KHLOE Kardashian has fired back at an online troll who mocked her butt in new photos amid rumors she received a Brazilian butt lift.
The Hulu personality defended herself after she posted snaps on Instagram showing off her figure and voluptuous backside.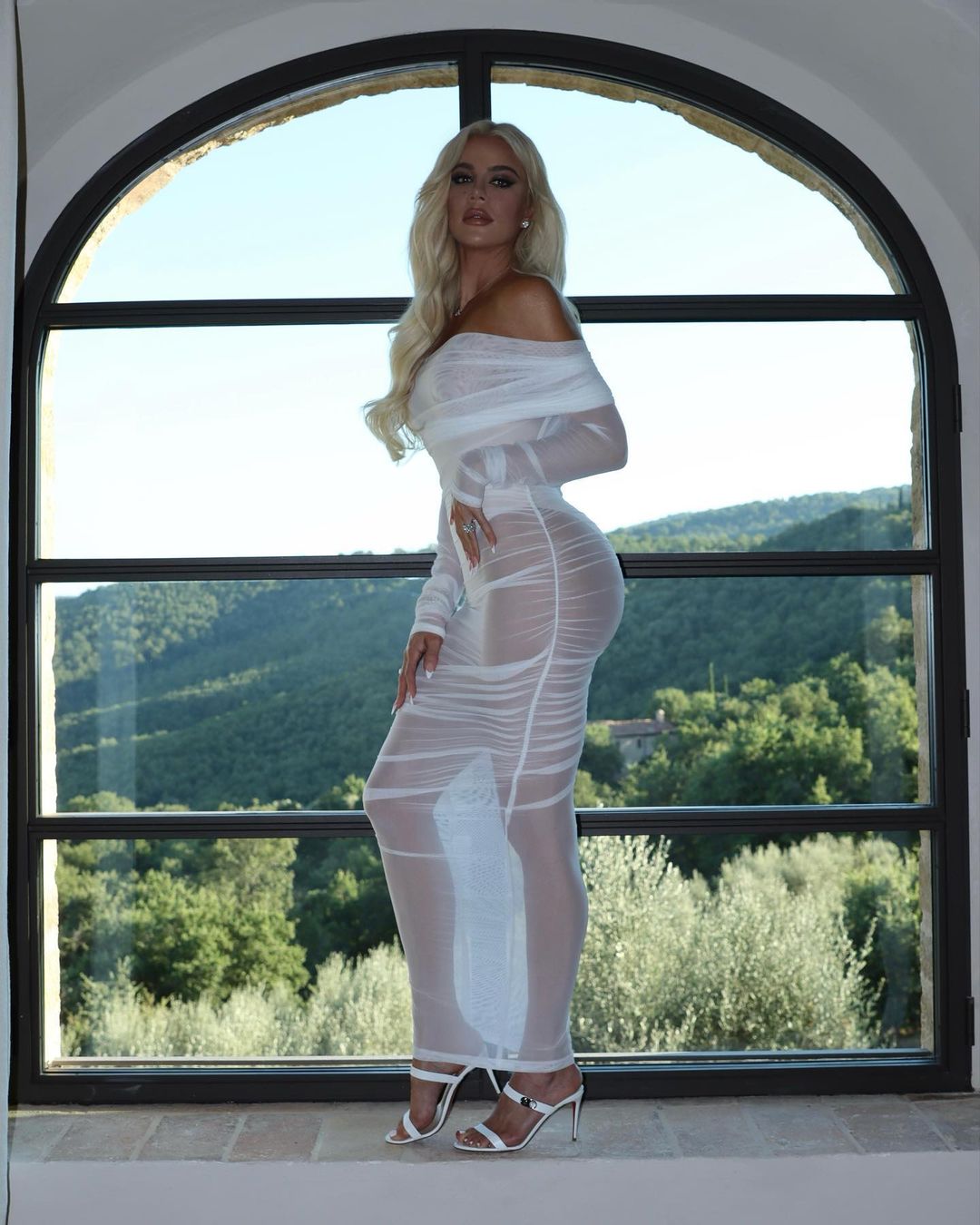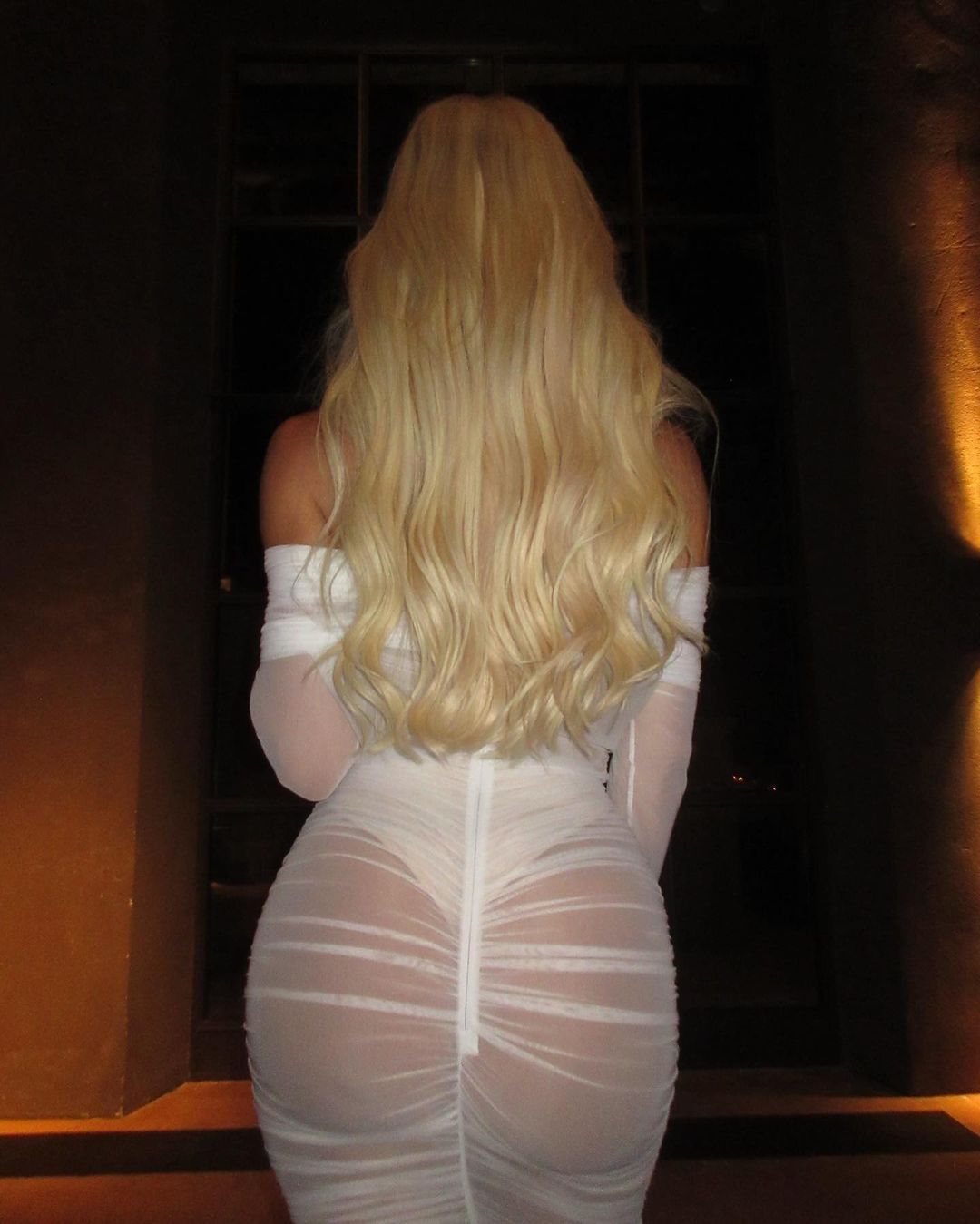 In the snaps shared on Tuesday, Khloe, 39, modeled a see-through white dress while standing in front of a window with a gorgeous view of greenery and mountains.
The reality star is on vacation with her family in Italy but took the opportunity for a photo shoot in the body-hugging number.
In one pic, she even exposed her backside beneath the dress' sheer fabric as she turned her back to the camera.
Fans flooded the comments to praise Khloe for her appearance, including her sisters Kim Kardashian, 42, and Kylie Jenner, 26, who were stunned by the Good American co-founder's looks.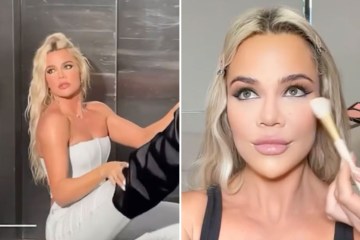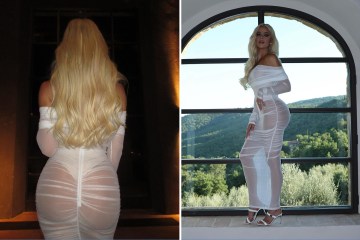 However, some fans had a different opinion, with one critic specifically calling the TV star out for having a "Pamper booty."
The troll was referring to the diaper brand Pampers, which is often used to insult those with larger derrieres.
But Khloe didn't overlook the snarky comment and hit back at the fan, replying: "Hey blocked brows."
The user then responded: "Rather have blocked brows that's easy off then and [sic] saggy diaper."
Khloe quickly shut them down: "Those [brows] are tatted on but a hater is going to hate.
"That a** is a**'n but you do you baby [insert kiss emoji] that's why we have so many flavors. Not everyone has the same taste."
She concluded: "Send you love and a little bit of agua. You seem thirsty my love."
Khloe's fighting words garnered hundreds of likes from fans, supporting the reality star.
FAN BACKLASH
But this isn't the first time Khloe has been scrutinized over her shapely booty.
Fans have accused the Keeping Up With the Kardashians alum for years of undergoing a Brazilian butt lift to explain her body transformation.
In June, fans shared their suspicions that Khloe got plastic surgery after noticing her butt looked different during a workout.
In a scene of The Kardashians, the mom of two wore tight black leggings while exercising with her trainer, and viewers couldn't get over the shape of her backside.
"Jesus Christ Khloe's booty. That thing ain't natural," one person wrote in an online thread.
"She needs to build some real muscle and ditch the a**," another said.
"Khloe's BBL doesn't fit anymore now she's took all that Ozempic …. oops I mean since she's been working out and dieting," a third added.
WEIGHT LOSS
Although Khloe has denied going under the knife to enhance her figure, it hasn't stopped skeptics from questioning how she obtained her curves.
Some previously thought that she got her supposed butt fillers removed after noticing her rear end looked flatter than in earlier pics.
But the Revenge Body alum has maintained that her changed shape is the product of a healthy diet and exercise.
Khloe dropped 60 pounds in four years and often flaunts her makeover on social media.
Some fans blamed her ex, Tristan Thompson, 32, claiming the stress from his multiple cheating scandals led to her drastic weight loss.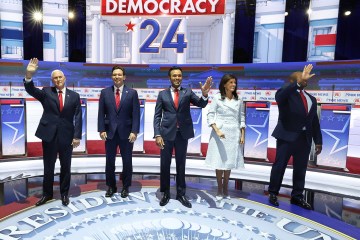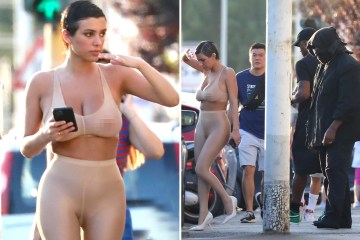 Tristan fathered a child with fitness trainer Maralee Nichols, 32, in December 2021 while exclusively dating Khloe.
The NBA star is since on better terms with Khloe as they co-parent their two children: True, five, and Tatum, one.