Earlier this month, the National Labor Relations Board announced that it had adopted a new standard for evaluating the lawfulness of certain work rules. In its 3-to-1 decision, the board overruled long-standing standards for evaluating the legality of employer policies, and adopted a new legal standard for policies that are challenged as unlawful under Section 8(a)(1) of the National Labor Relations Act.
Many employers have questioned what this means about their own employment policies and whether this impacts them.
The National Labor Relations Act applies to most private employers, but not public sector employers (state, federal or local governments). It also generally applies only to non-management employees.
Even private employers without existing unions must comply with the NLRA's requirements.
Covered employees have a right to engage in conduct under Section 7 of the act, to include the "right to self-organization, to form, join, or assist labor organizations, to bargain collectively… and to engage in other concerted activities for the purpose of collective bargaining or other mutual aid or protection."
Section 8(a)(1) of the NLRA makes it an unfair labor practice for an employer "to interfere with, restrain, or coerce employees in the exercise of the rights guaranteed in Section 7" of the act.
Work rules and policies come into play when employees allege that a policy or work rule of their employer restricted their right to engage in Section 7 activities, even if not plainly stated in the policy.
For example, a policy that prohibits covered employees from discussing wages would violate Section 8(a)(1) because by prohibiting employees from discussing wages, the employees cannot engage in concerted activity to bargain for better wages. Of note, many state laws, including Virginia, prohibit such a policy as well.
In the matter before the board, policies in question included those around personal conduct, conflicts of interest, prohibitions on recordings in the workplace, and confidentiality of harassment complaints.
According to the case and the board's announcement, under the new standard, the general counsel of the NLRB must only "prove that a challenged rule has a reasonable tendency to chill employees from exercising their rights. If the general counsel does so, then the rule is presumptively unlawful. However, the employer may rebut the presumption by proving that the rule advances a legitimate and substantial business interest and that the employer is unable to advance that interest with a more narrowly tailored rule. If the employer proves its defense, then the work rule will be found lawful to maintain."
The new standard adopts a "case-specific consideration of work rules."
The ruling is troubling for employers who are trying to protect company information, and promote a civil and respectful workplace with specific policies that address those concerns.
The ruling has been widely criticized because it creates confusion for employers as it is now at least the fourth iteration of board policy on this matter over the years, and because it is retroactive, which makes it extremely concerning for employers. Others acknowledge that policies change with different administrations, and this one is widely known as employee-centric.
In the sole dissenting opinion, the board member explained the difficulty for employers to comply with the new rule, including an example of a rule stating that employees can be disciplined for their "inability or unwillingness to work harmoniously with other employees," which the board member said would be presumptively unlawful under the new standard.
The dissenting board member stated, "Because it is unlikely that findings of presumptive unlawfulness can be overcome, employers' only real hope is to avoid that finding in the first place. And because it is virtually impossible to craft work rules that are general enough to serve their intended lawful purpose without being susceptible to an interpretation that infringes on Section 7 rights, the only reliably predictable way that employers might insulate their work rules from board invalidation would be by adding a legally sufficient disclaimer to their employee handbooks, i.e., language that would reassure even the majority's hypervigilant 'reasonable employee' that none of the rules contained therein applies to Section 7 activity."
The dissenting member also criticized the retroactive nature of the opinion, stating that the new board under this current administration is taking an approach of rarely seeing a challenged rule it did not find unlawful.
Experts have taken varying approaches: some recommending that employers immediately change their policies and others taking a wait-and-see approach since the decision will surely be appealed and possibly reversed.
I recommend that employers take a middle ground and make sure that they have the safe harbor language in their policies, and also review their policies from what the board held is a "perspective of an employee who is subject to the rule and economically dependent on the employer, and who also contemplates engaging in protected concerted activity."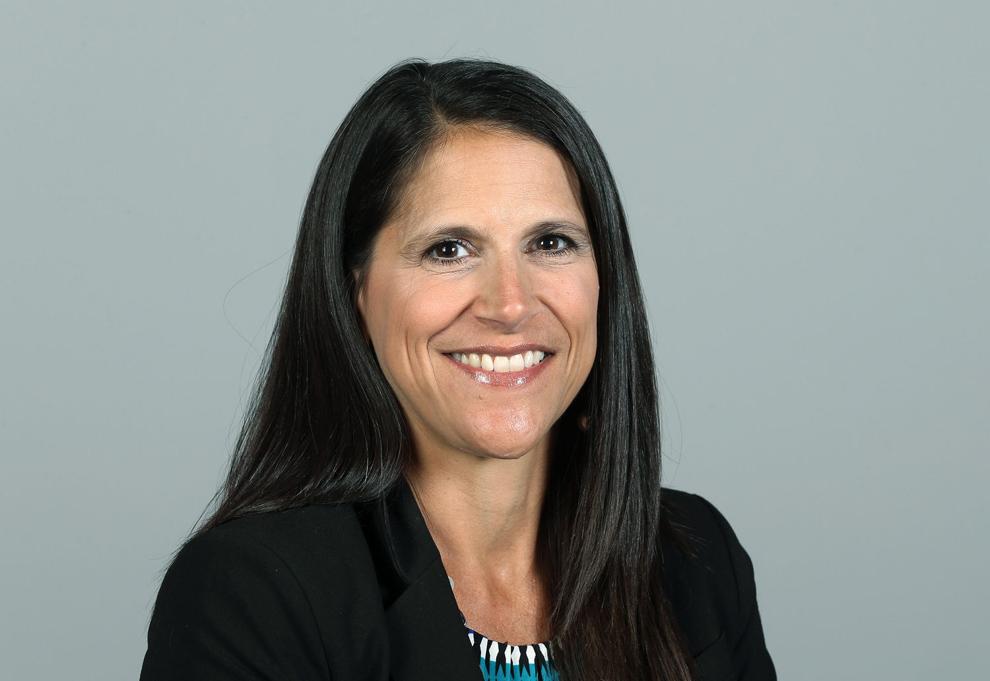 Employers should make sure that they can articulate a legitimate business purpose for the rules, and that no other more narrowly tailored rule would be similarly effective to enforce the business need.
They should also include disclaimer language in the policies/handbook, but it is unclear how much protection this will provide to employers.
From the Archives: 250 photos of Richmond in the 1940s
Belle Isle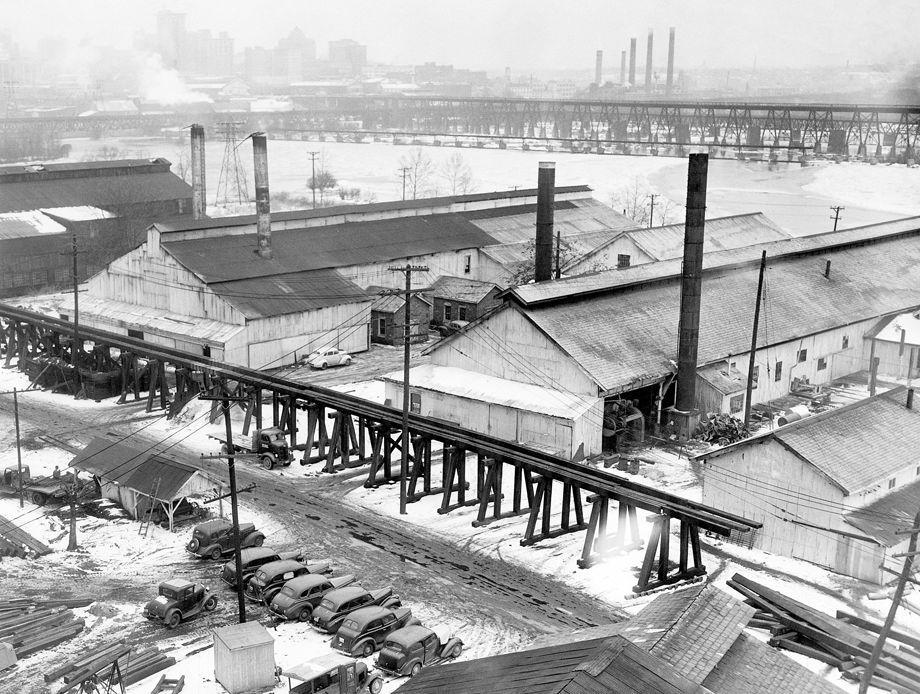 Bellwood Drive-In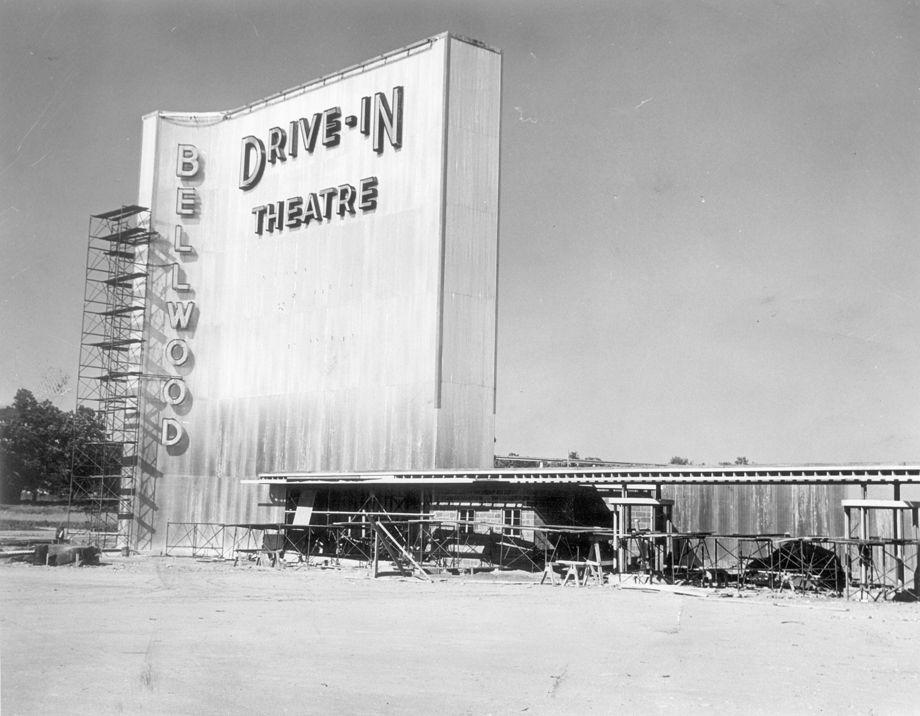 Bowler School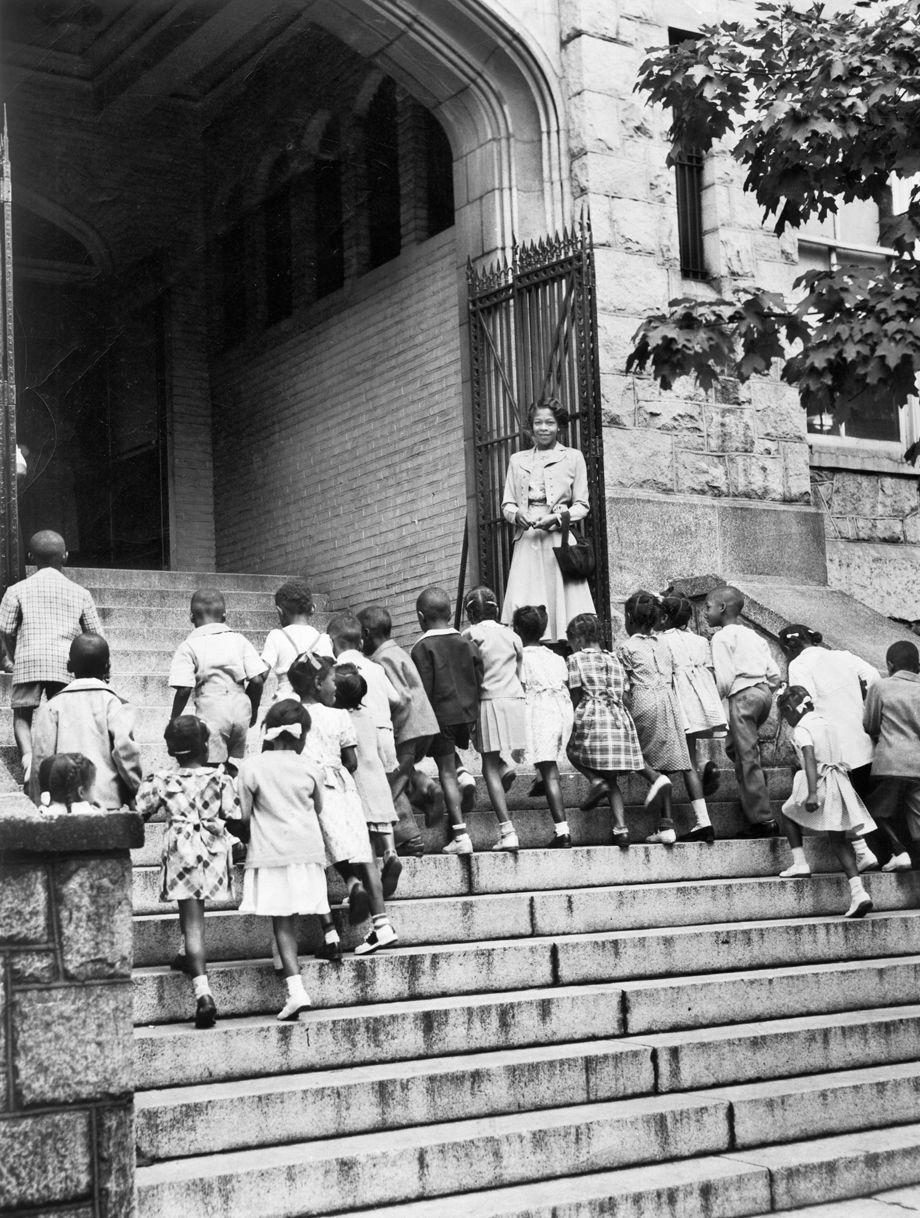 Cowardin Avenue Christian Recreation Center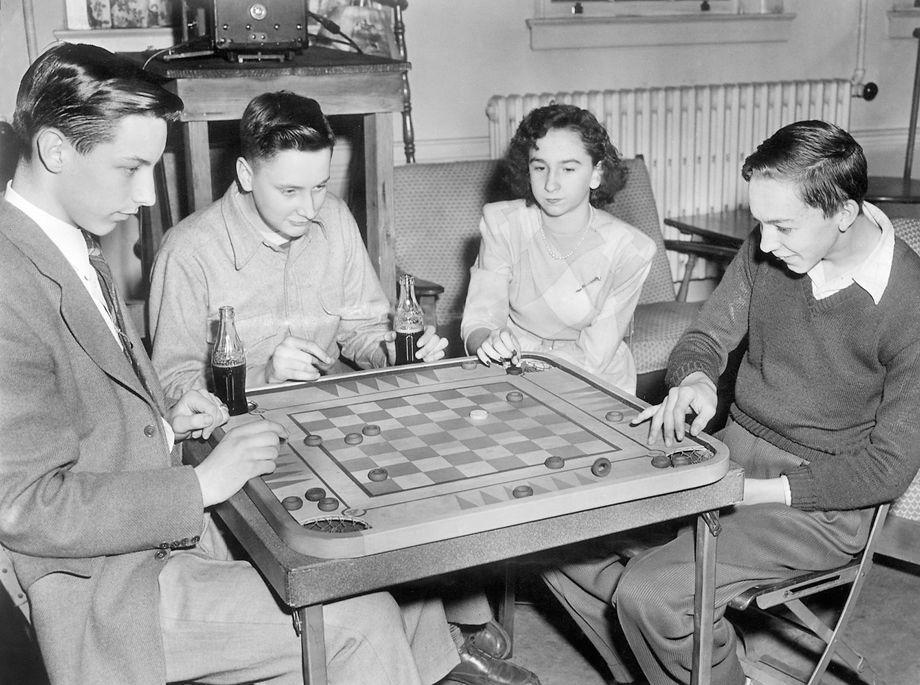 Floods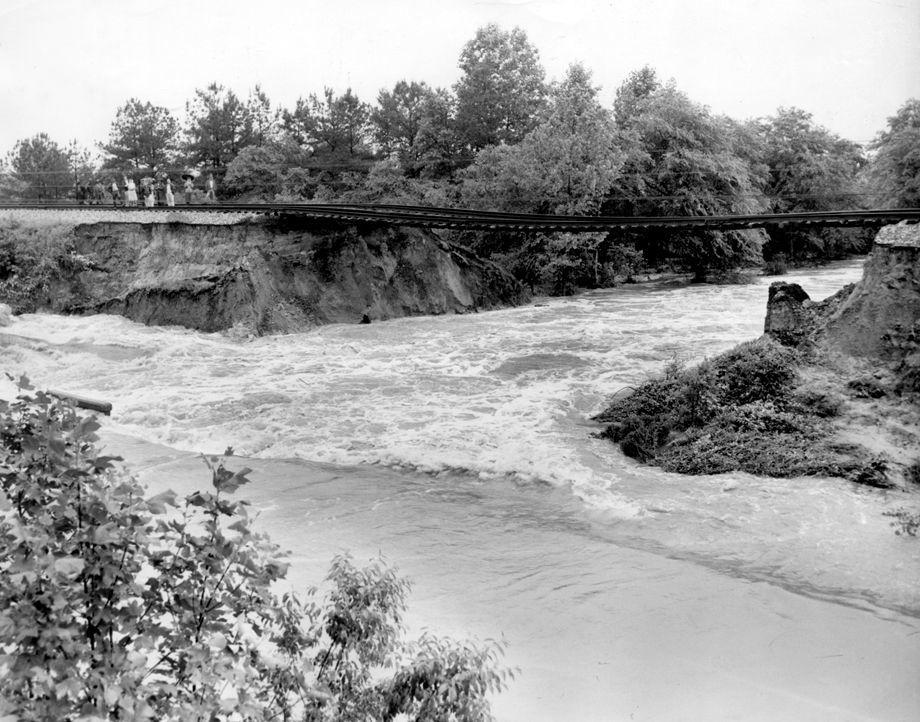 Glenwood Country Club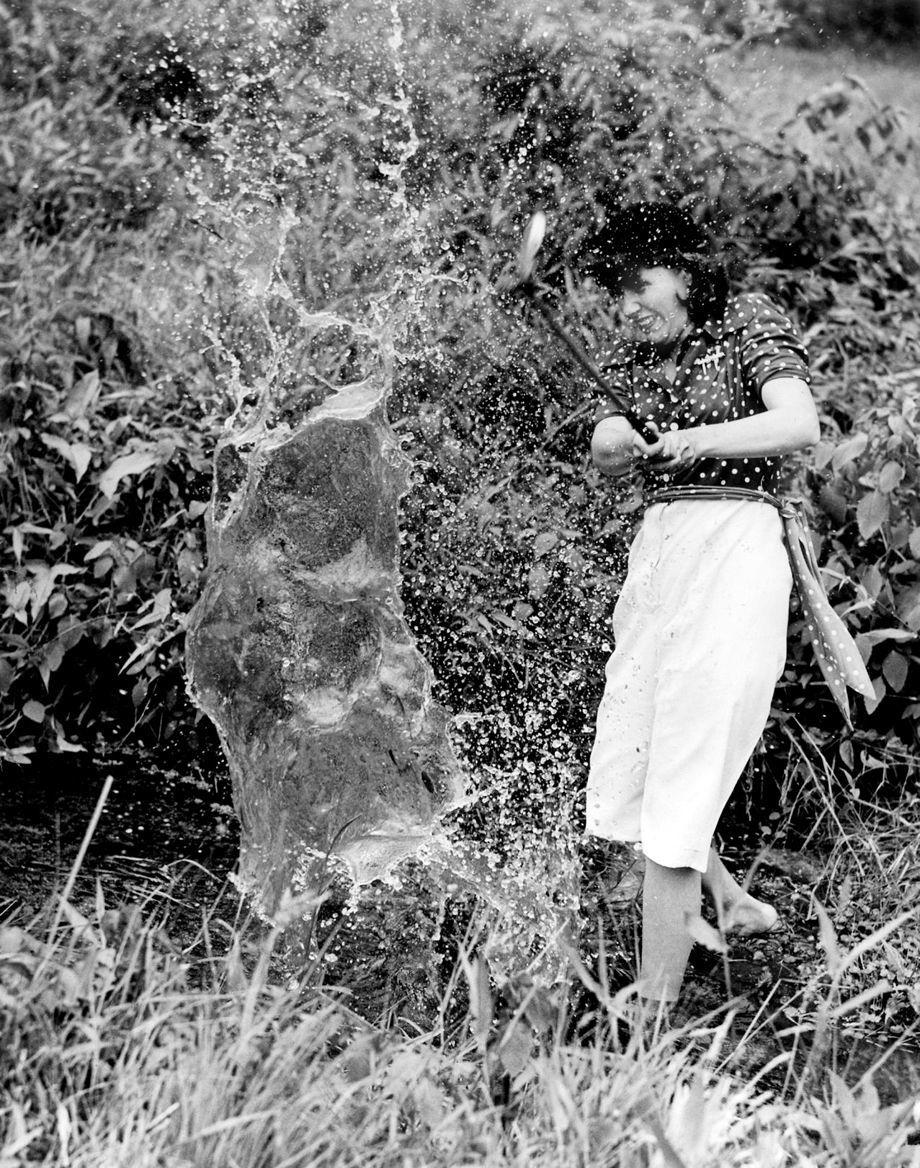 Grace Street
Maggie Walker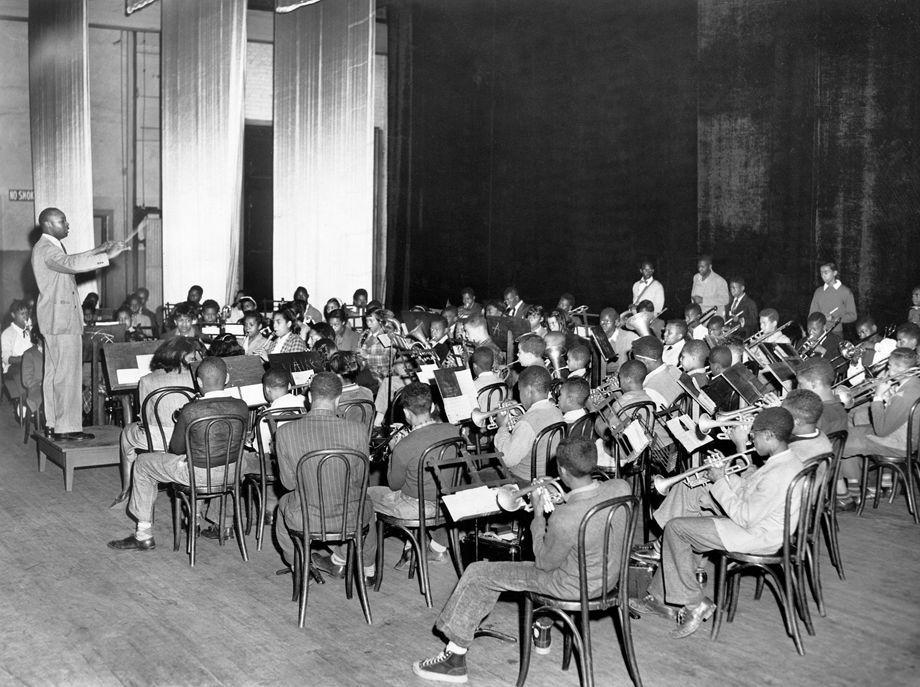 Powerline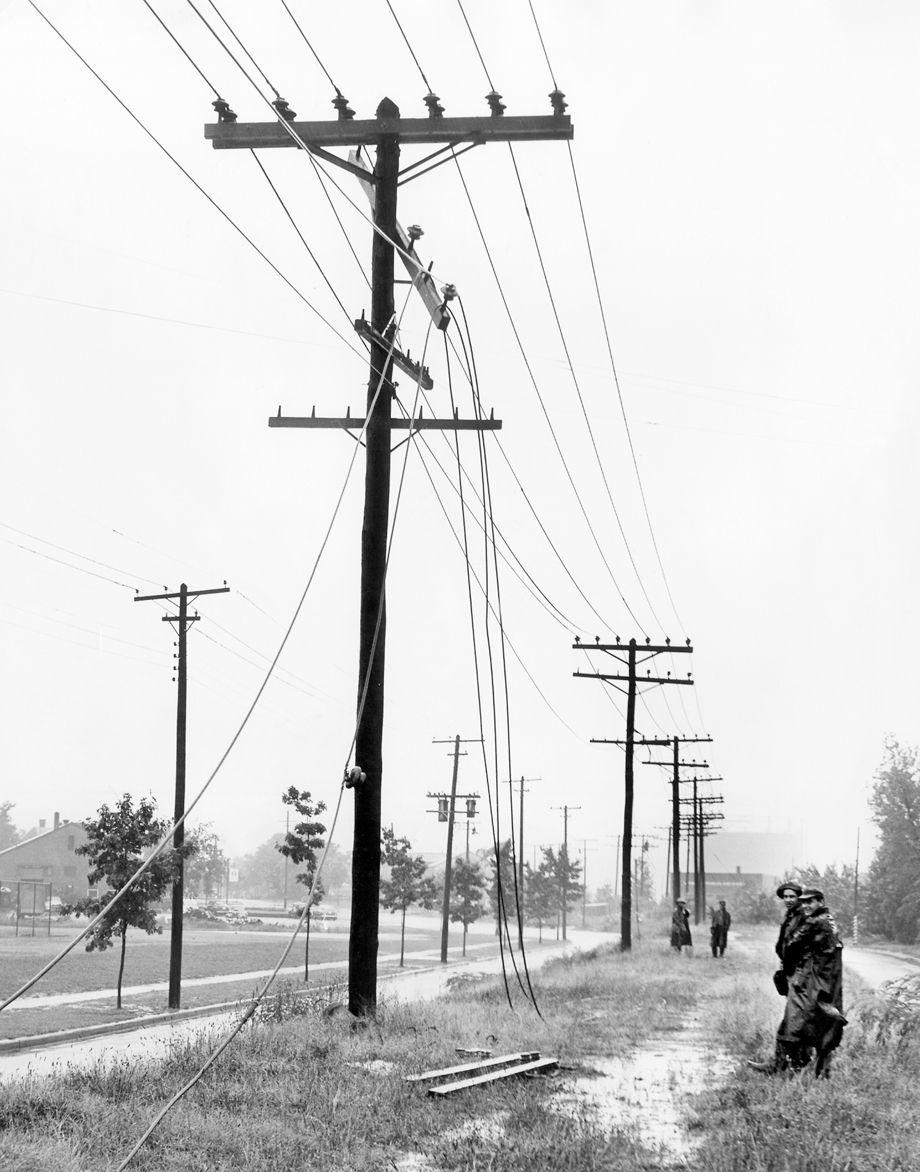 Public bath house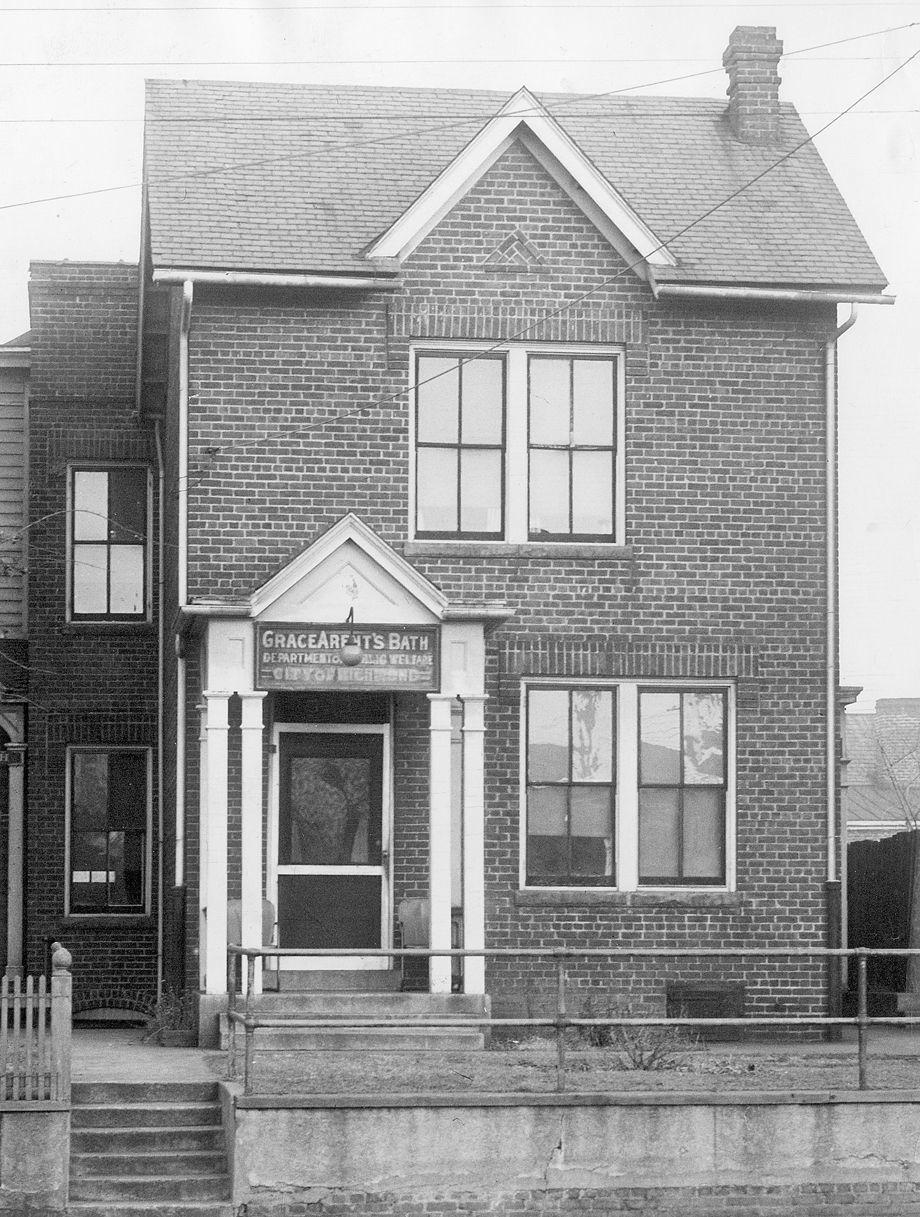 Schools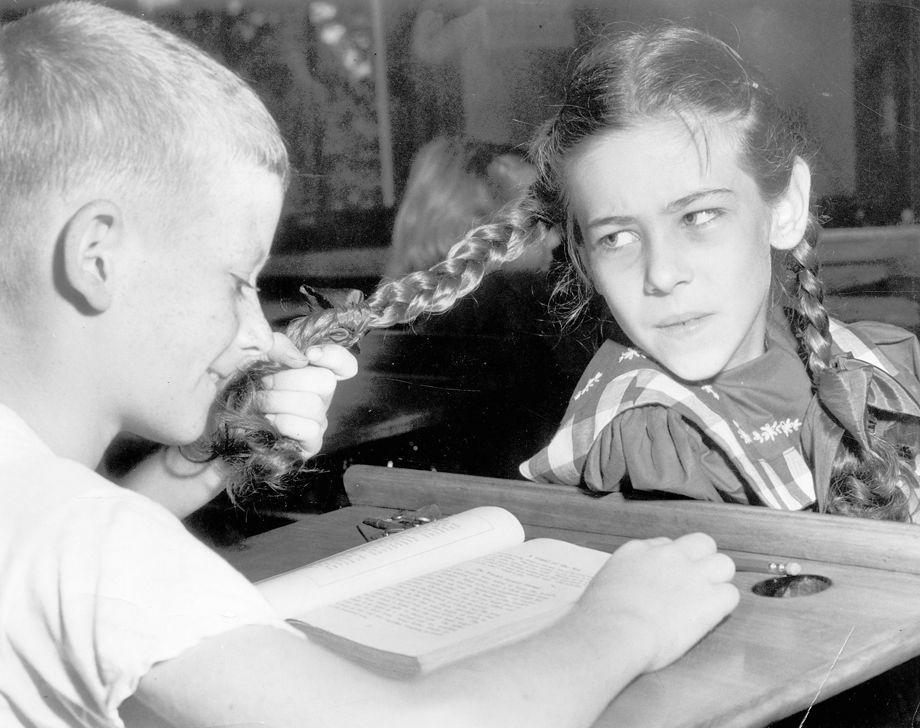 Semmes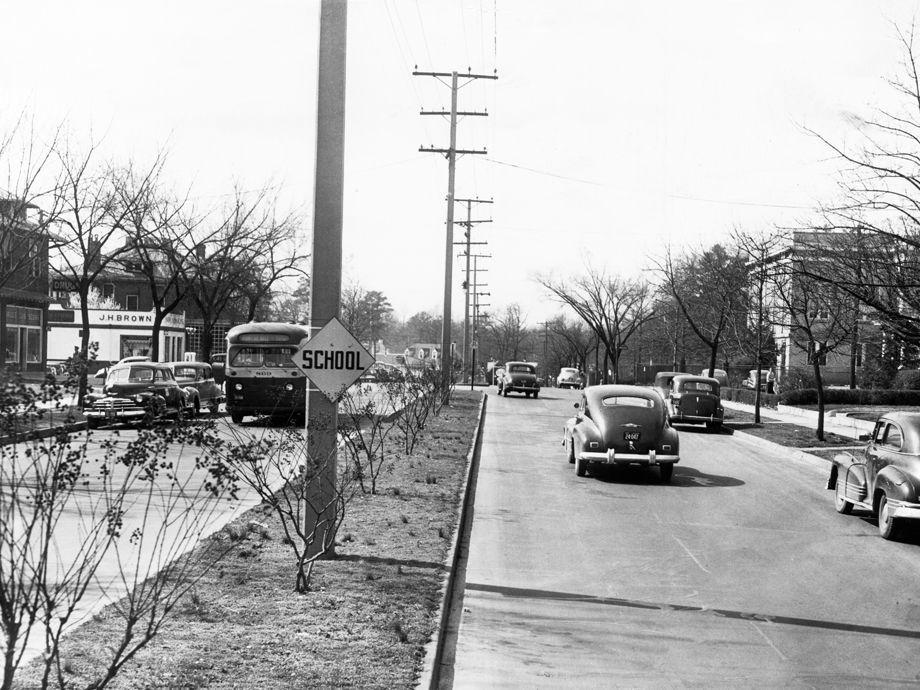 Shawondasee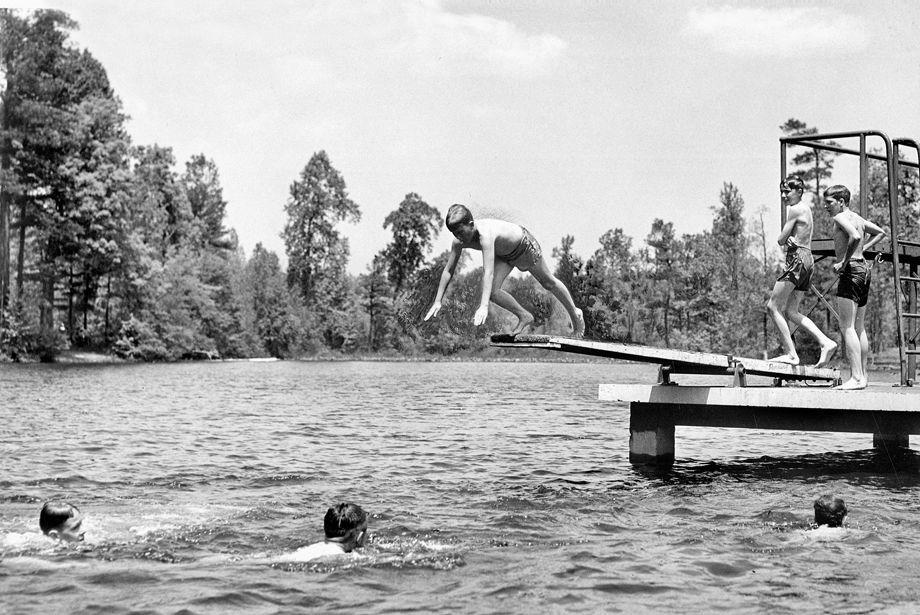 Sixth Street Market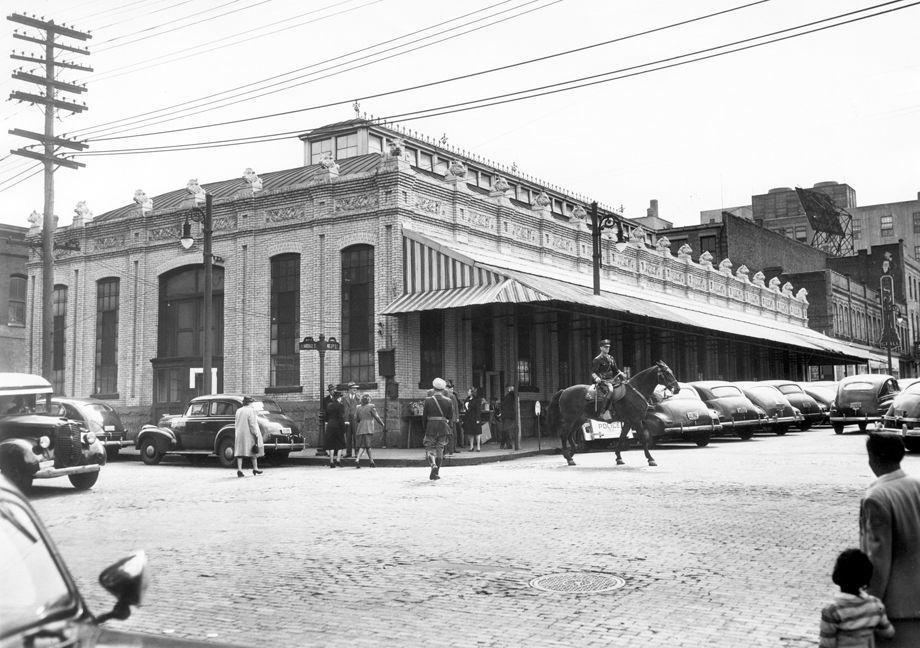 Sixth Street Market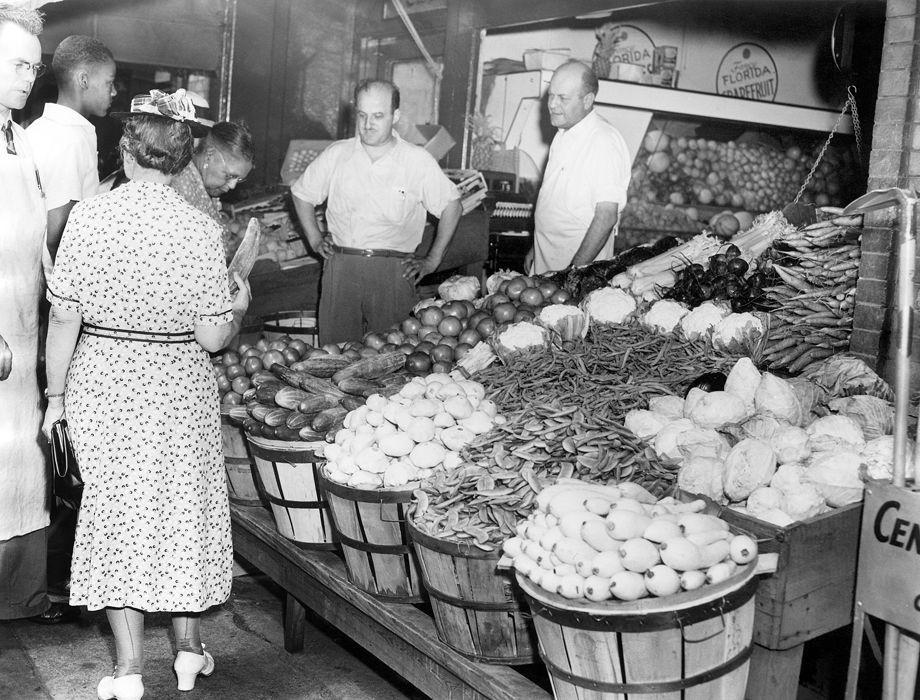 Streetcars on Main Street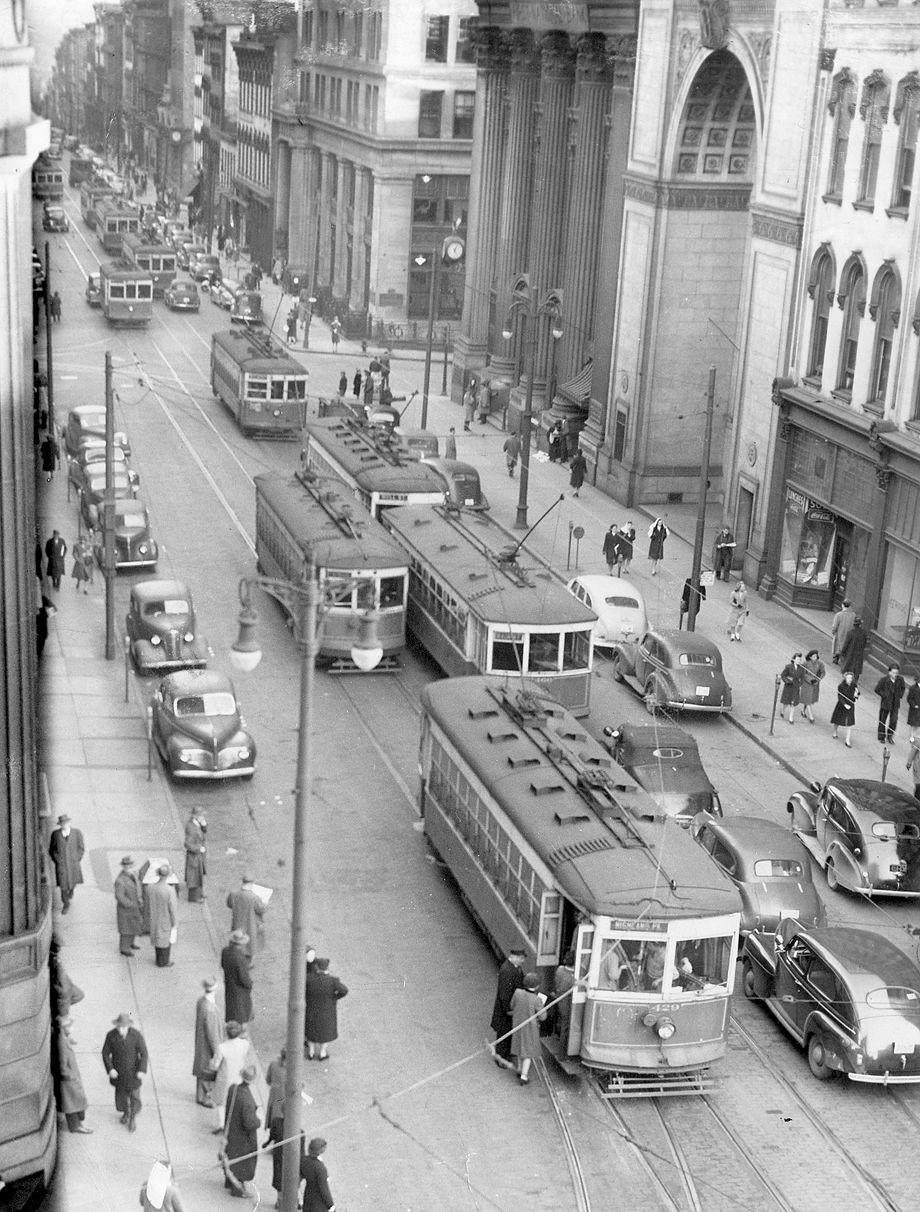 Swimming and diving championship
The Mosque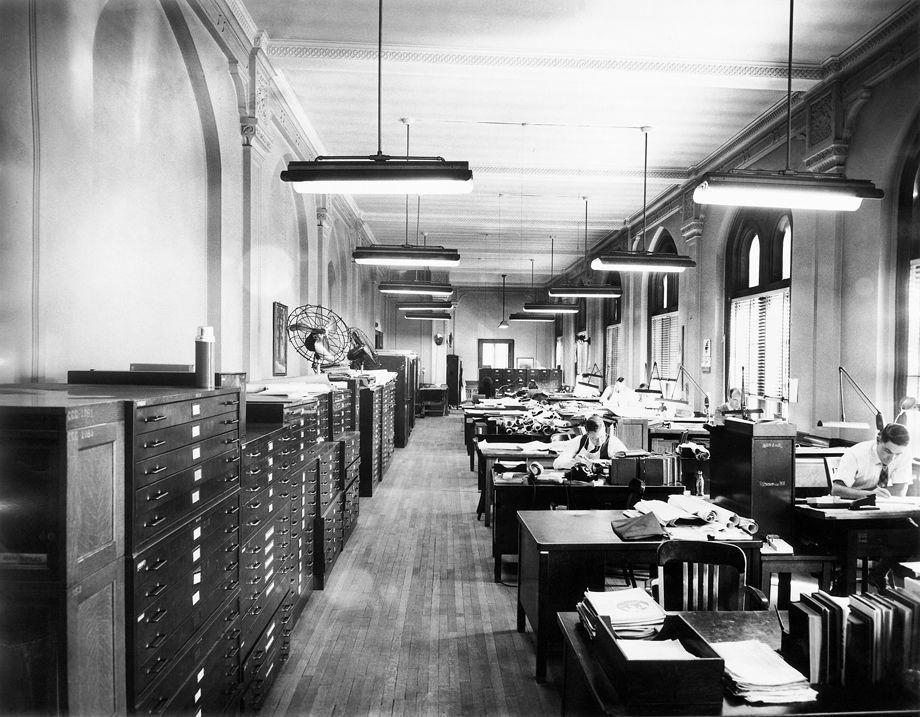 Trolley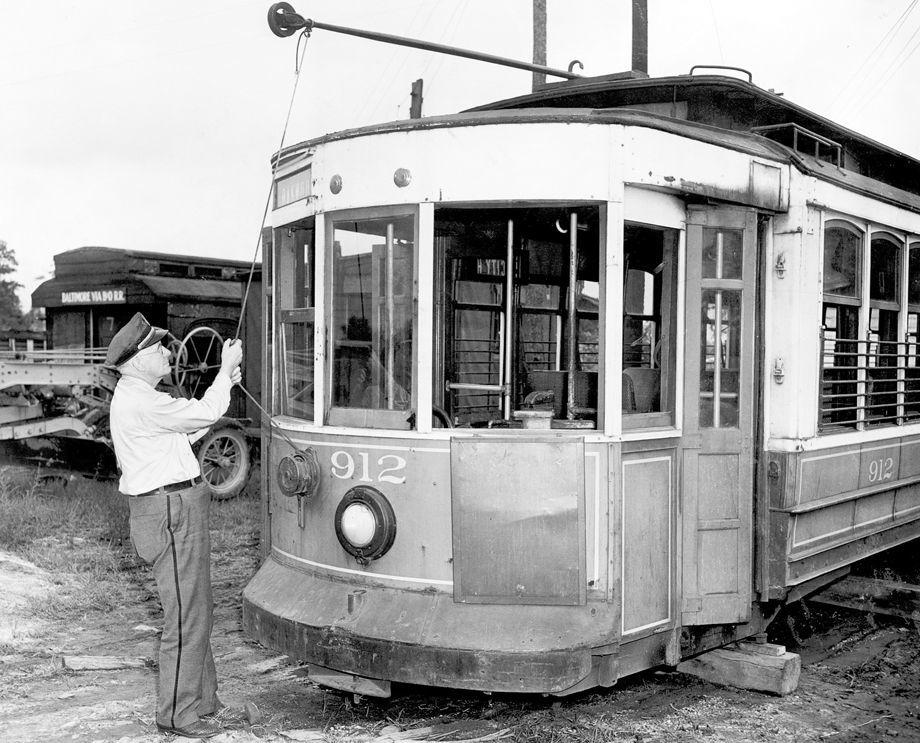 Water tower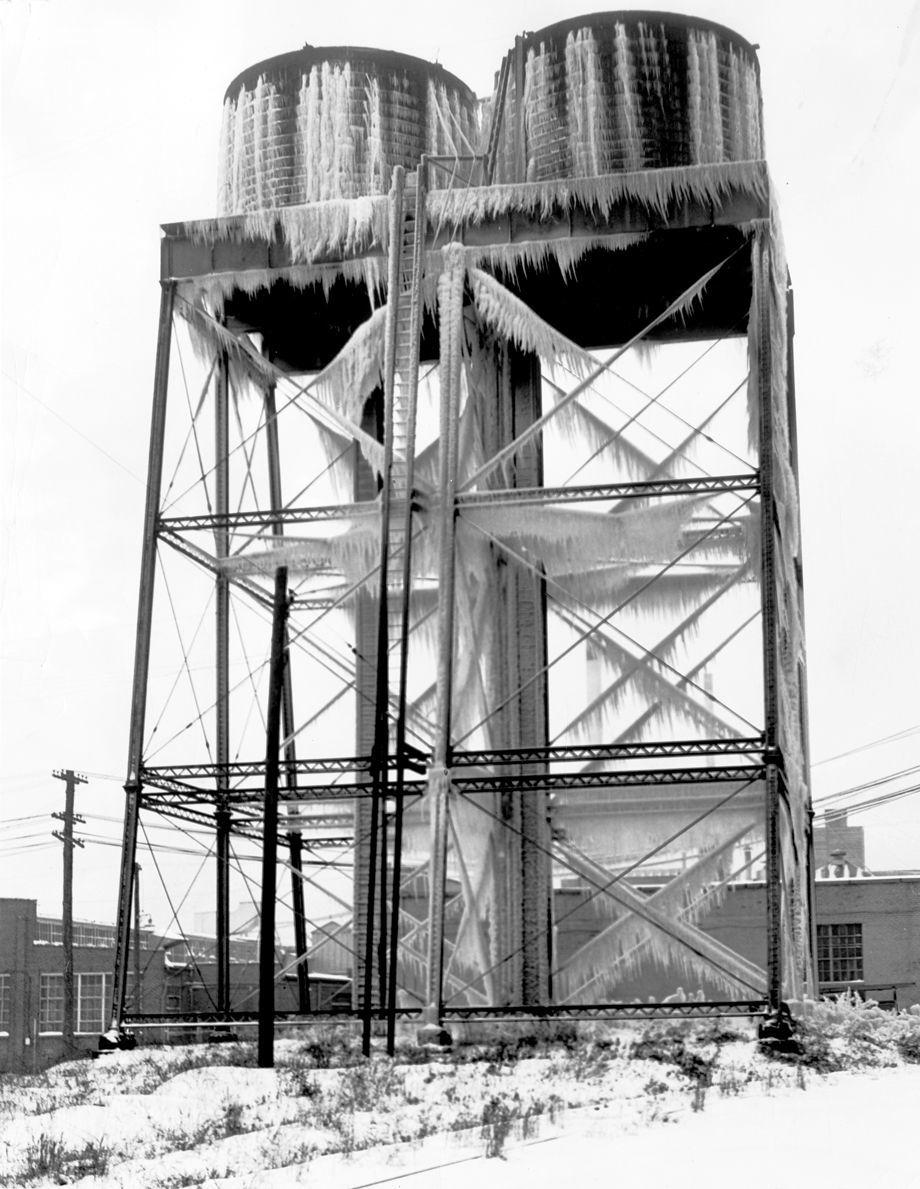 Stockyards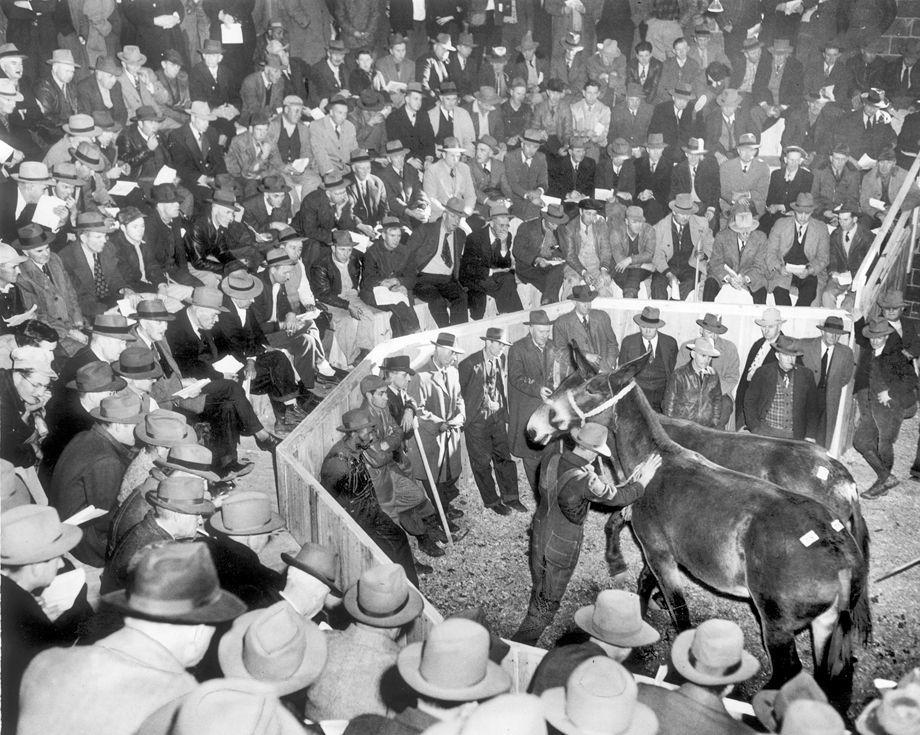 Richmond fires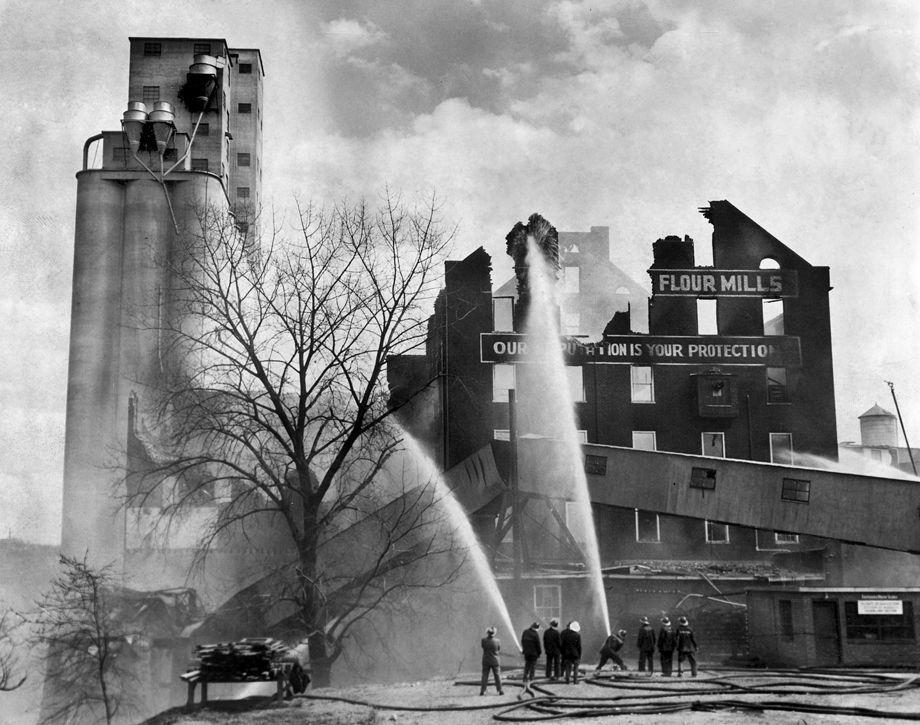 Trolley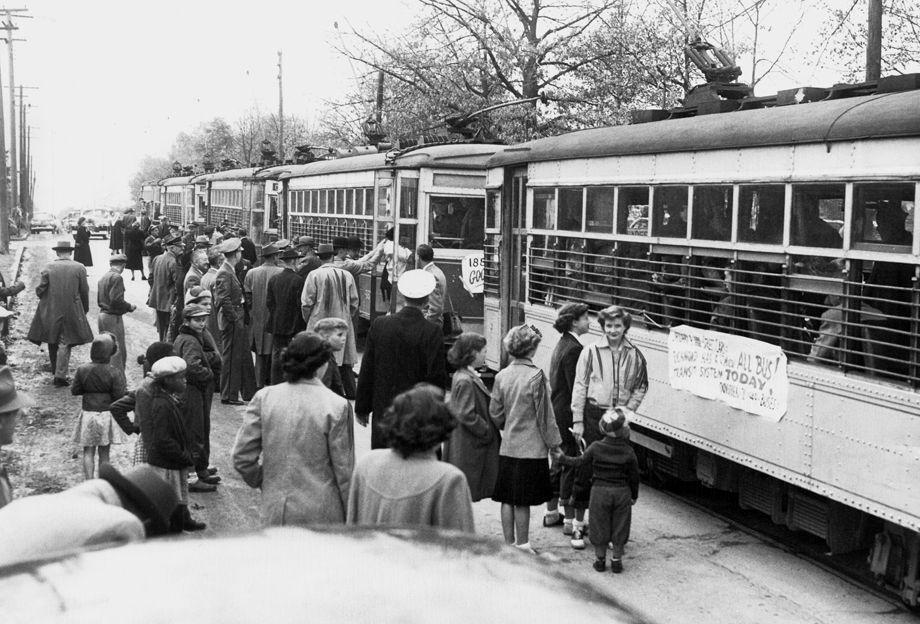 organ grinder
Mail box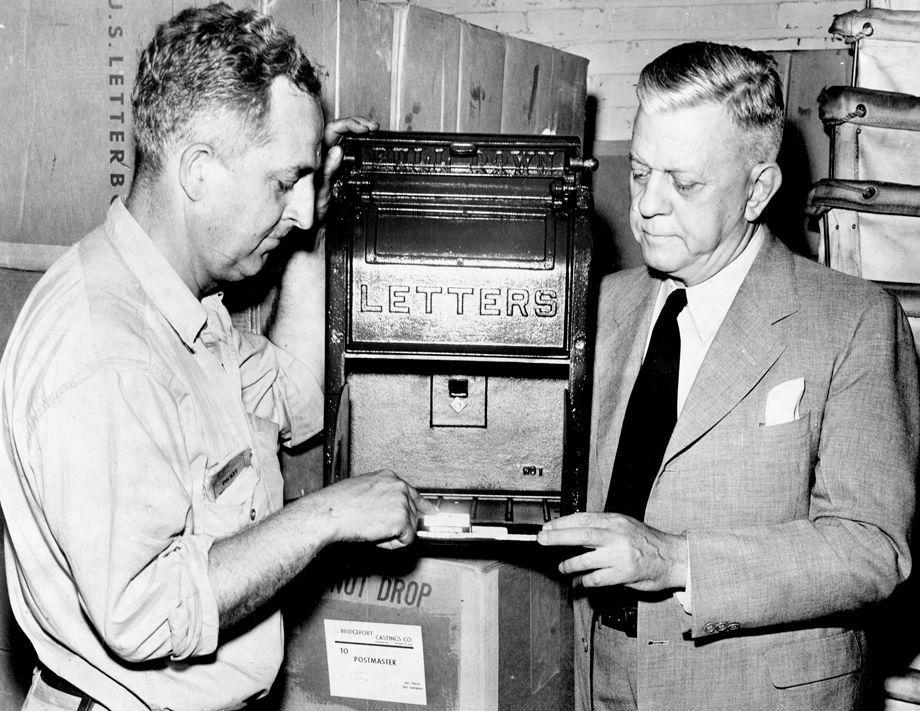 Mooer's Field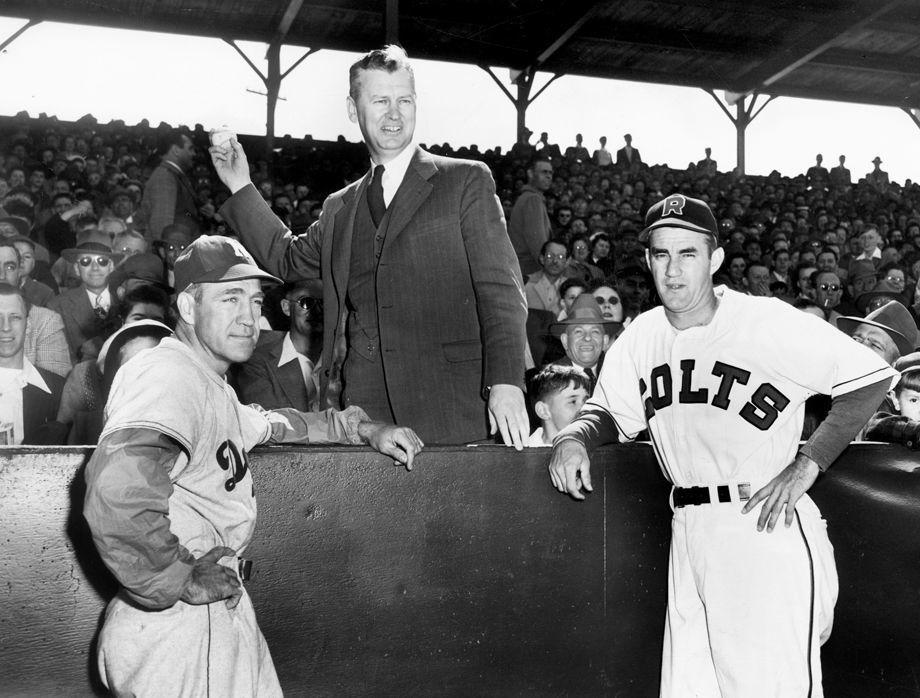 1940s floods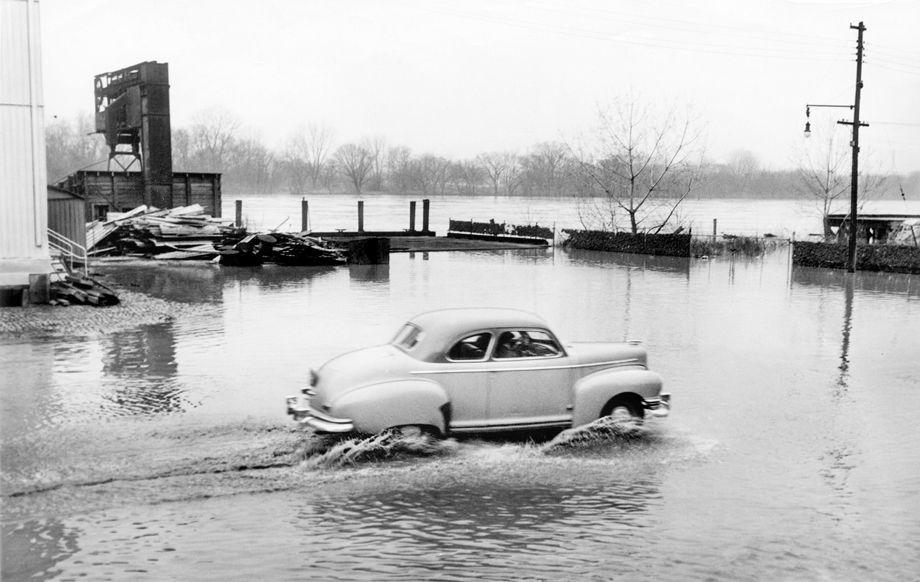 Cornshusk rug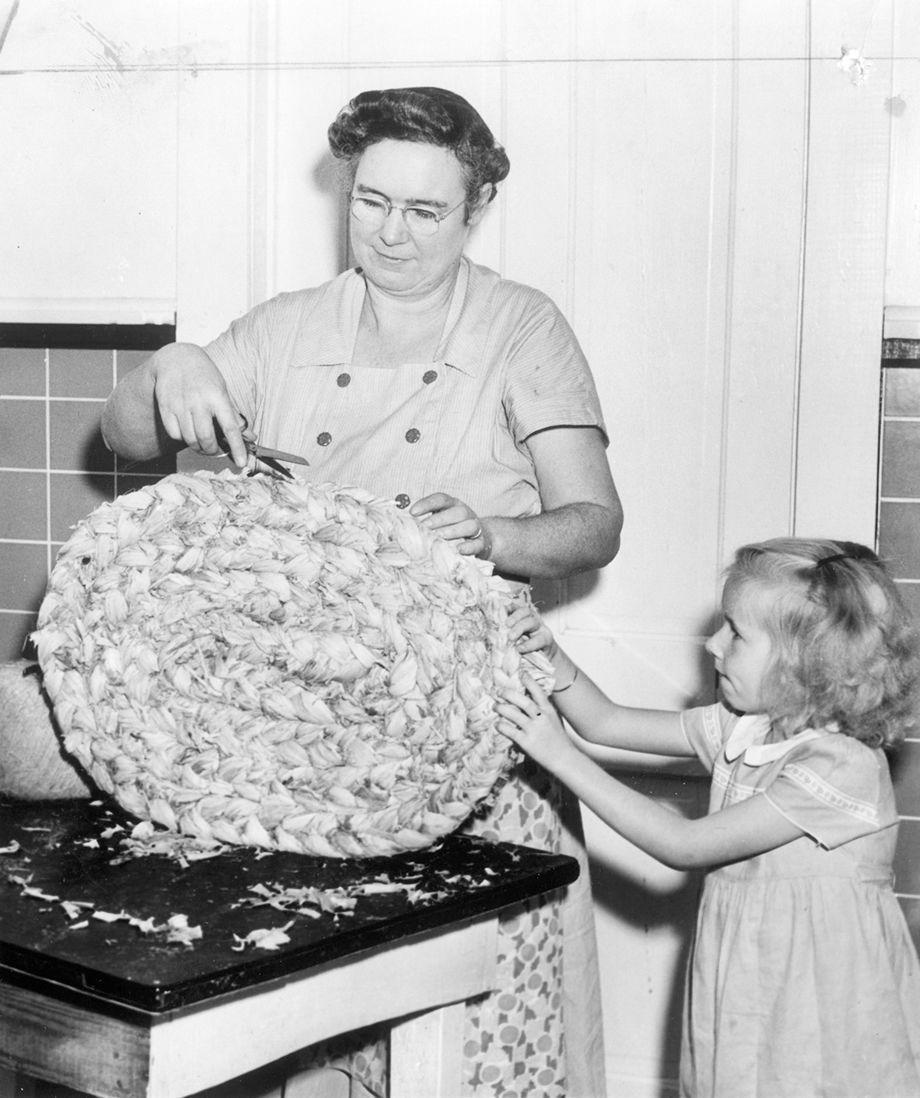 farmer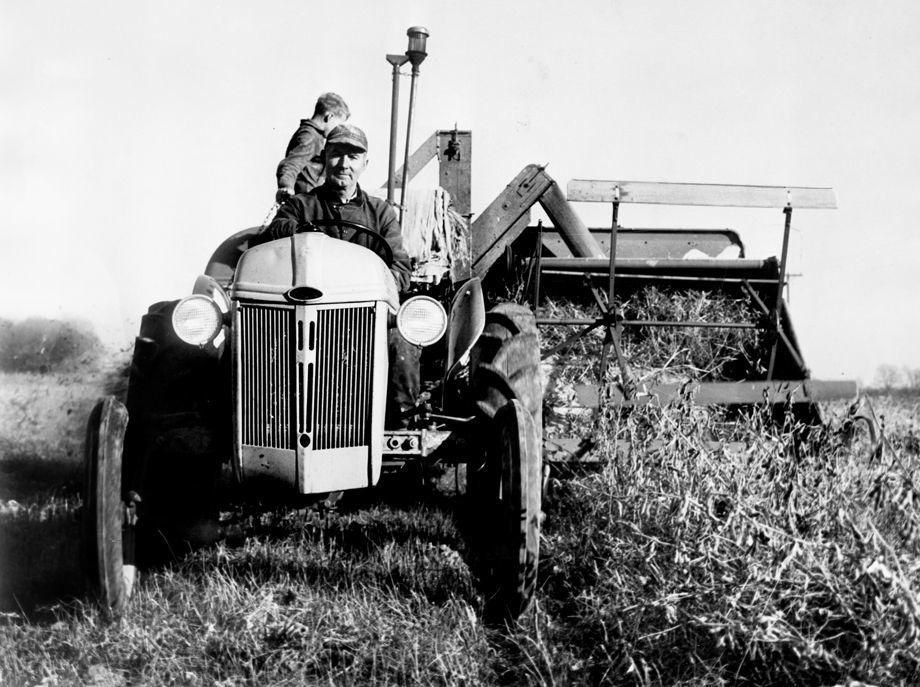 Sixth Street Market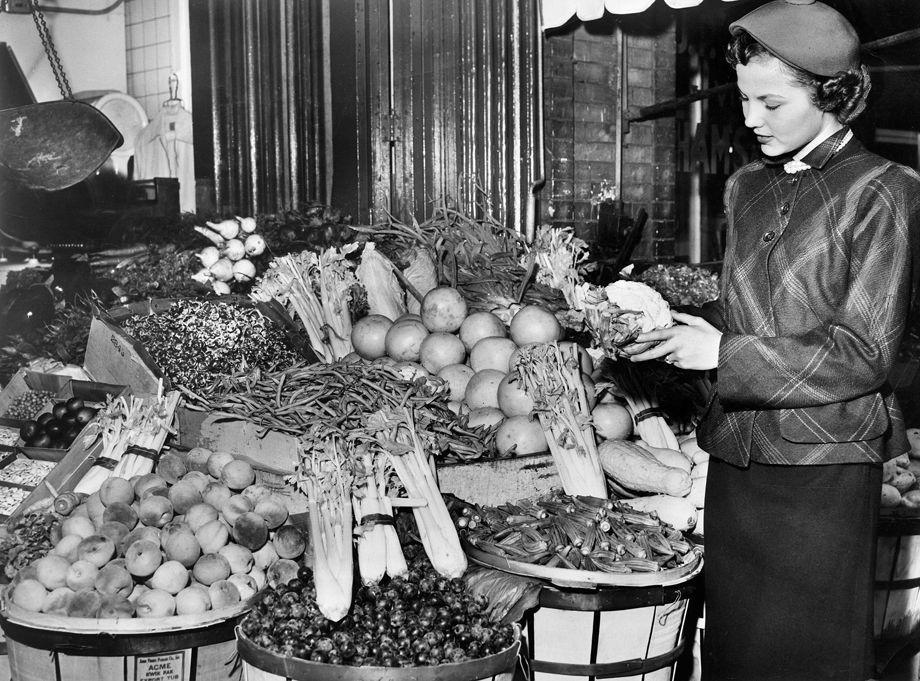 Tredegar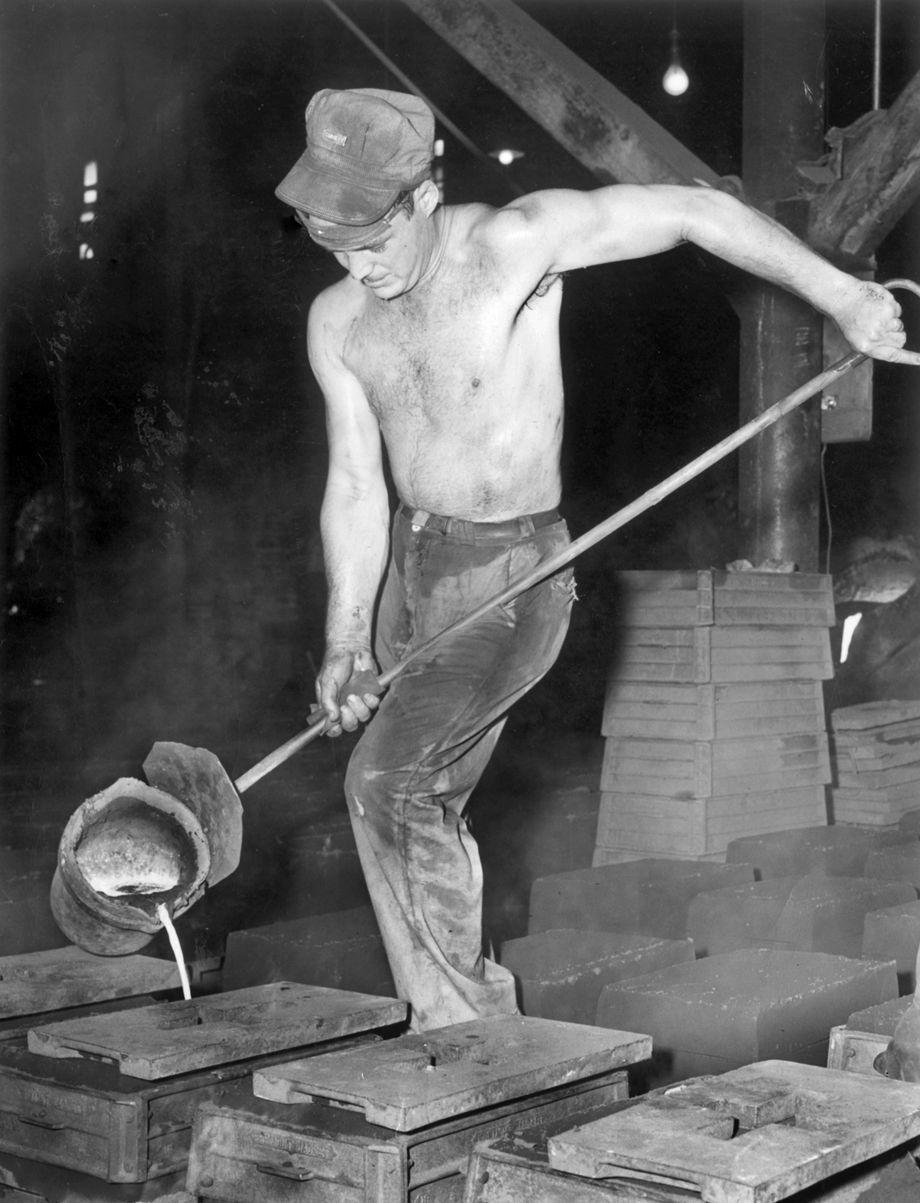 Sixth Street Market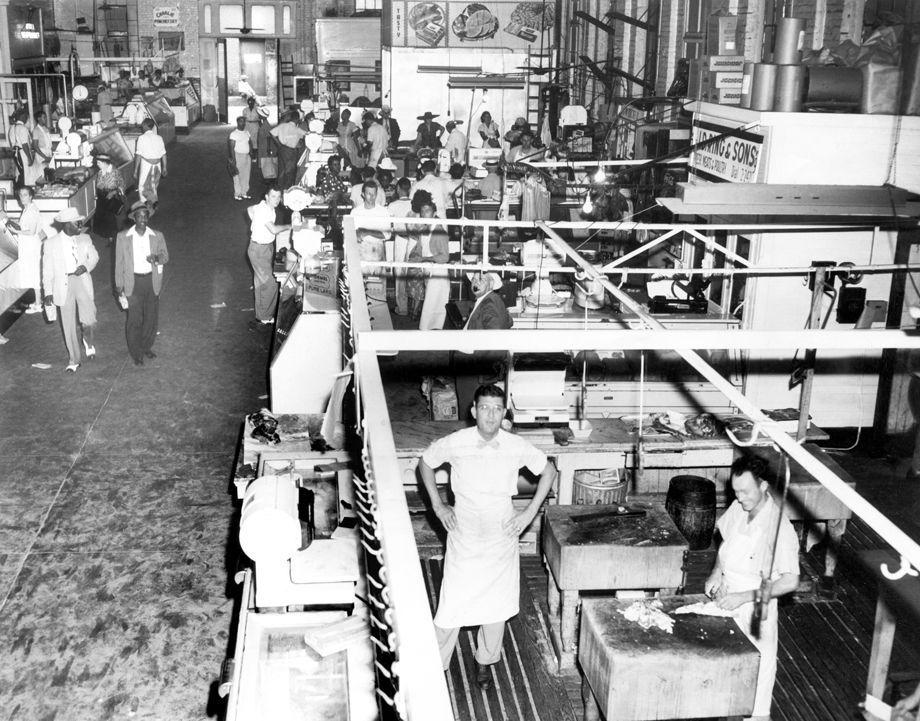 Sixth Street Market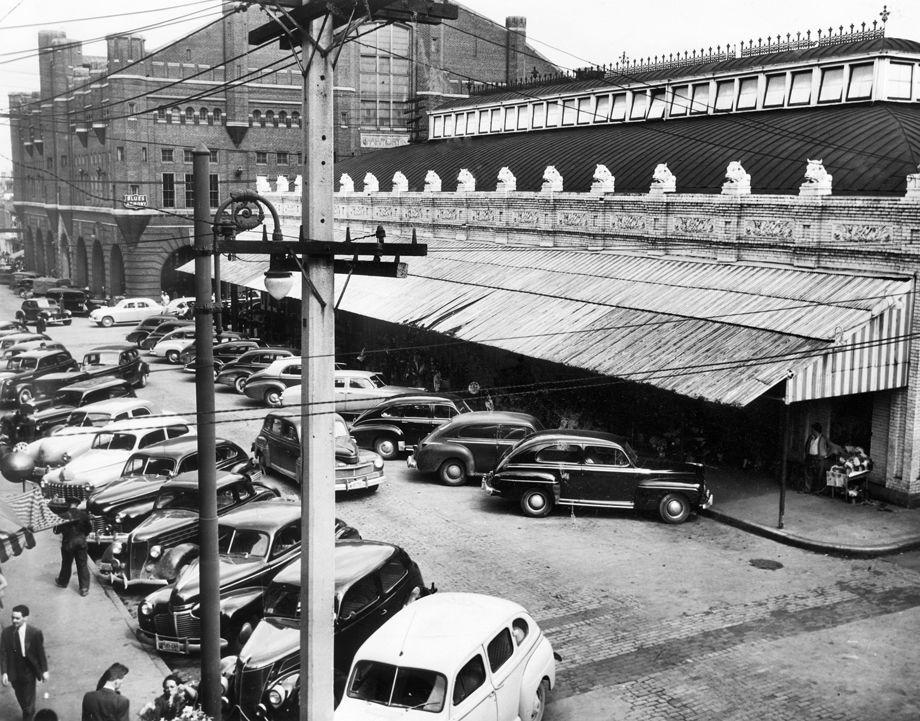 Patsy Garrett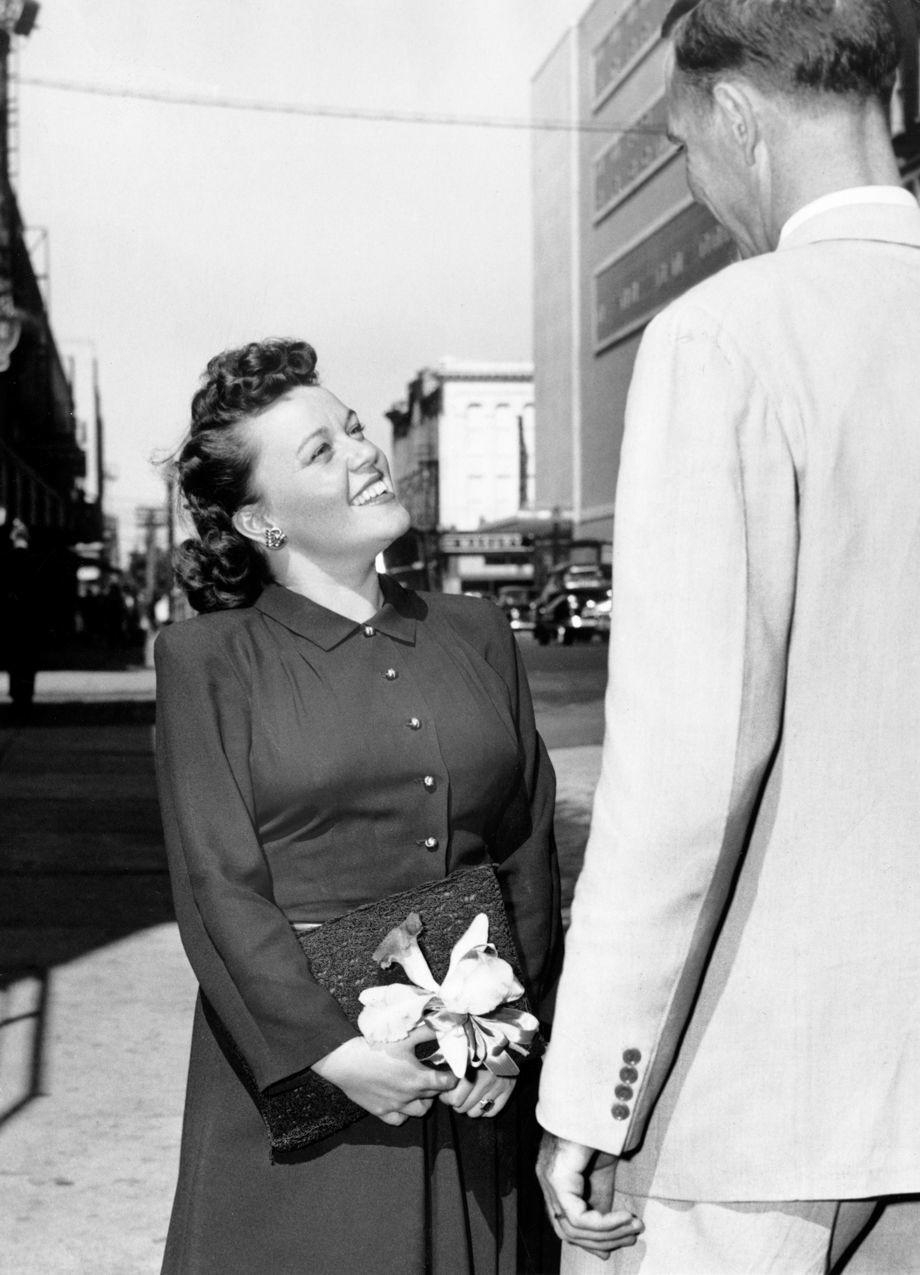 boys club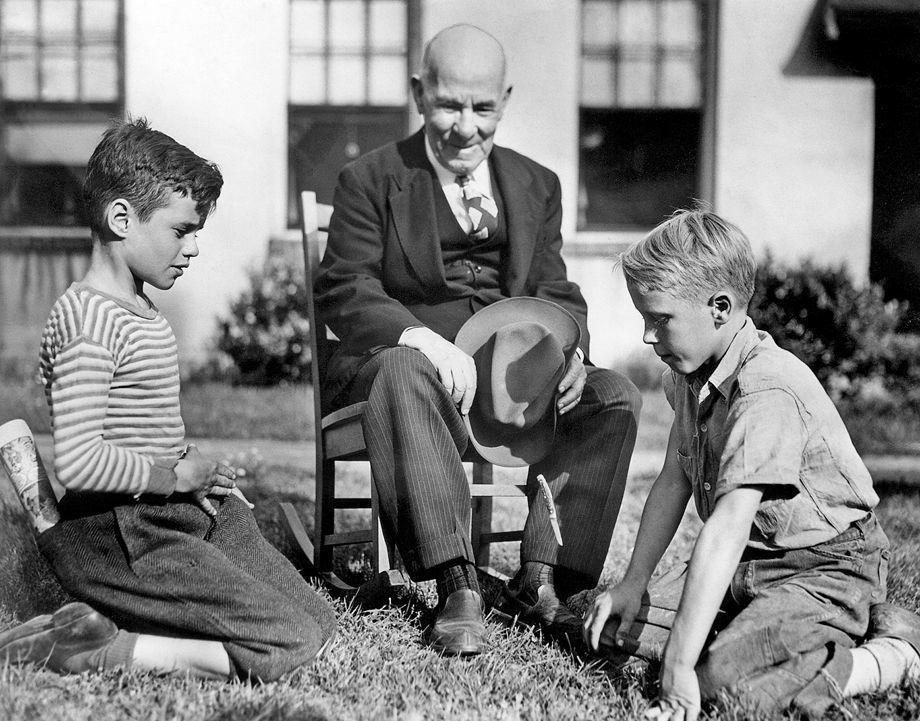 Hunting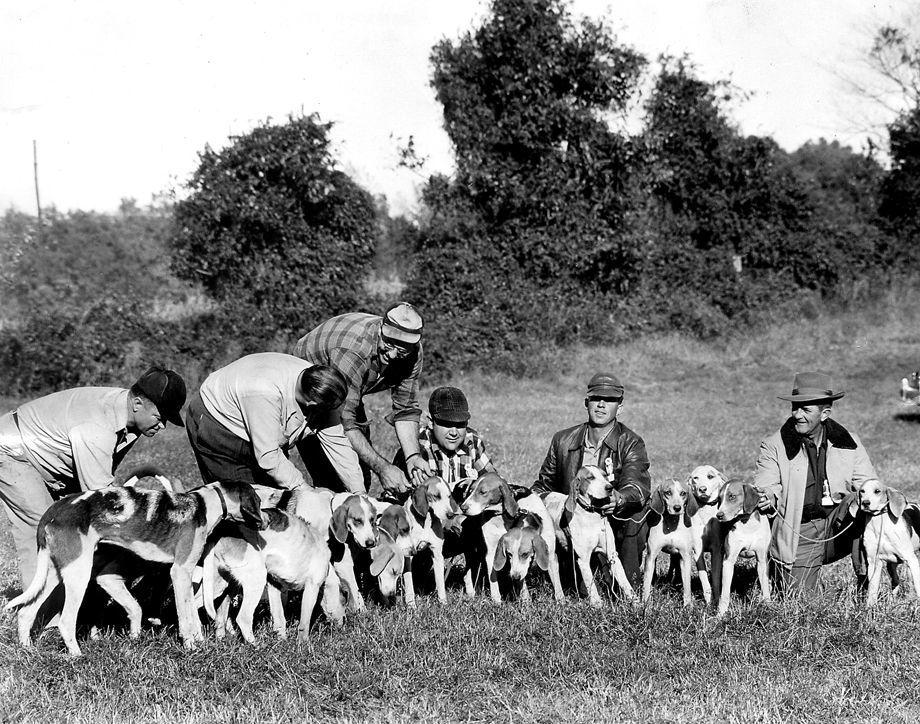 draft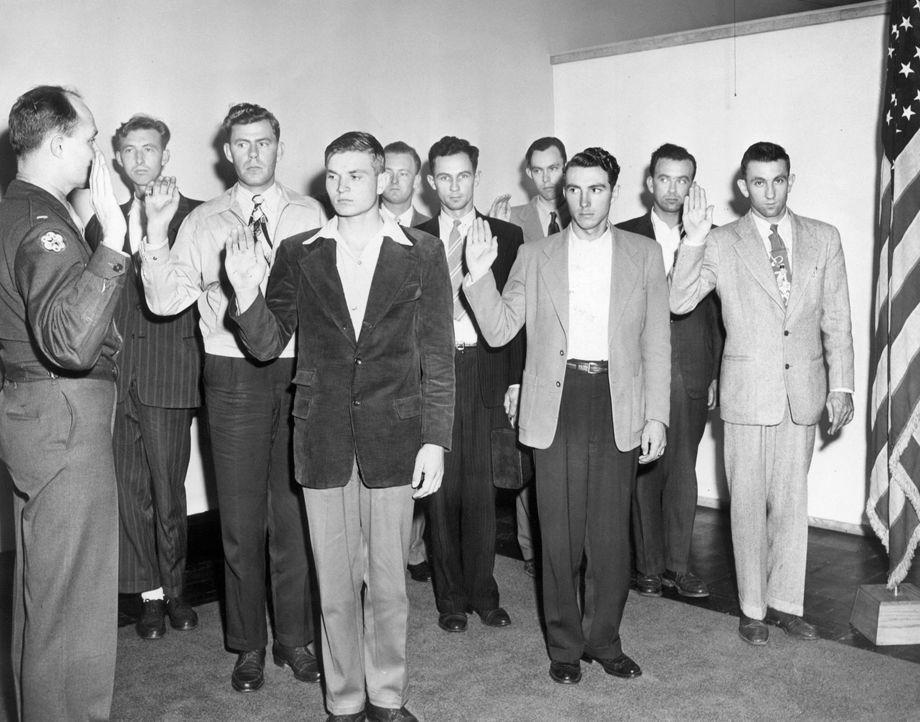 pool hall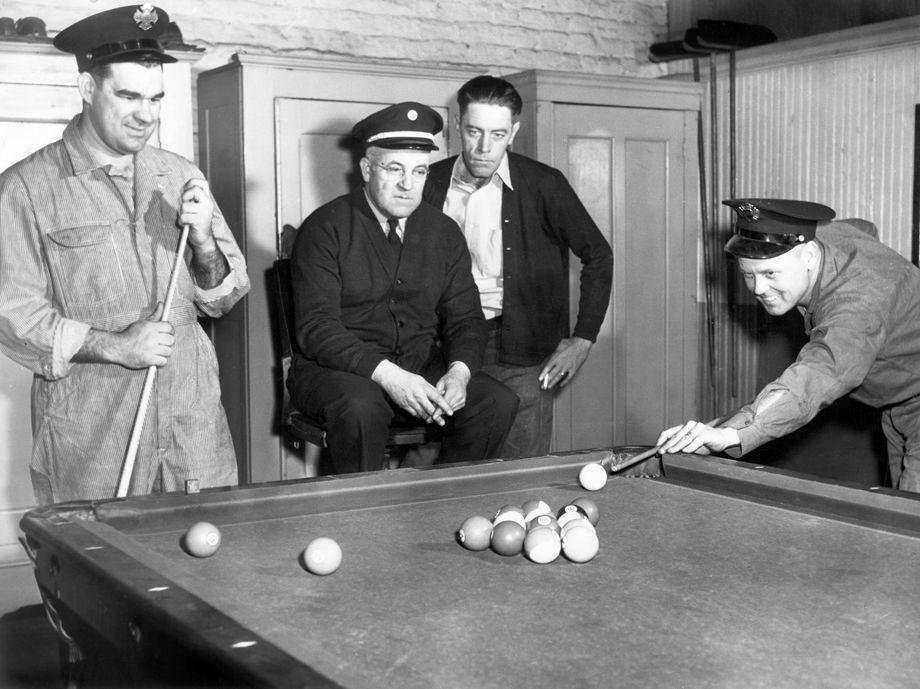 Mosque pool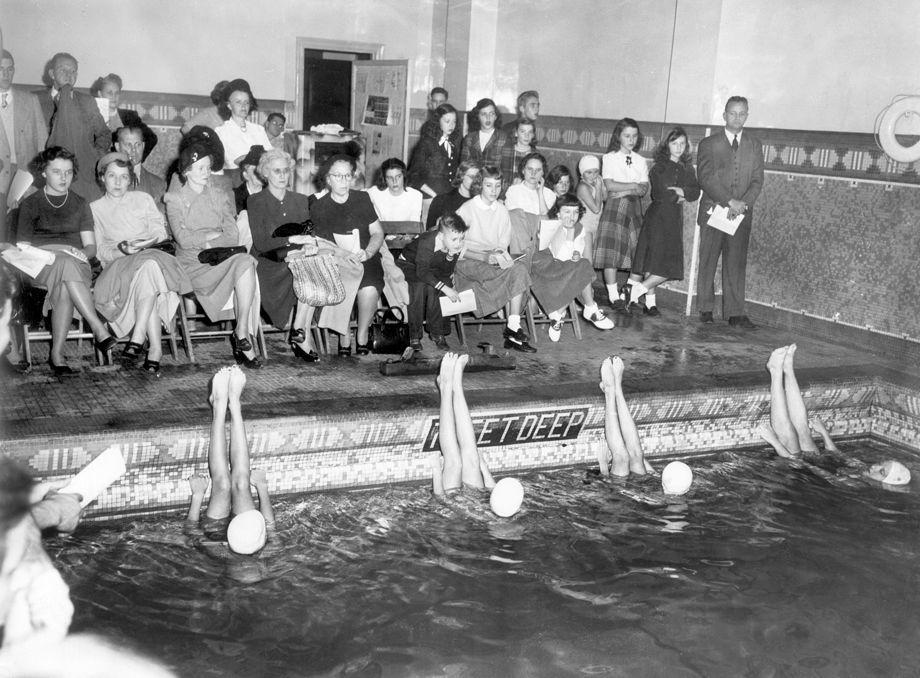 rollerskate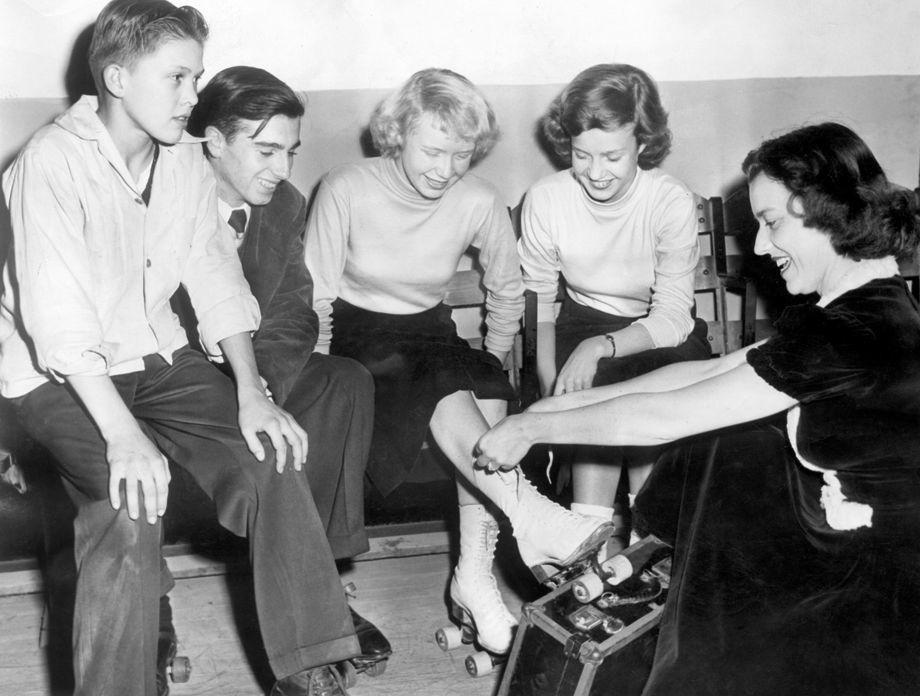 Times-Dispatch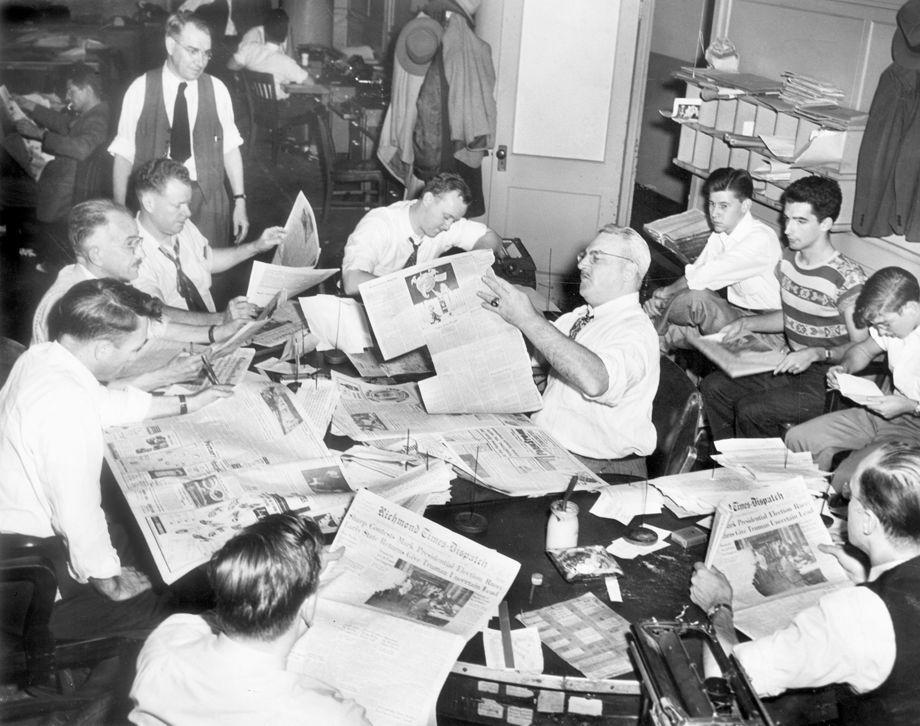 Beavers
Blues Armory
Boulevard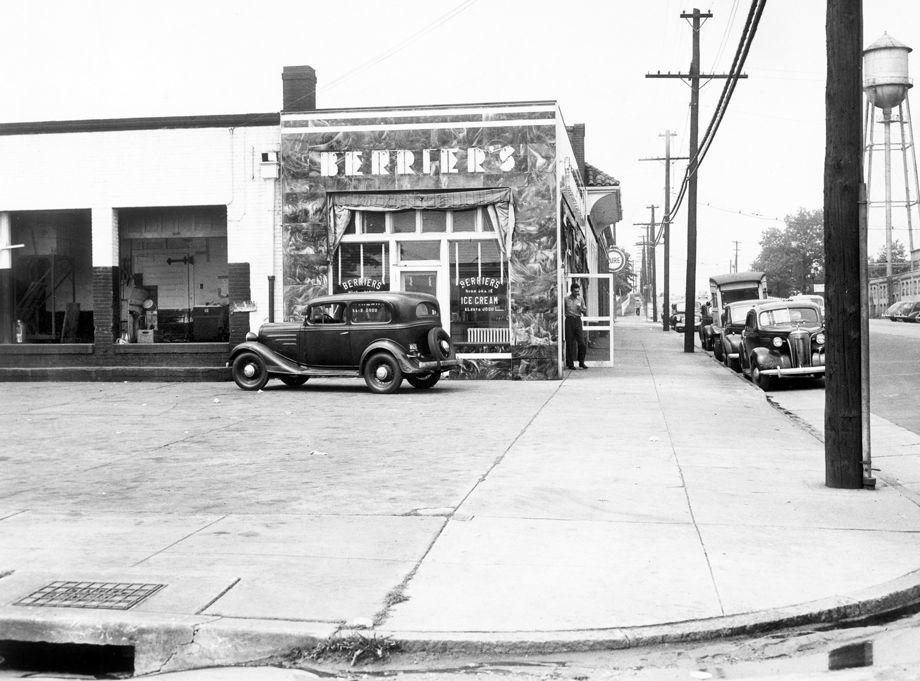 Byrd Field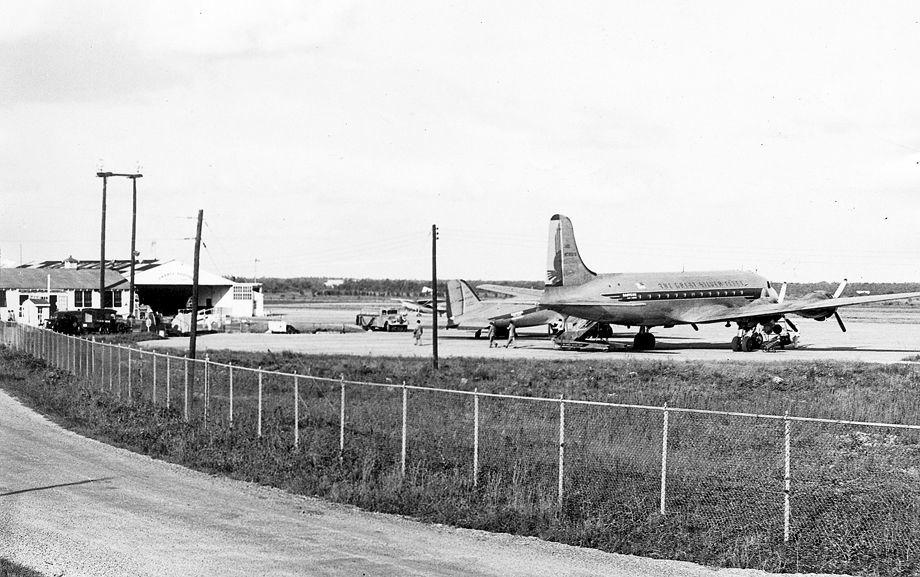 C&O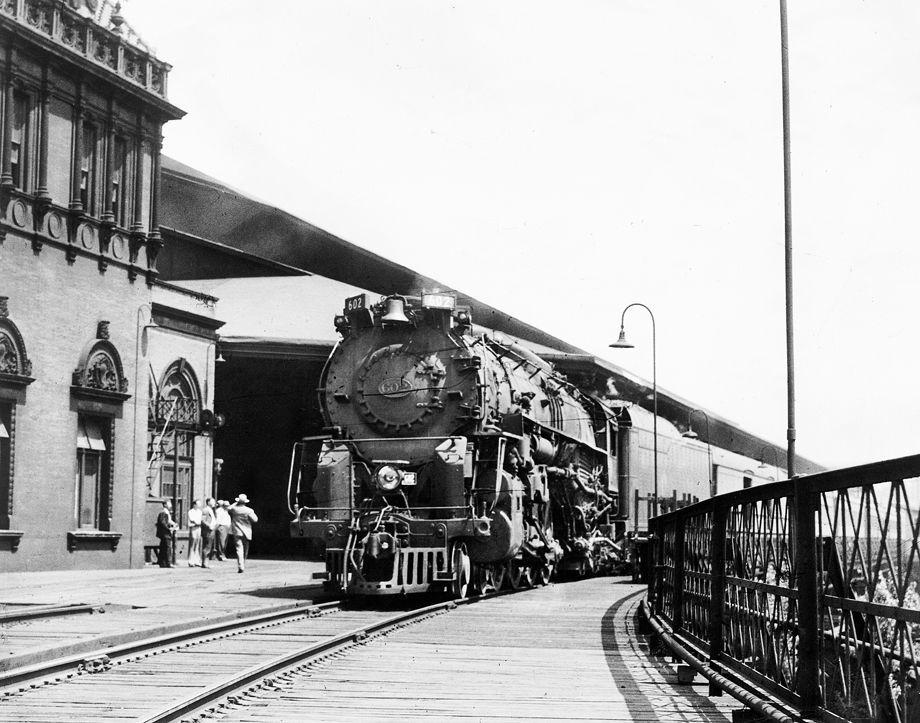 Central State Hospital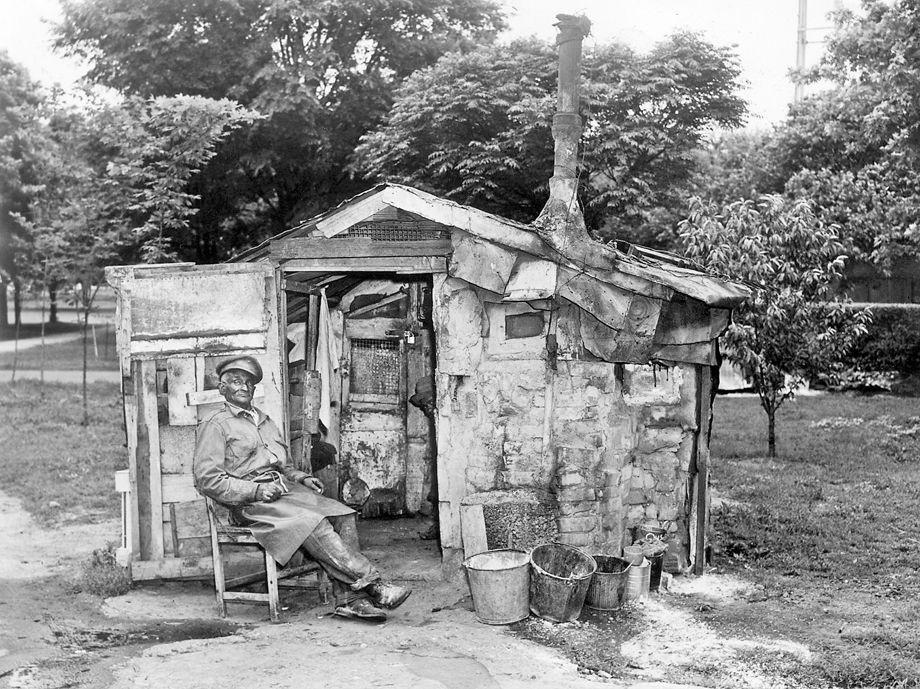 Central Station Post Office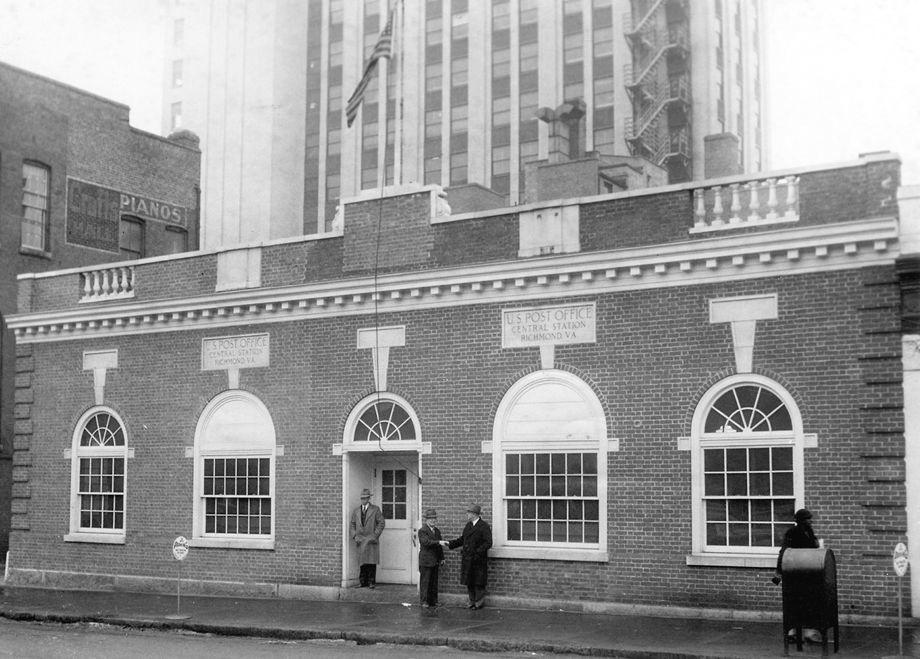 Churchill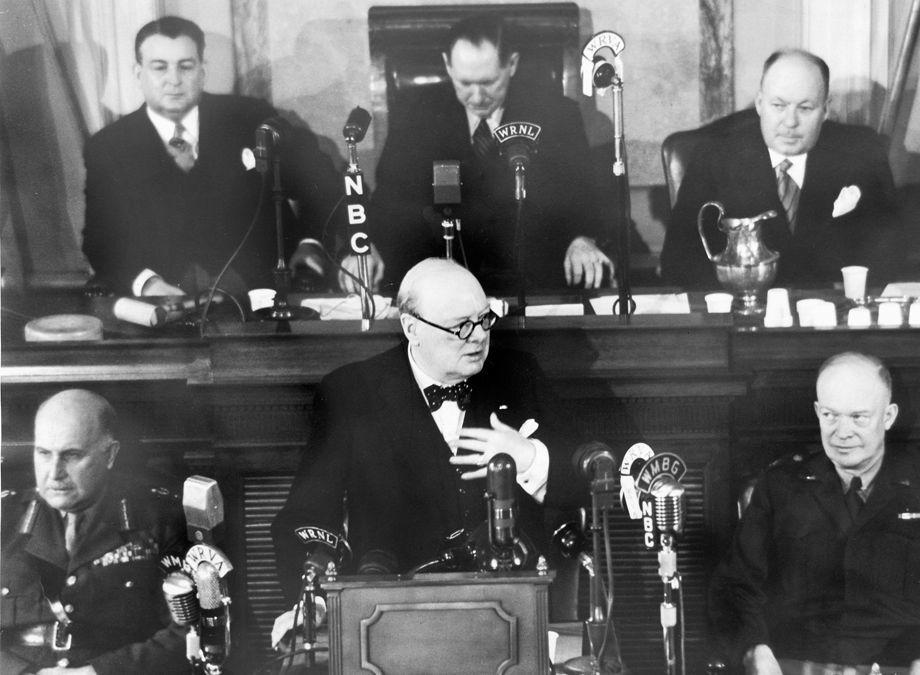 City Stadium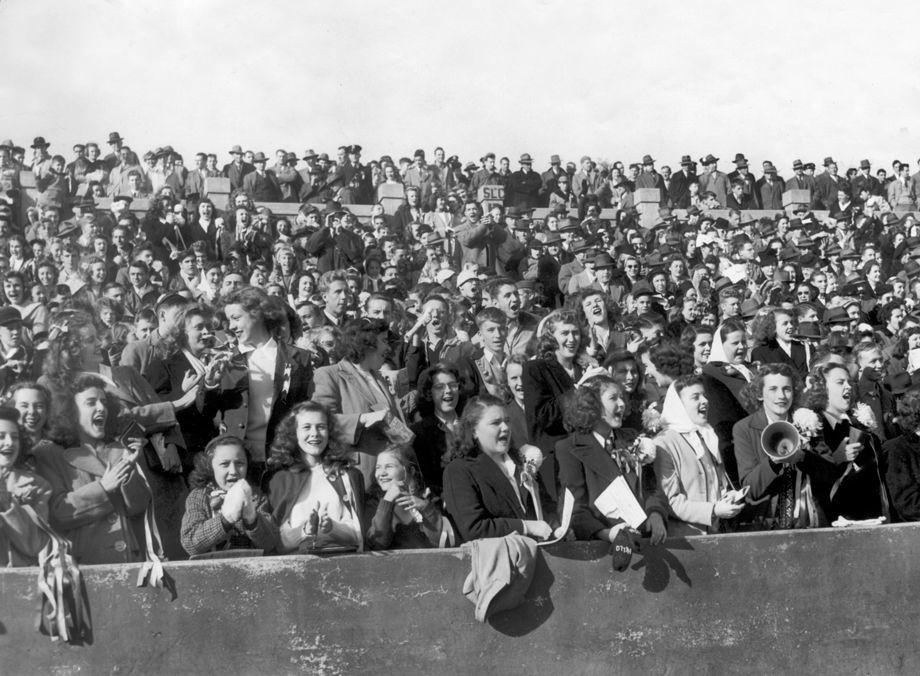 Cowardin Avenue and Hull Street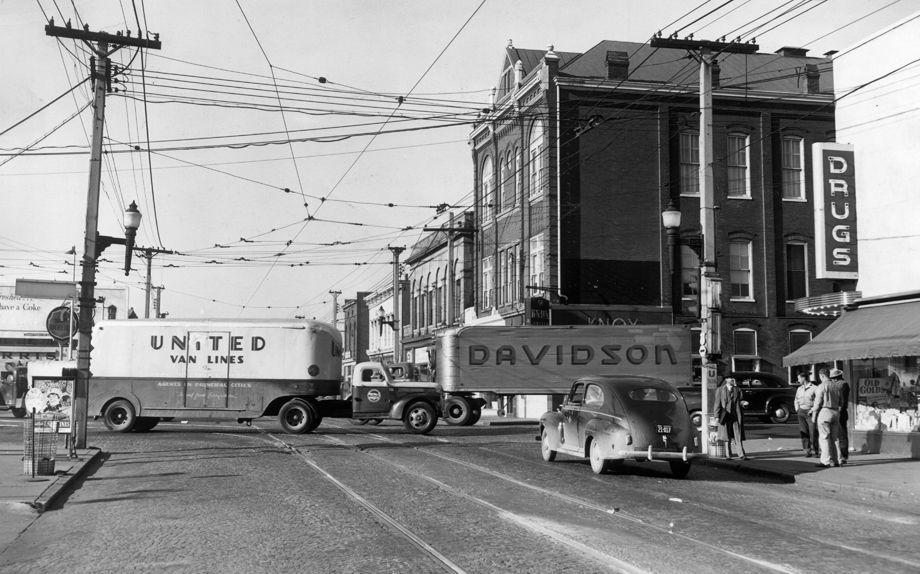 Curles Neck Dairy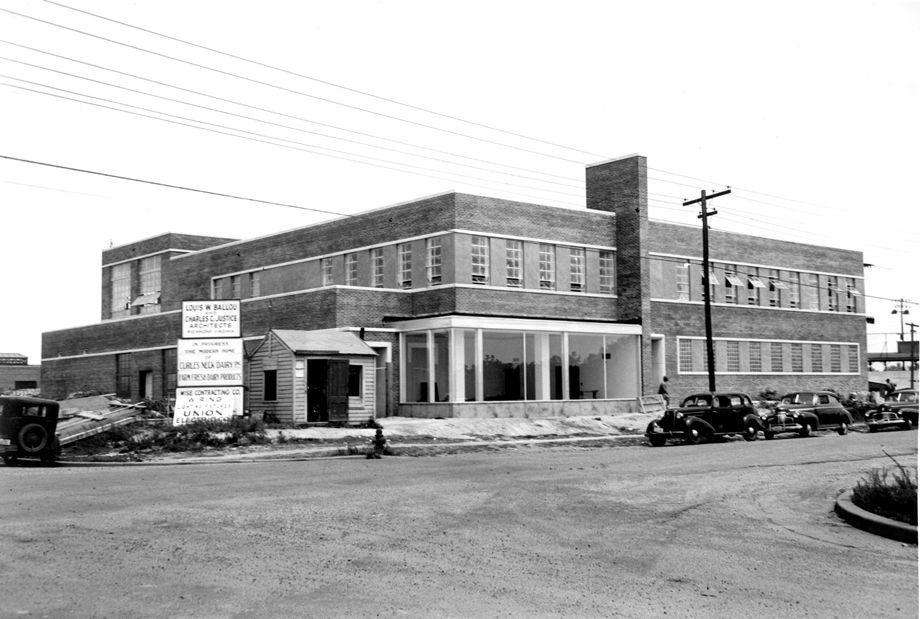 Dixie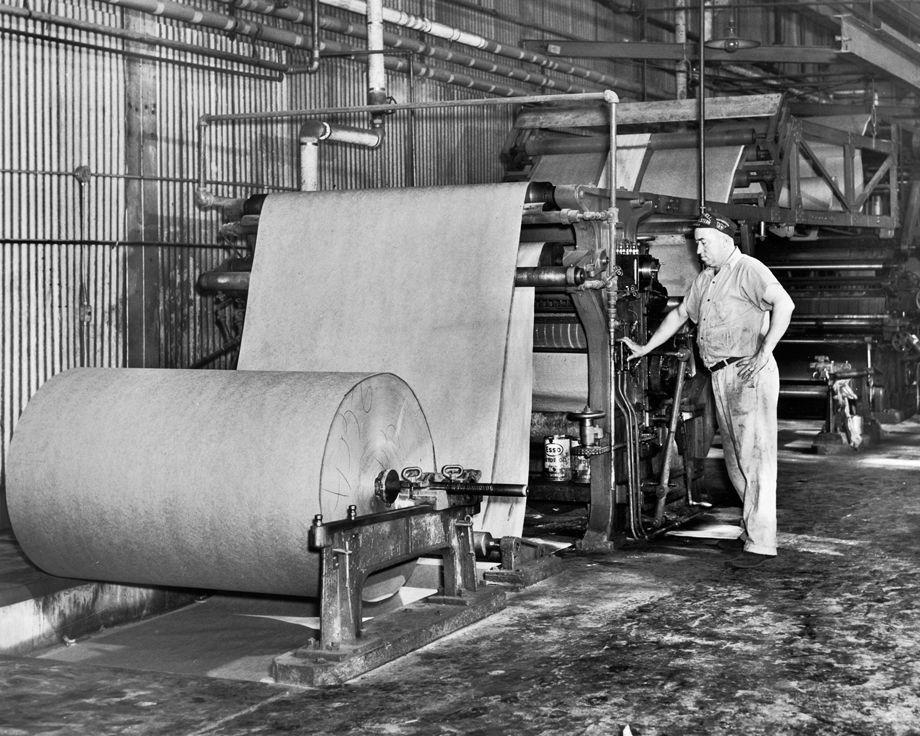 Elba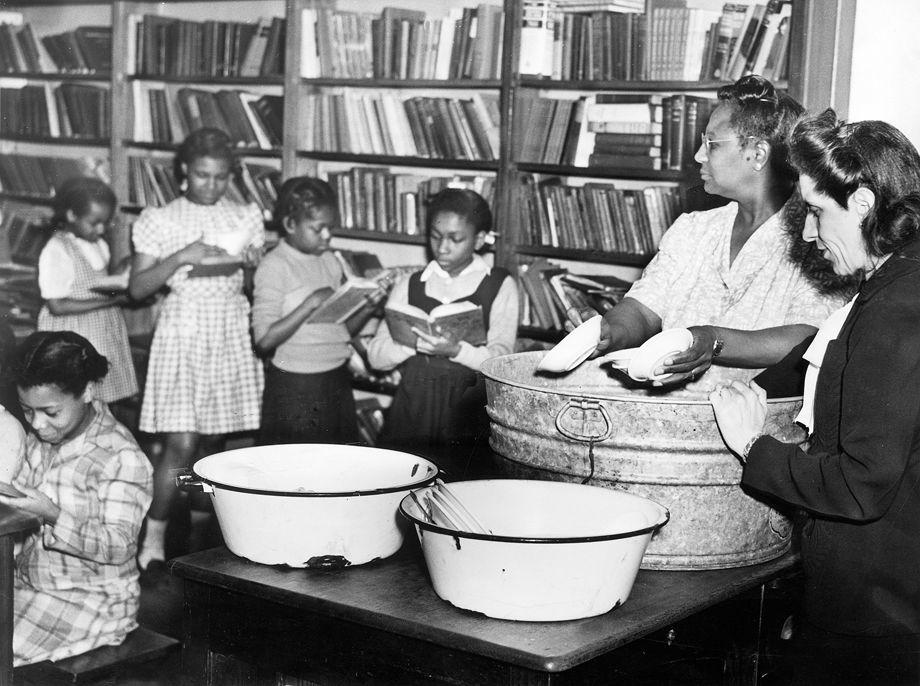 Fishing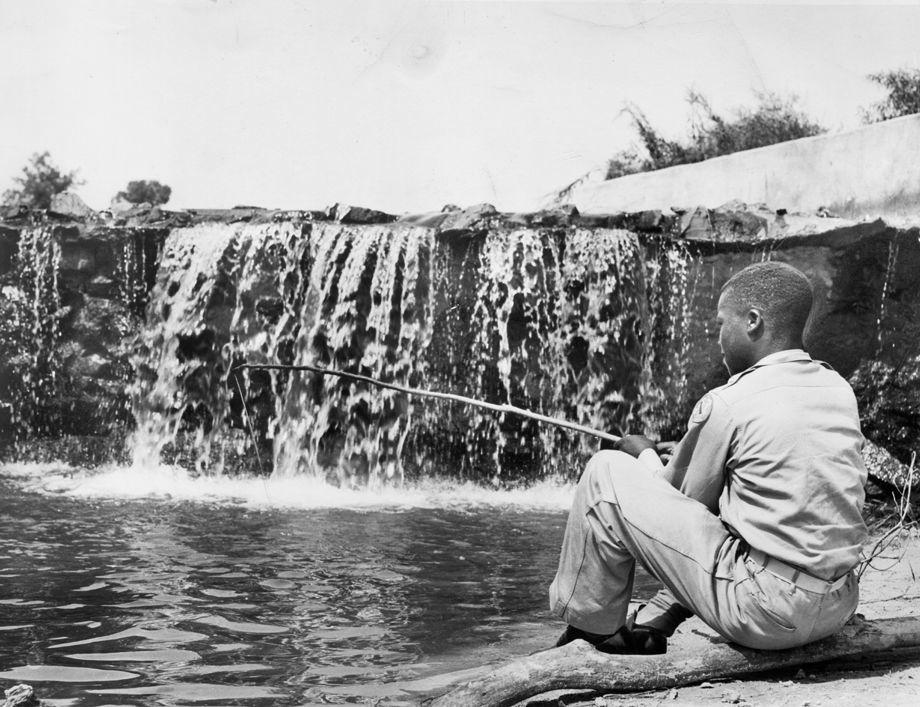 Forest Lodge
Fountain
Freedom Train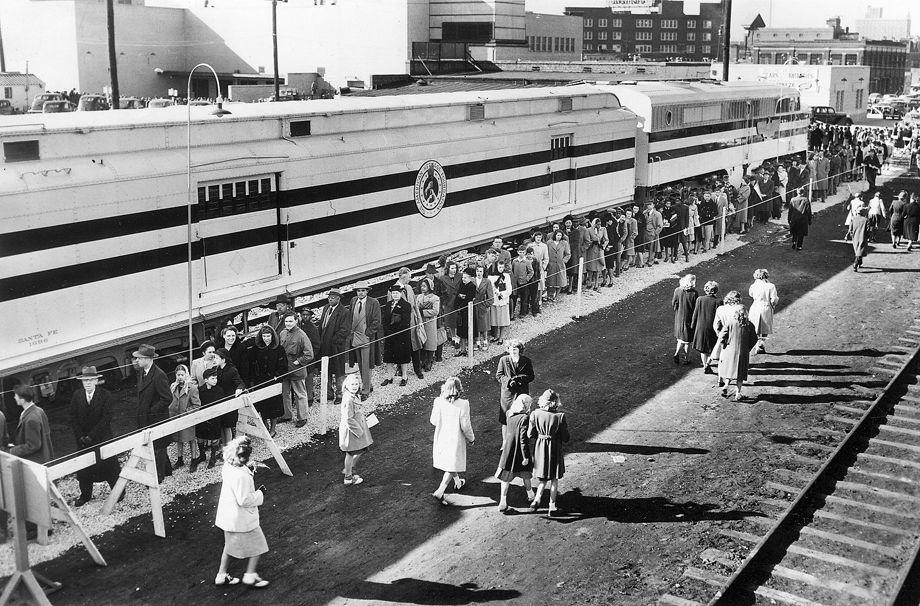 Friendship Train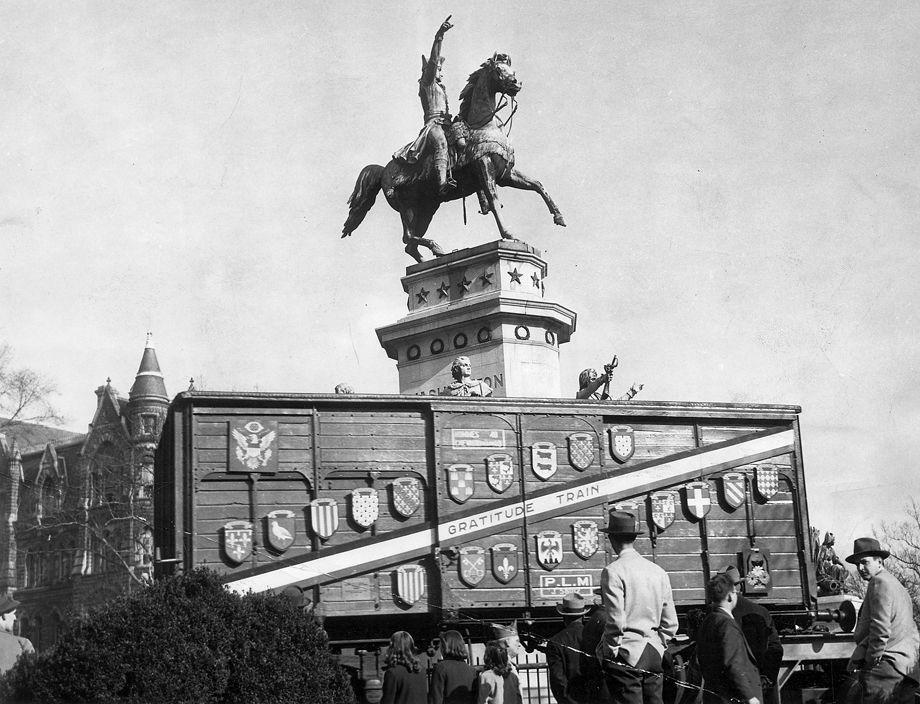 1947 Monument Avenue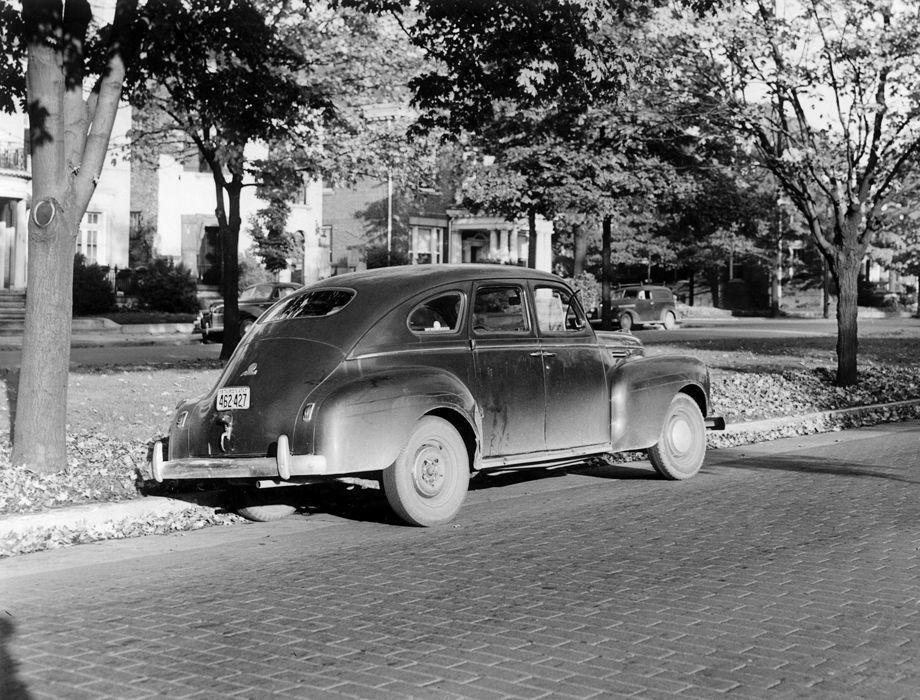 Grocery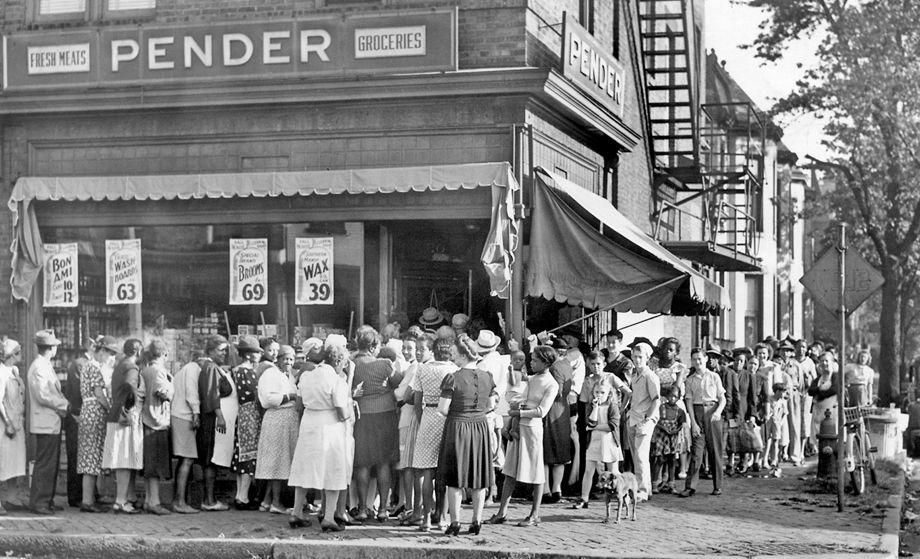 Ice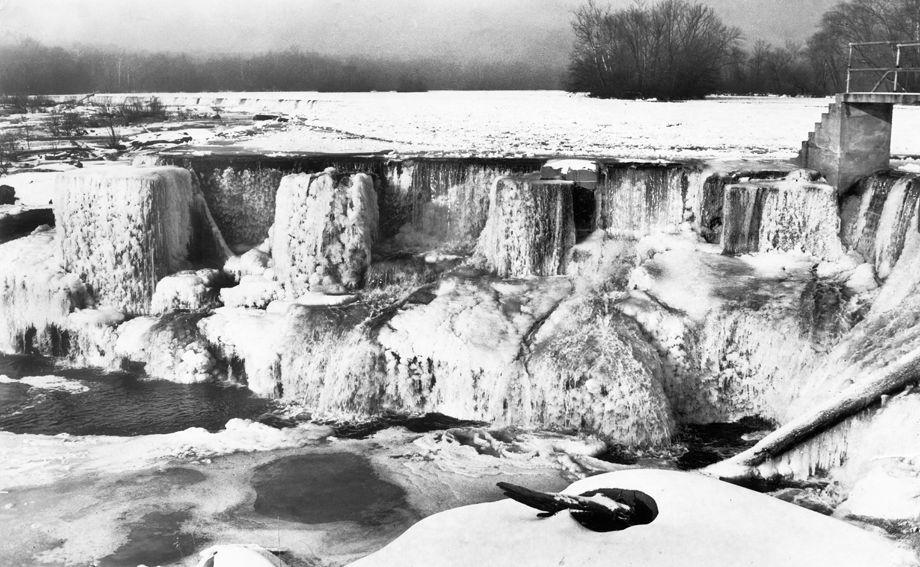 Kensington Avenue apartments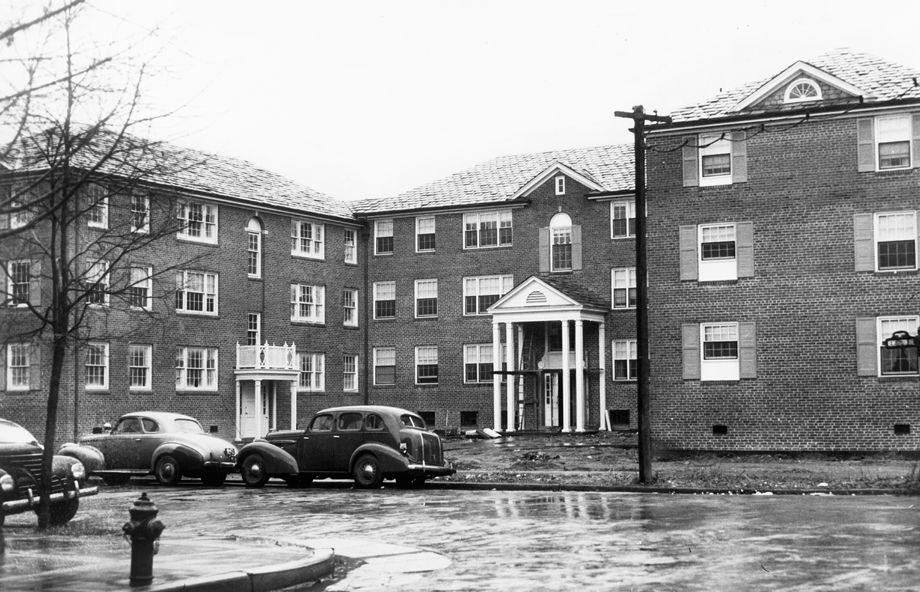 Main Street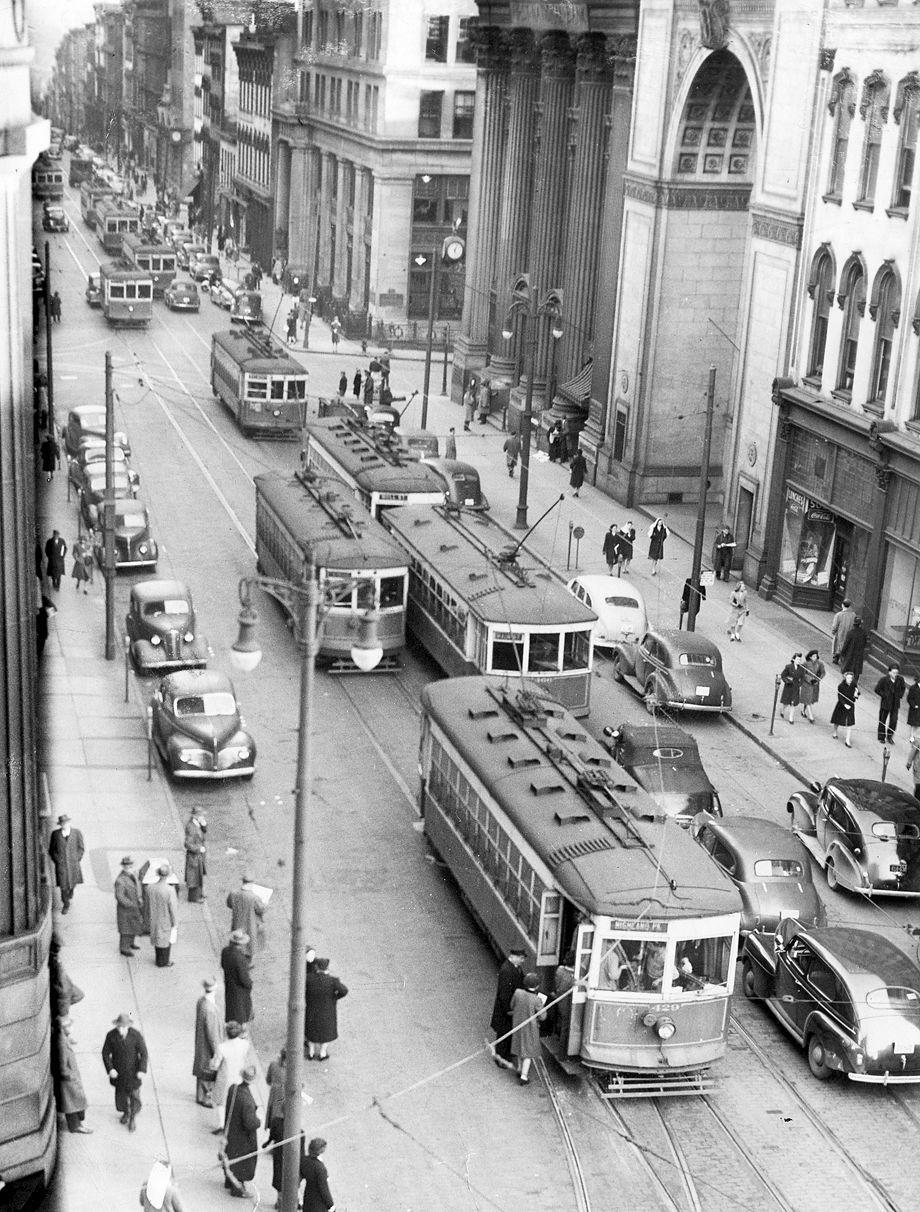 Main Street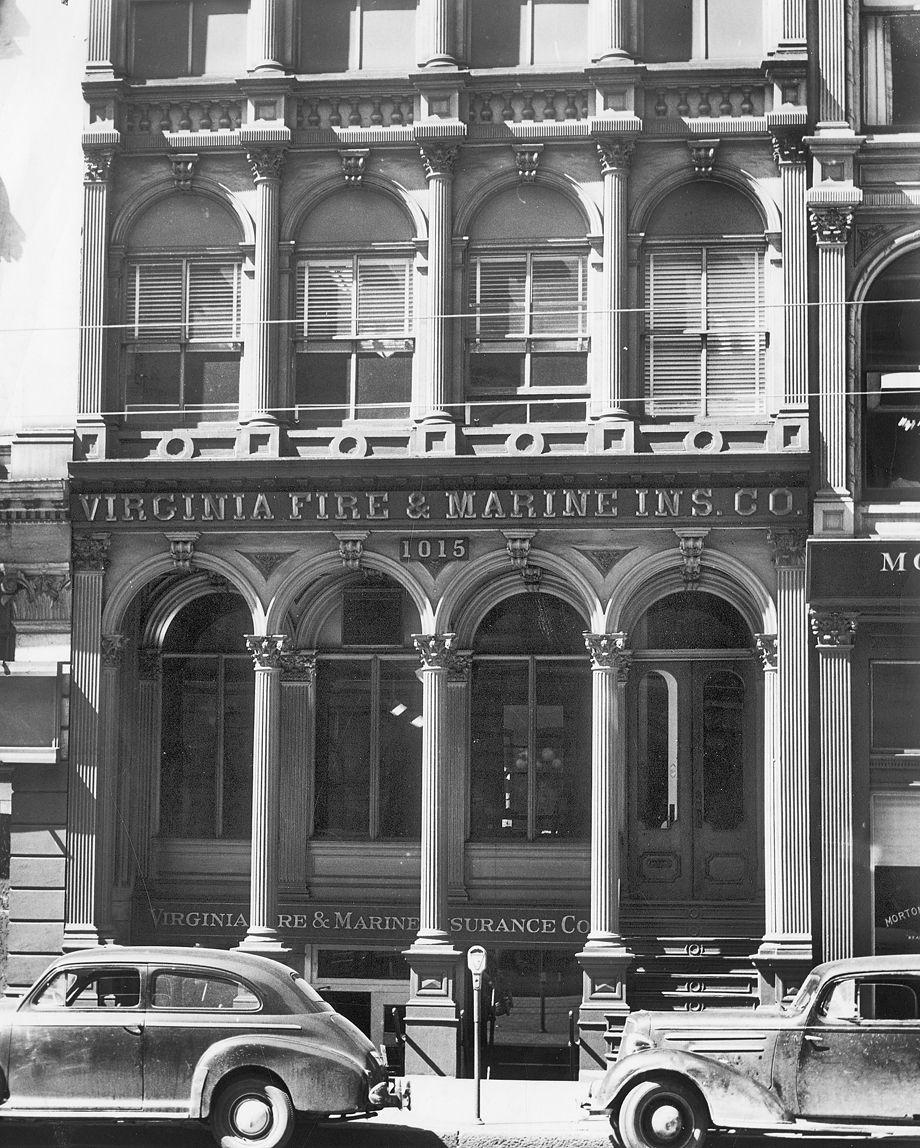 Mayo Bridge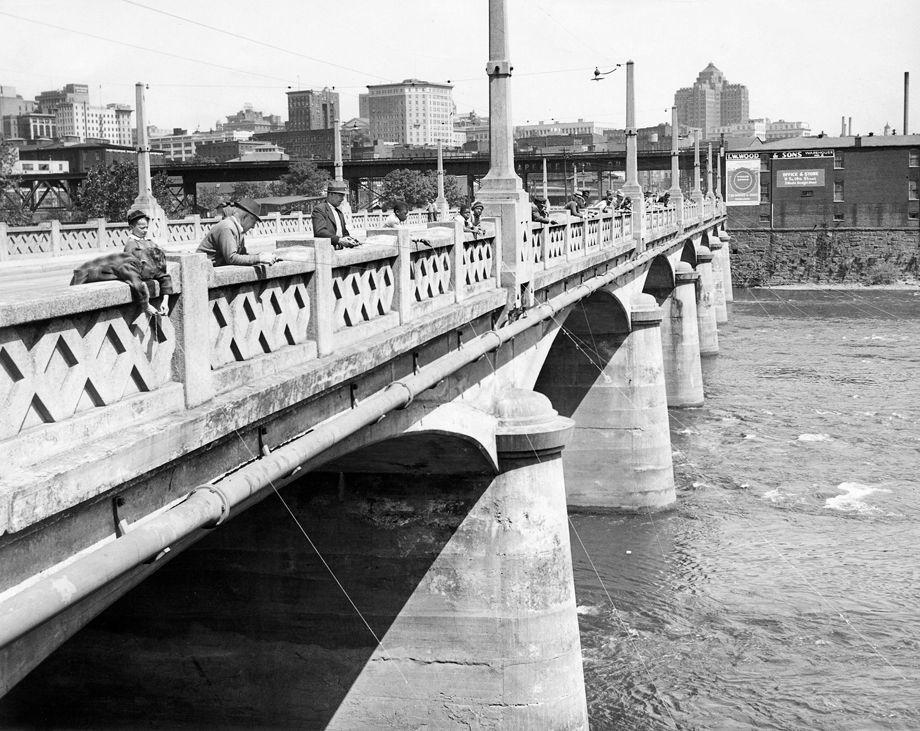 Memorial Day parade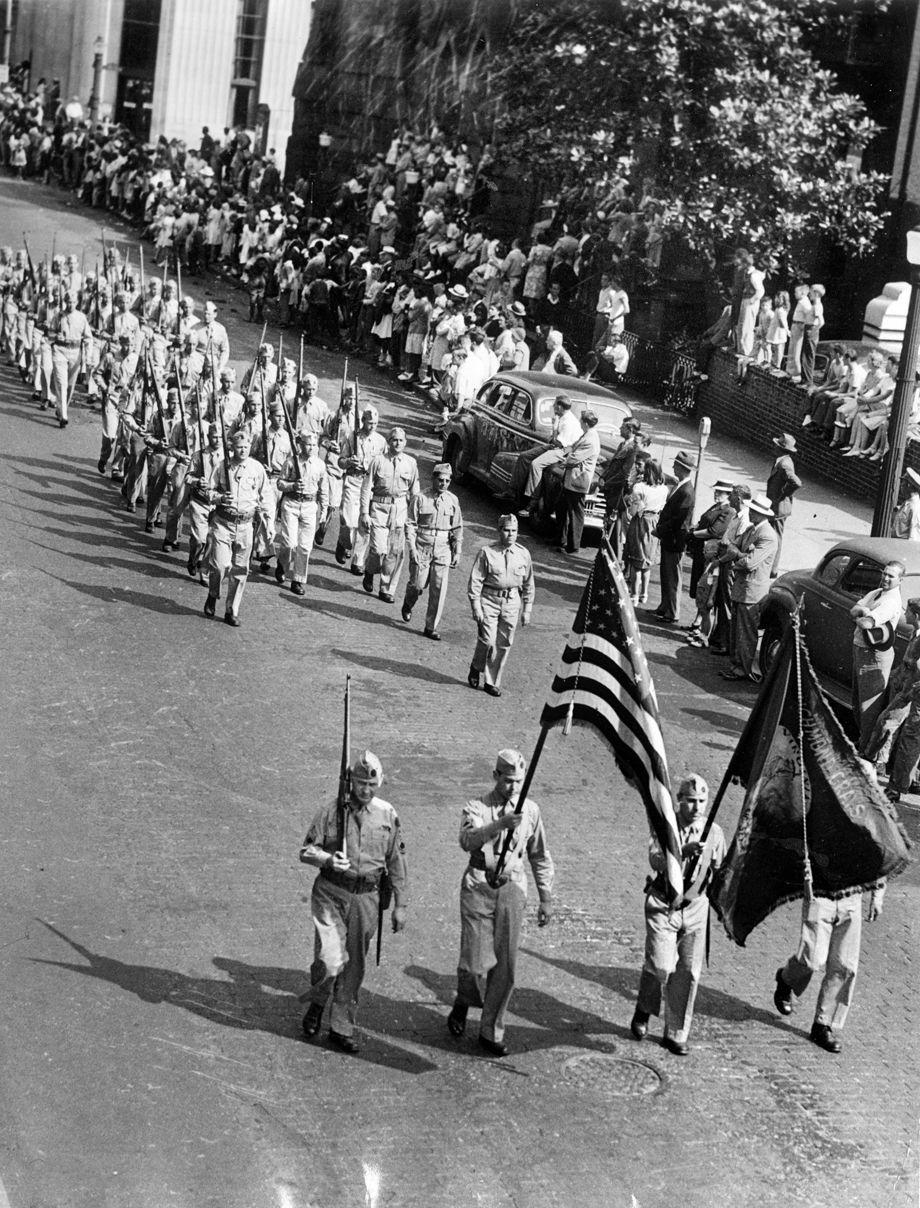 Mules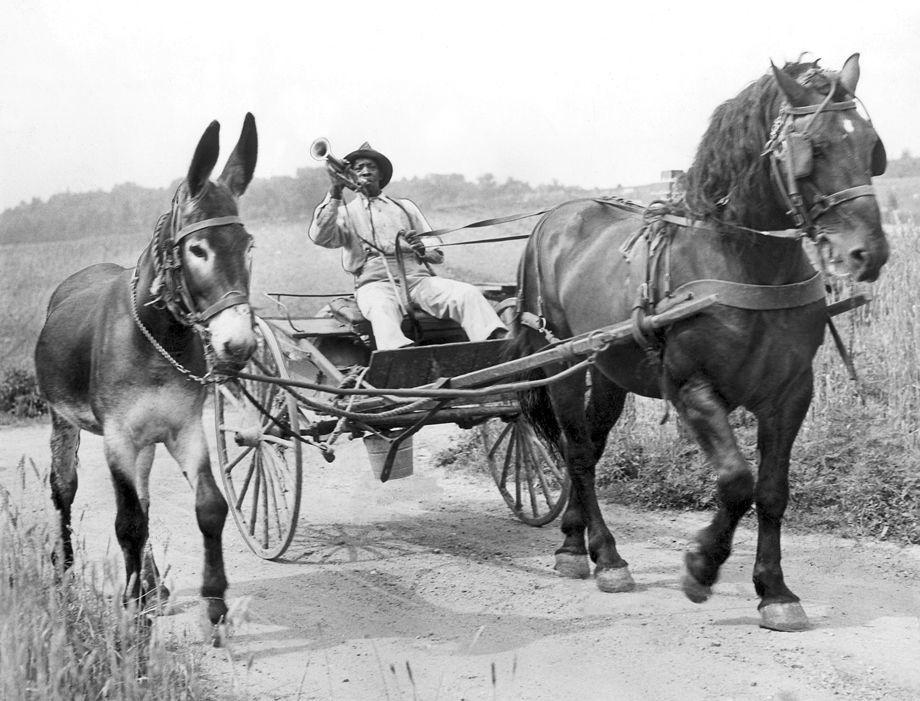 Nickel prank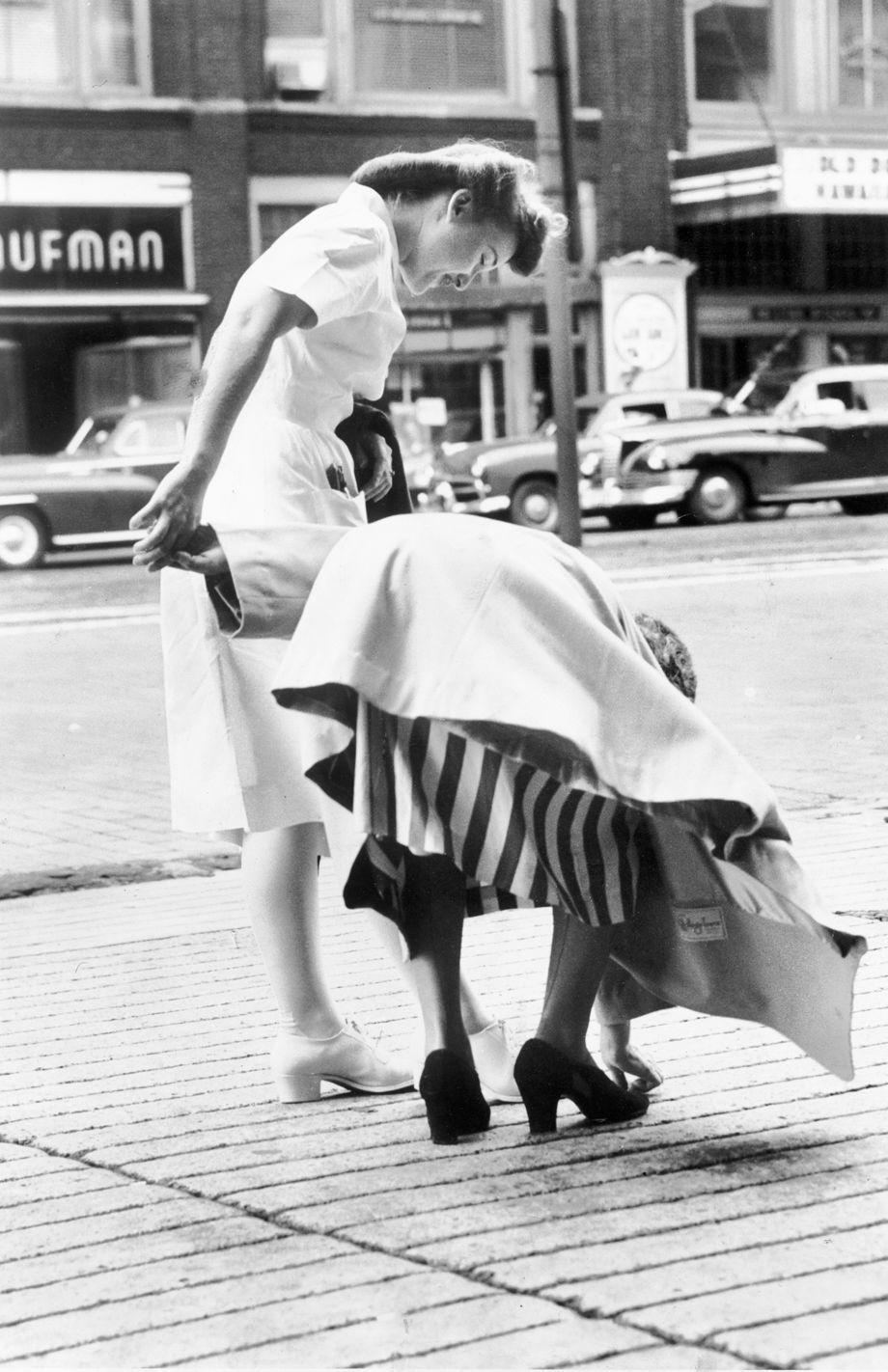 Oilfield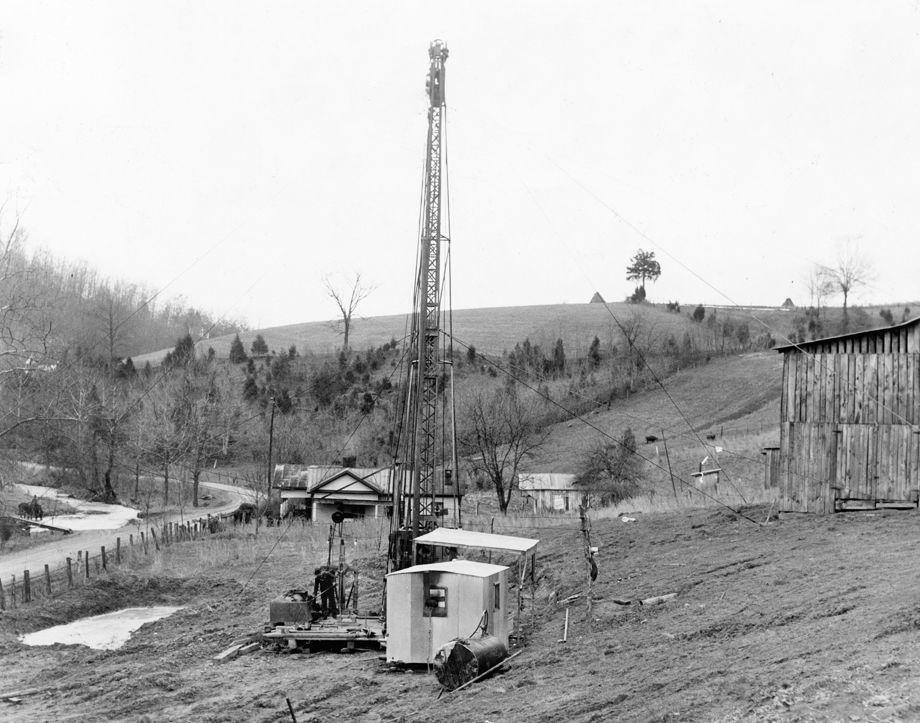 Old Manchester water works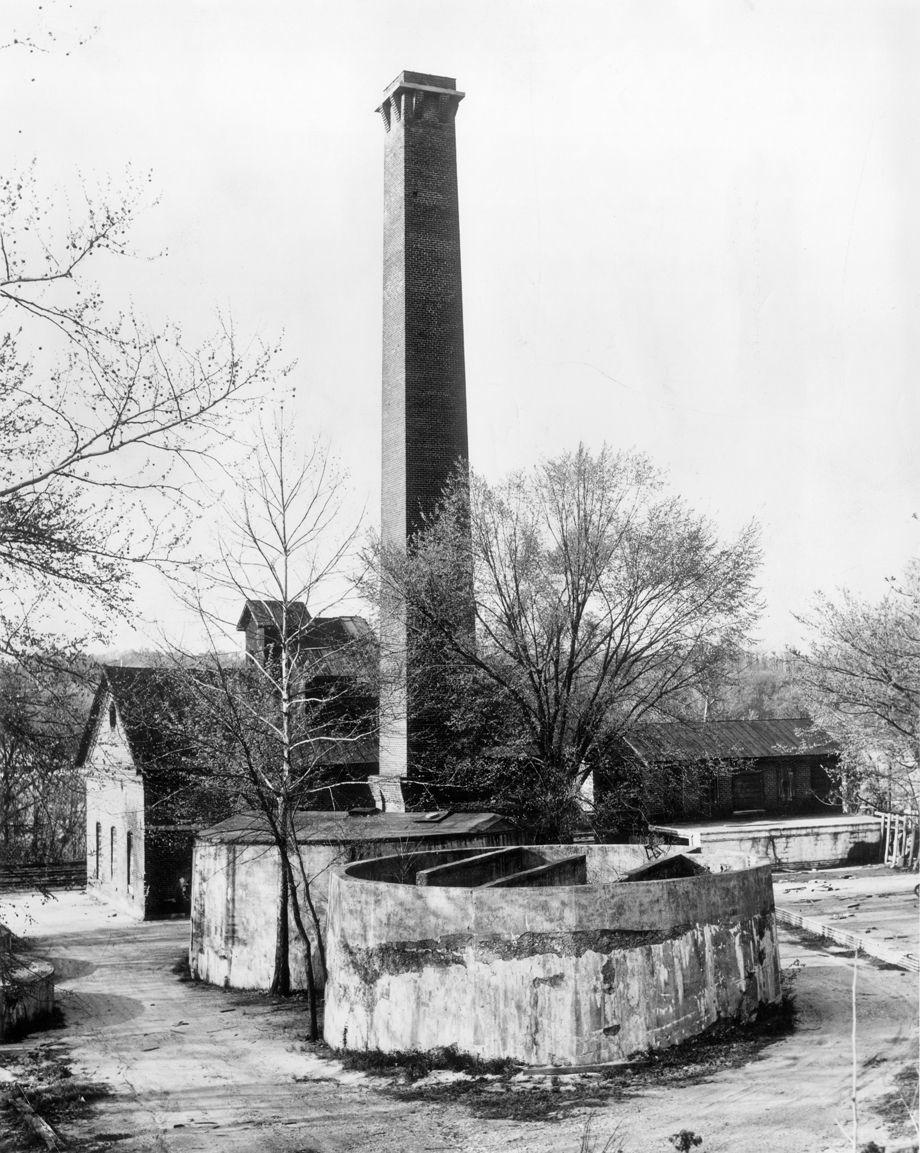 Shawondasee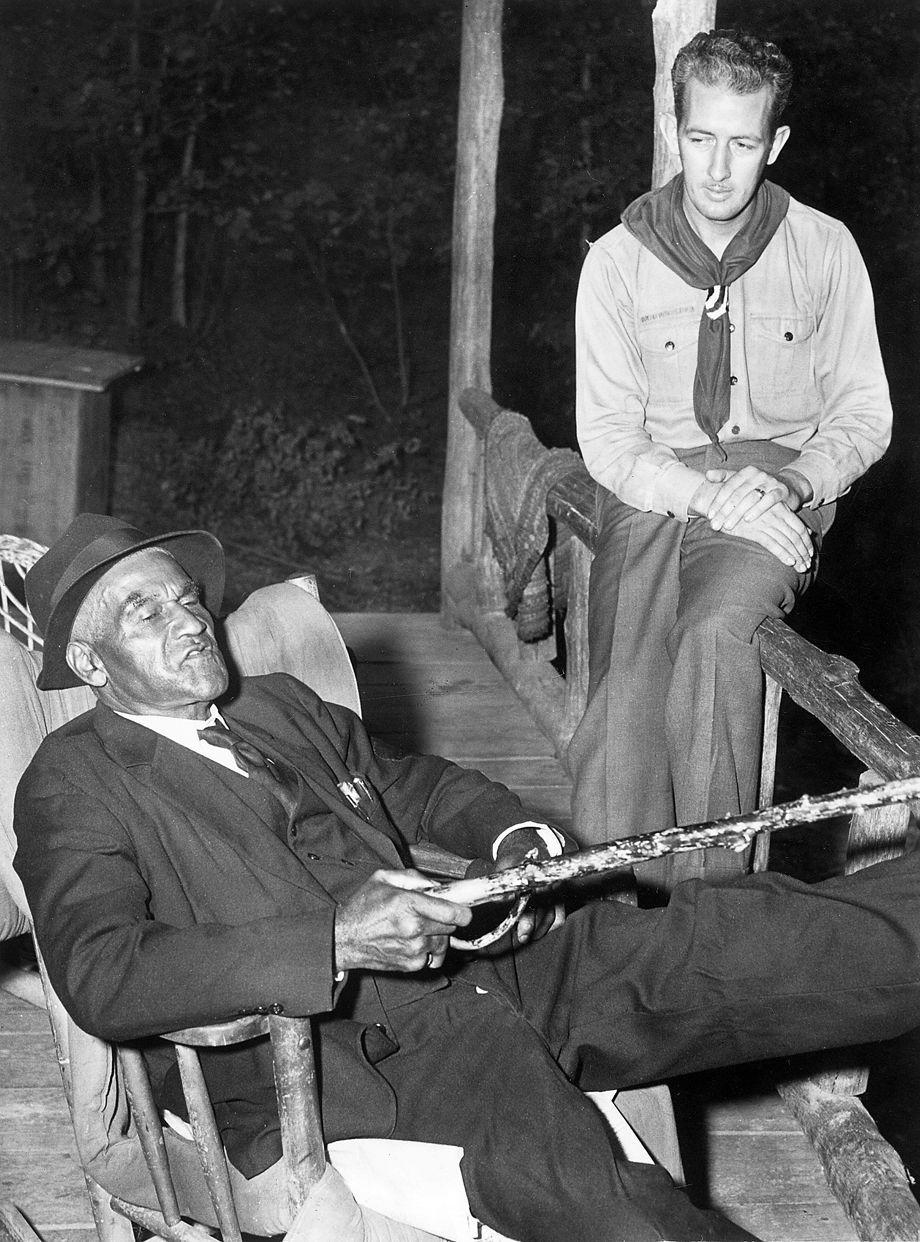 Shriners parades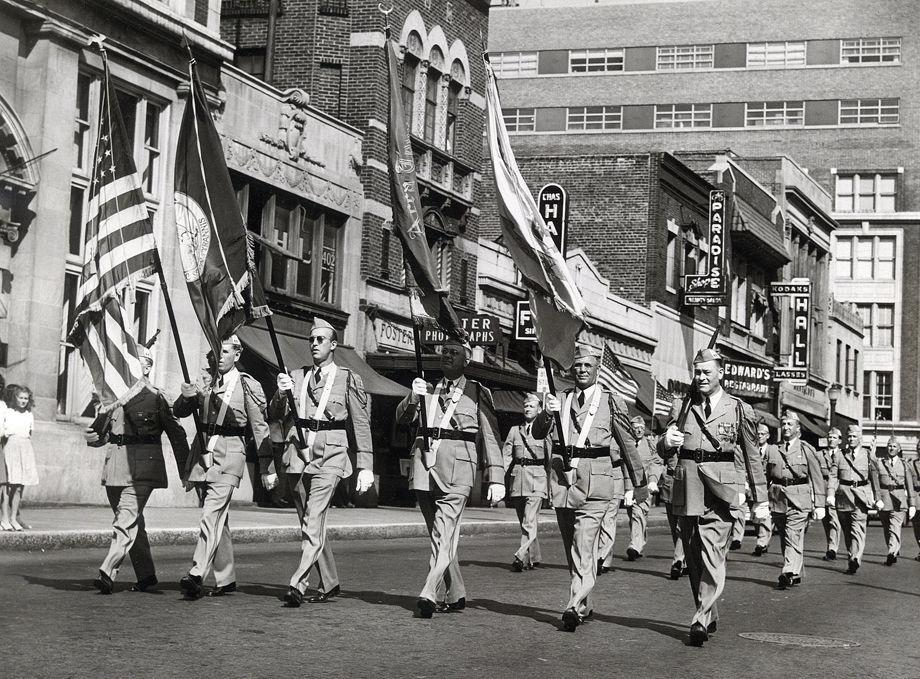 Skyline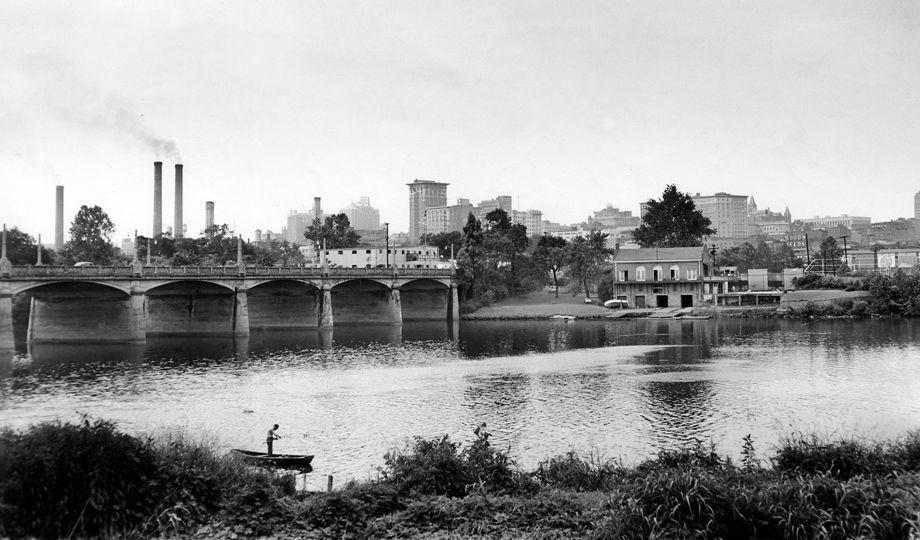 Sledding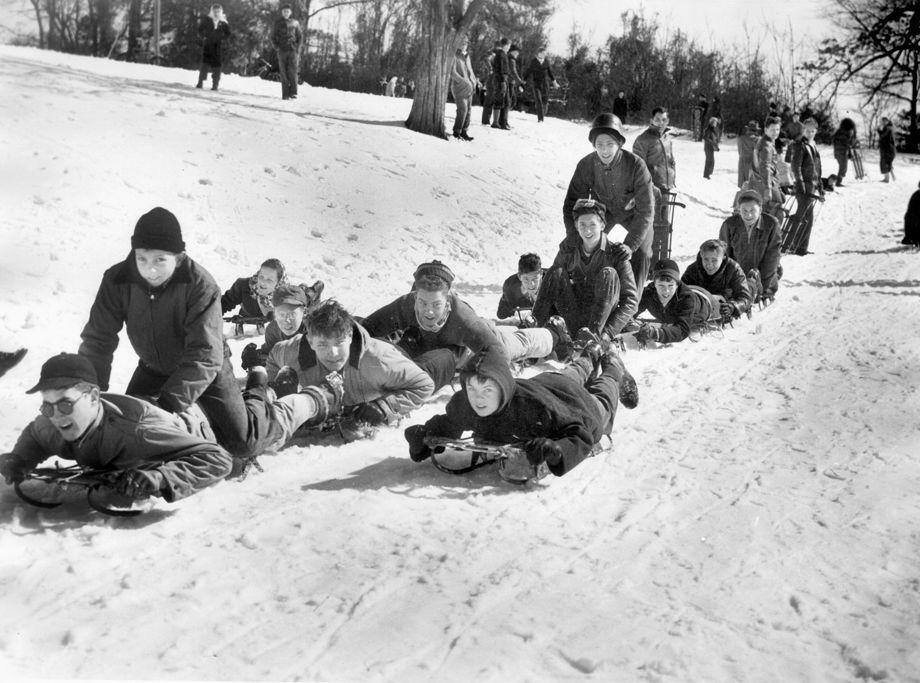 State toxicologist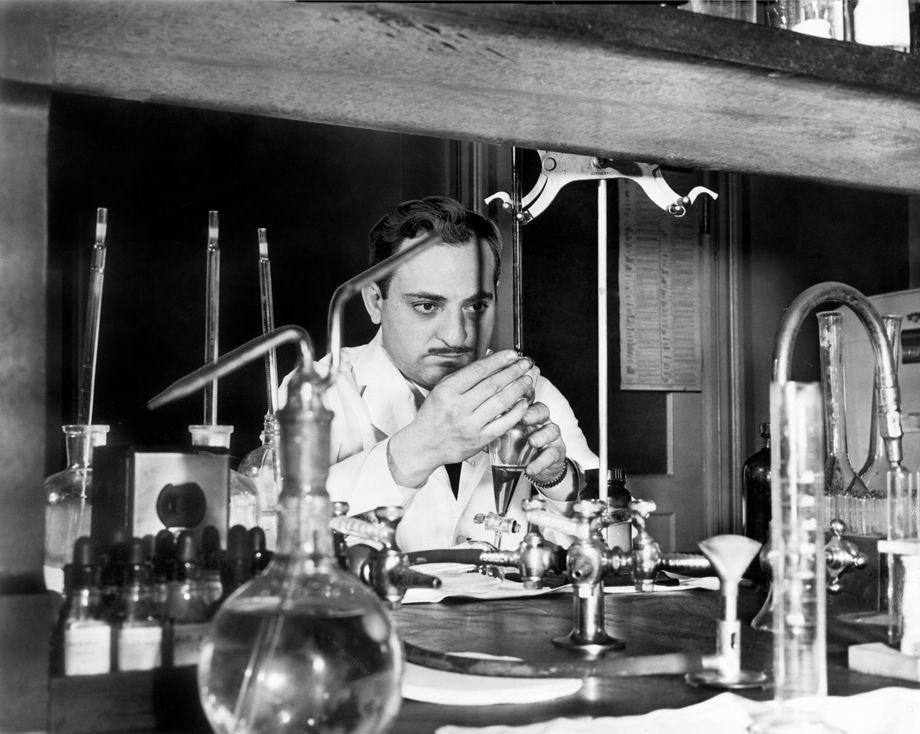 Street Sweepers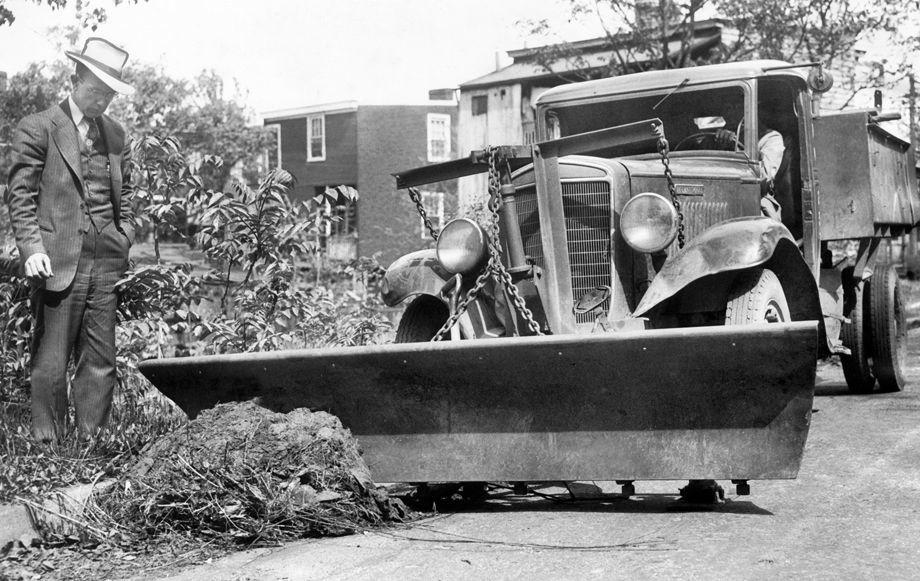 Sunshine Sue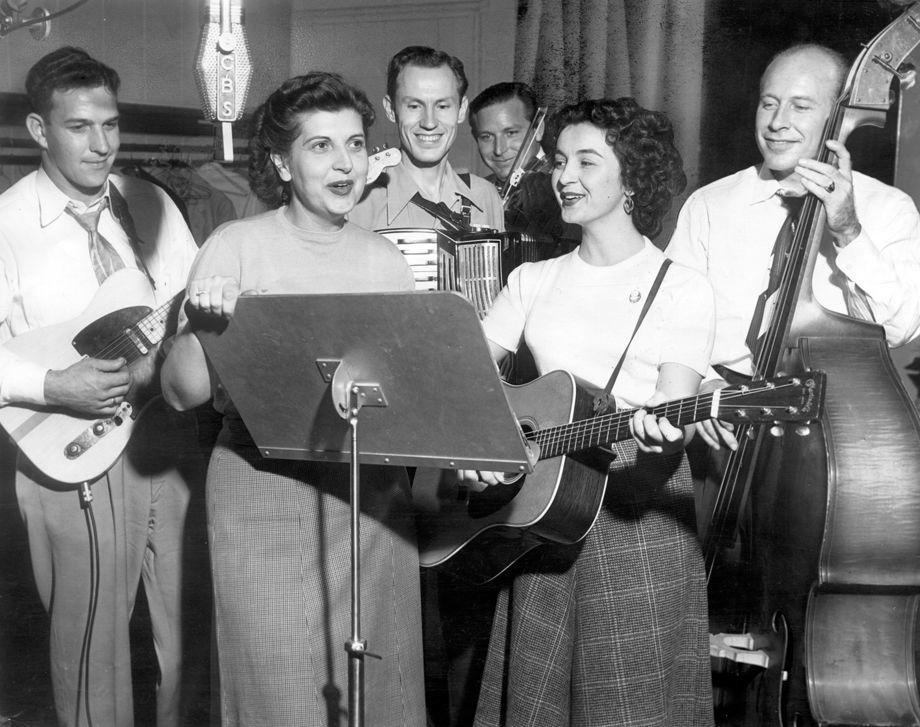 Tickets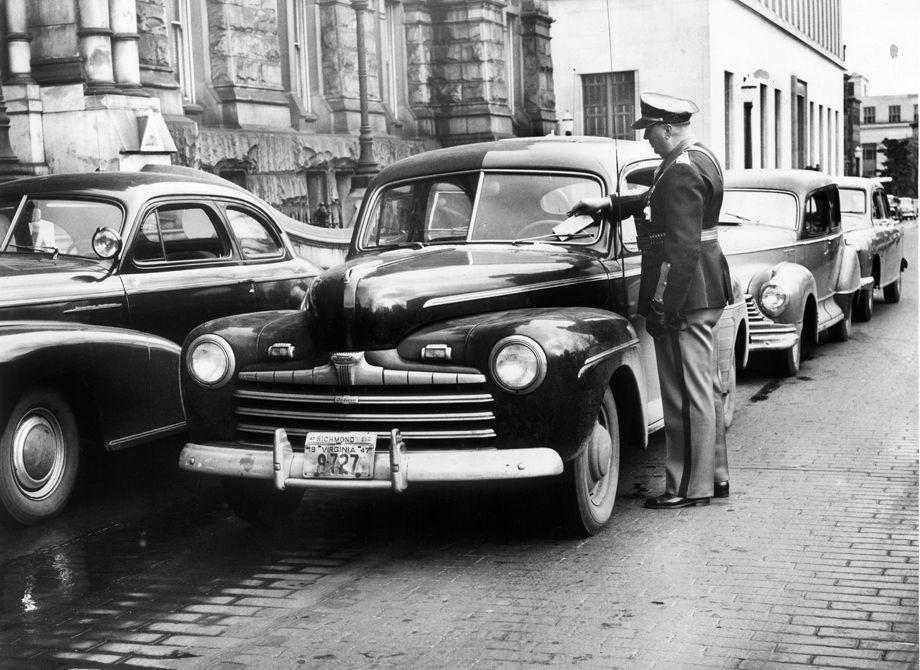 Traffic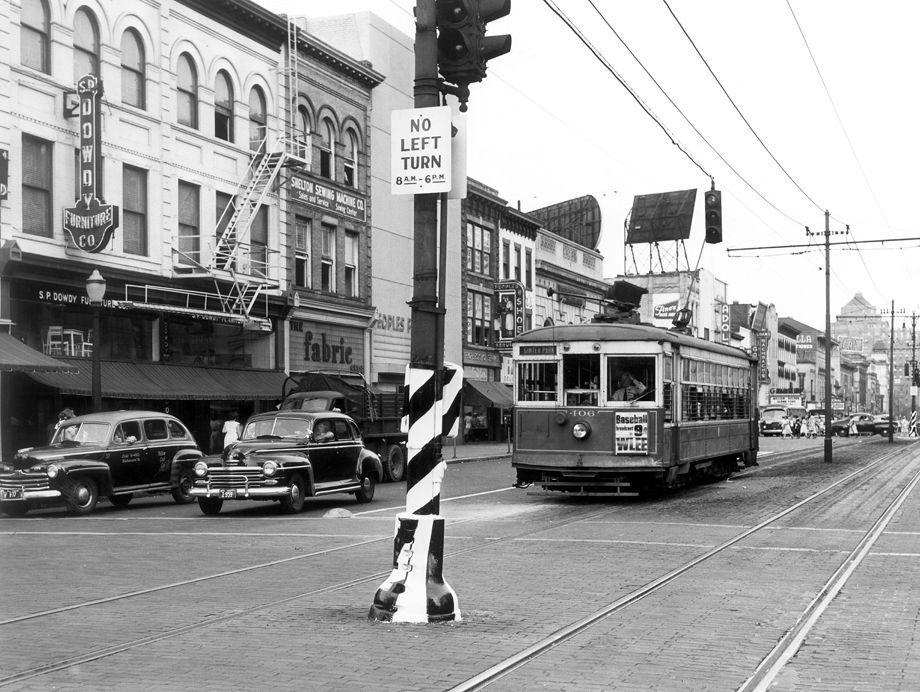 Trolley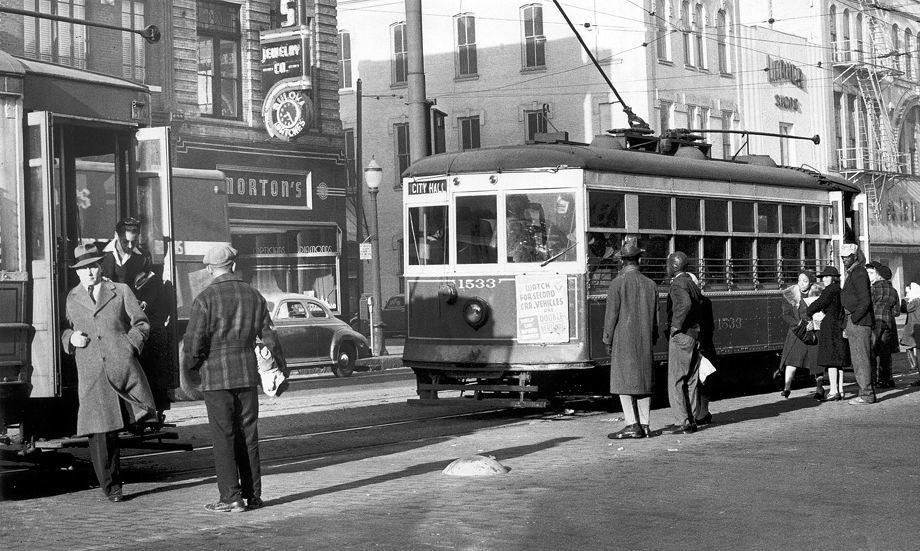 Tuberculosis ward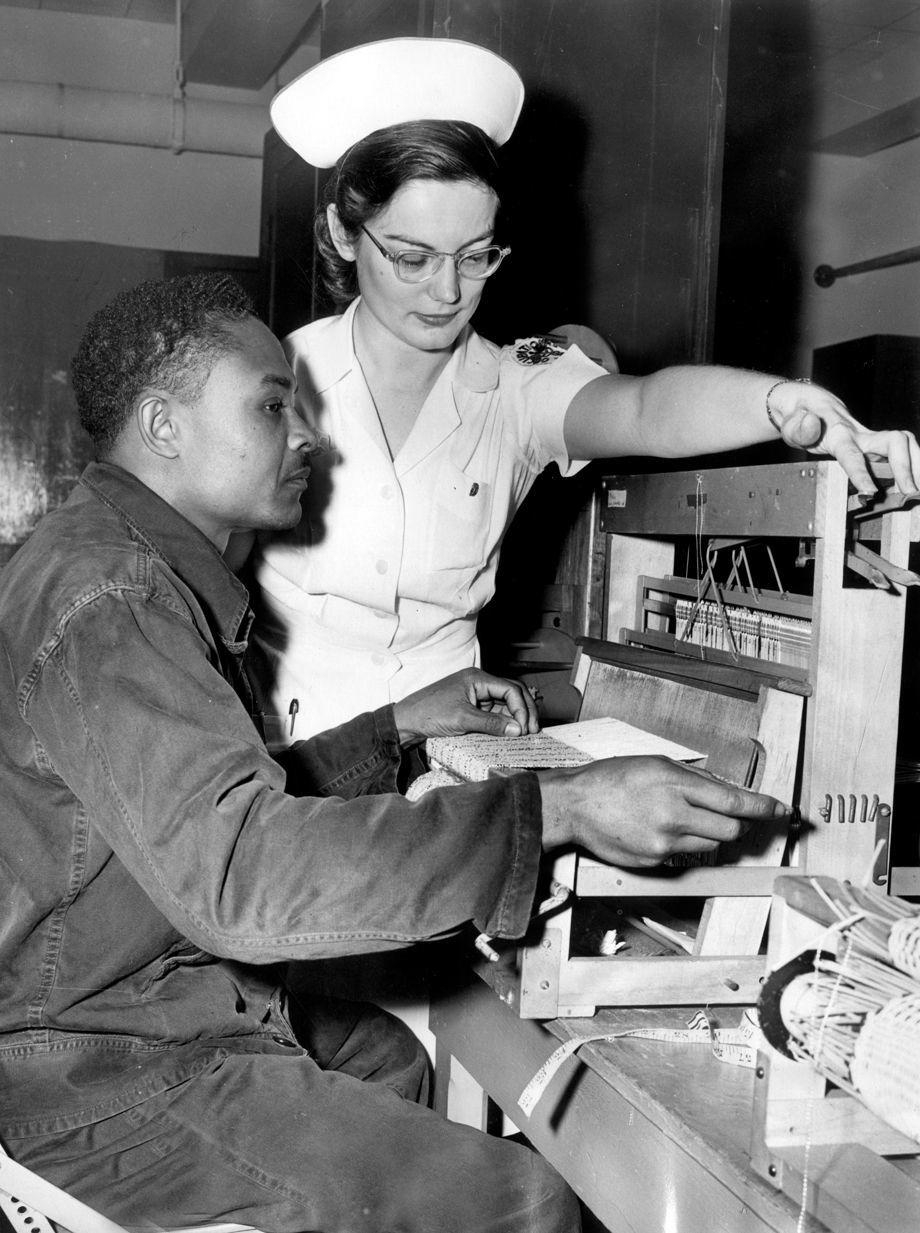 University of Richmond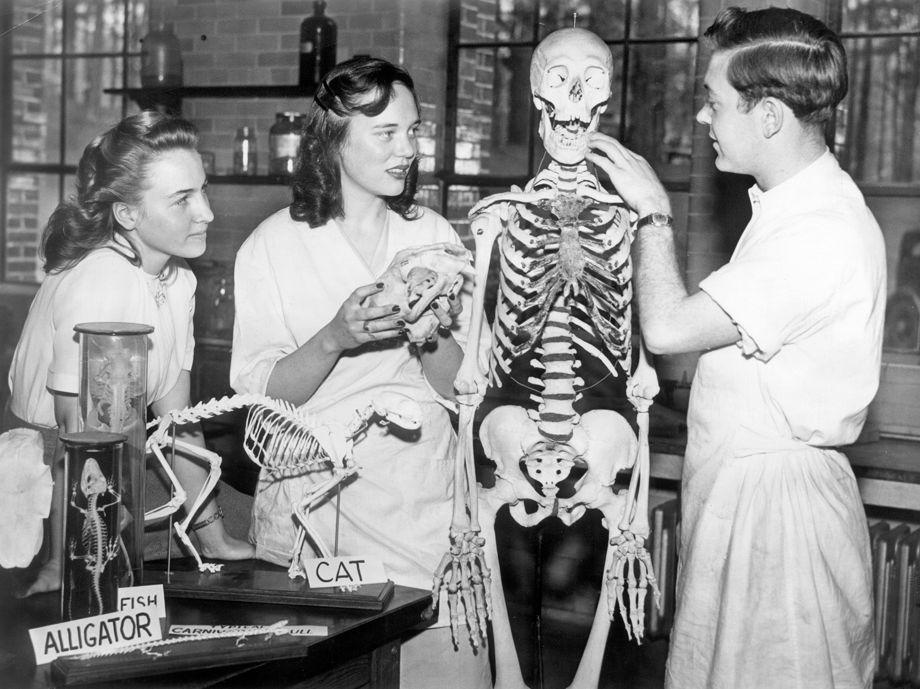 Valentine Museum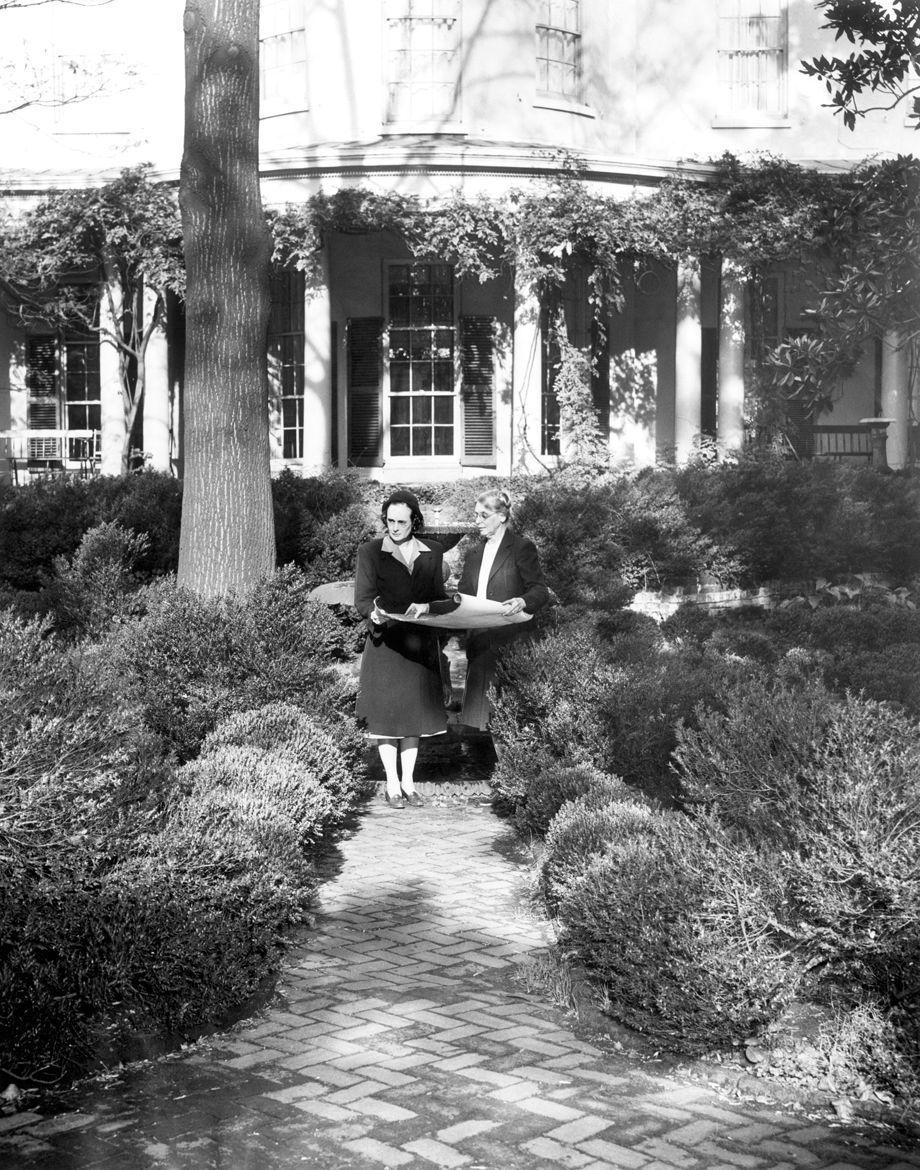 Fire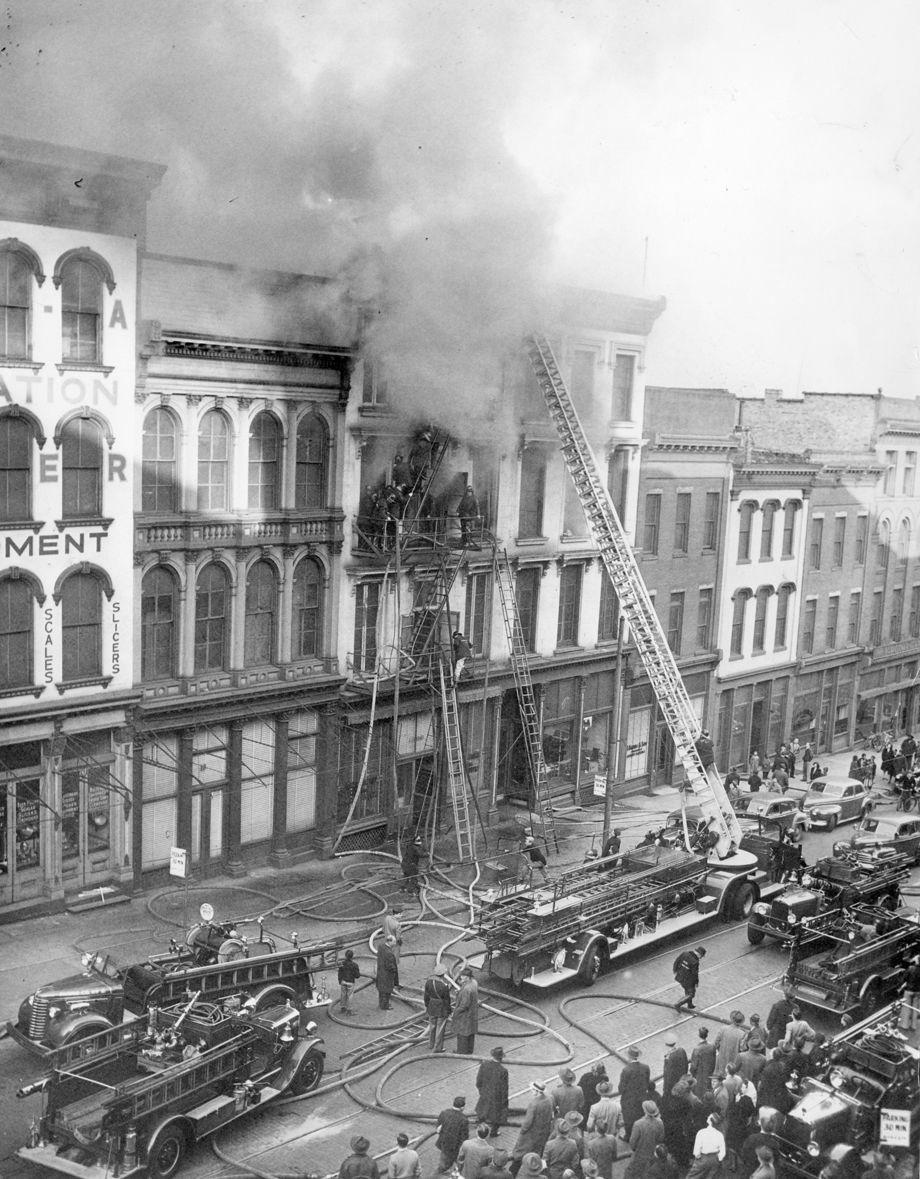 Cary St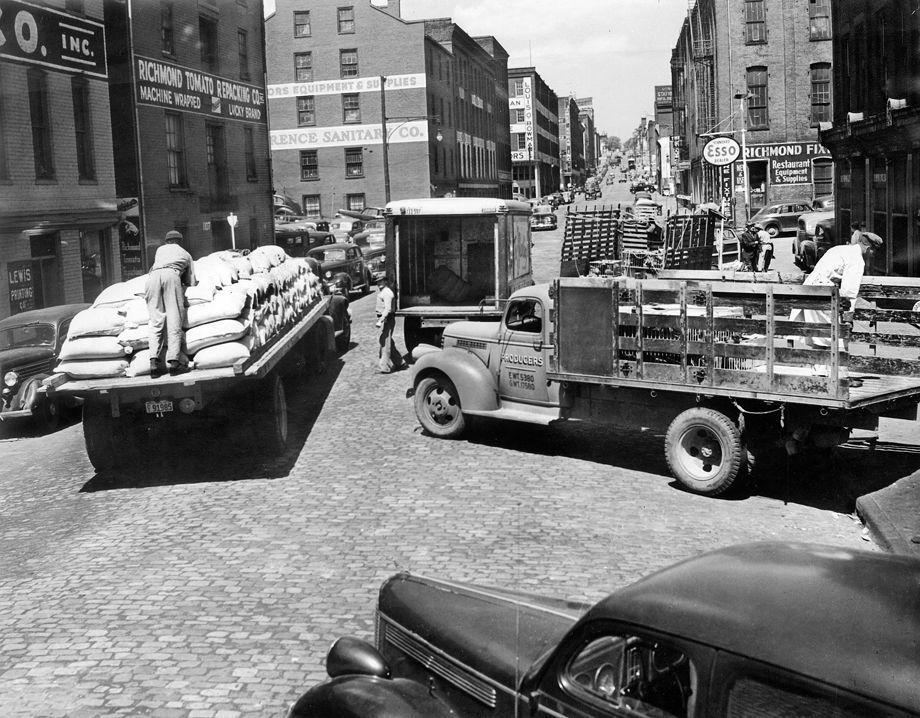 Paper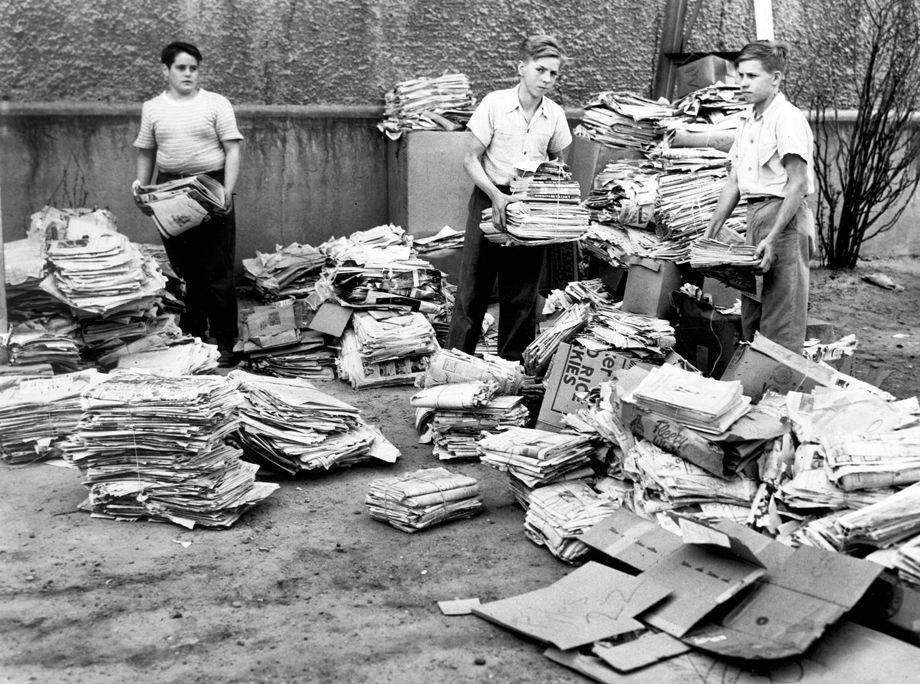 Powhatan Hill Playground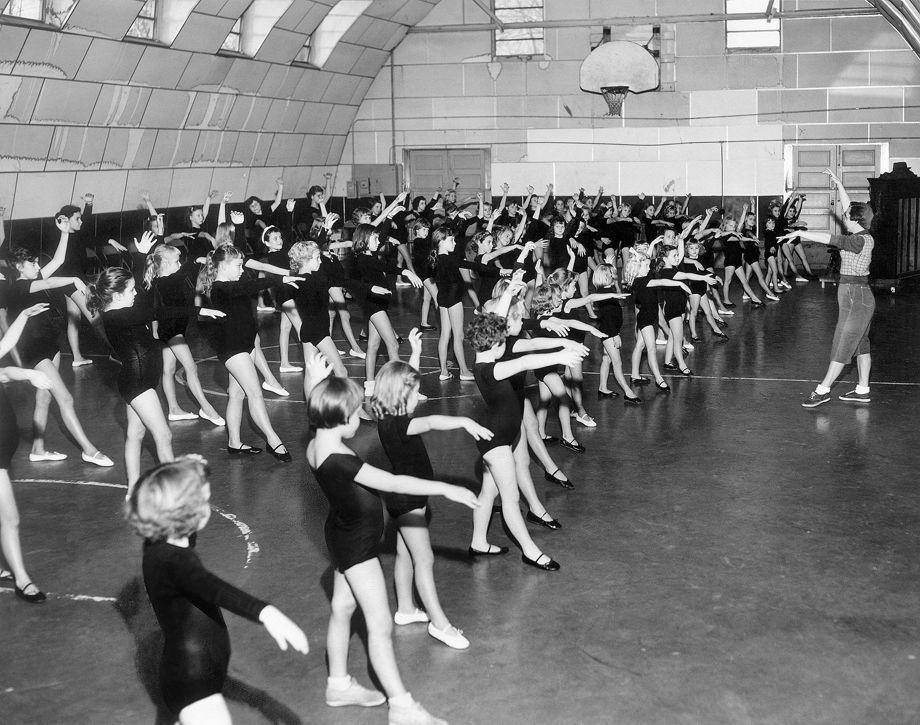 Street scene
race car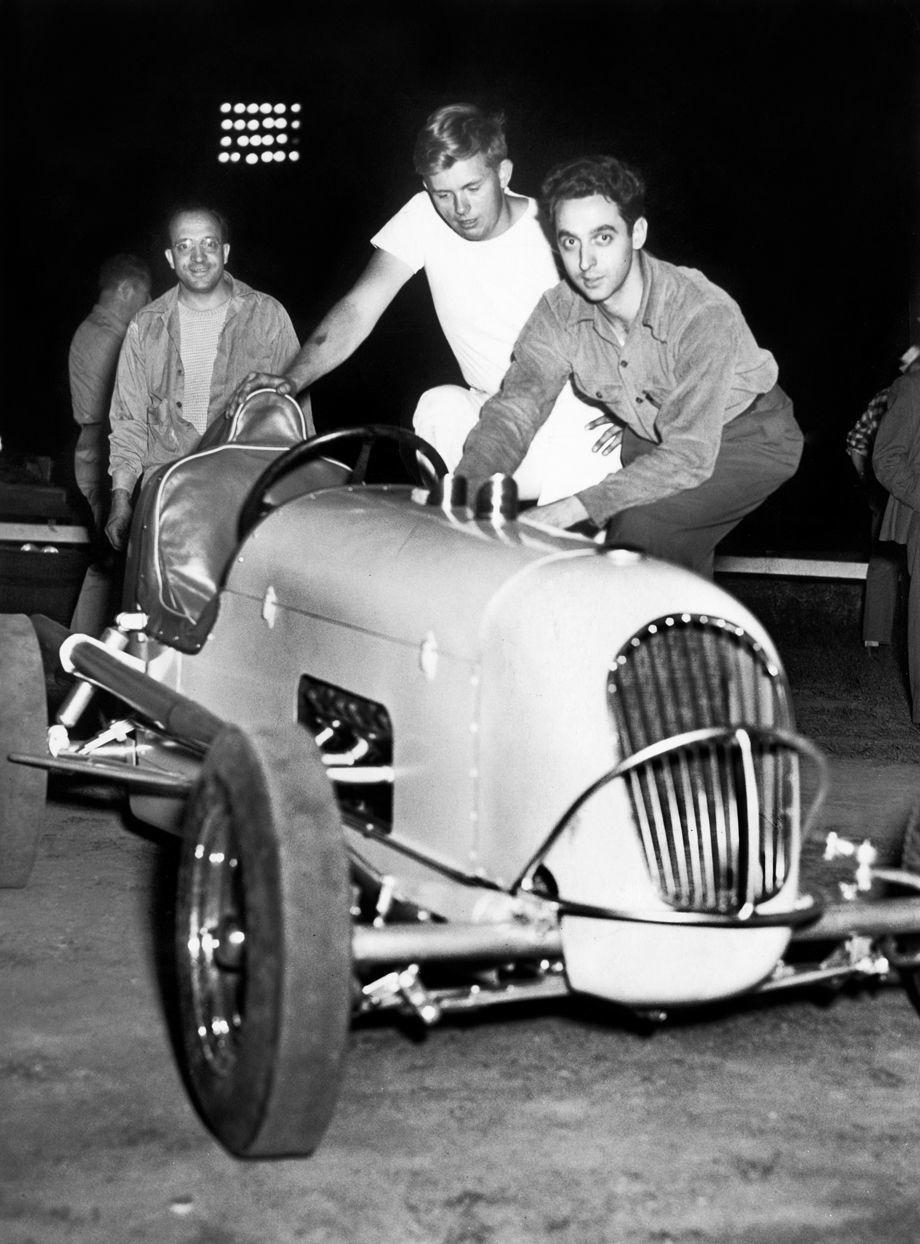 Doll hospital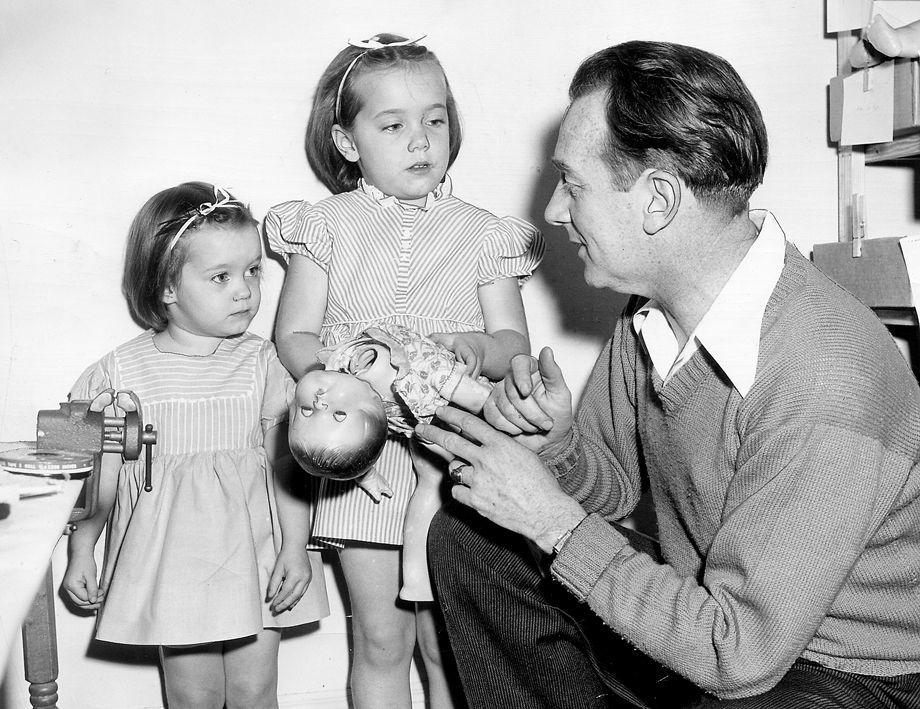 West Avenue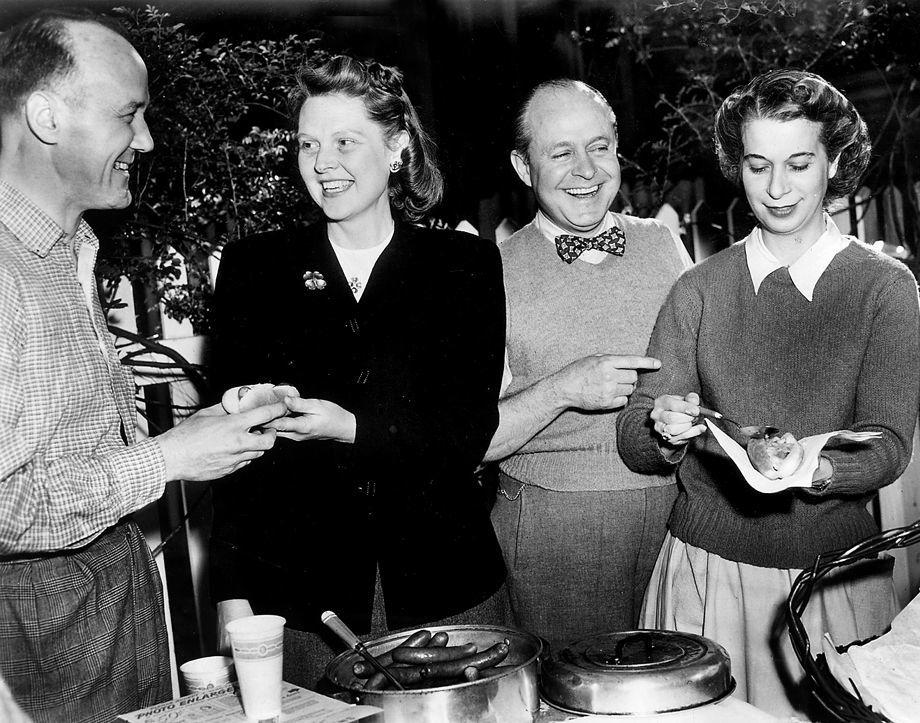 Broad St.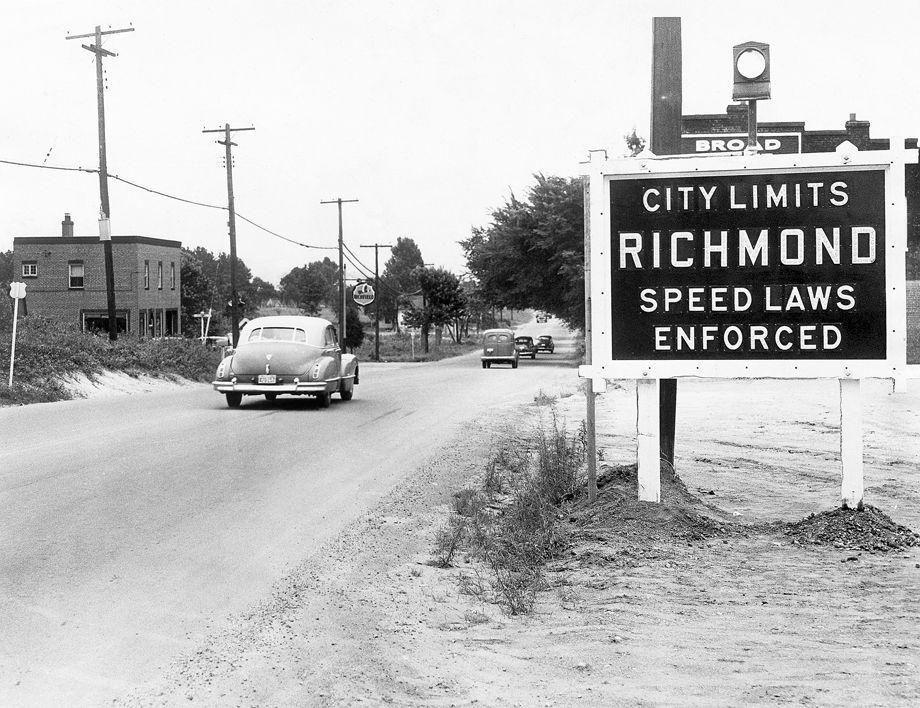 mill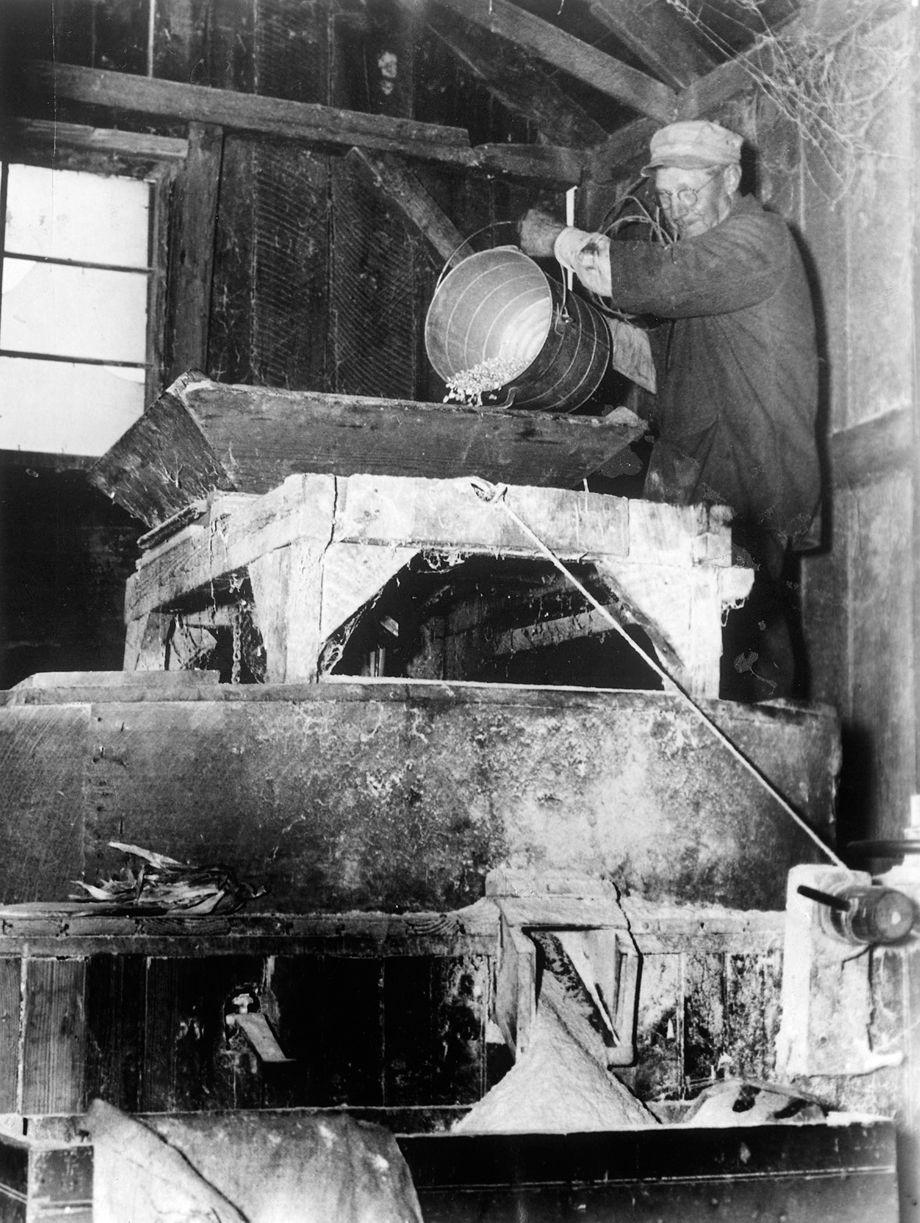 Main Street Station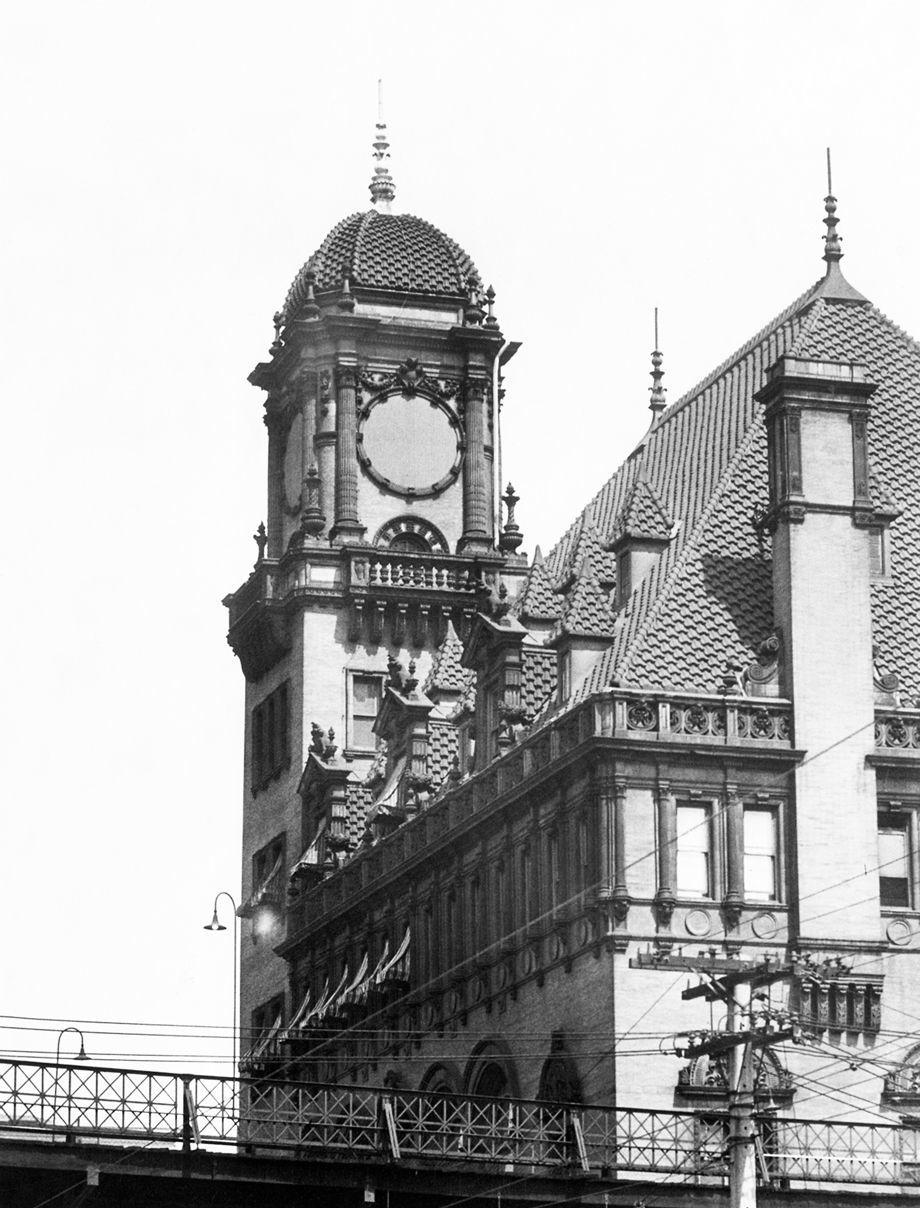 Churchill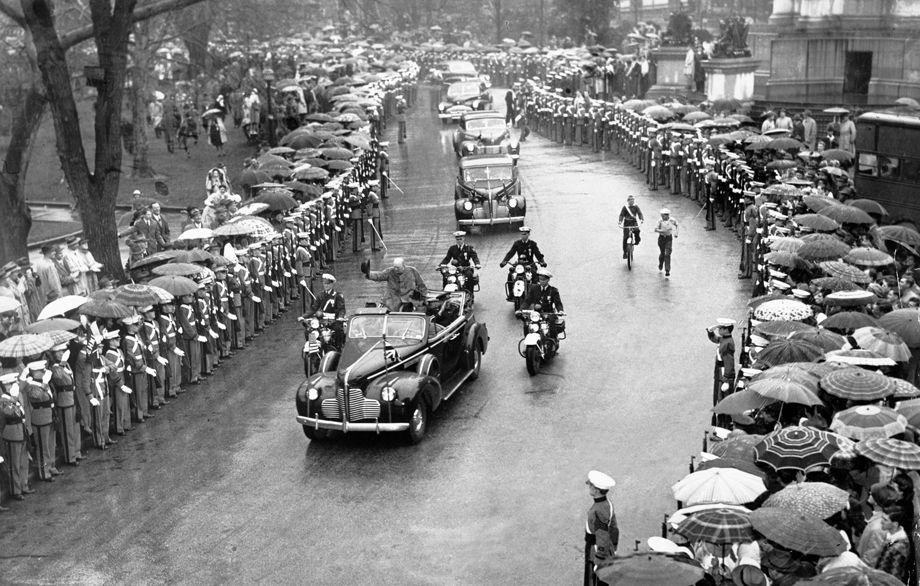 Draft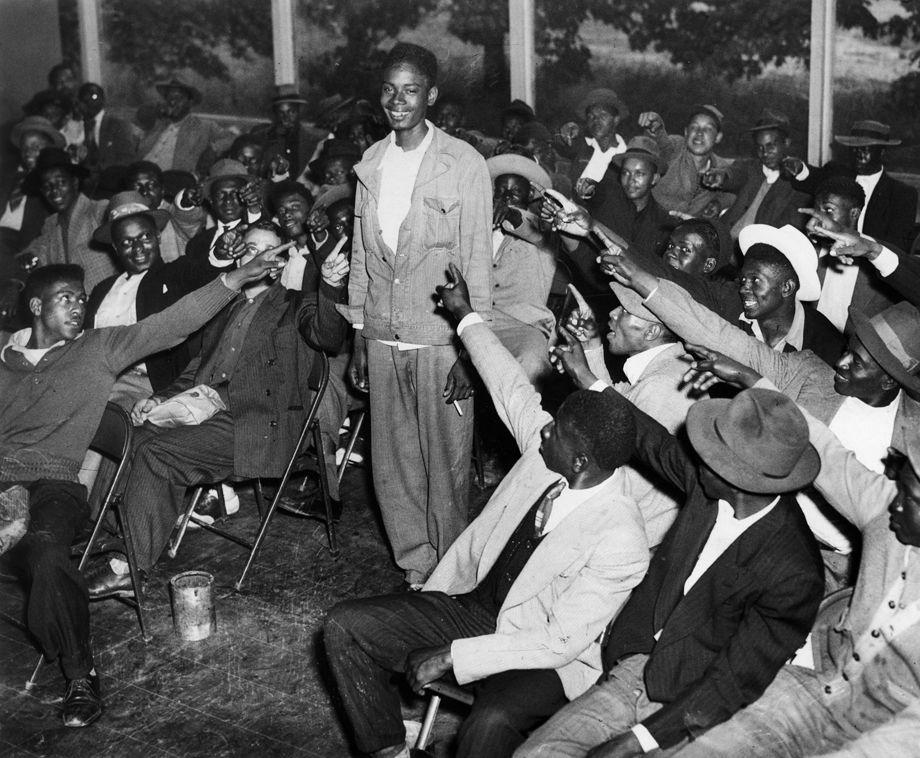 Air Scouts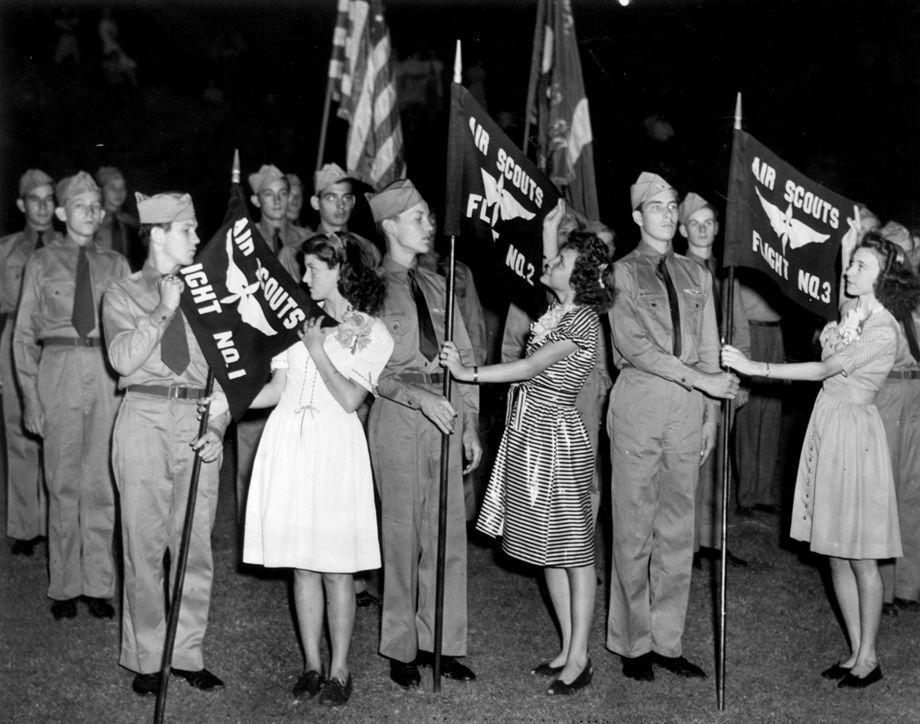 Maggie Walker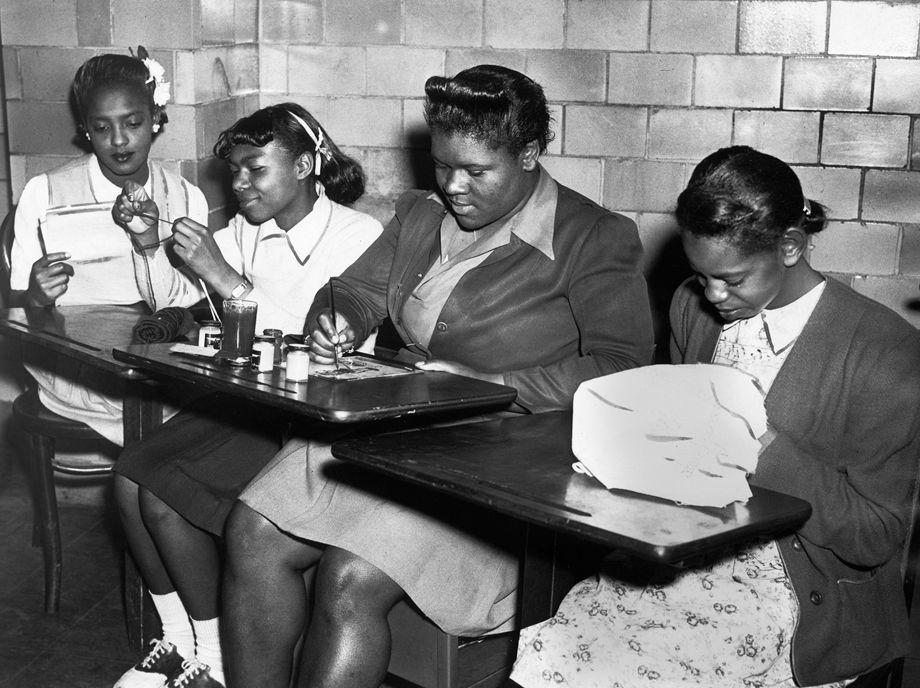 pinball machines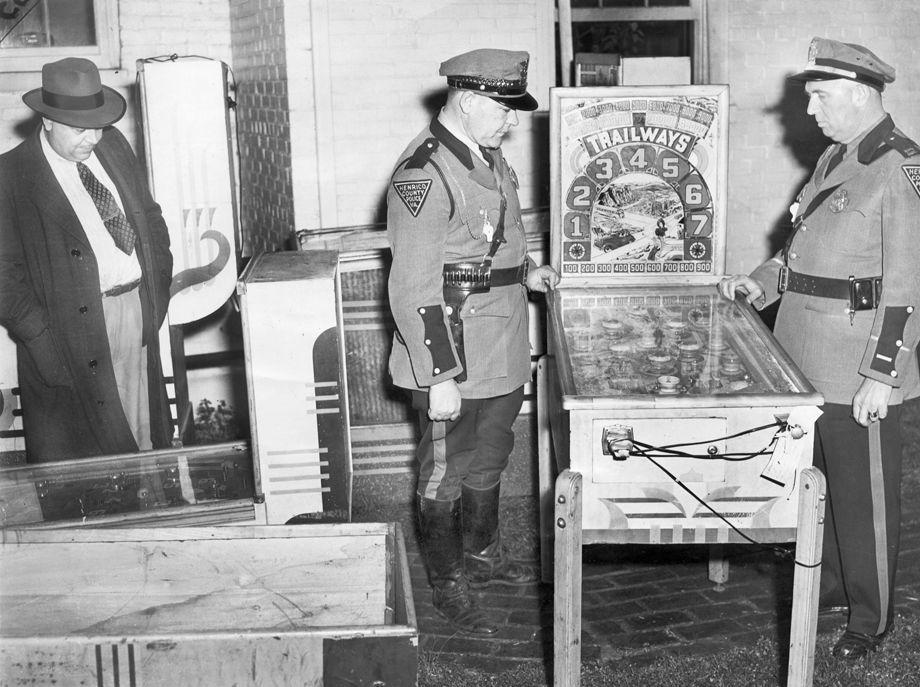 1945 Allied Victory Day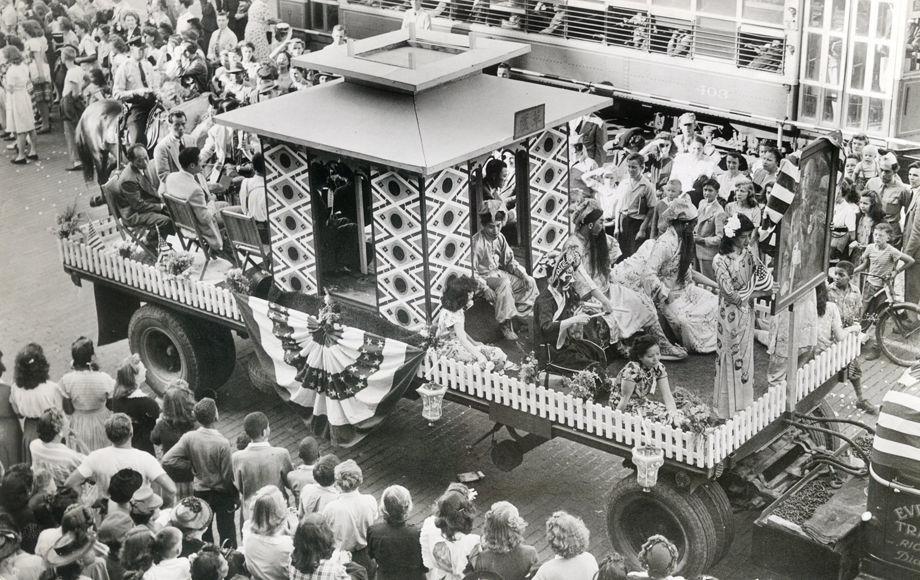 American Red Cross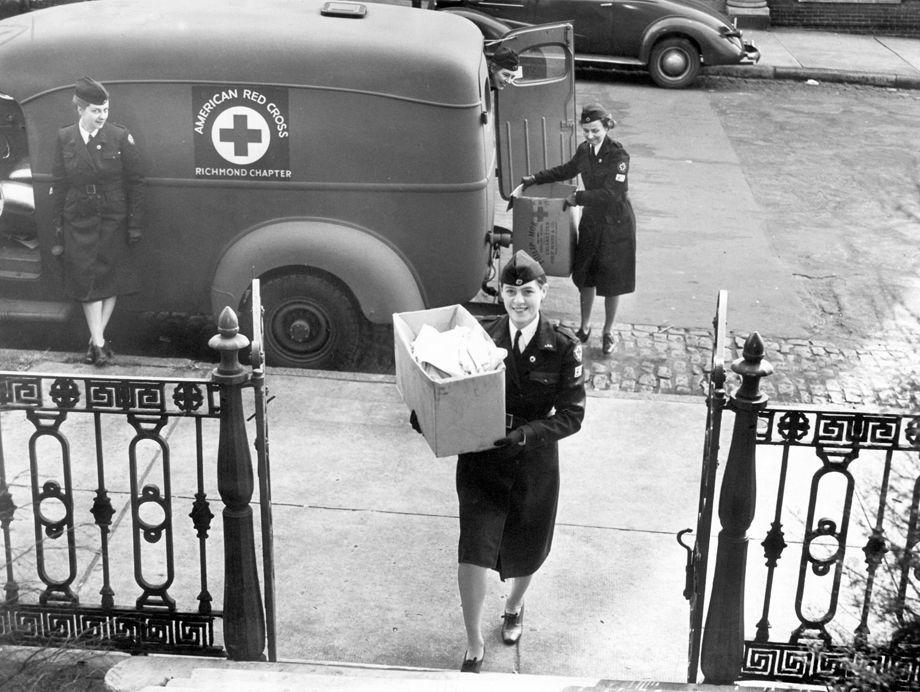 American Red Cross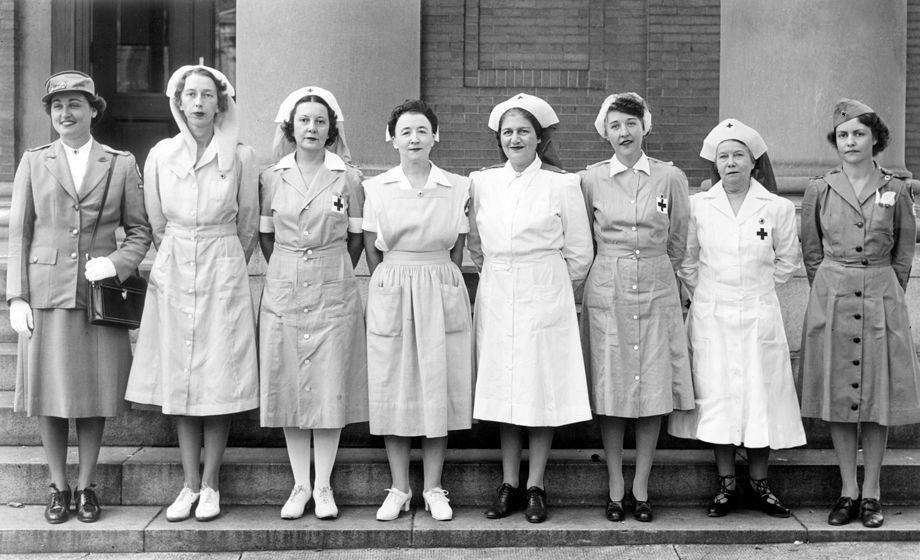 Armistice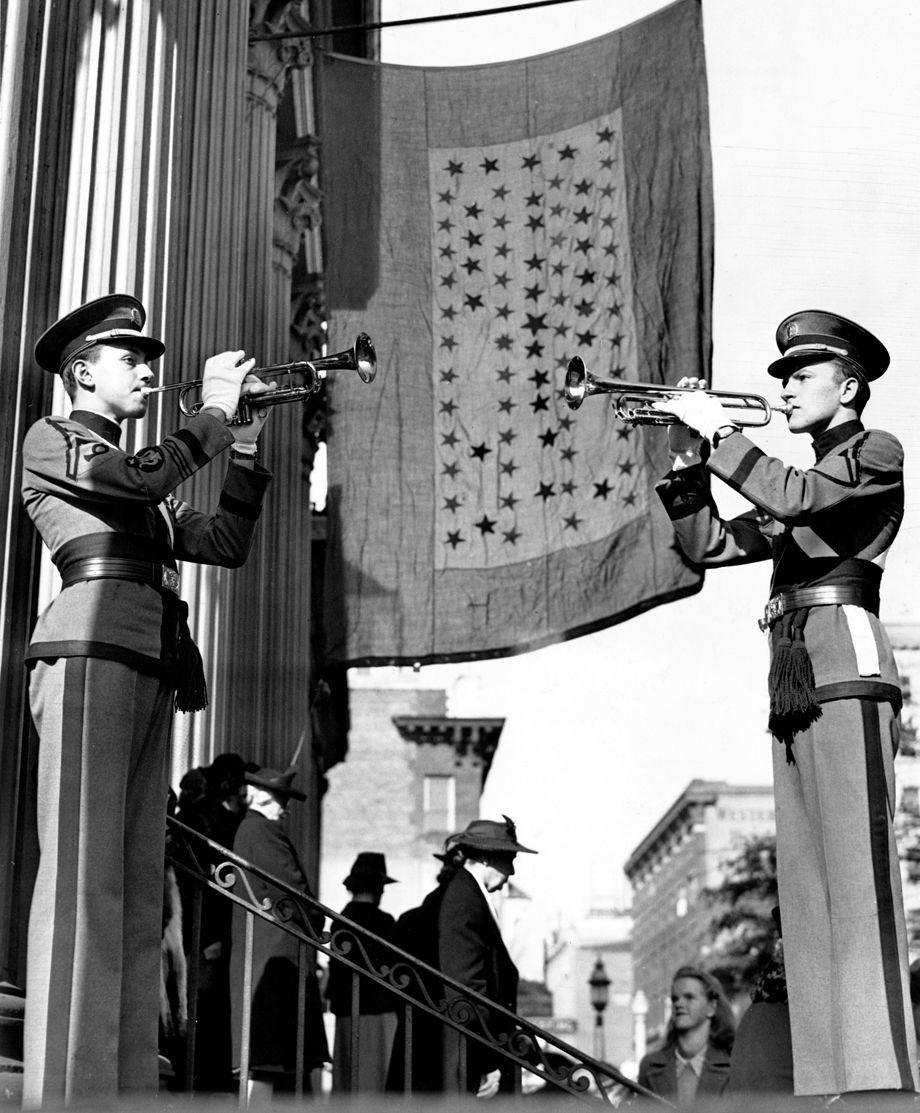 Belgian Friendship Building and Bell Tower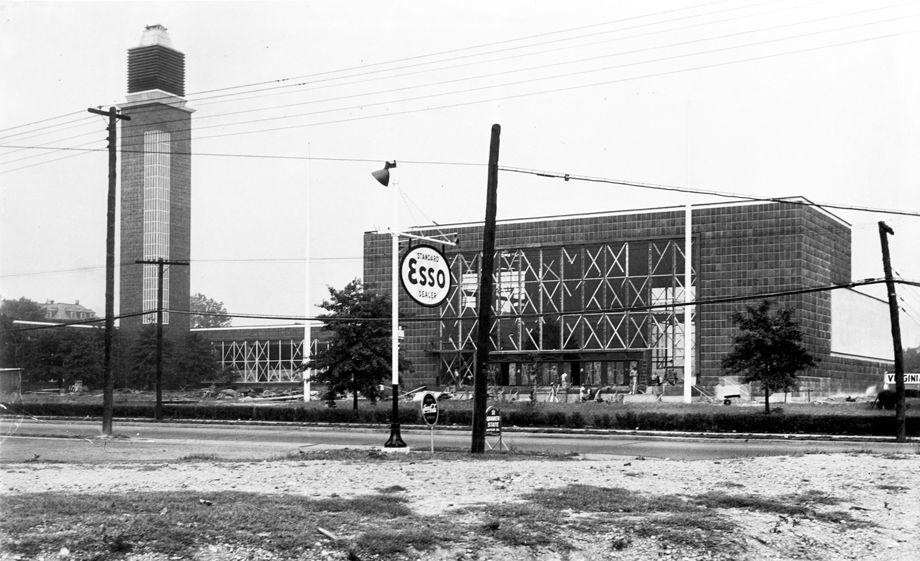 Blackout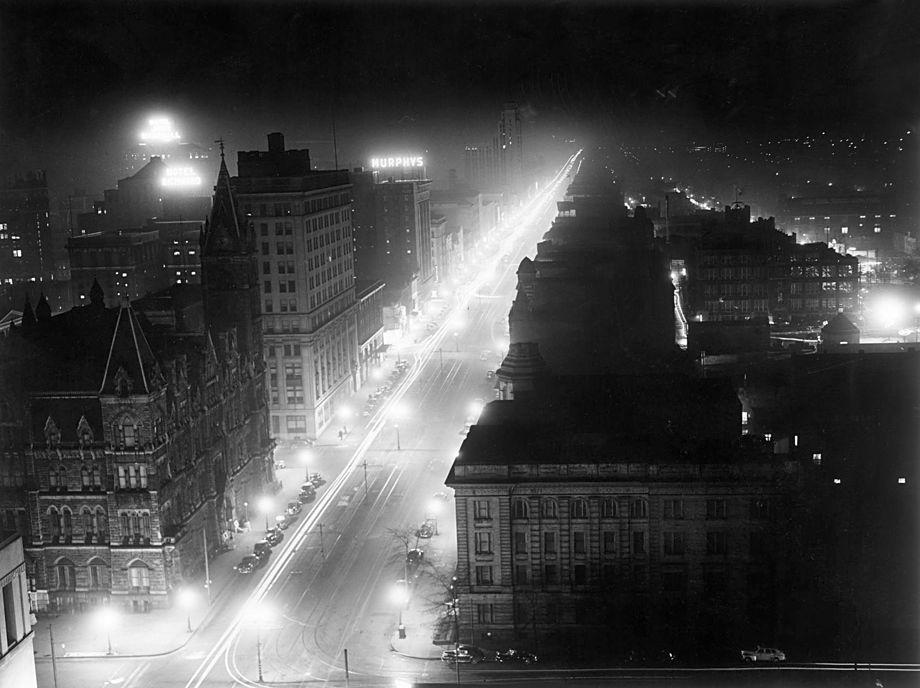 Bojangles
Braille cookbook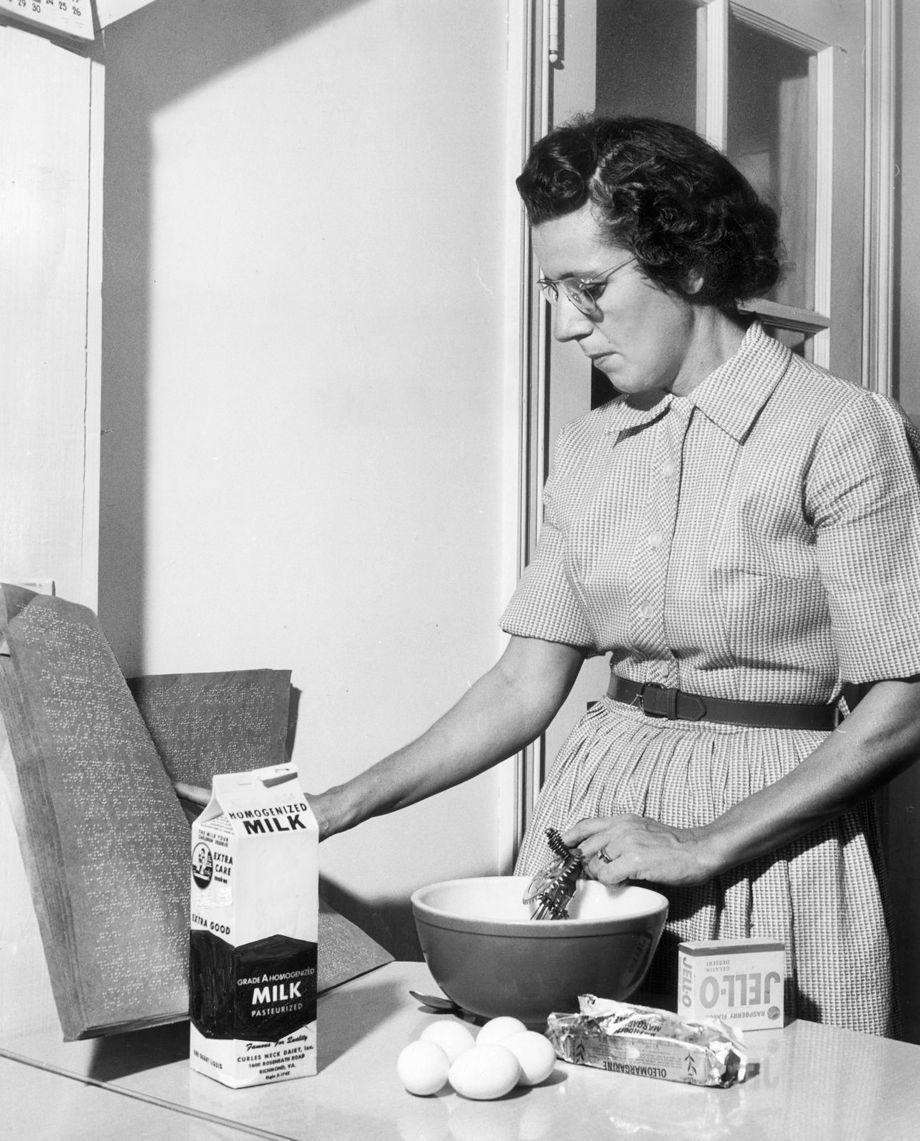 Broad Street Station
Bryan Park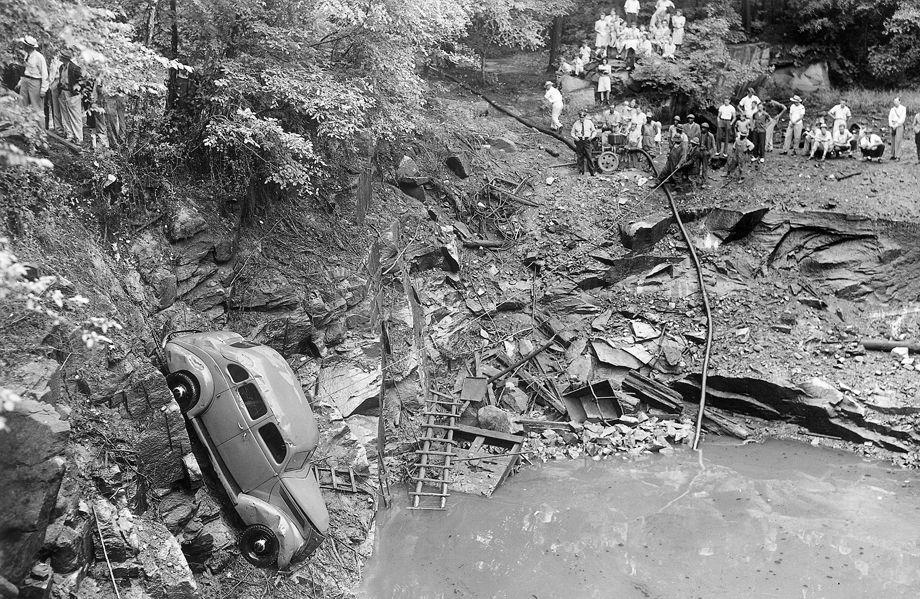 Carter Sisters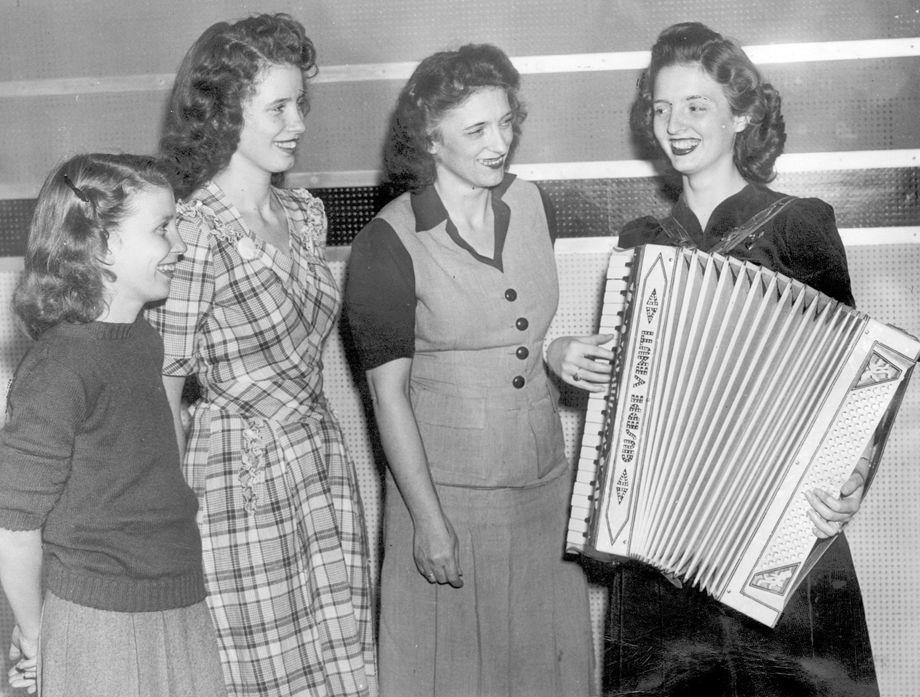 Cigarettes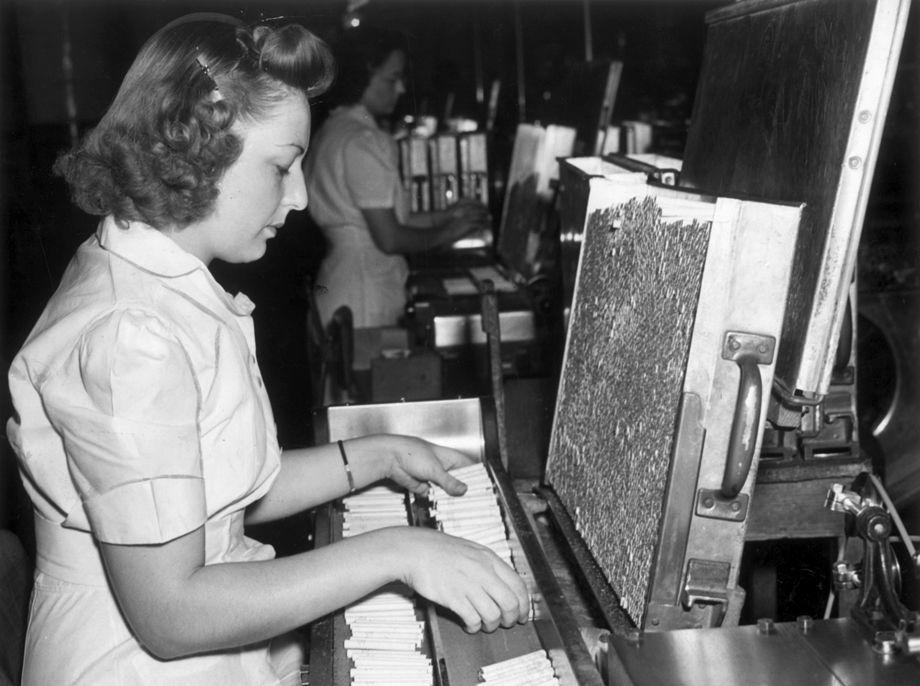 City Stadium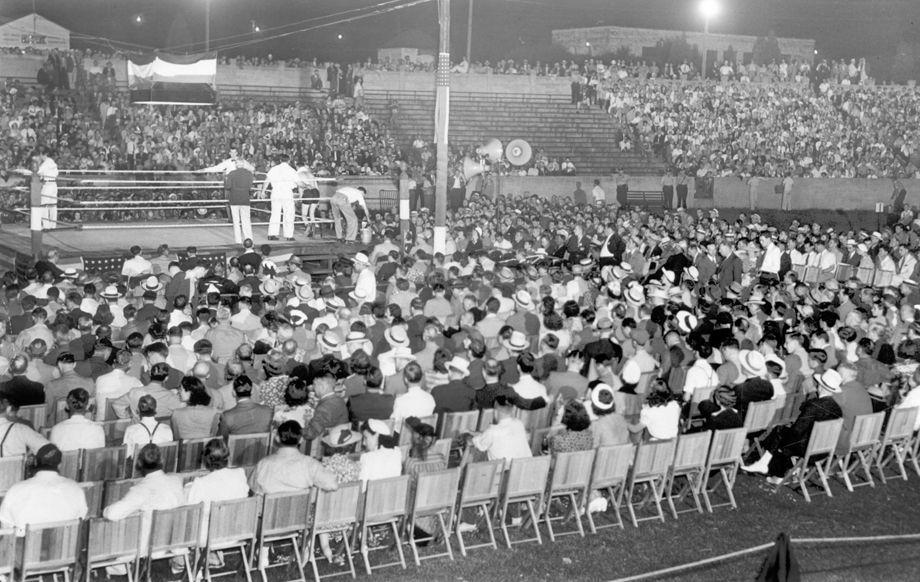 Confederate Soldiers Home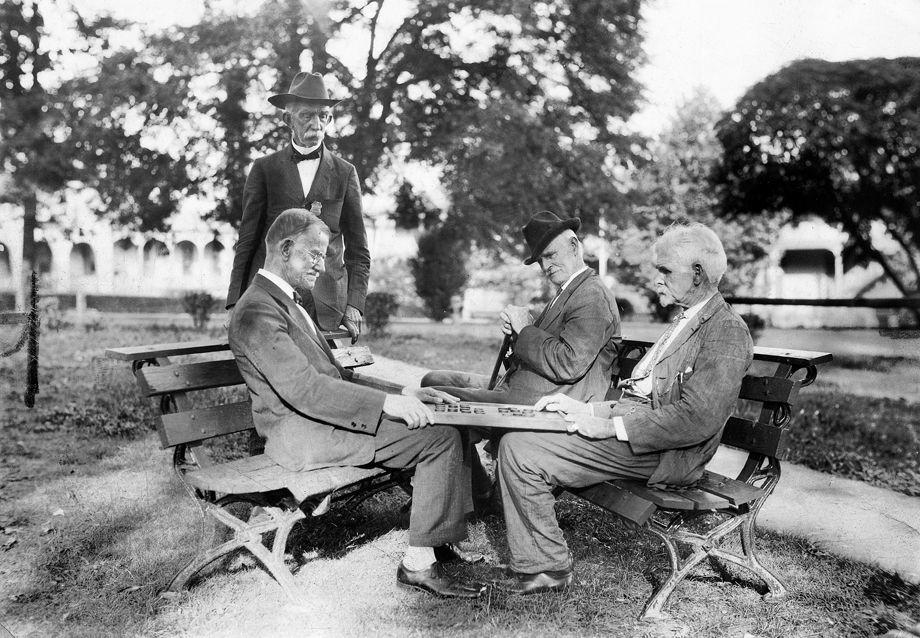 Defense Special No. 1 train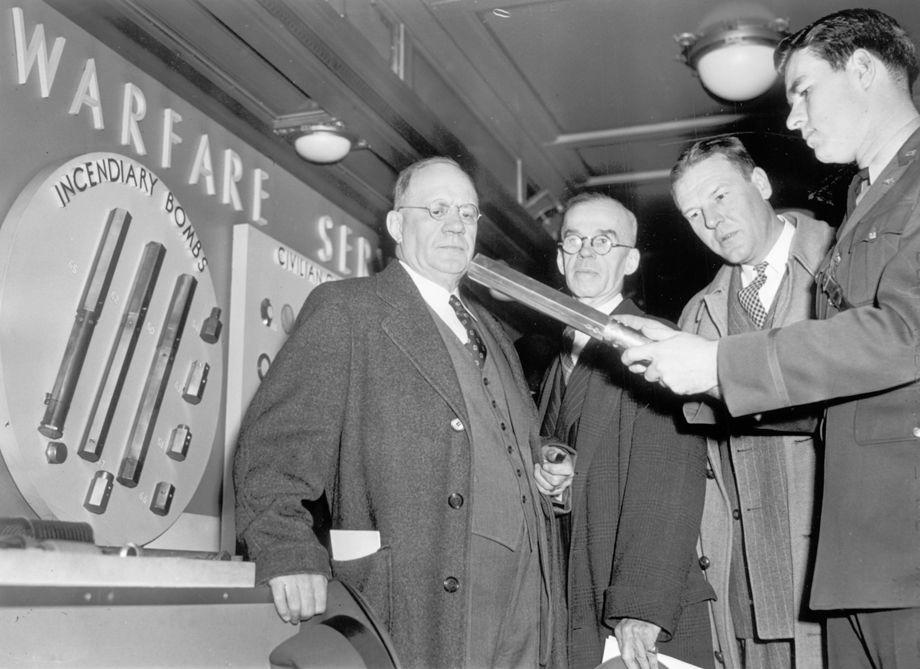 Draft
Elba School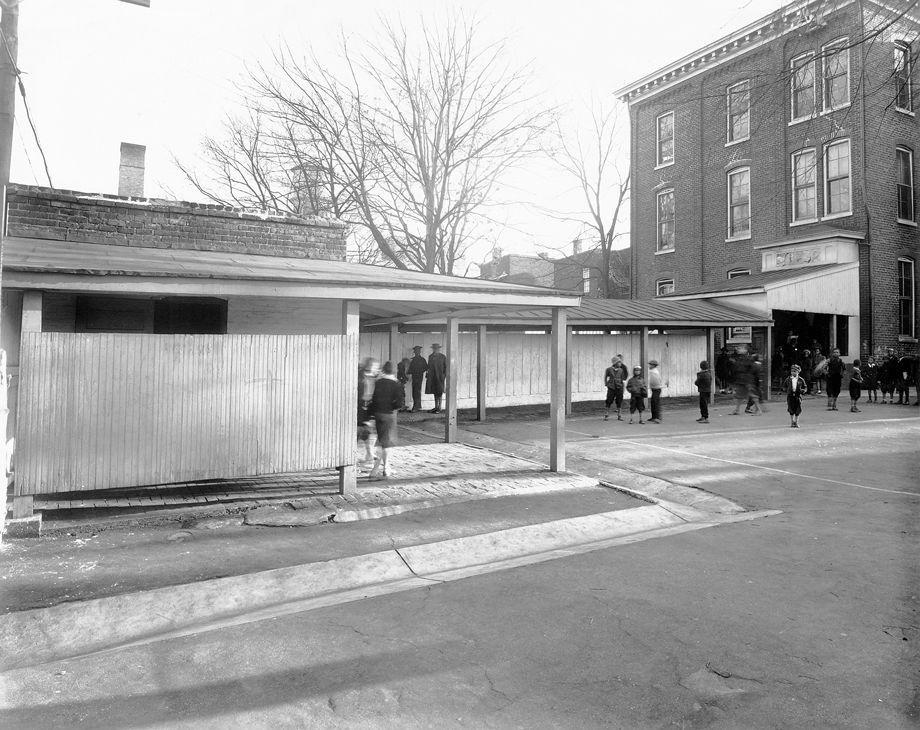 Executive Mansion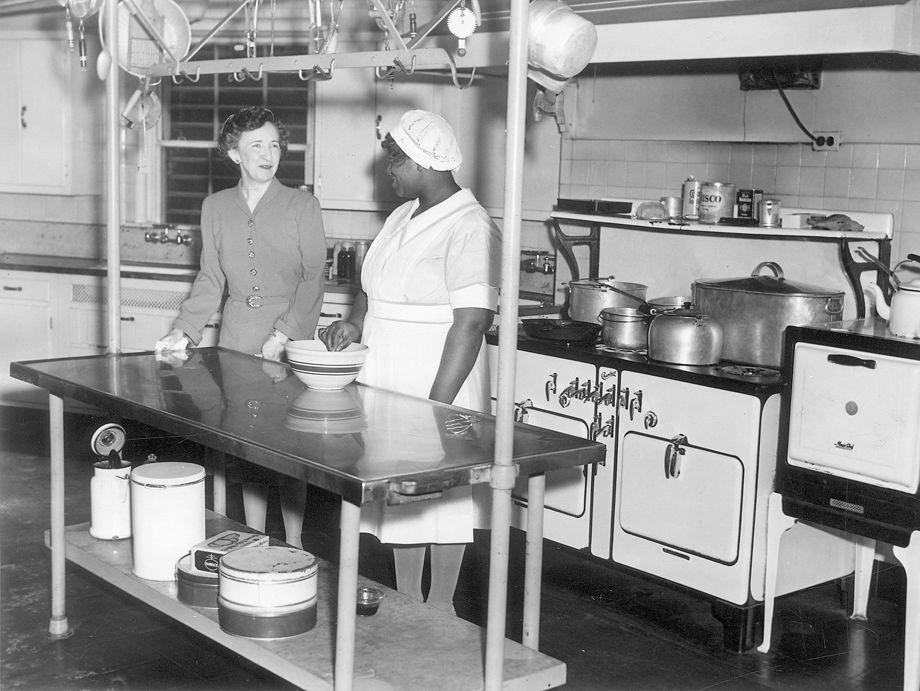 Fire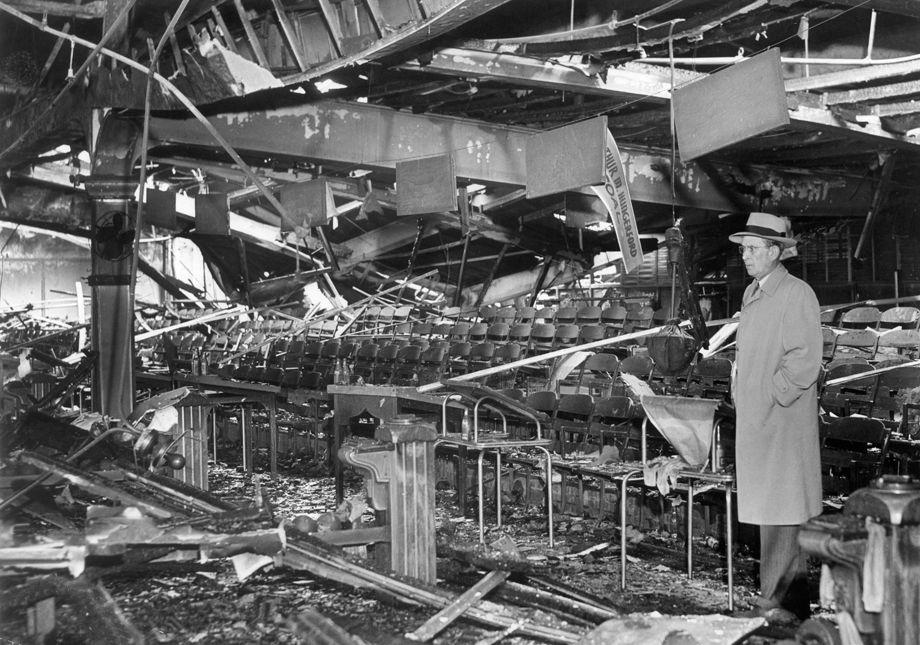 Gasless parade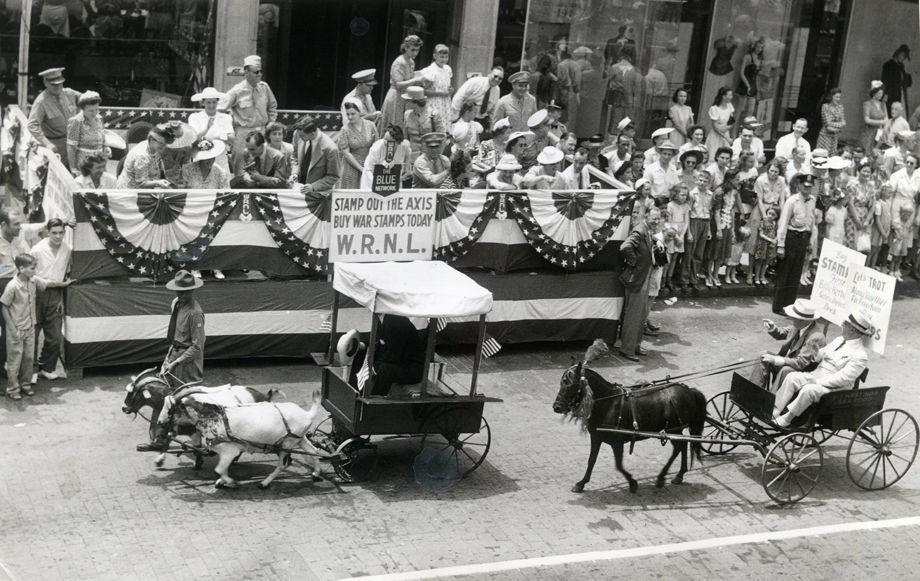 Grace Arents School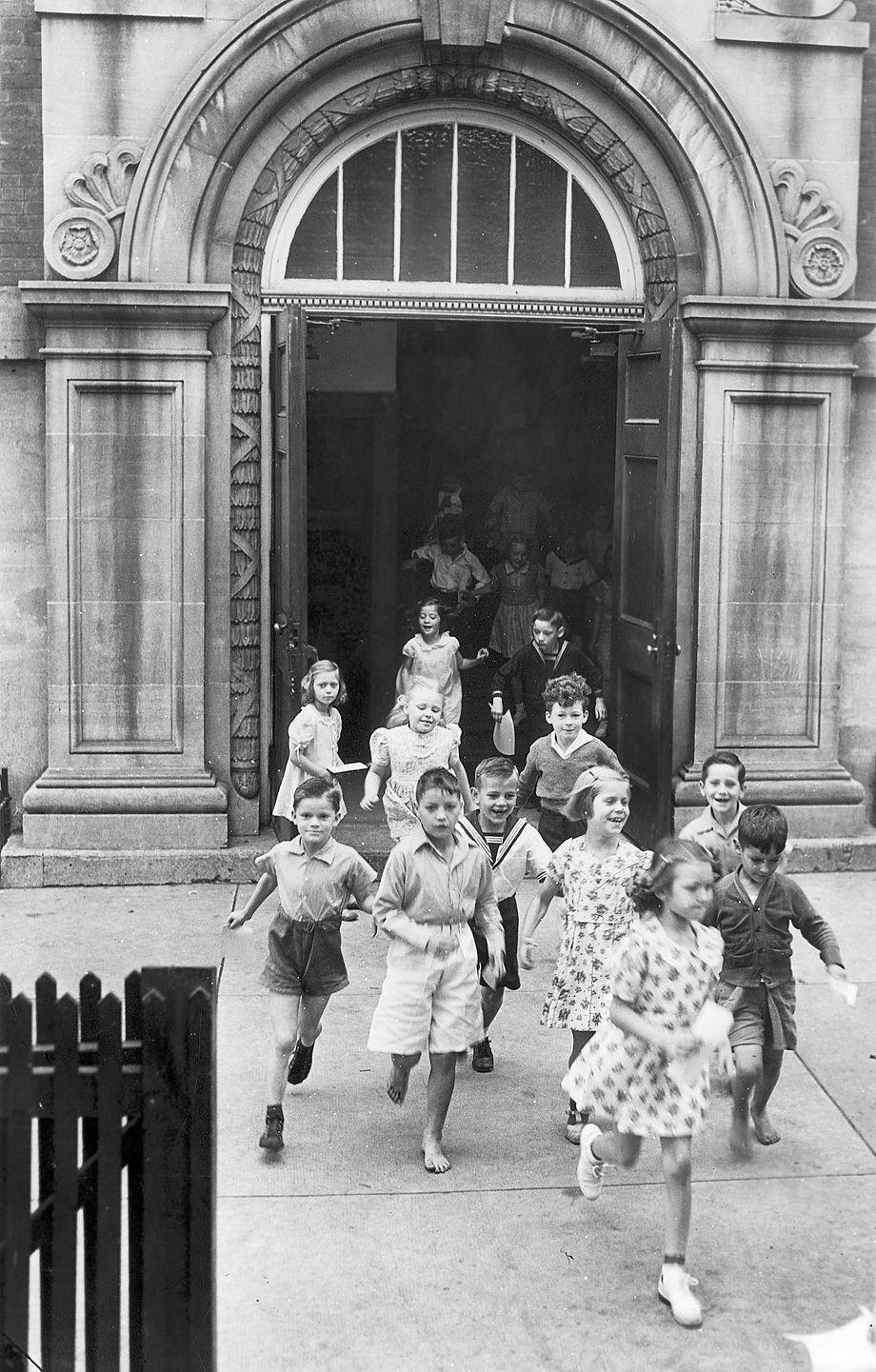 Grace St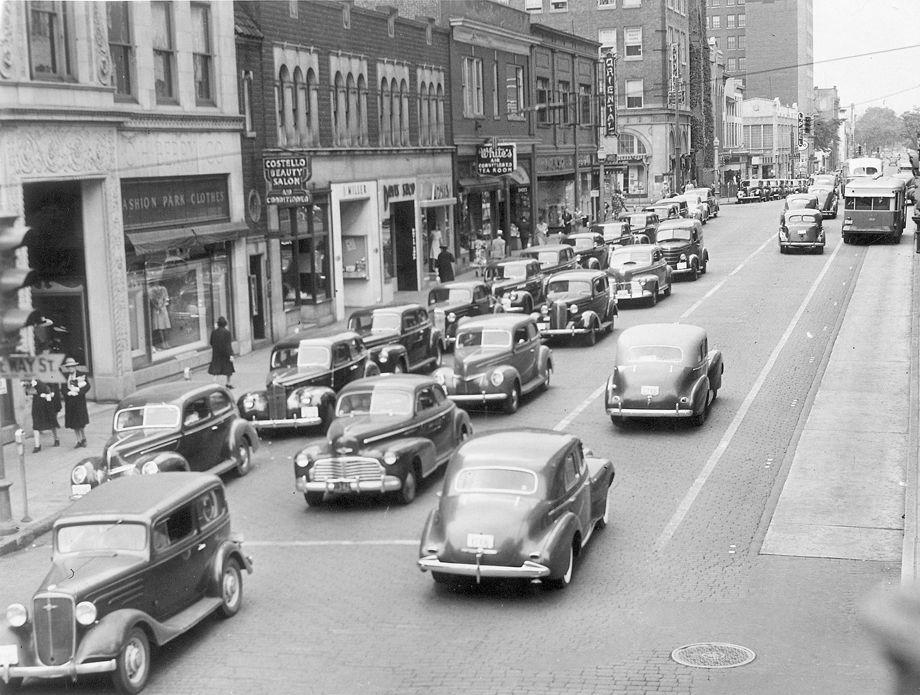 Grace Street pollution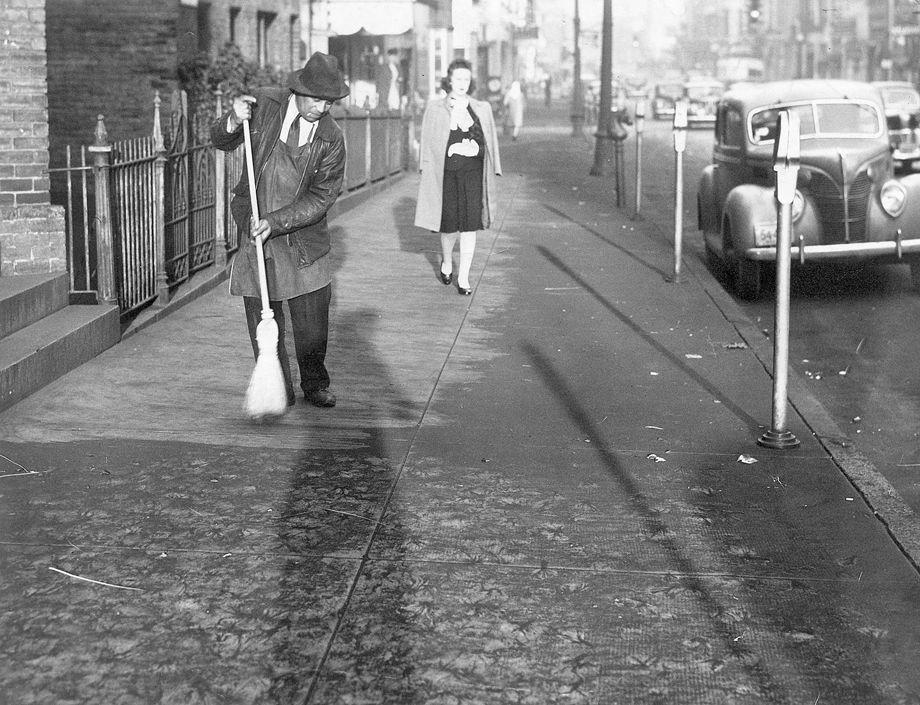 Henrico Red Cross Motor Corps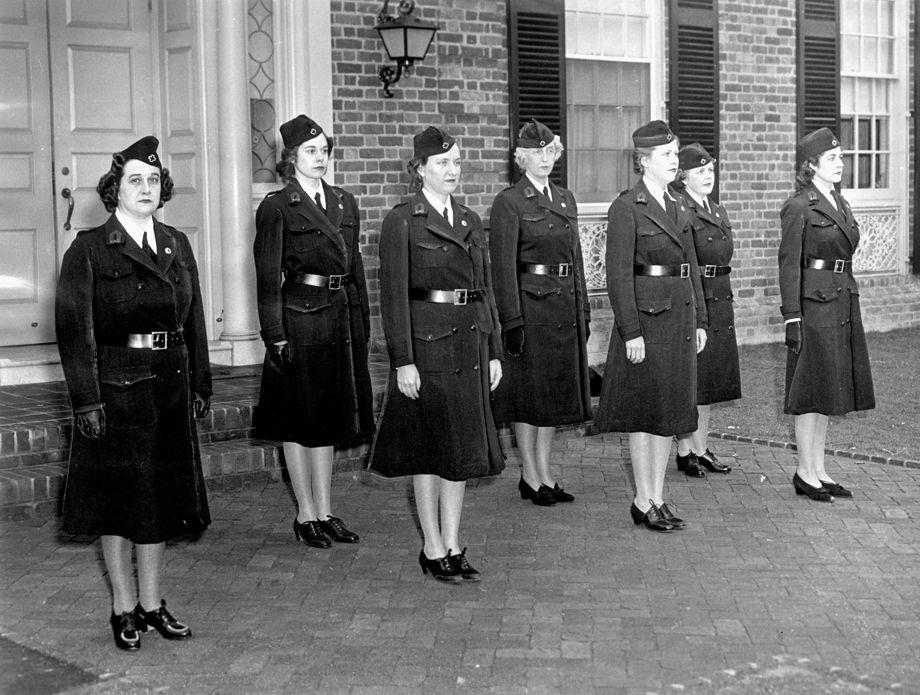 Highland Springs Volunteer Fire Department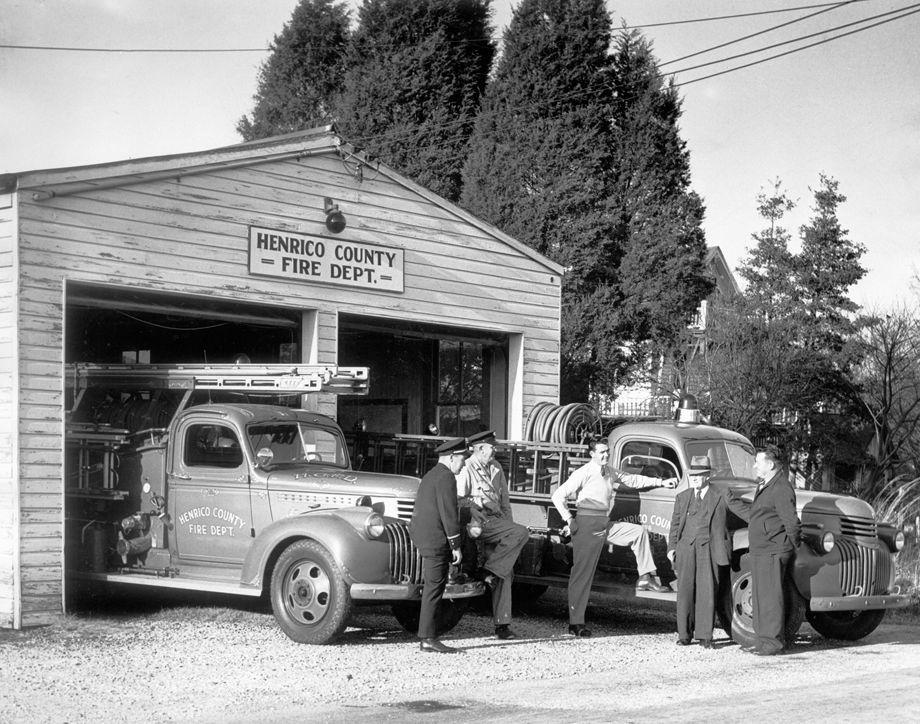 Holden Rhodes House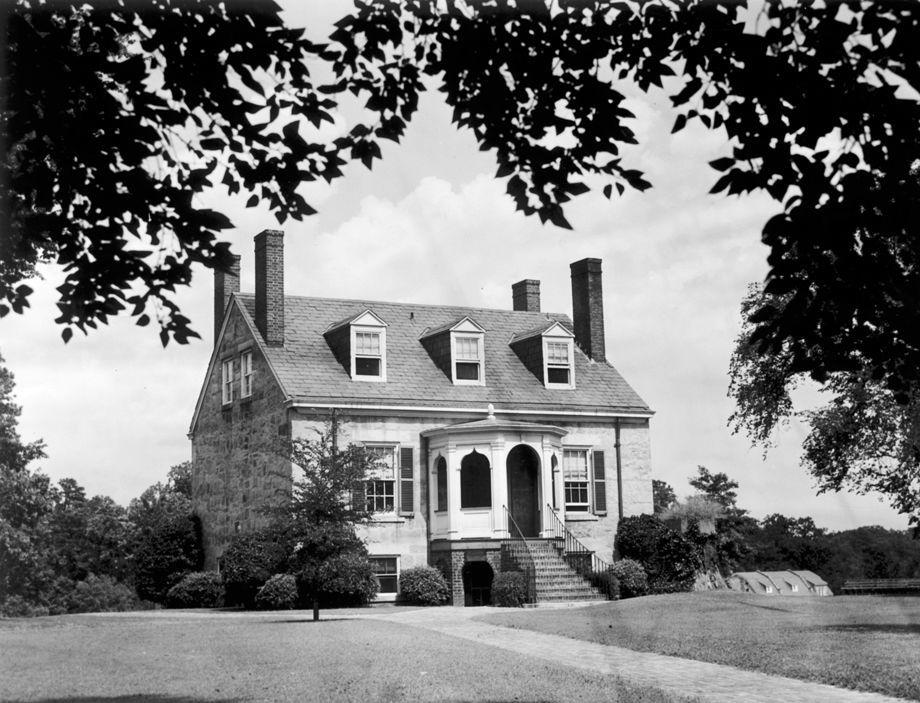 Ice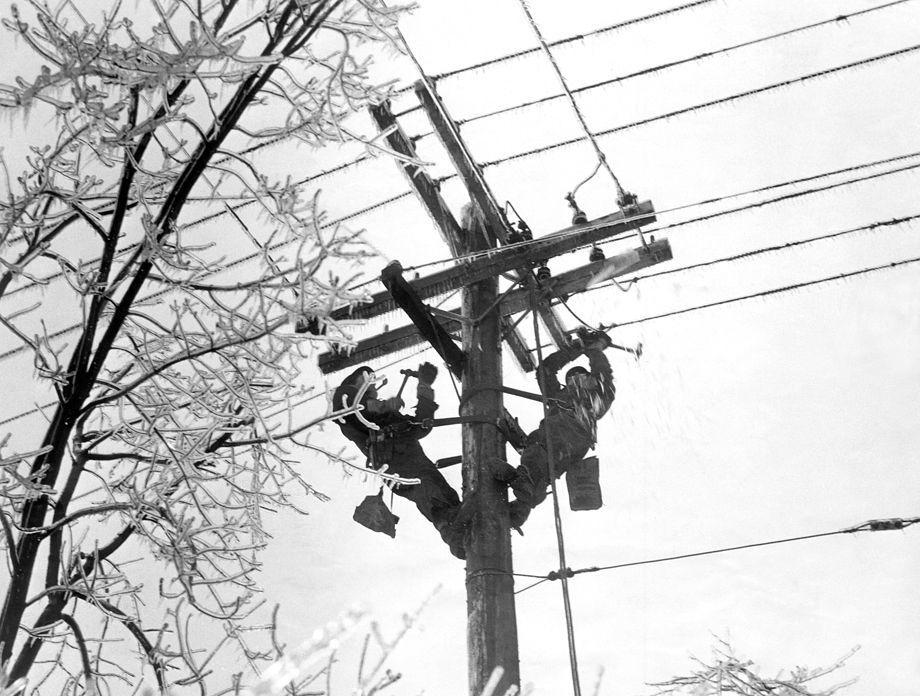 James River flood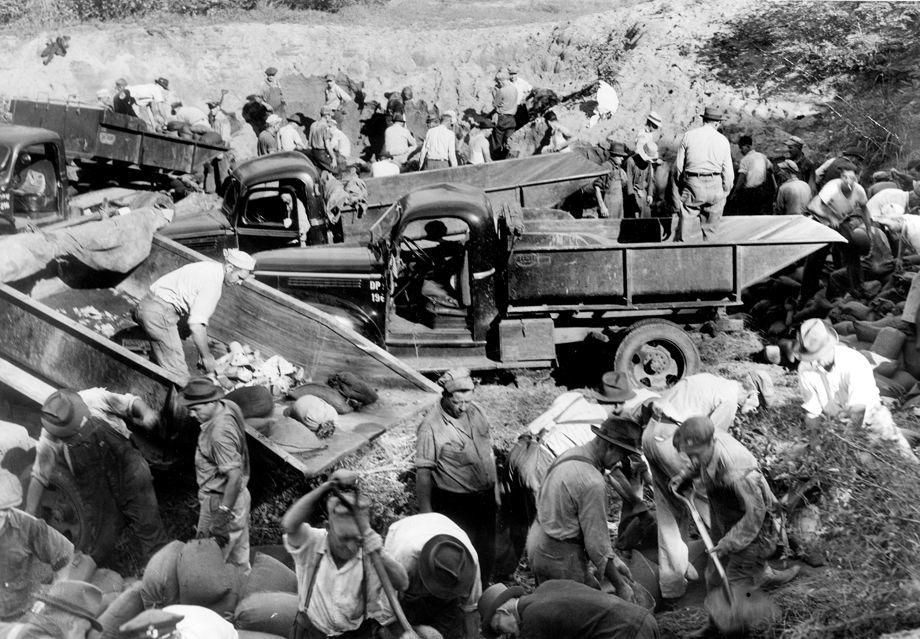 Magnet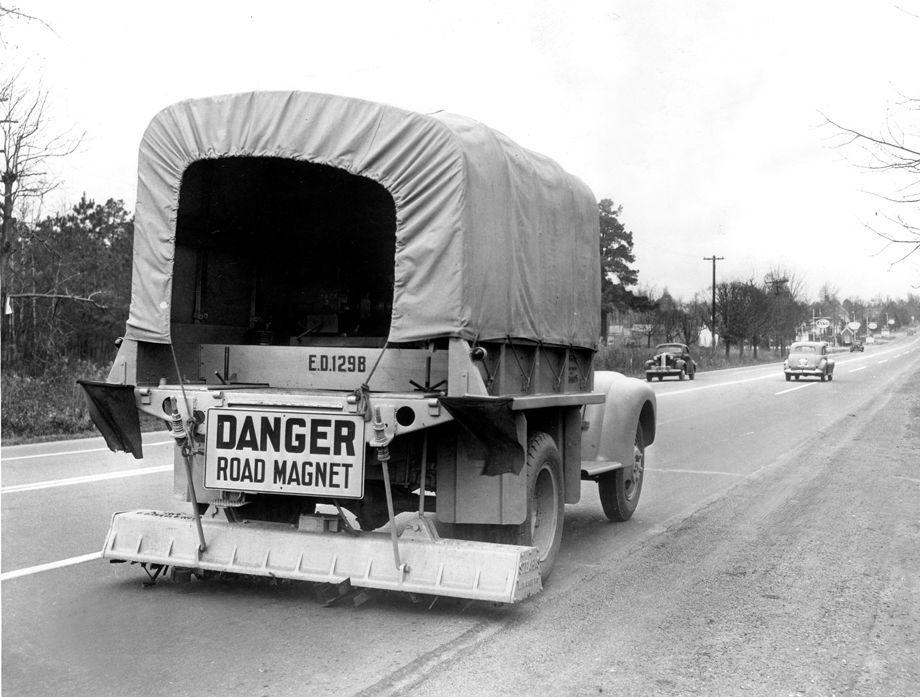 mailboxes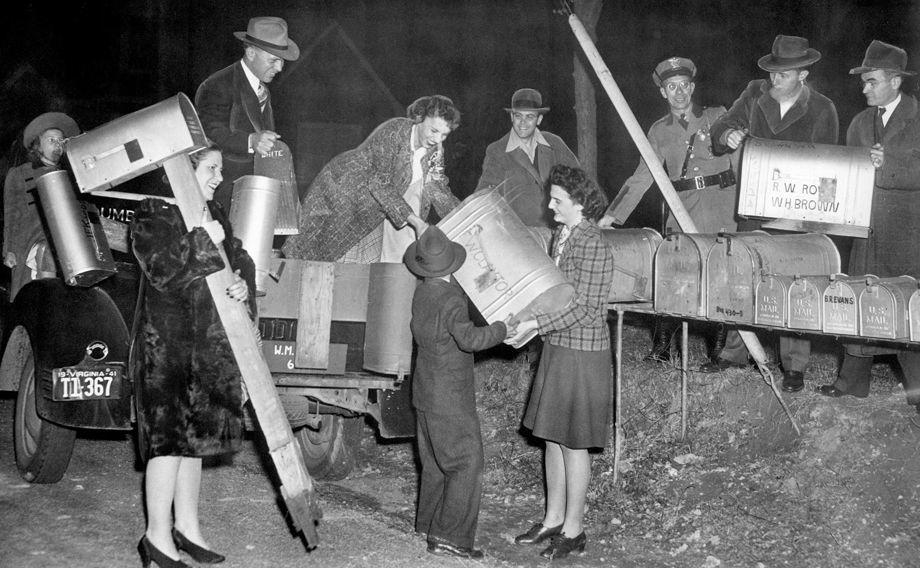 Main St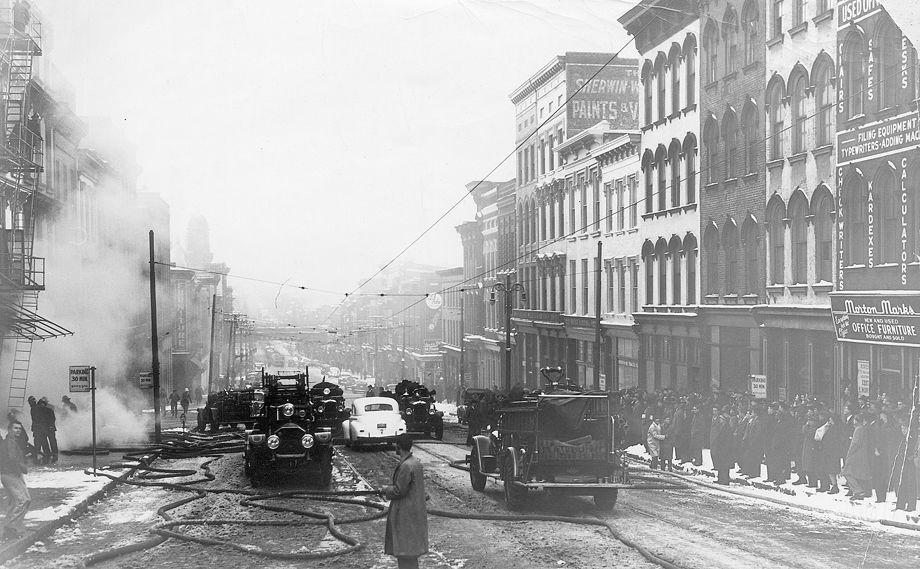 Mayo Bridge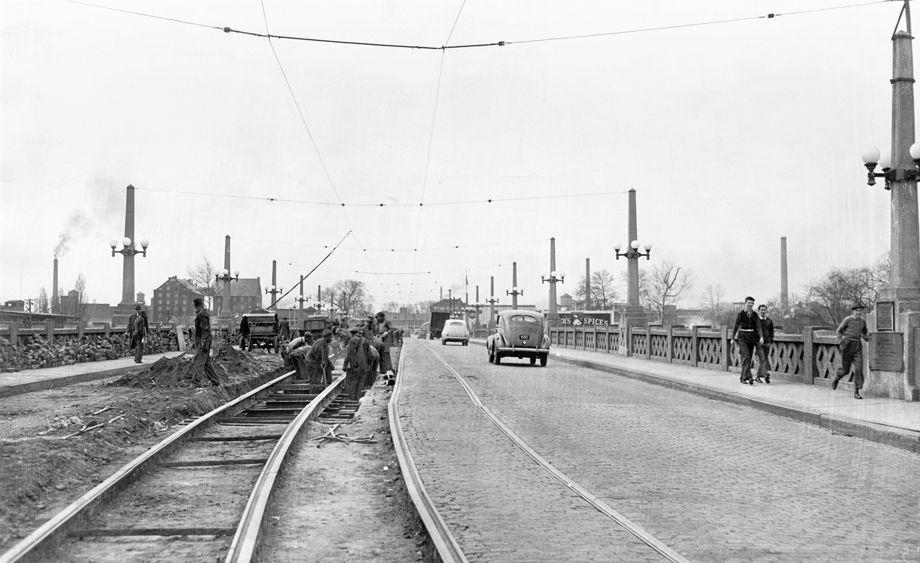 Medical College of Virginia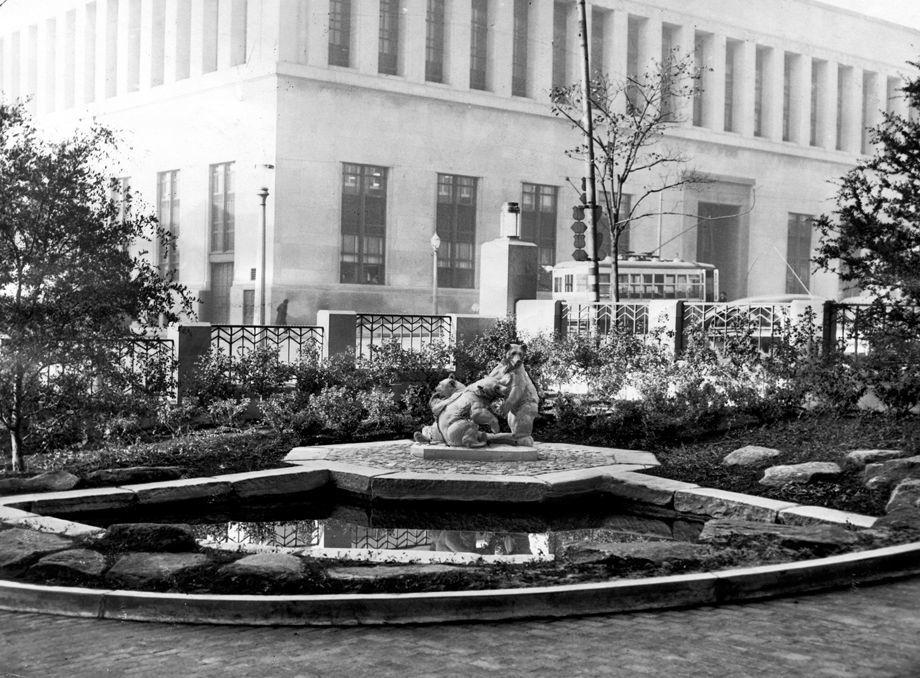 Melons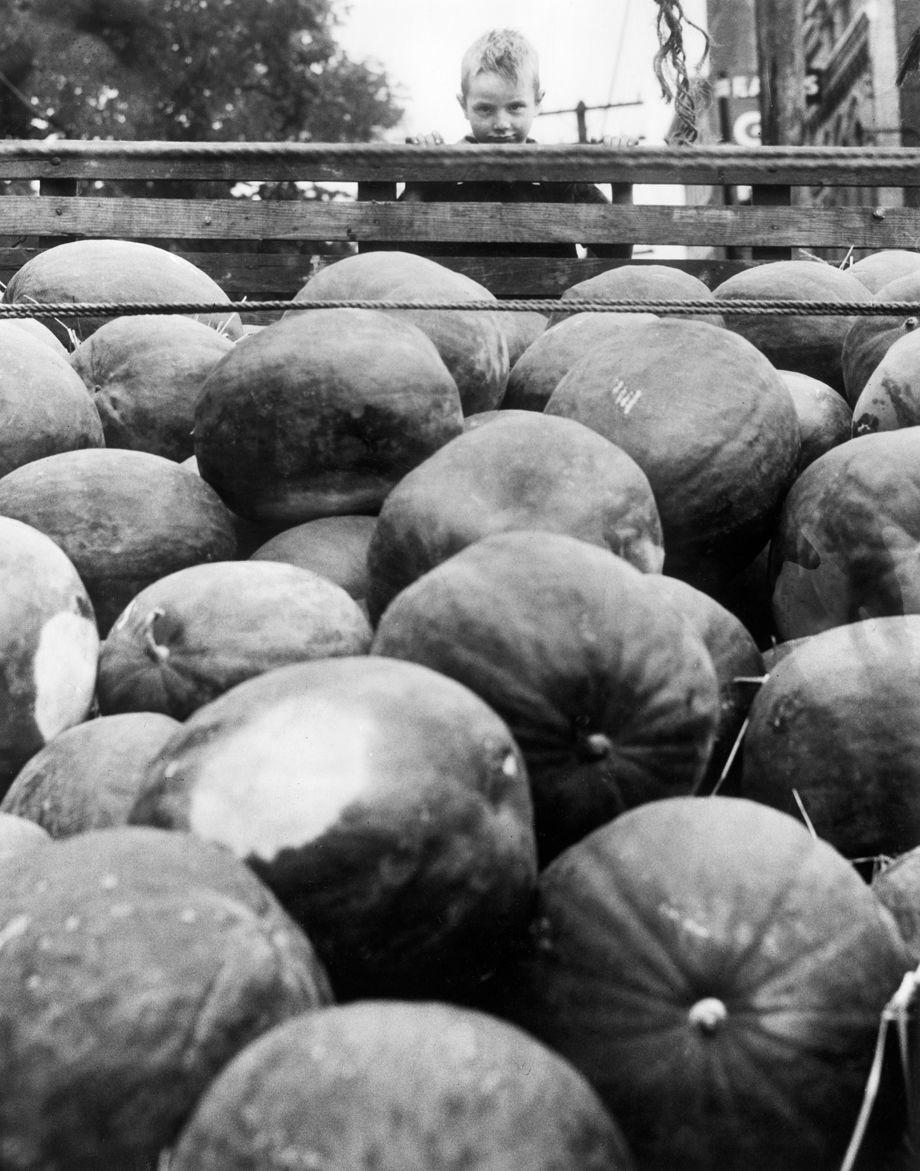 Military parade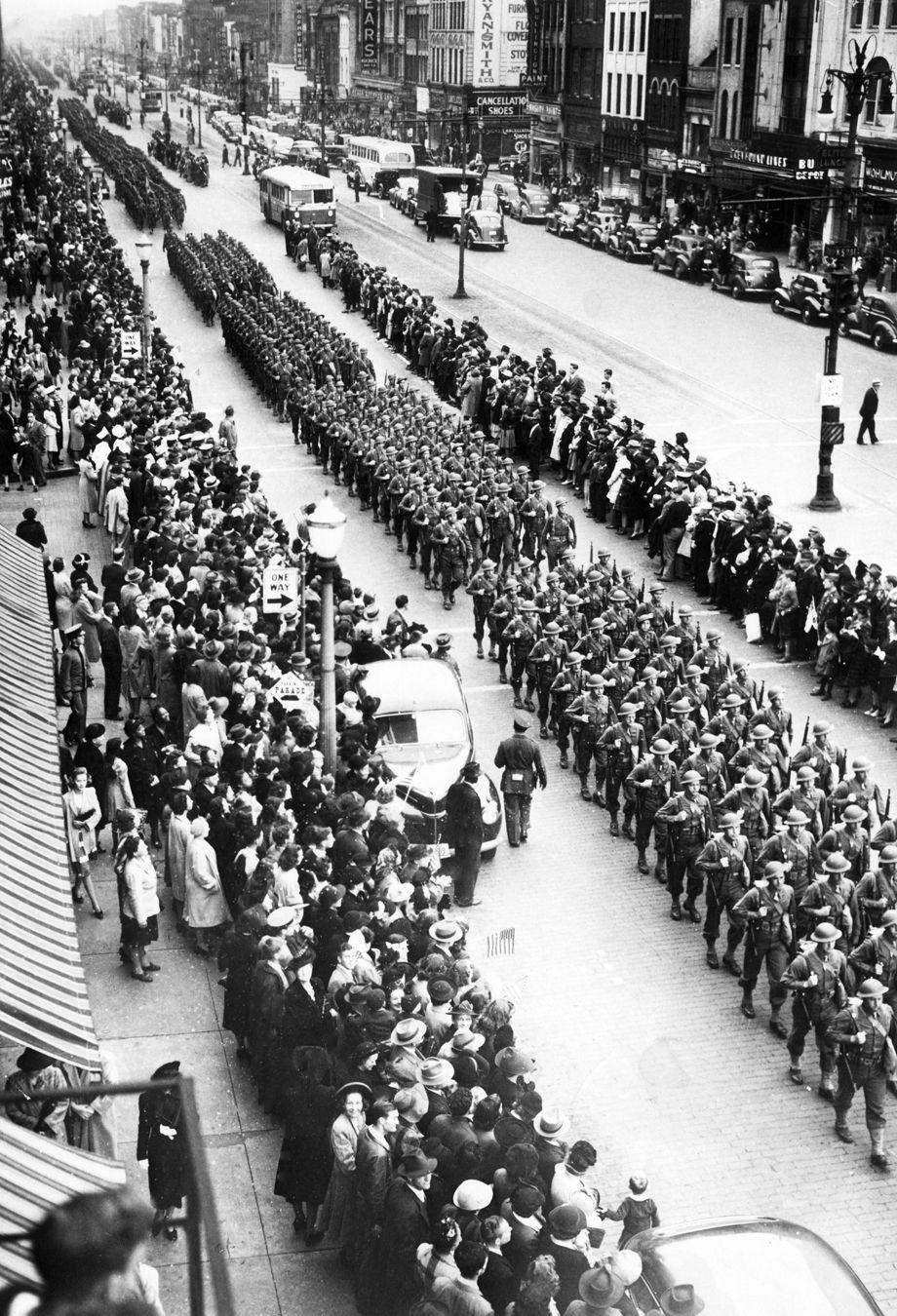 Miller & Rhoads wagon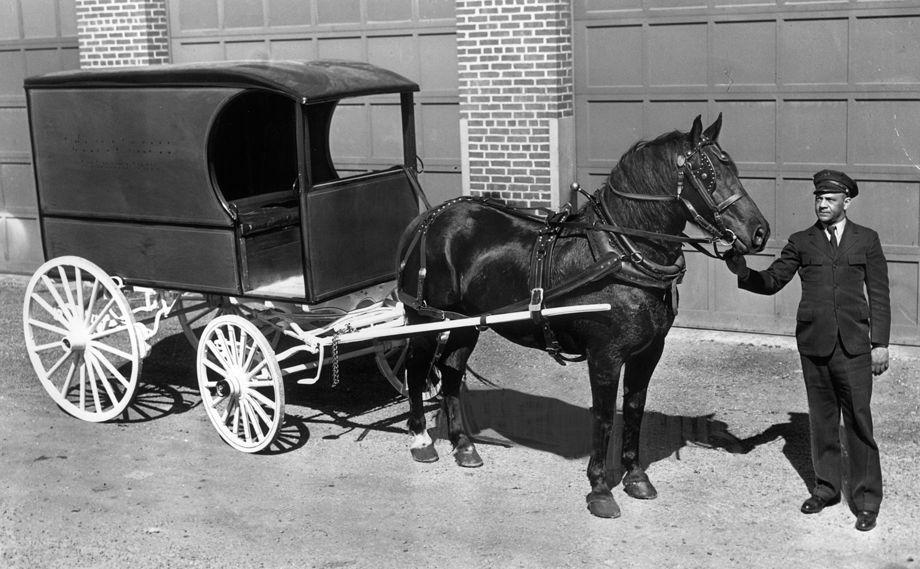 mobile canteen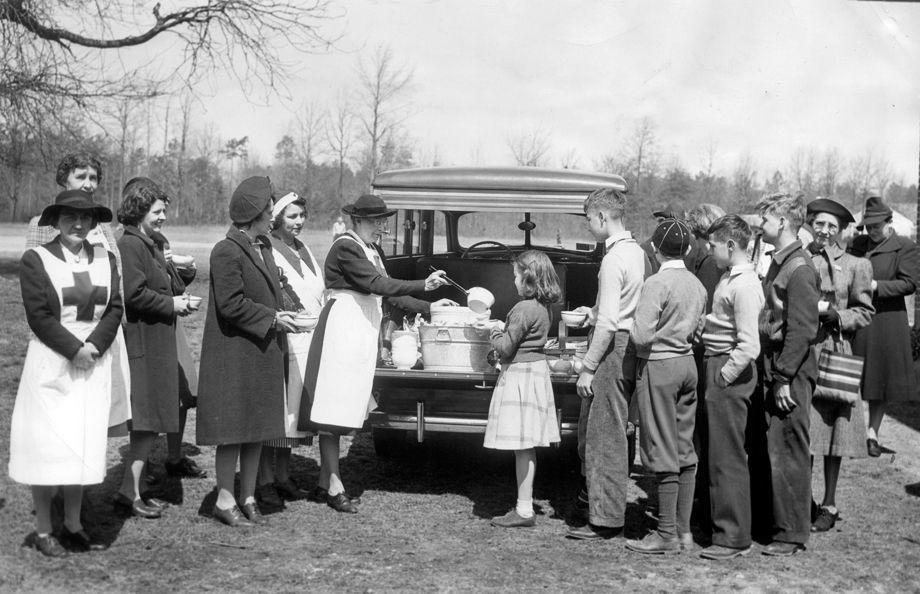 Mobile kitchen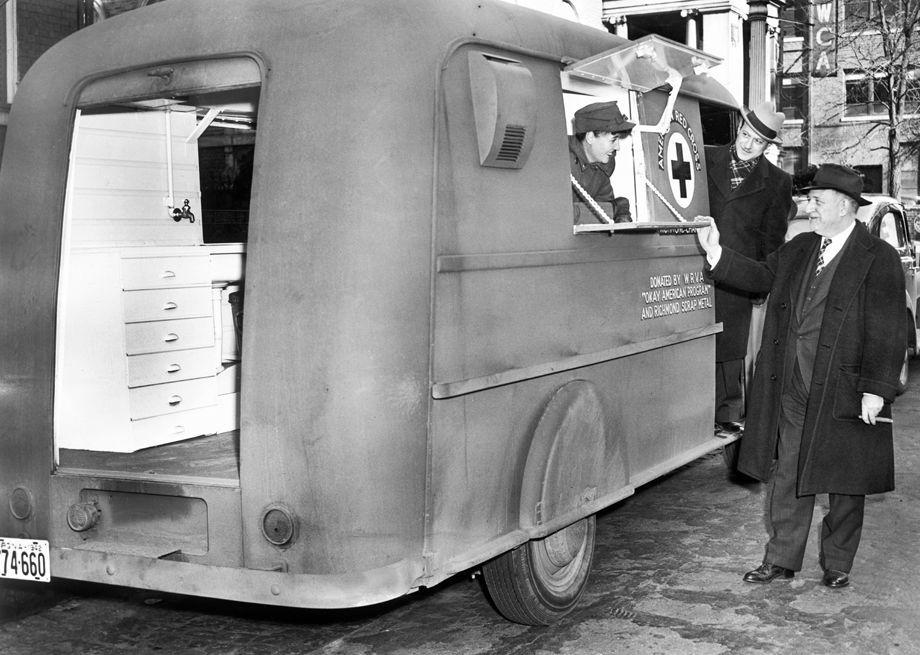 Mooers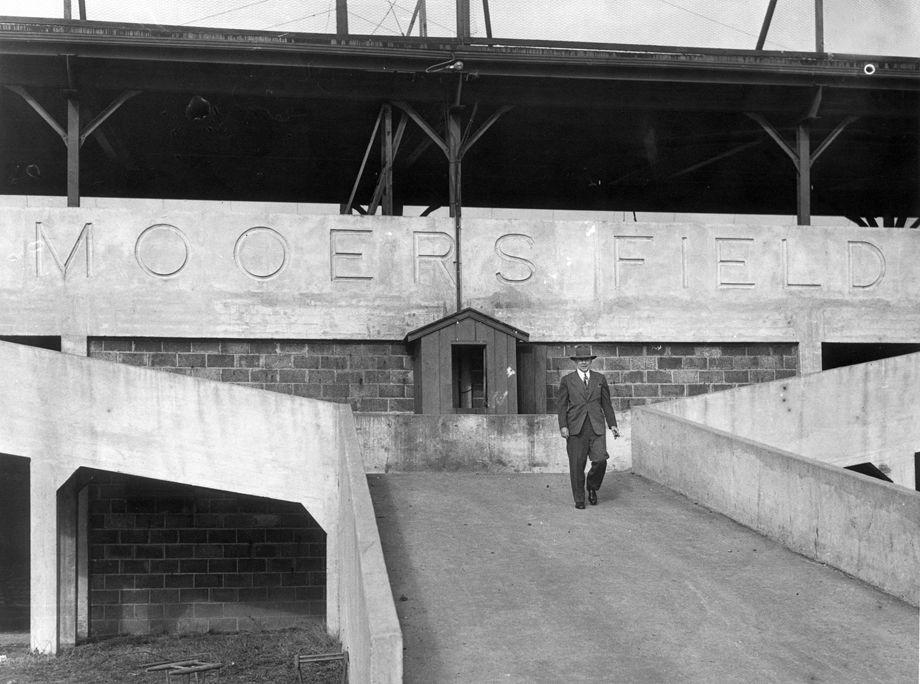 Mooers Field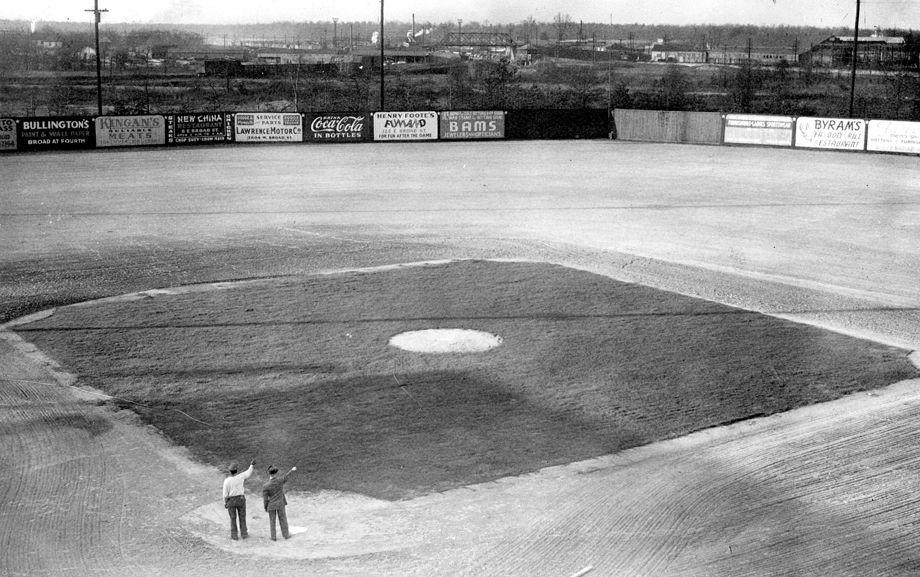 Pamunkey Indians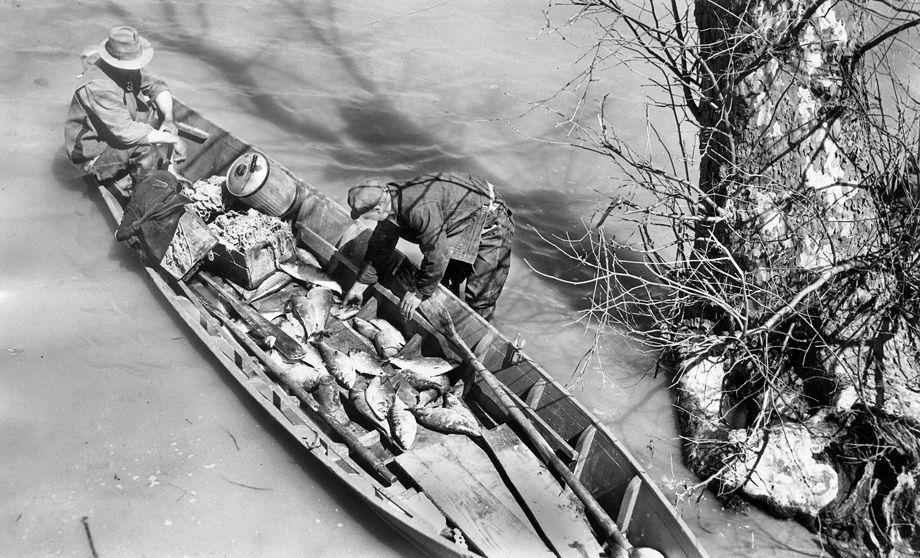 Parade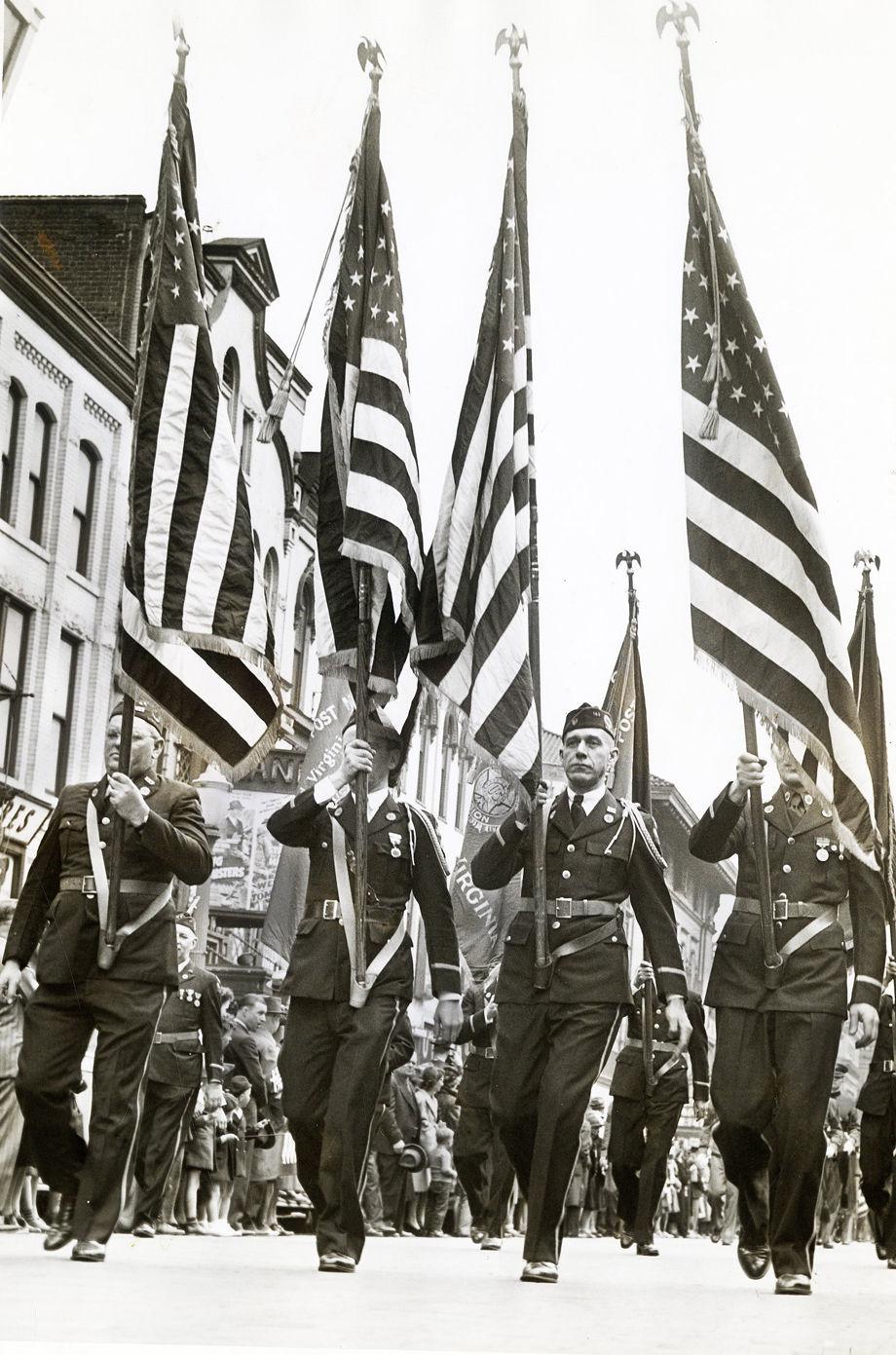 Parking ban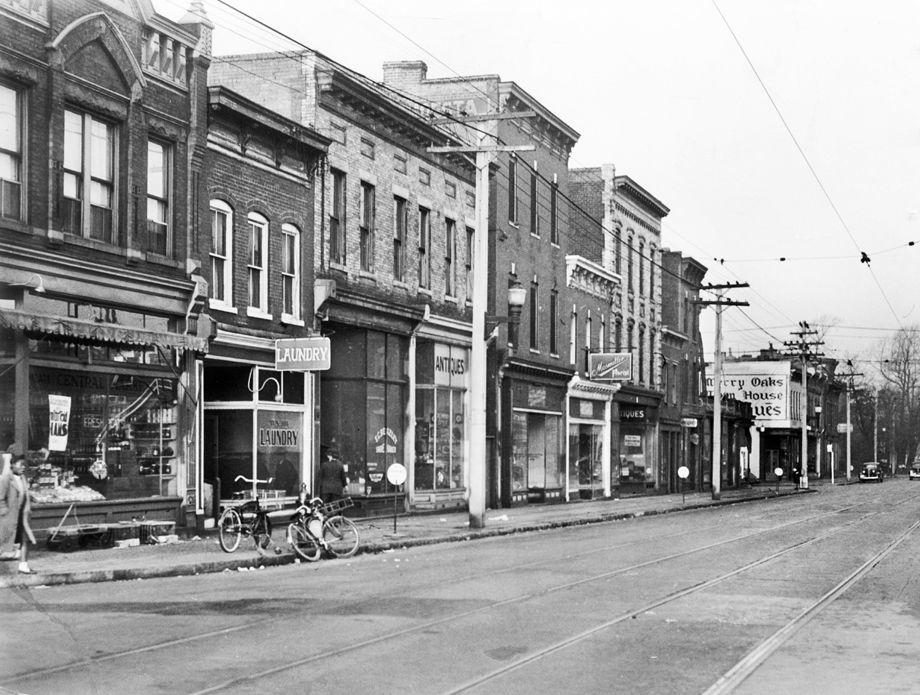 Parking Lot Canteen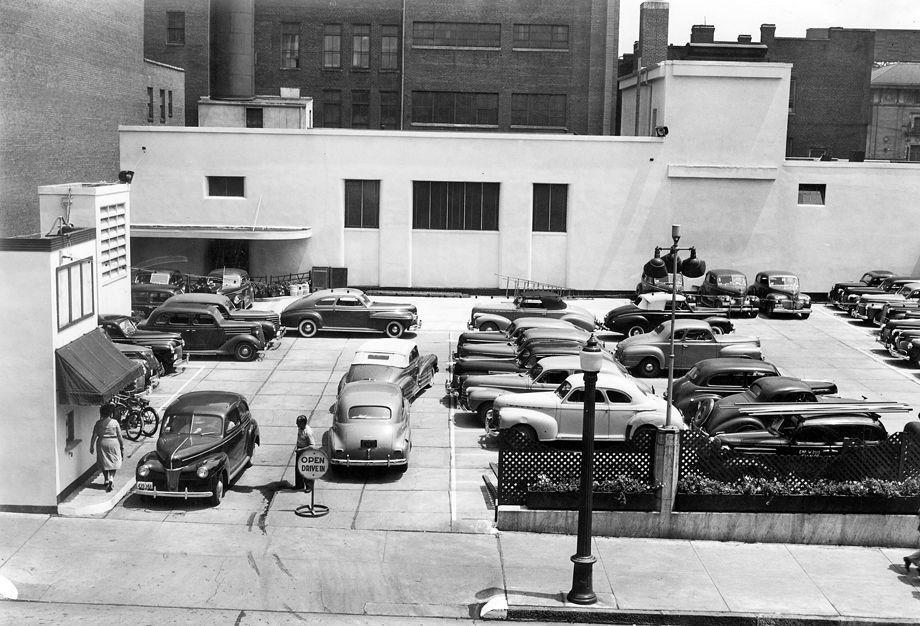 Quiz Kids
Ration tokens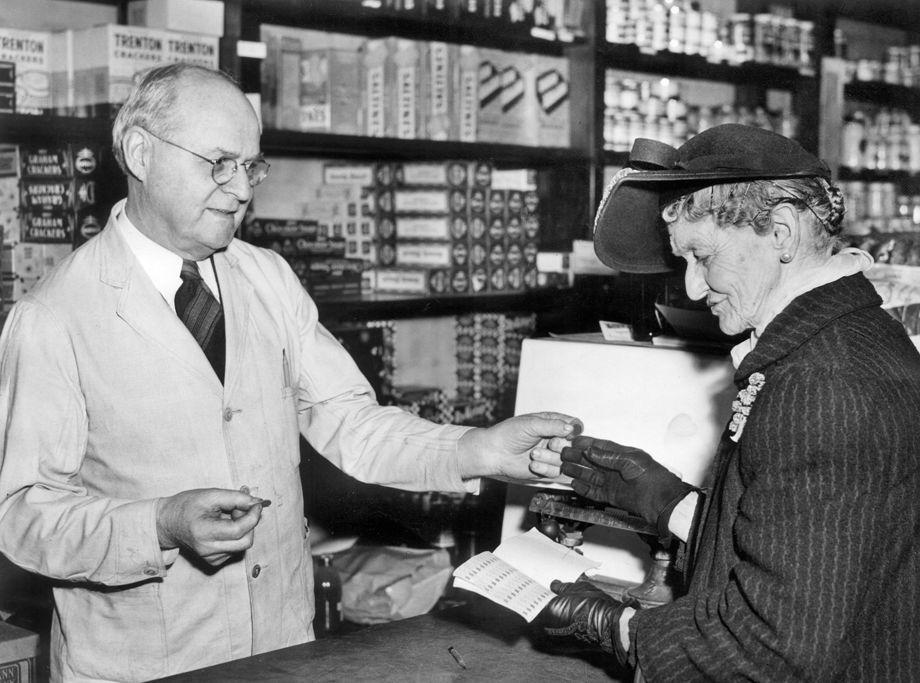 Rationing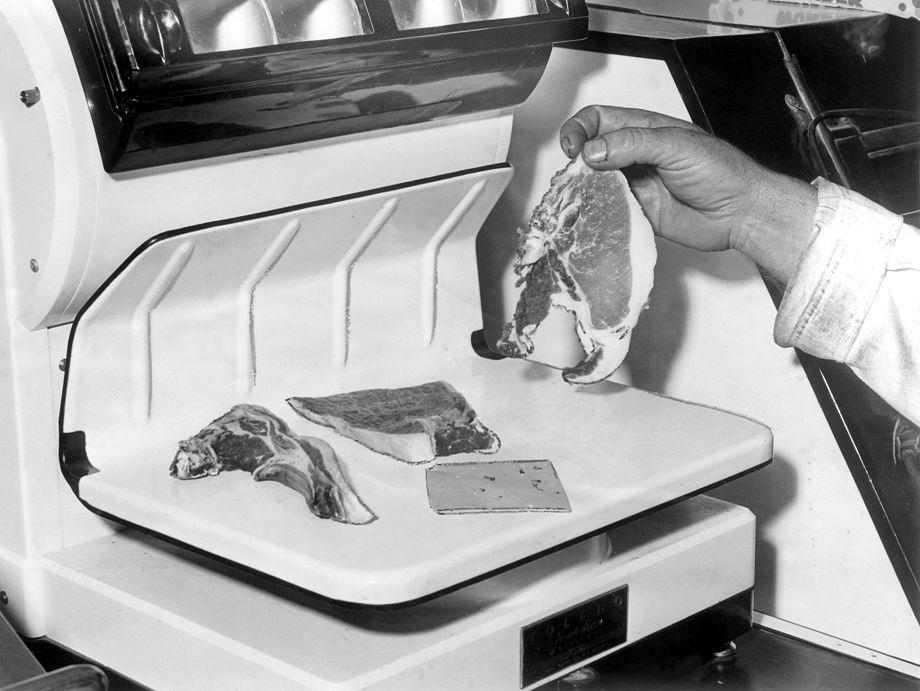 Red Cross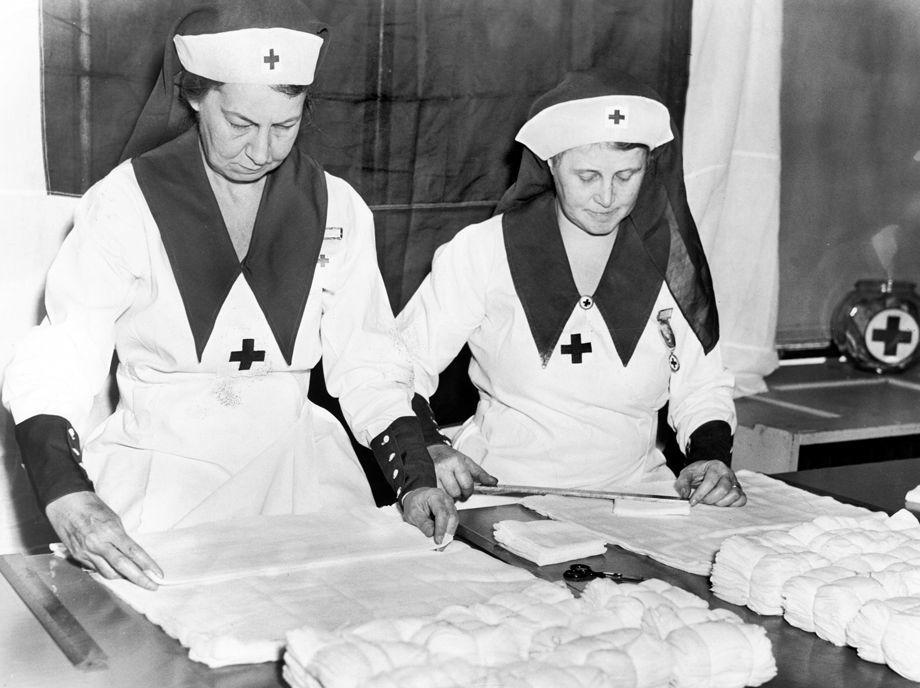 Richmond Quartermaster Depot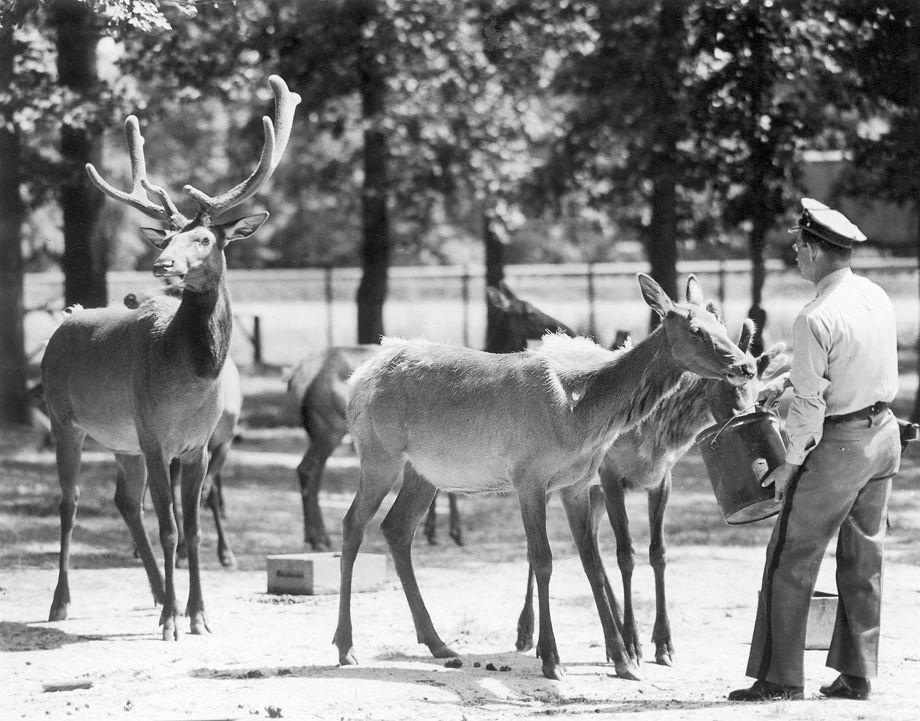 Robert E. Lee Camp Confederate Soldiers' Home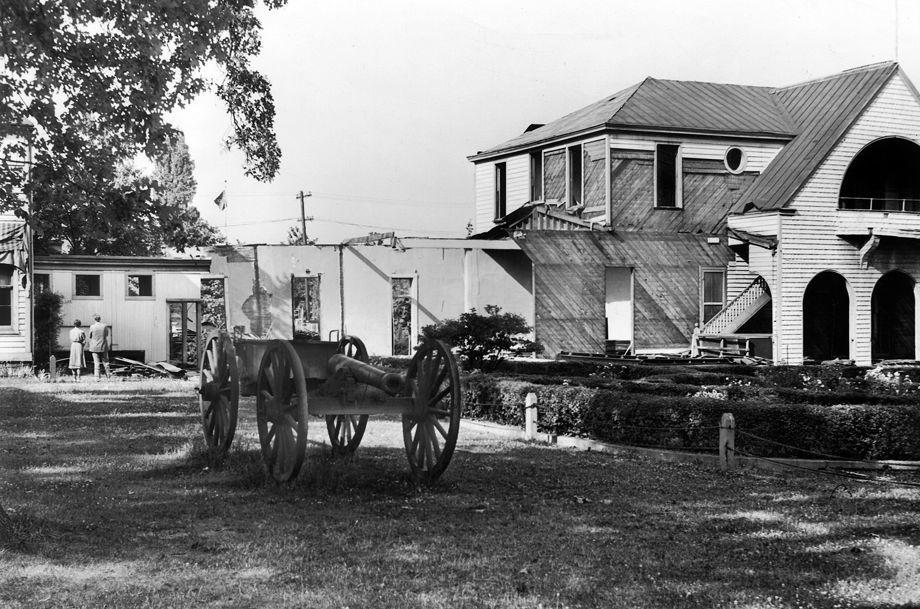 Rosa D. Bowser library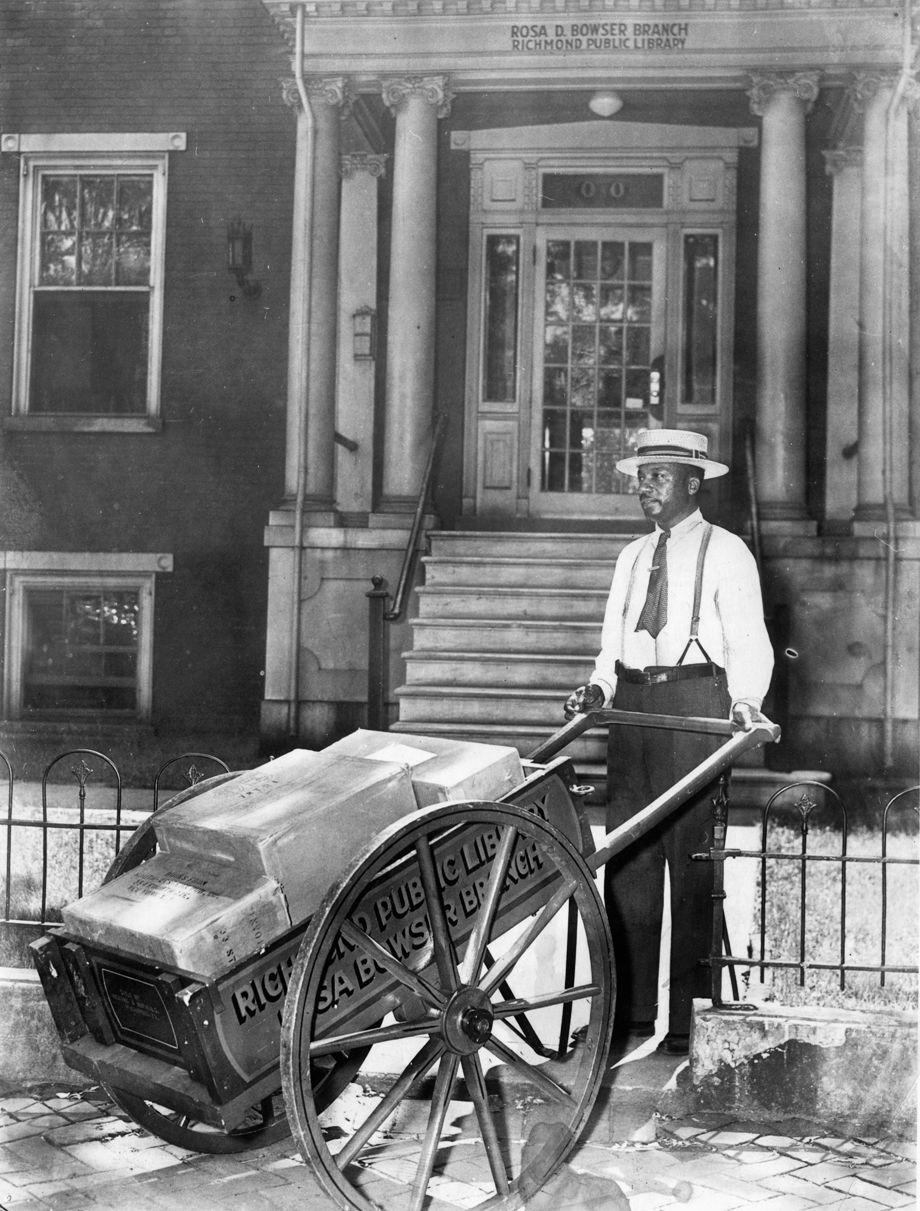 Scrap metal drive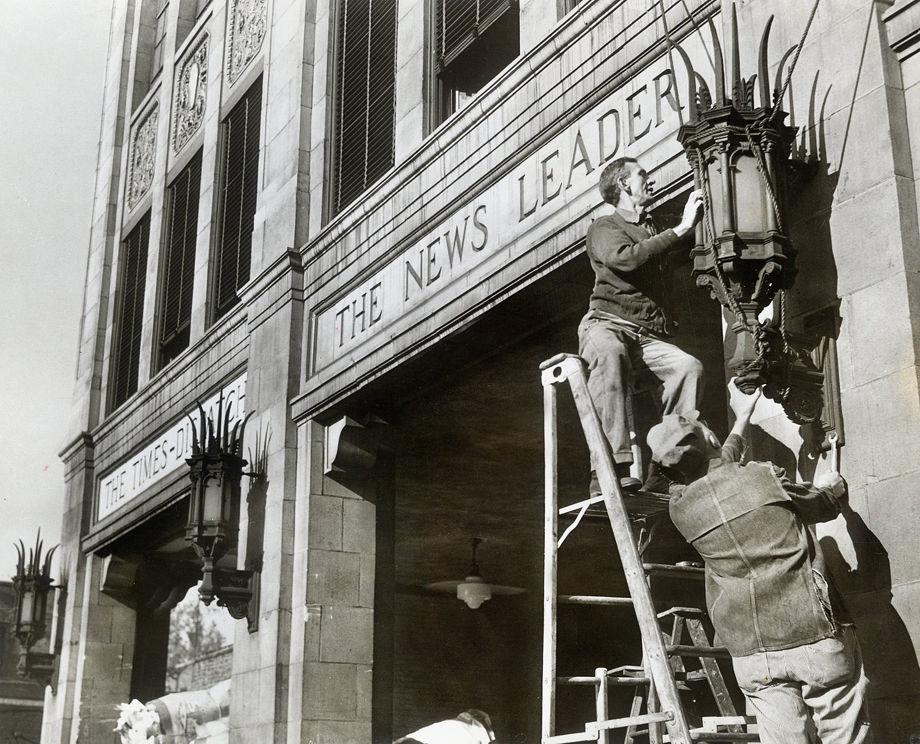 Shoe ration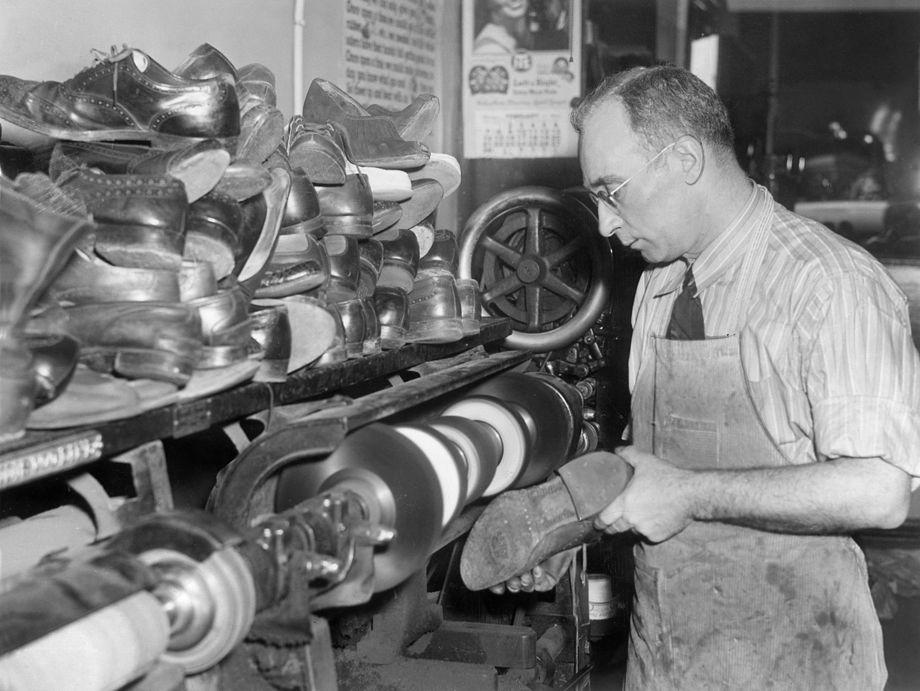 Sixth Street Market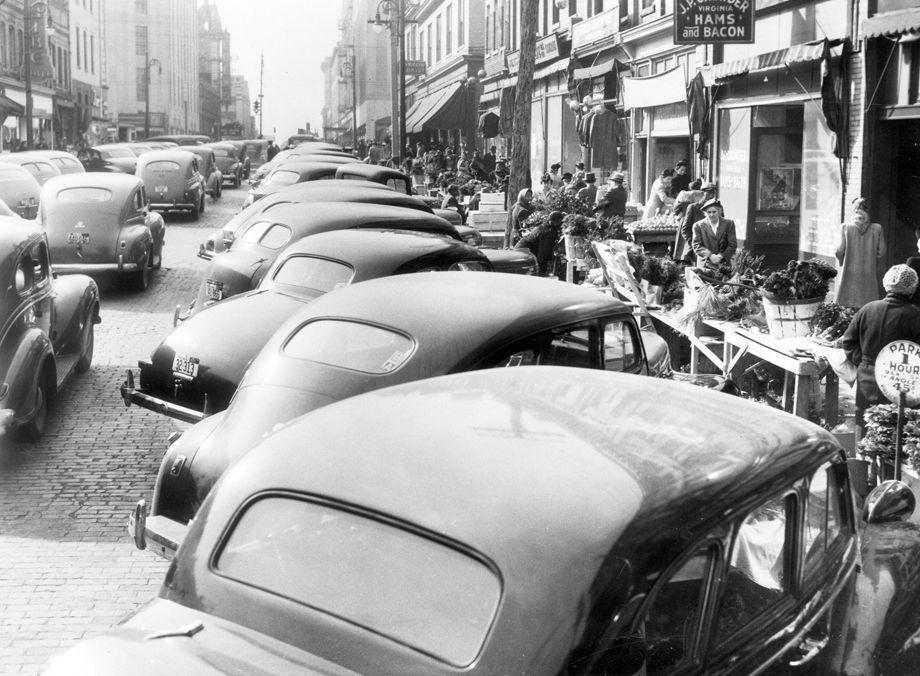 Street Sweepers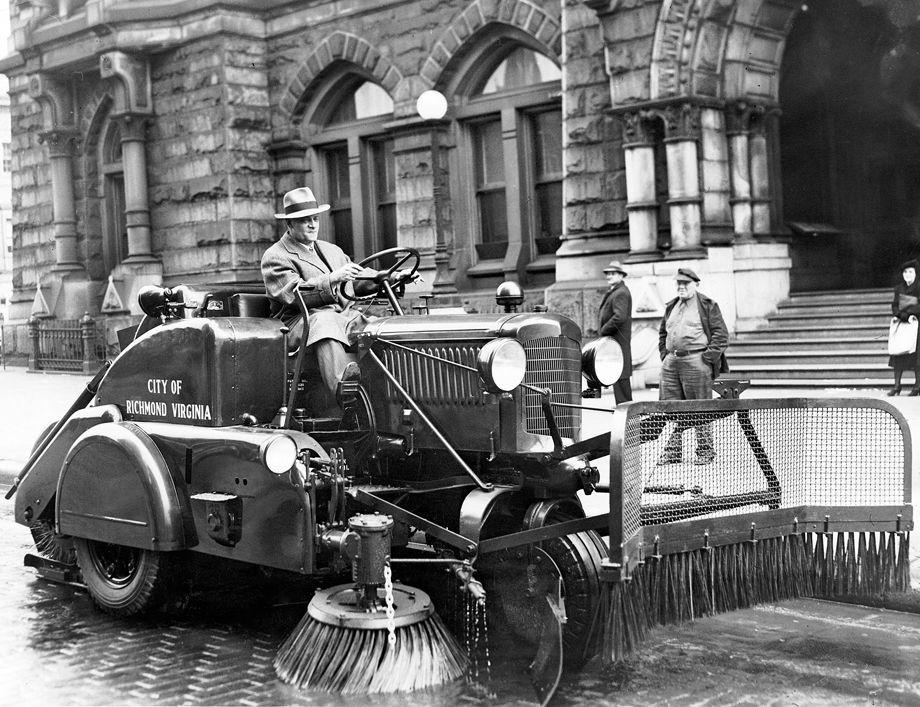 Thomas Jefferson High School Cadet Corps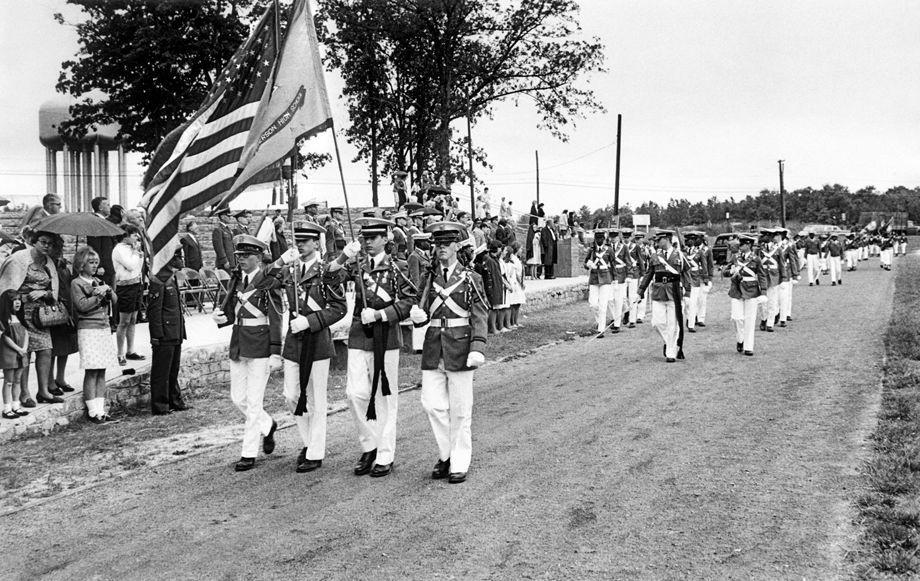 Tin drive
Toll house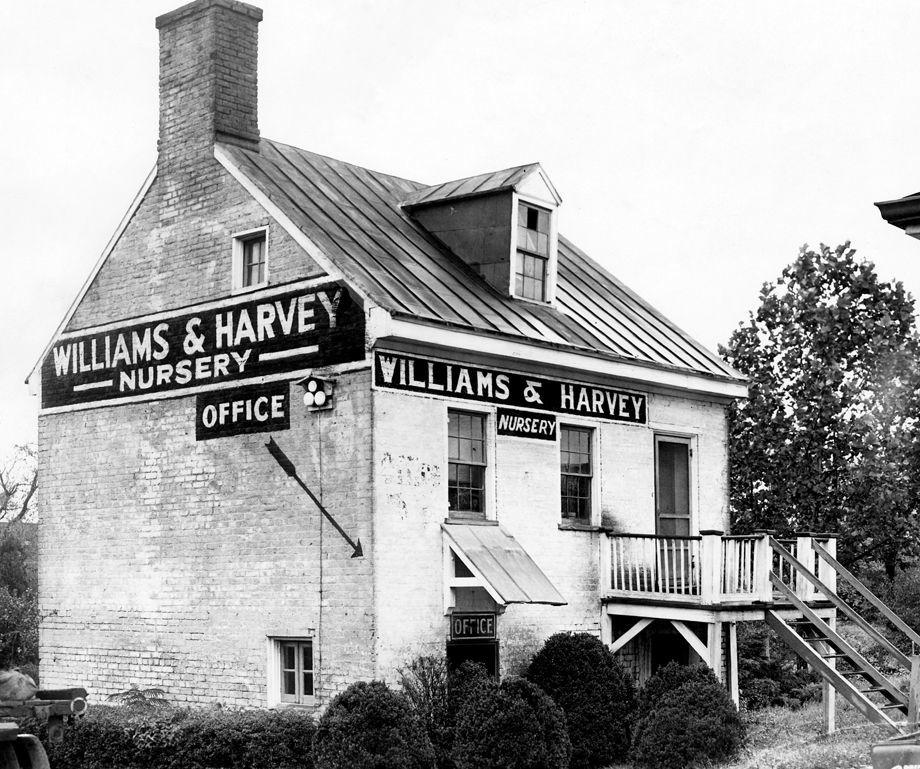 Trolley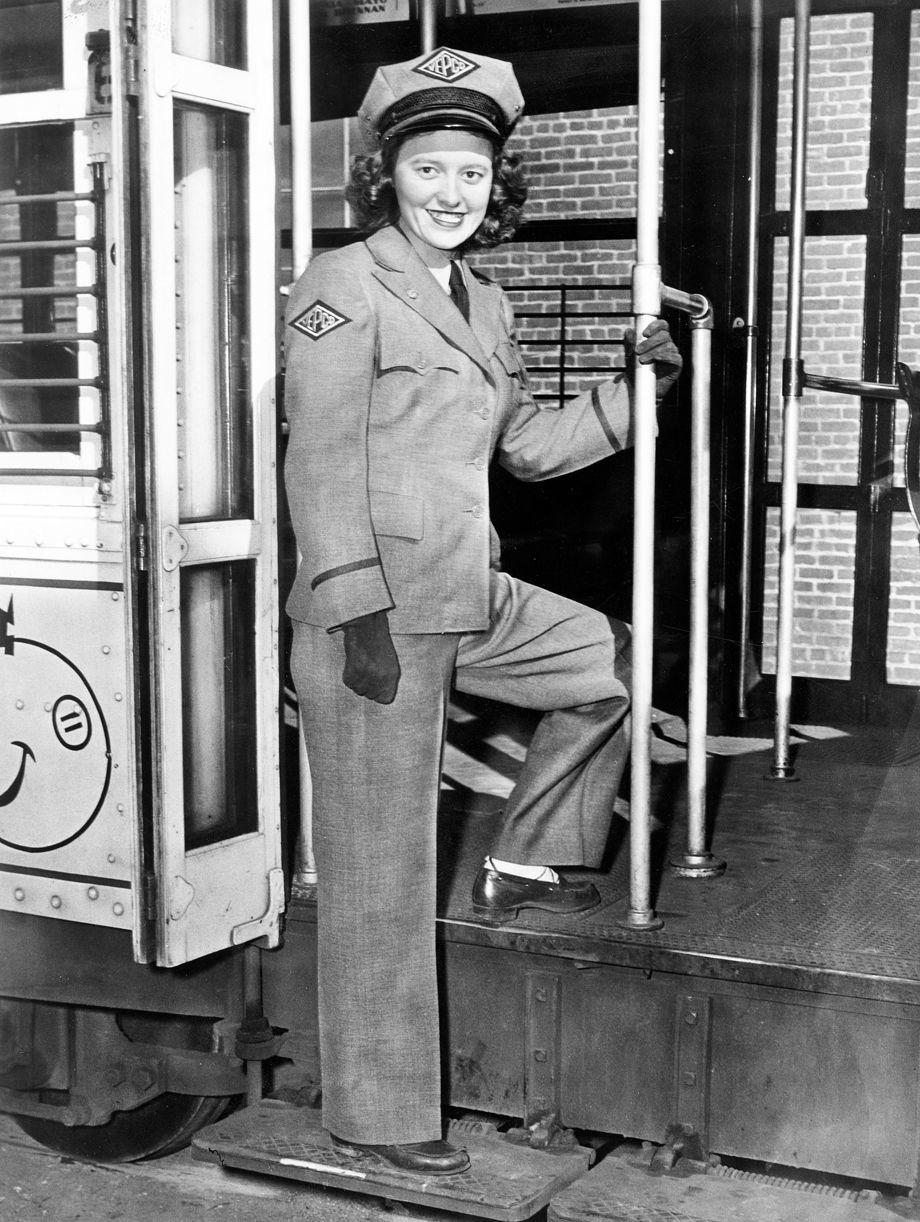 Typewriter repair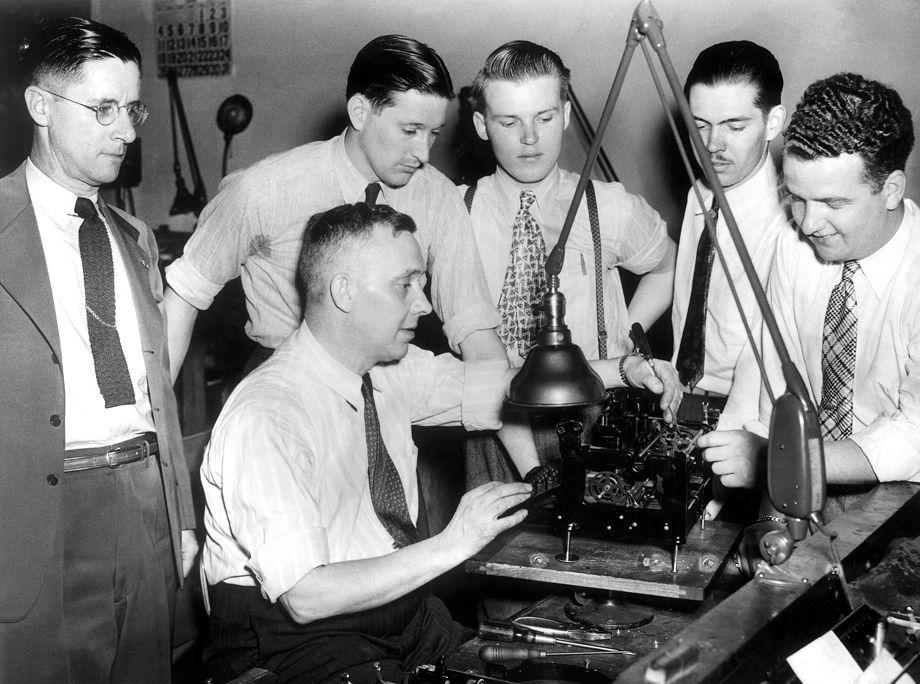 Virginia Department of Agriculture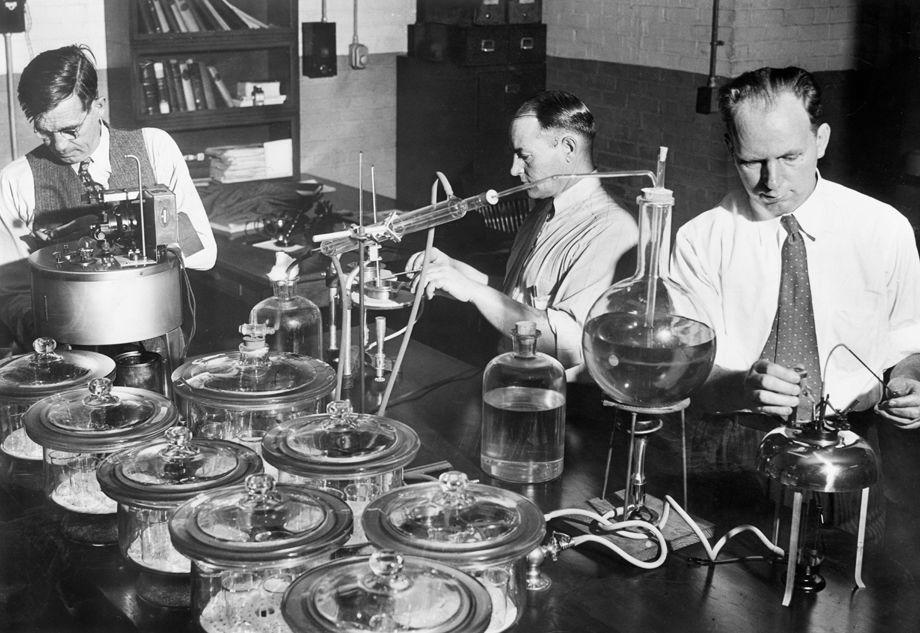 War bonds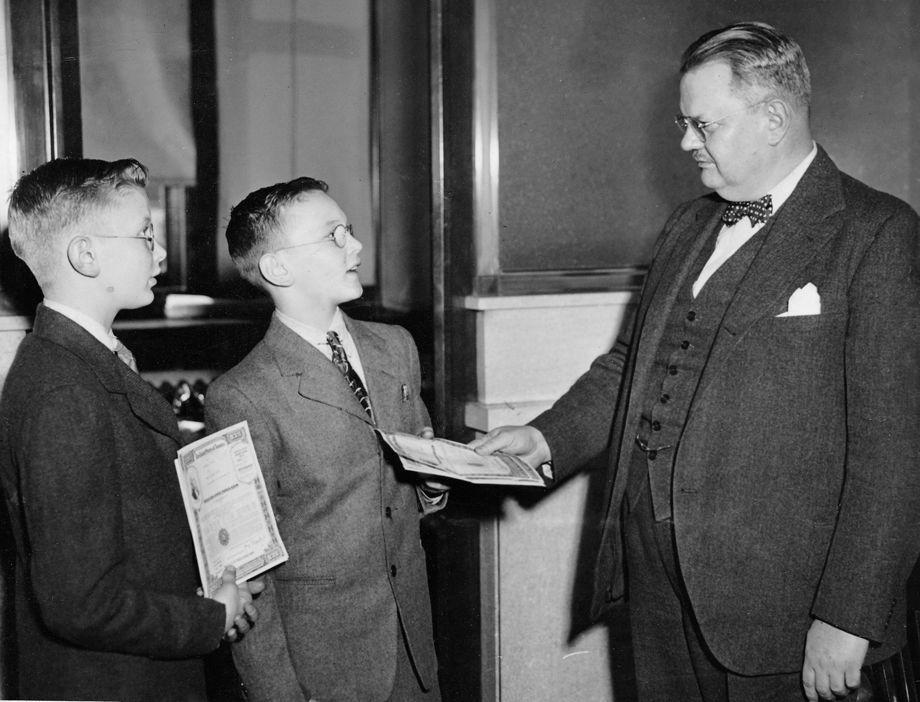 Water tower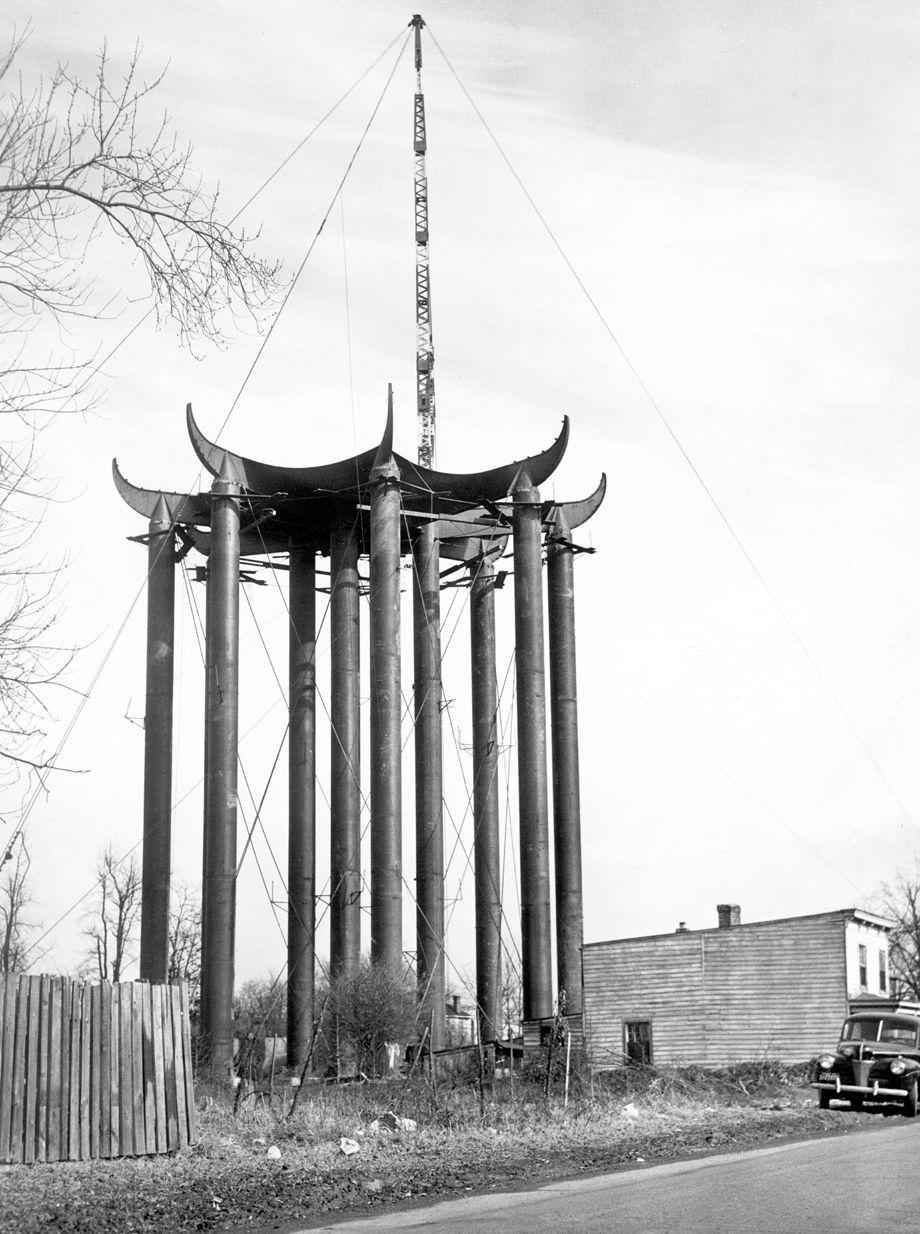 Weiman's Bakery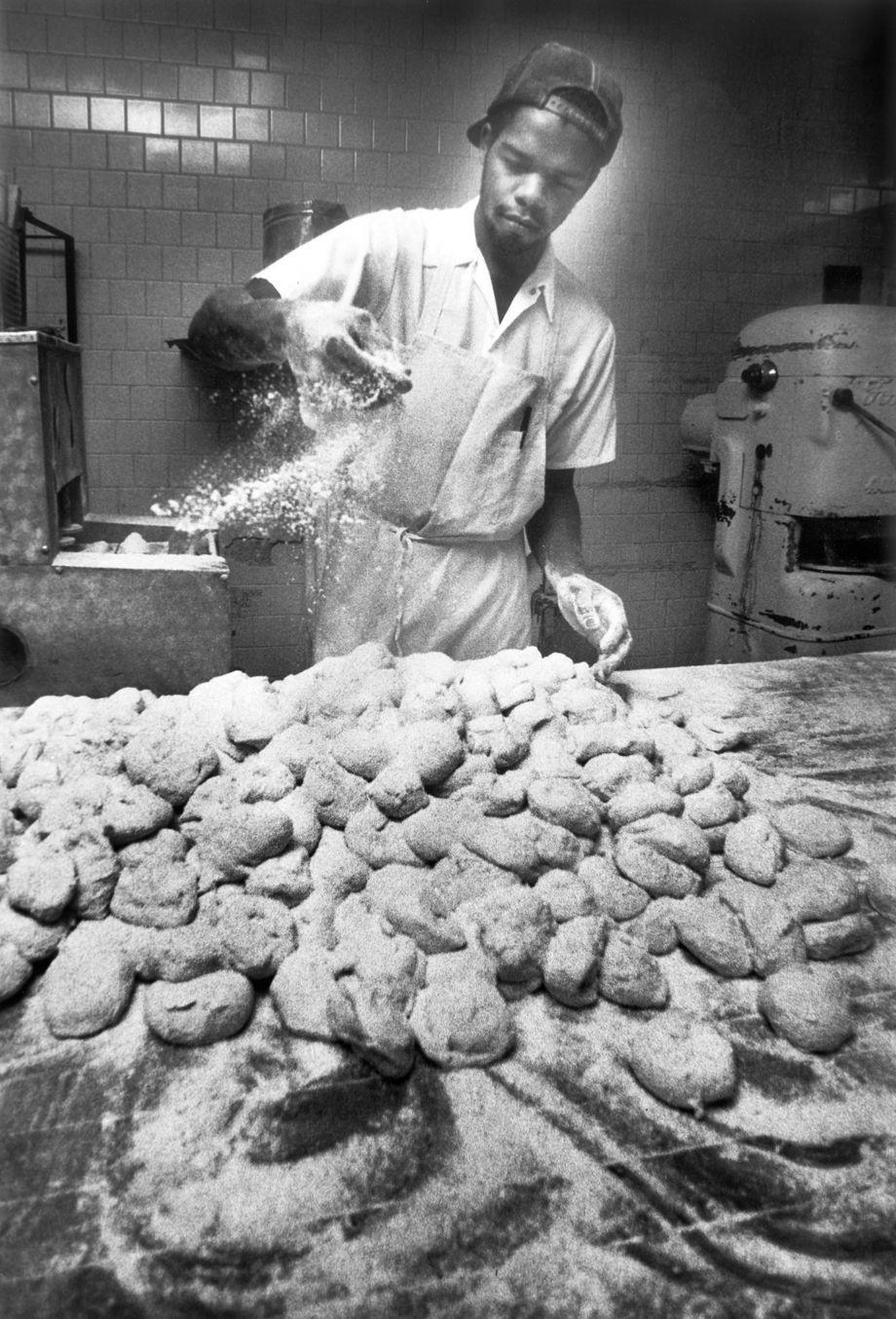 Wilcox Lake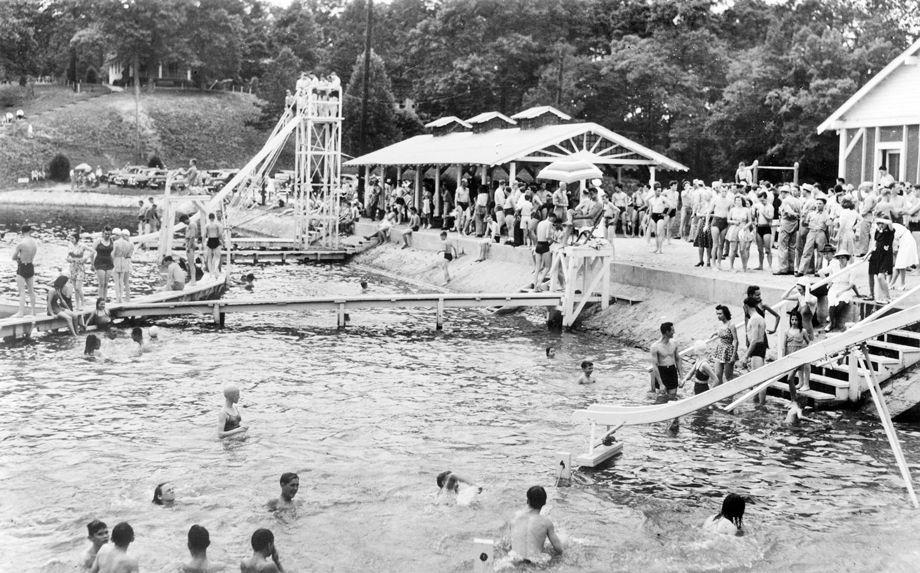 WLEE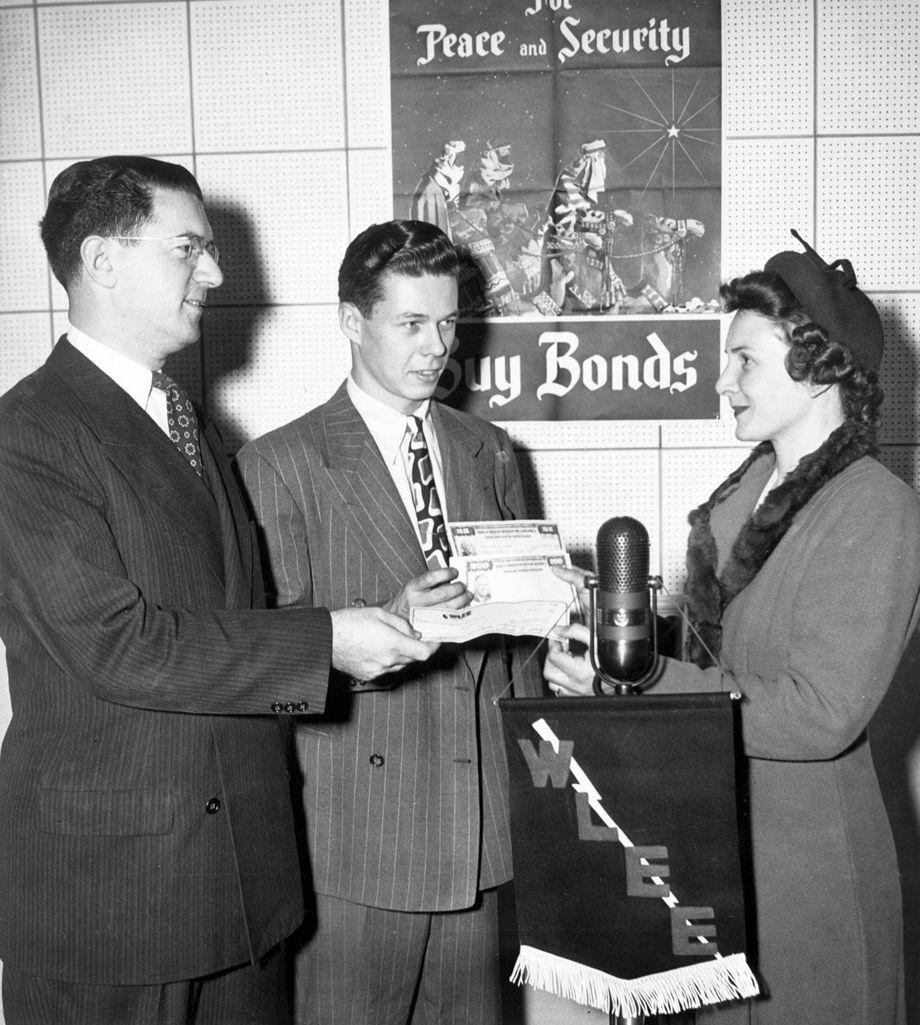 WLEE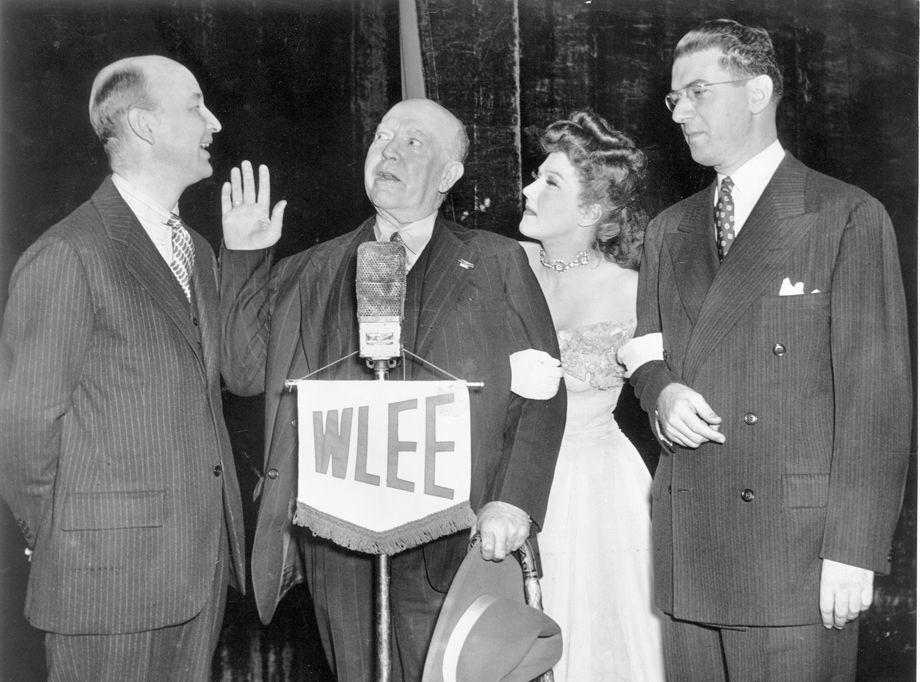 Women in Production Service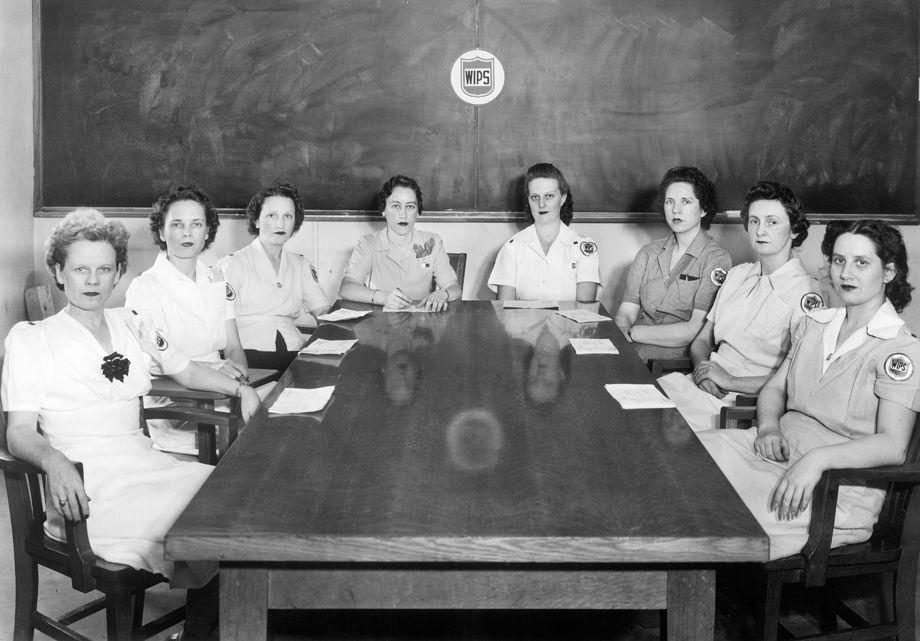 Women's Army Corps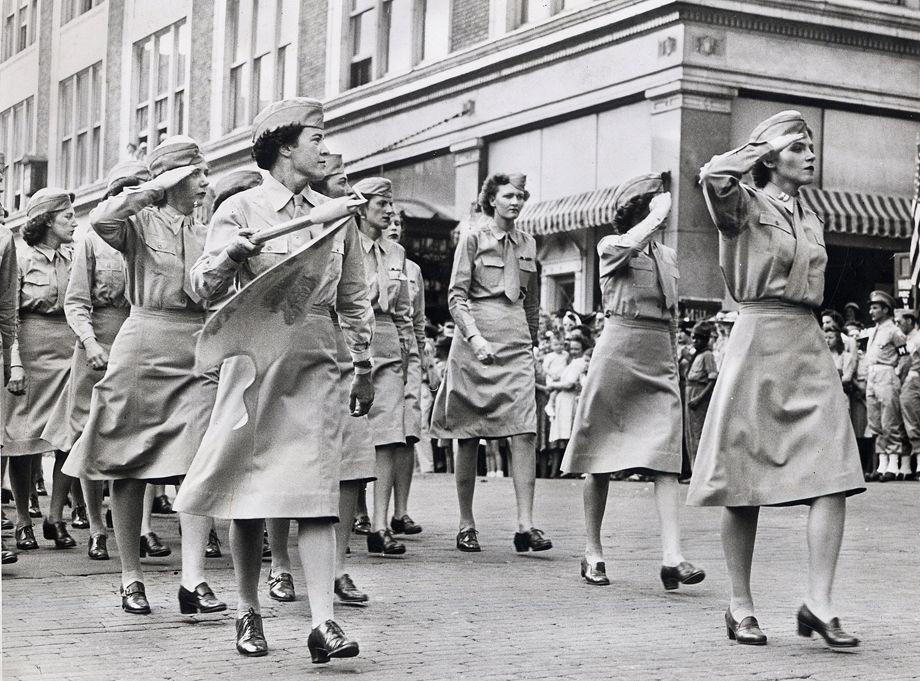 Works Progress Administration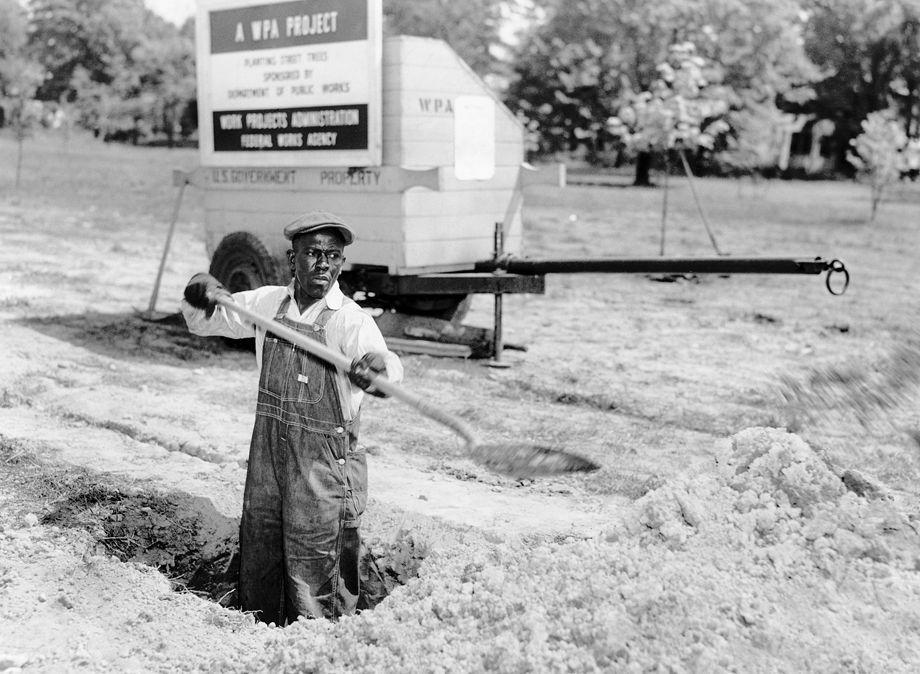 George Wythe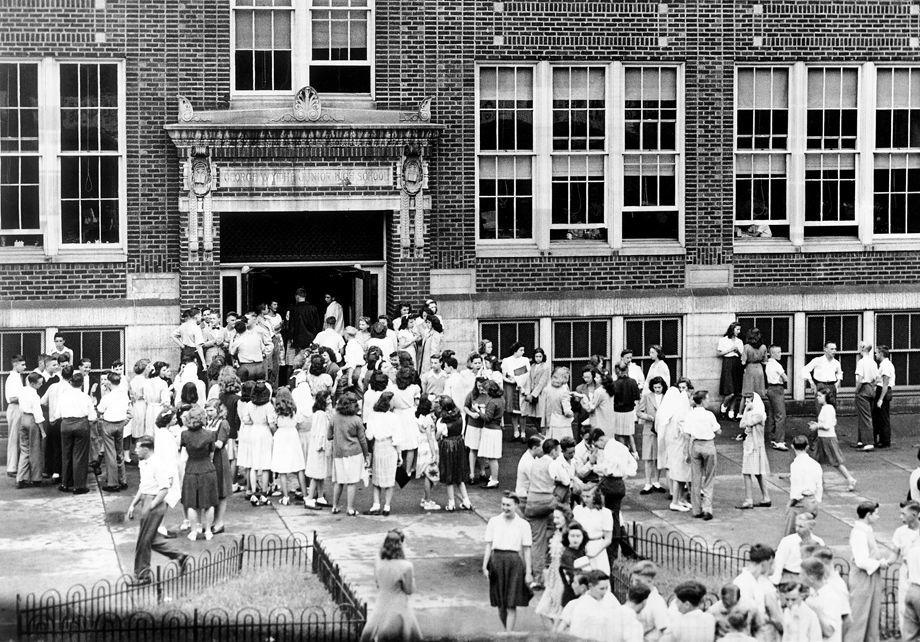 Laundry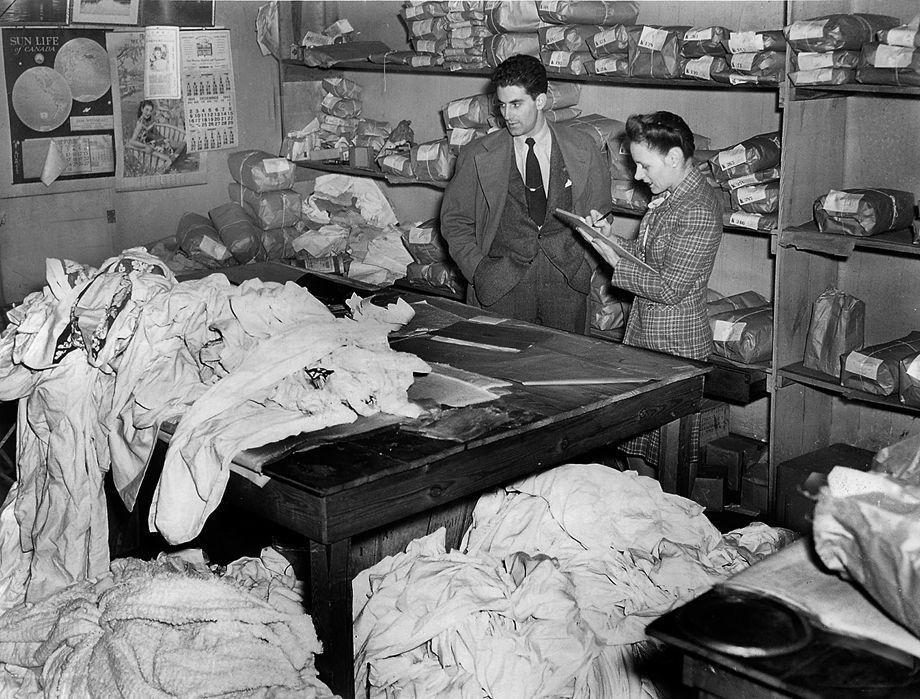 Dog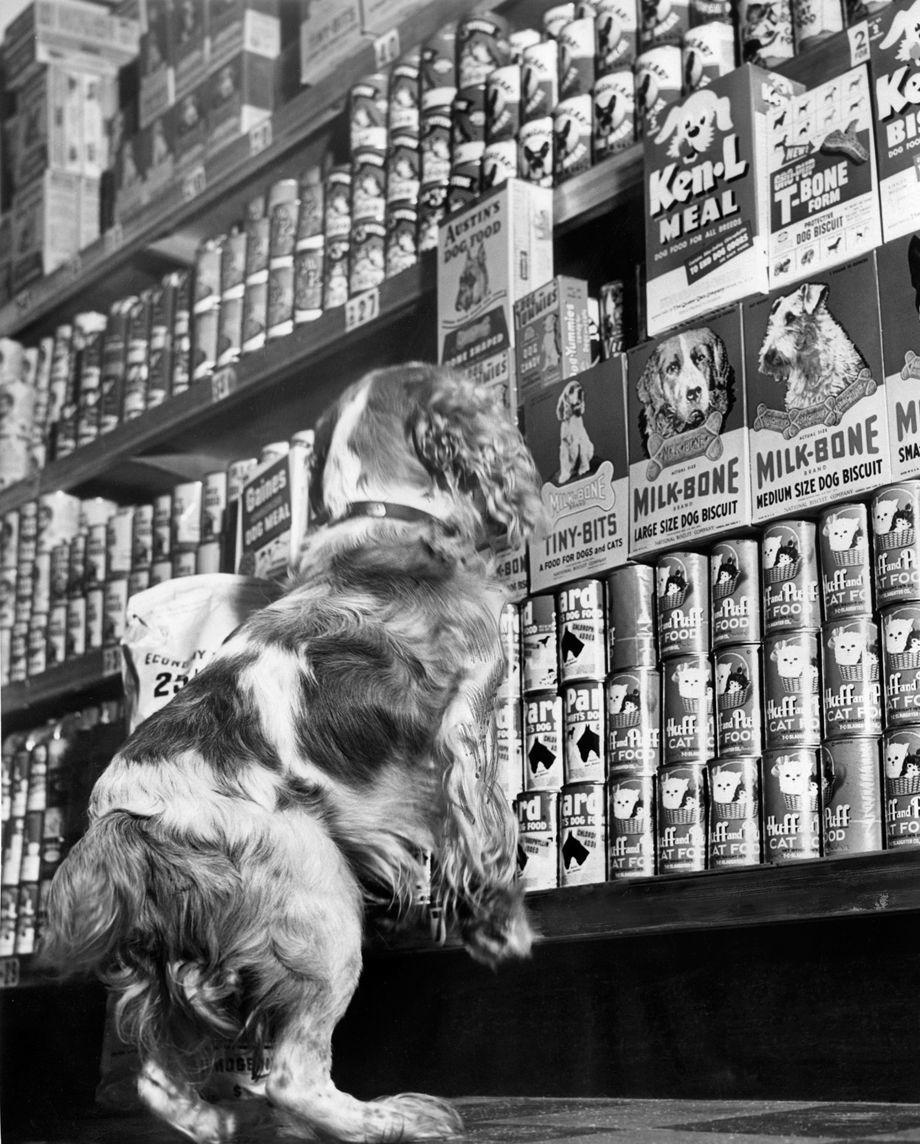 fortune teller
Air Raid Wardens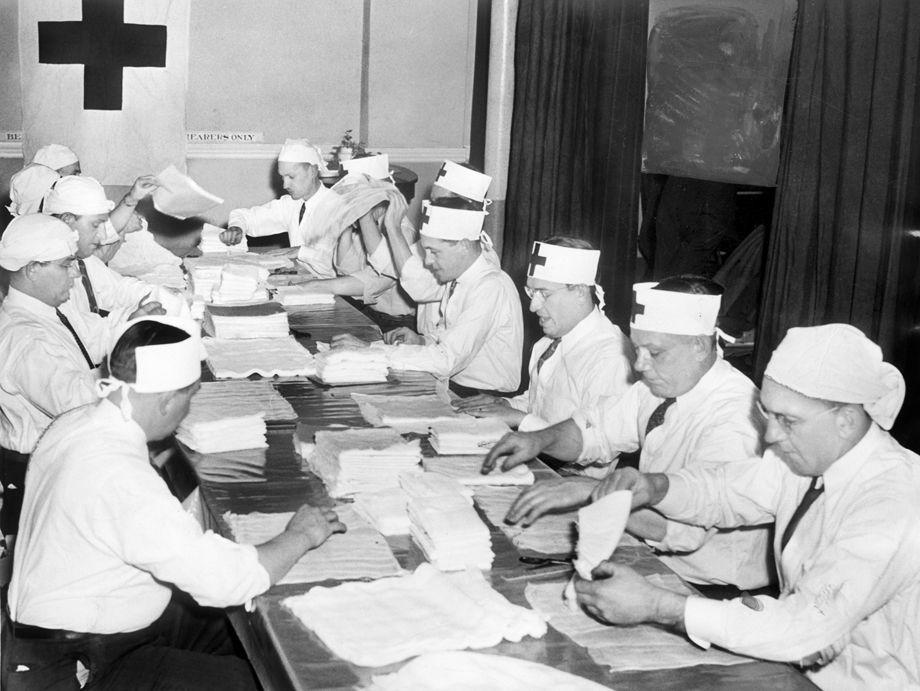 YMCA