After exploring various options, the best one turned out to be their home base. Faultline's landlord gave them permission to paint the studio's building, and also granted them a rent reduction for the service — which was critical, because other funding sources dried up. The muralists ended up doing their latest love letter as an actual act of love.
"It's not like we're trying to always do this under budget or for free or anything like that," Burke says, adding that artists sometimes have to find a balance between commercially lucrative and artistically satisfying projects. This was the latter.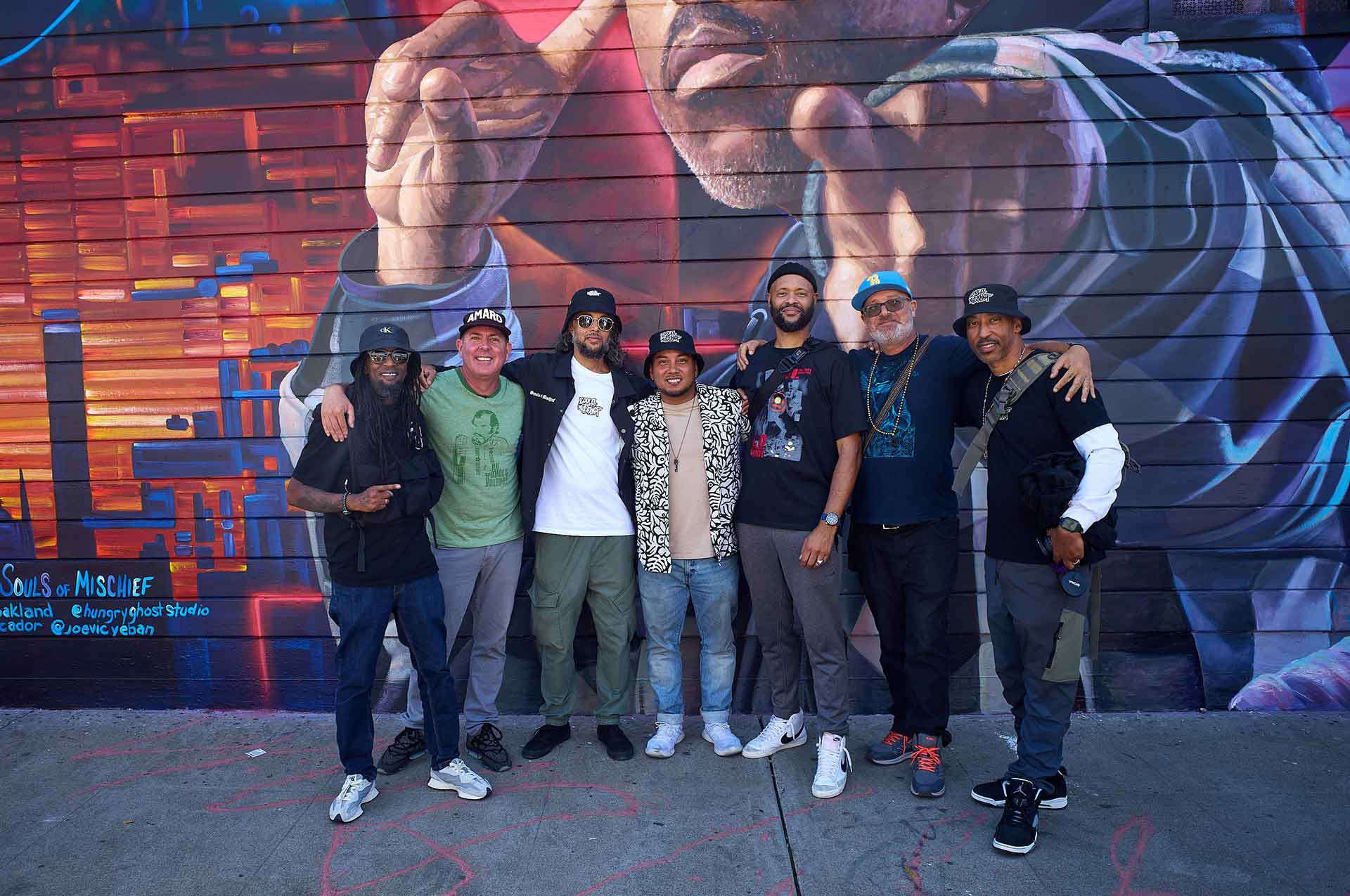 Work began in July; the entire painting process took about five weeks. Throughout, the muralists' spirits were uplifted, Peskador says, by "the constant support and excitement of the neighborhood people" from all walks of life: OUSD employees, the unhoused, everyday residents and families.
The original sketch left room for creative inspiration. "In this mural we were jazz players," says Peskador. "It has a structure. But also we were able to improvise on top of that structure."
"We wanted to give each one of the band members their own space to operate. And each one of those portraits has their own environment," adds Burke.
This birthed a specific design aesthetic, Peskador says. "We wanted to create an analog and futuristic vision where technology and nature are embracing each other, not necessarily in contraposition and fighting."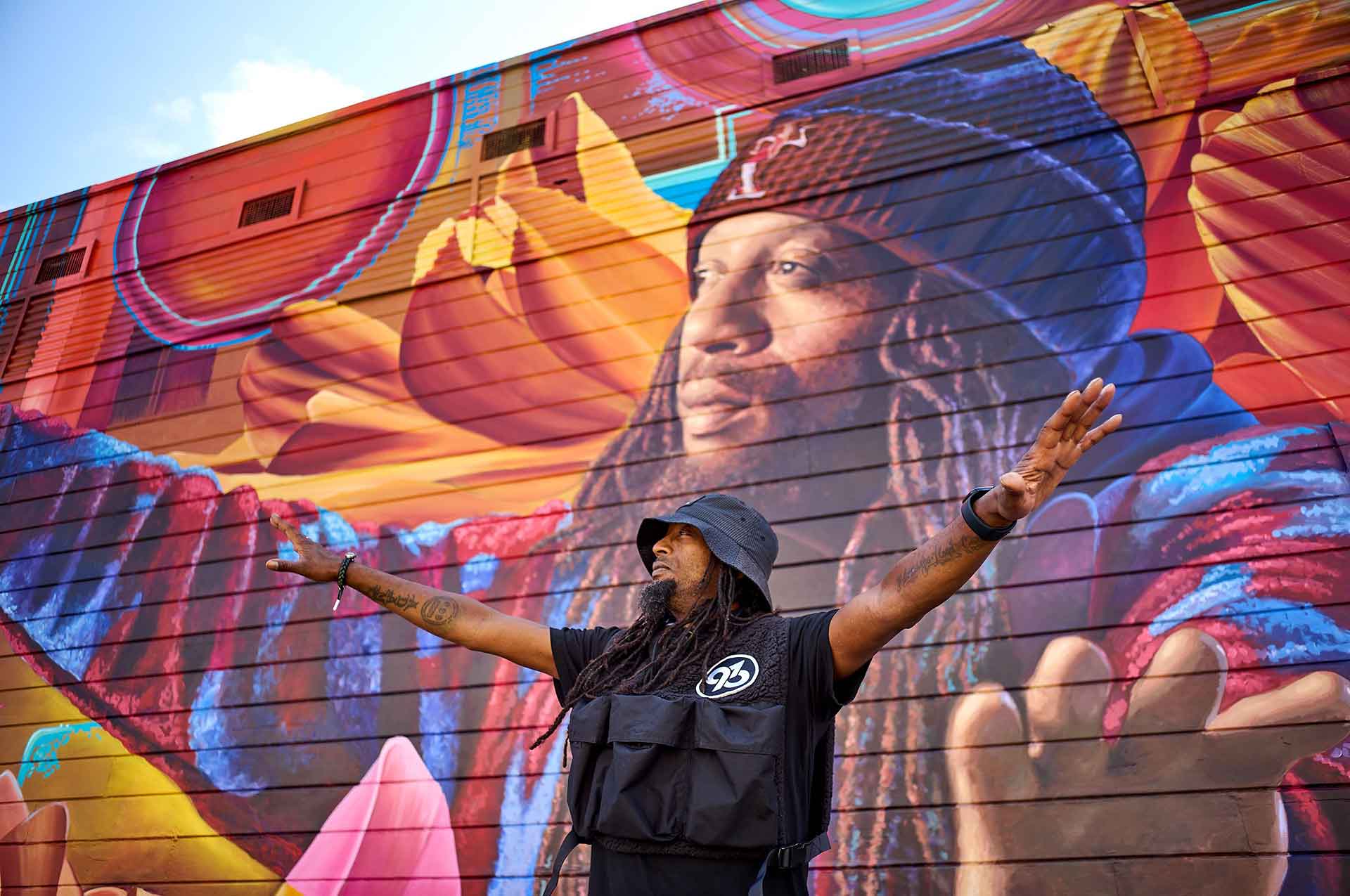 Visual symbols included musical equipment — speakers and old-school equalizers — as well as what Peskador calls "a little magic: orbs of energy coming out of Opio's hands, cables that turn into veins and the veins turn into roots. And all that is intertwined and interconnected, giving the statement [that] nothing is separate. We are all connected."
The painters finished the day before the Sept. 3 unveiling ceremony, which turned out to be a reminder of what's good about Oakland: culture, community, and diversity.
While waiting for the Souls to arrive, the muralists chatted with local visual artists Keena Romano and Jet Martinez, and DJ Hella Good spun underground hip-hop — including deep Hiero cuts, like Del's "The Undisputed Ones" — while perched on a scaffold. Neighborhood residents remarked how they'd been following the mural's progress as the crowd began to thicken with Hiero supporters: friends, family, and former Skyline High classmates. (Full disclosure: I spoke at this event, introducing the Souls by putting their legacy in context.)