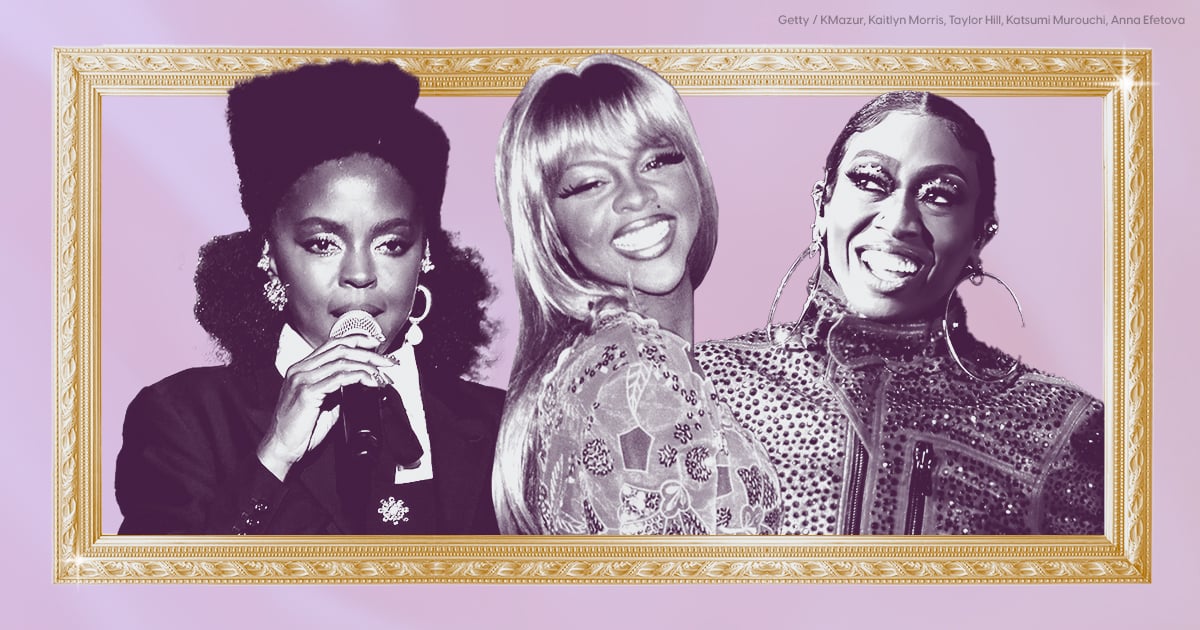 Hip-hop found me before I even knew what it was. I was about 4 years old when I first heard Lauryn Hill spitting rhymes on The Fugees's "The Score" and "The Miseducation of Lauryn Hill." Although I was too young then to understand the meaning behind her raps, I knew Hill's lyrics were unlike anything I'd ever heard from a woman. They were strong, confident, honest. My young, curious mind wanted to hear more.
In the following years, I discovered more femcees like Lil' Kim, Missy Elliott, and Queen Latifah, who rapped unapologetically about their power — whether they were embracing their sexual prowess through "pussy rap," bragging about being "super duper fly," or demanding respect and "U.N.I.T.Y." Their bold and brave efforts showed me all the ways women could take up space in hip-hop, even amid rampant sexism and misogyny. In my eyes, they were hip-hop queens who fought valiantly for the crowns they rocked because they did so without asking for permission to be themselves. And as I'd later learn, women's pioneering efforts are why hip-hop even exists.
Hip-hop's birth was marked by the famous Bronx, NY, back-to-school jam that founding father Clive Campbell (aka DJ Kool Herc) DJ'd at 1520 Sedgwick Avenue on Aug. 11, 1973. But someone is often overlooked as the visionary behind that era-defining party — Kool Herc's sister, Cindy Campbell, known as the first lady of hip-hop and first-ever hip-hop promoter. Thanks to her, generations of women in hip-hop were born, from the pioneers and the trailblazers to the trendsetters, all of whom permeated every facet of pop culture through rap, fashion, beauty, and more.
It's no secret that women in hip-hop have often been underestimated, overlooked, undervalued, and flat-out dismissed. No matter how much they were doubted, though, these innovators never stopped challenging hip-hop's status quo. These women spearheaded movements, fought stereotypes, sparked new conversations, and broke new ground, all while ushering hip-hop into the mainstream.
It's why, this month, POPSUGAR celebrates the unparalleled excellence of women in hip-hop in honor of the culture's 50th anniversary. Through moving stories with stars like Latifah, GloRilla, and more, we're bringing these women to the front of the culture, where they've always belonged. Finally, it's time for them to have the mic and the flowers they so deserve. Now and always, all hail the hip-hop queens. Start reading here.
With love,
Njera Perkins, associate editor, Celebrity and Entertainment at POPSUGAR