LOVE Island star Ella Thomas was branded the "ultimate baddie" by fans as she stunned in a white cut-out dress for the reunion episode of the show.
The stunning Glaswegian, 23, came in third place with Tyrique Hyde, the semi-pro footballer she's been coupled up with since the start of the series.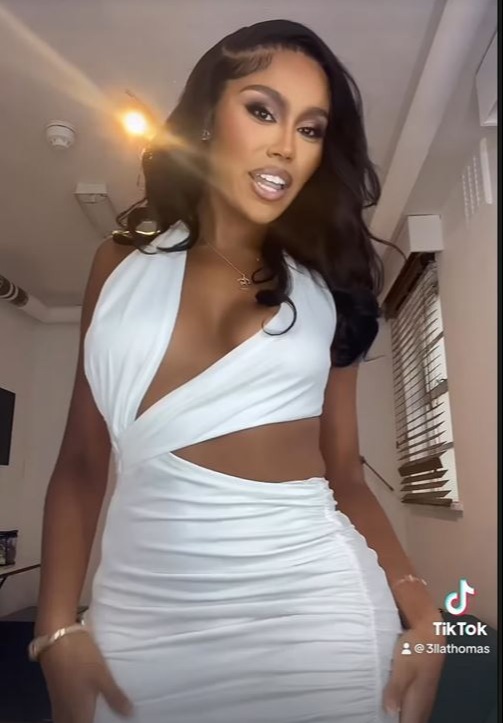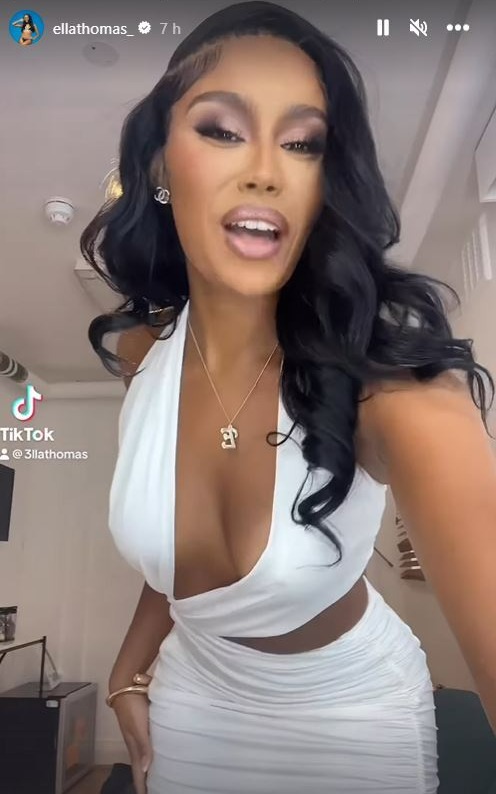 The couple had met and flirted in real life before being paired up by viewers on the show.
And top model Ella looked incredible in the dress she wore to take the stage for the Love Island reunion.
She posted a video to TikTok of her rocking out to some music while in the dress, turning around to give fans a 360 view.
The telly star also uploaded a few snaps in the outfit to Instagram.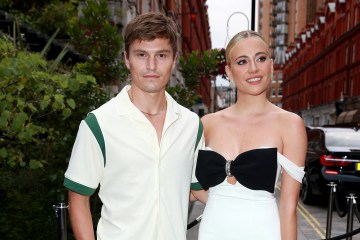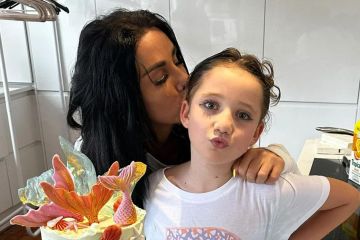 She paired the dress with gold strappy heels and a necklace sporting her first initial, E.
The gorgeous Scot also wore Coco Channel earrings.
Her make up was professionally done in a soft glam style, and she also had her hair done in a side part with layers.
She captioned the video: 5ft7 and stylish!"
And fans flocked to the comments to praise her outfit.
One person wrote: "Body goals, face card that never declines, the brightest smile, all with a good heart…you are everything baby."
Another cheekily said: "The real winner of love island!"
A third added: "Can we all just appreciate how stunning her smile is?"
Fans have complained that the producers "sabotaged" Ella and Tyrique's chance of bagging the £50,000 prize pot.
The hit dating show came to a dramatic conclusion after Jess and Sammy were crowned this year's villa champs.
But eagle-eyed viewers were up in arms, claiming Ella and Tyrique's explosive bust-up the day before the final robbed them of the first-place spot.
Ty's brother also hit out after the couple came in third place on the show.
We pay for your stories and videos! Do you have a story or video for The Scottish Sun? Email us at scoop@thesun.co.uk or call 0141 420 5200