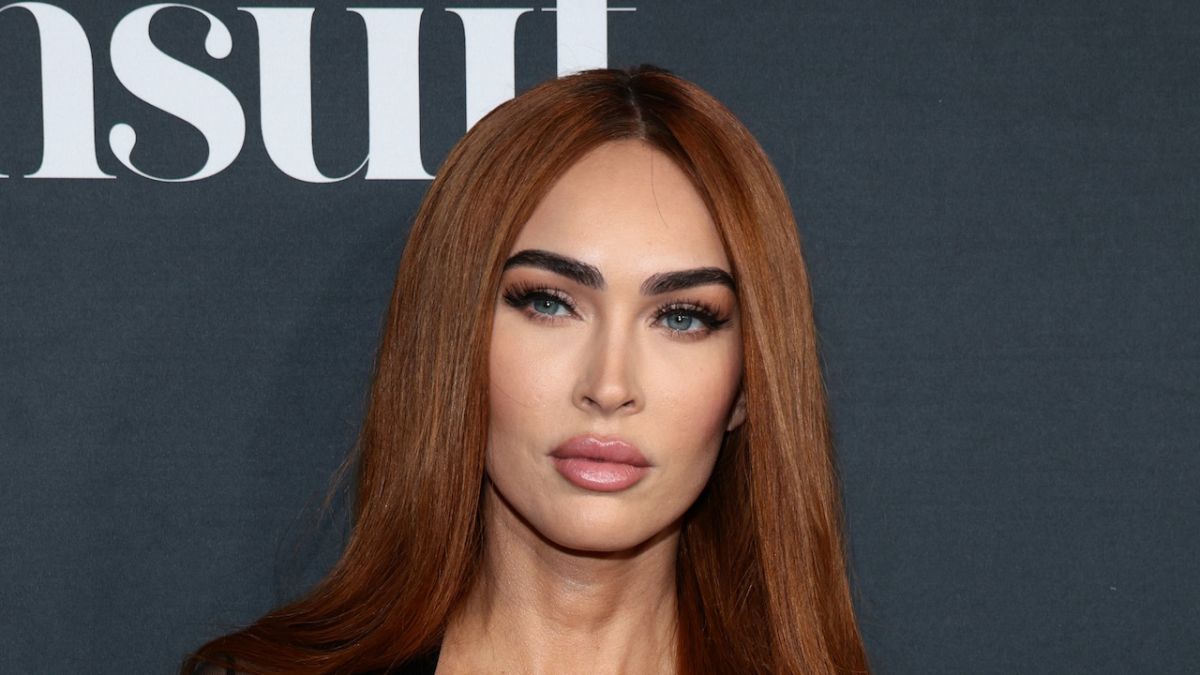 Actress/model Megan Fox has been a public figure for decades now, and continues to be wildly popular on social media. This partly thanks to her relationship with Machine Gun Kelly, which has been an off and on again saga. Lately Fox has been under the radar, but she reappeared on social media to share some epic nail art. And yes, they look pretty gorgeous.
After being outrageous on social media for years, Megan Fox deleted photos of her and Machine Gun Kelly and largely stopped posting. While Fox returned thanks to a partnership with Diablo, she's gone back to being regularly silent on social. But the public was recently treated to a photo of a recent manicure on Instagram, check it out below: 
Now that is a look. Named cotton candy aura, you can see a gorgeous set of nails with a mixture of power blue and pink. The pink radiates out of the center of the nail, and smart money says Megan Fox has gotten some double takes since getting them done. Although that's likely an experience she's use to regardless. 
The above image come sot us from the Instagram of LA nail artist Britney Boyce. The account has 47.4k followers, thanks to the detail-oriented work she does and various celebrity collaborations. Megan Fox is one of those clients, along with other names like Kerry Washington and Kim Kardashian.
Interestingly enough, this isn't the first time the Jennifer's Body actress has made headlines related to her nail artist. Not along ago Fox clapped back at haters who took umbrage with her posting a GoFundMe for Boyce's family, rather than simply paying the amount in full. Those who have been following her for a while know that Megan Fox isn't shy about firing back at critics online. 
As previously mentioned, much of the conversation surrounding Megan Fox lately has been surrounding her relationship with Machine Gun Kelly. The pair were known for the outrageous ways they'd show affection, but that stopped over Super Bowl weekend when rumors of infidelity started swirling. But the pair reportedly went through extensive therapy together, and Fox and MGK are seemingly moving forward with wedding planning. Fox also wrote a book, with fans eager to see any chapters about MGK.
Megan Fox will return to the big screen with Expendables 4 on September 22nd. In the meantime, check out the 2023 movie release dates to plan your next movie experience.