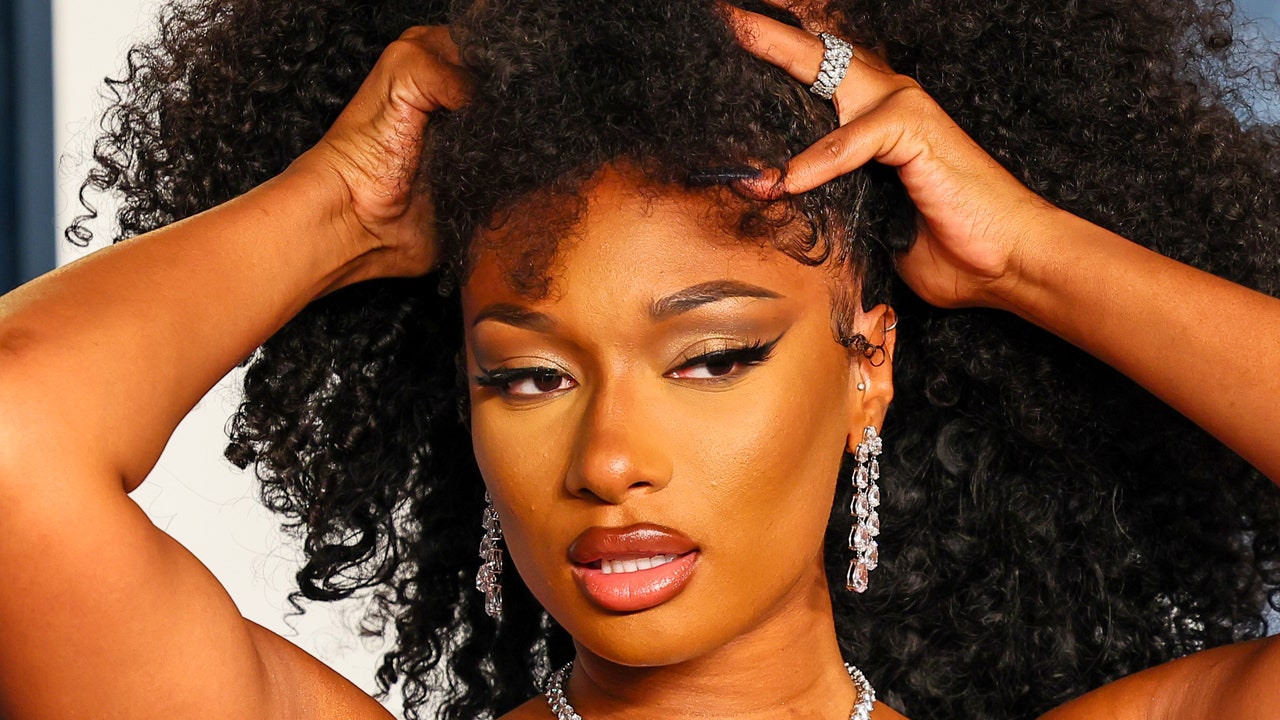 Megan Thee Stallion doesn't play fair at all. On Tuesday, August 29, the Houston rapper decided to bless us with a 10-photo Instagram dump featuring several heart-stopping looks with a variety of hairstyles and manicures. If we could analyze each and every picture pixel by pixel, we would, but today, our eyes were locked on one elaborate manicure with nail art that would look right at home in a museum.
She posted the photo with the simplest caption: the flashing camera and peace sign emojis. In her nailfie of the manicure in question, seen on slide 7, she's posing with her hand splayed on her stomach near her teal butterfly belly ring, showcasing the creative manicure.
Not one of the four lipstick-shaped nails shown looks like the other. Her middle and pinky fingers looked like they were covered with a sheer mint hue and silver decals. A massive, silver, 3D decal covered most of the middle fingernail, and right underneath, a row of teeny metallic spheres were arranged in a line. A smaller decal that we can't quite make out adorned the tip of her pinky nail, which was also splattered in gold.
Similar to her pinky finger, her index nail also was covered with abstract gold art, but the base of the nail was completely transparent. Her ring nail was painted with an intricate design in blue, orange, and white — the design looked like something you would see on tiles or a ceramic piece of art. A tiny dual-toned blue flower rested at the center of the nail surrounded by abstract lines and shapes. The lighter of the blues matched the color of her belly button ring.