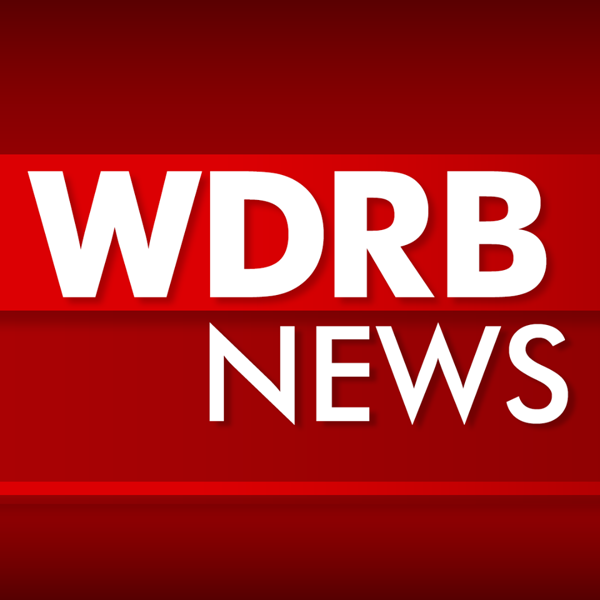 MIAMI–(BUSINESS WIRE)–Sep 13, 2023–
Global healthy aging innovator MONAT Global Corp (MONAT) has expanded its portfolio of naturally based and scientifically backed products with the introduction of MONAT Skincare Makeup. The expansion offers a comprehensive, high-performance collection of prestige color cosmetics infused with skincare benefits.
This press release features multimedia. View the full release here: https://www.businesswire.com/news/home/20230913710546/en/
MONAT Global expands into Skincare Makeup. (Photo: Business Wire)
"After successful ventures into skincare and wellness, we've continued to innovate and expand by introducing cosmetics into our portfolio," said Ray Urdaneta, MONAT CEO and Co-Founder. "Featuring products formulated with our proprietary IR Clinical™ Technology and REJUVENIQE S™, MONAT Skincare Makeup delivers benefits beyond color."
MONAT Skincare Makeup is the newest expansion of the company's premium skincare line, which along with its haircare and beauty supplement categories has propelled the brand to a household name in healthy aging over the past nine years. The brand currently has more than 700,000 VIP Customers and 157,000 active Market Partners worldwide.
MONAT enters the skincare makeup market with seven clinically tested products ranging from $28–39 that are formulated with natural, anti-aging powerhouse ingredients including botanical oils, antioxidants, niacinamide, peptides and many more. The lineup includes:
MONAT Perfecting Translucent Loose Powder™: A talc-free formula that can help extend the wear of your makeup throughout the day. This product helps hydrate the skin, improves the appearance of textured skin, blurs pores, and fills in fine lines and wrinkles. Featuring vitamin E—a powerful skin antioxidant and conditioner—and mineral pigments, this formula provides a lightweight, natural, radiant finish .
MONAT Brighten + Correct Concealer™: Medium to full coverage shades that blend effortlessly into the skin for a brighter, smoother, more youthful look. Featuring the immensely popular Eye Smooth™ technology with niacinamide and peptides, MONAT Brighten + Correct Concealer™ instantly covers dark circles, under-eye bags, puffiness, and signs of fatigue while helping smooth fine lines and wrinkles.
MONAT Liquid Lipstick™: Available in six universal, buildable shades and a sheer-satin finish, MONAT Liquid Lipstick™ features a weightless formula that provides the color you desire without the weight. Featuring sodium hyaluronate and botanical oils, MONAT Liquid Lipstick™ provides the nourishment and care your lips need with hydration that lasts up to twelve hours. The precision applicator glides color smoothly, helping to define lips, and is great for touchups throughout the day.
MONAT IR Clinical™ Mascara: A black-tinted, lash hybrid product that merges the benefits of a lash serum with those of a traditional mascara. Infused with groundbreaking IR Clinical™ technology featuring caffeine, melatonin, and REJUVENIQE®, MONAT IR Clinical™ Mascara instantly lengthens and volumizes lashes while nourishing and strengthening for longer, stronger, fuller-looking lashes over time. The buildable formula also resists smudges and flakes.
MONAT IR Clinical™ Clear Brow Gel: A long-lasting clear brow gel featuring our revolutionary IR Clinical™ technology that lifts, fluffs, and sets brows in place for all-day wear. The lightweight formula hydrates, conditions, and defines for thicker-looking brows with a polished finish.
MONAT Hydrating Liquid-Gel Cream Blush™: A hydrating, buildable formula that instantly moisturizes and nourishes the skin while adding a healthy-looking, dewy glow that lasts throughout the day. Featuring jojoba esters and vitamin E, MONAT Hydrating Liquid-Gel Cream Blush™ helps improve the look of skin texture and elasticity while brightening the skin. The liquid texture allows for a smooth and seamless application without streaks and patchiness.
MONAT Radiant Bronzer: A talc-free, lightweight, buildable bronzer with REJUVENIQE S™ and squalane that sculpts and defines while providing a radiant, sun-kissed look. Pigments work to blur lines and diffuse to create a lasting, luminizing effect with natural-looking warmth.
As with all MONAT products, MONAT Skincare Makeup products are naturally based, vegan and animal-friendly. Consumers can purchase Skincare Makeup through a MONAT Market Partner and MONATGlobal.com.
About MONAT Global
MONAT Global is an international healthy aging haircare, skincare and wellness brand founded to help people everywhere enjoy beautiful, healthy, fulfilling lives through exceptional, naturally based products; a fun and rewarding business opportunity; and a culture of family, service, and gratitude. Founded in 2014 and headquartered in Miami, Florida, MONAT provides ground-breaking opportunities through a novel social marketing approach to Direct Sales. MONAT's product development is supported by a Scientific Advisory Board comprised of eminent professionals in medicine, cosmetics, haircare, science, and health. MONAT offers a unique and exciting business model and one of the most generous compensation plans in the U.S., Canada, U.K., Ireland, Lithuania, Spain, Poland, France, Australia and New Zealand.
Availability: www.monatglobal.com
Facebook: /MONATOfficial | Instagram: @monatofficial | YouTube: /MONATOfficial
Twitter: @MONATOfficial | Pinterest: /MONATOfficial
View source version on businesswire.com:https://www.businesswire.com/news/home/20230913710546/en/
CONTACT: Lauren Scheer
5WPR for MONAT Global
+1 (646) 625-7764
KEYWORD: UNITED STATES NORTH AMERICA FLORIDA
INDUSTRY KEYWORD: FASHION ONLINE RETAIL COSMETICS RETAIL LUXURY CONSUMER WOMEN
SOURCE: MONAT Global
Copyright Business Wire 2023.
PUB: 09/13/2023 08:07 AM/DISC: 09/13/2023 08:08 AM
http://www.businesswire.com/news/home/20230913710546/en