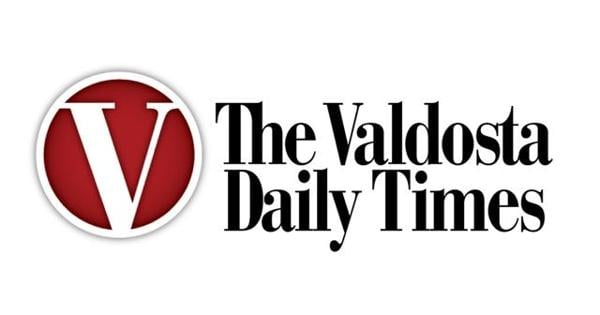 Local Entrepreneurs Open Blo Blow Dry Bar in Winter Garden, Giving Women a Chance to Feel More Confident
WINTER GARDEN, Fla., Aug. 22, 2023 /PRNewswire/ — Blo Blow Dry Bar, North America's original blow dry bar and blow dry bar franchise, will open its newest bar on August 25 in Winter Garden. Located at 14410 Shoreside Way, the new bar will offer guests five signature styles on its hair menu, a la carte options, a variety of hair treatments, plus five signature makeup looks and a brand new section of customized looks to provide endless inspiration. Also, for a limited time, the new bar will offer a founder's rate for its signature Mane Squeeze Membership that includes two blowouts a month for $75, $5 off each additional blow out and 10% off retail.
The new bar is owned and operated by local entrepreneurs and husband-wife duo, Sheila and Matt Bater. Florida residents, the Baters bring vast experience in both retail and real estate and currently own two franchise concepts within the wellness industry. Seeing the impact they have on the customers of their existing franchises; they look forward to further making an impact on the greater Orlando community with their Blo Blow Dry Bar.
"This Blo Blow Dry Bar location fills a need in the market," said Sheila. "A lot of women unsuccessfully try new hairstyles to fit the trends, myself included. I want this location to be a place where women can go to get a hassle-free hairstyle. I have a passion for helping people and I understand how hard it is for women to feel confident about themselves. I want women to feel beautiful after an appointment at Blo Blow Dry Bar. If I can do that, I can call our business a success."
To celebrate the opening, Blo Blow Dry Bar guests are able to purchase a discounted Mane Squeeze membership for a limited time. To purchase, visit https://go.booker.com/location/BloWinterGarden/buy/membership.
Blo Blow Dry Bar is on a mission to create a space where people of all ages, ethnicities, and orientations are welcomed, represented, and made to feel gorgeous while emphasizing the need for self-care and wellness. Combining a sophisticated design with a fun and energetic environment, Blo cultivates a seamless and enjoyable experience for guests upon their arrival, during, and after their services. Expertly trained blo-ers are available for consultation seven days a week to meet the needs of all guests. The brand's hair menu includes five signature styles from sleek and straight to bouncy curls, plus a wide assortment of customized looks including updo's and braids. Blo Blow Dry Bar also offers makeup services from expert artists on hand to help guests look and feel amazing for any occasion.
Blo Blow Dry Bar is open Monday – Wednesday from 9 a.m. – 6 p.m., Thursday – Saturday from 9 a.m. – 7 p.m. and Sunday from 11 a.m. – 5 p.m. For more information on Blo Blow Dry Bar in Winter Garden, please visit https://blomedry.com/blo-winter-garden/ or call 407-461-0559.
About Blo Blow Dry Bar
Blo Blow Dry Bar is North America's original blow dry bar and the world's largest blow dry bar franchise. The company transformed beauty norms and reinvented the salon industry when it launched the "no cuts, no color" concept: only blow outs. Since opening its first location in Canada in 2007, Blo has grown to over 140 locations across the U.S. and Canada and continues to expand rapidly. The brand has also evolved over time, adding makeup services, a membership program, and quality retail products to its bars. With a mission to enhance the lives of those in the community through the power of flawless blow outs and beauty services, Blo Blow Dry Bar offers perfectly styled hair and exceptional customer experiences seven days a week. For more information visit www.blomedry.com.
Media Contact: Emily Otter, Fishman Public Relations, (440) 623-6532, or eotter@fishmanpr.com
View original content to download multimedia: https://www.prnewswire.com/news-releases/multi-brand-franchisees-bring-blo-blow-dry-bar-to-winter-garden-prioritize-women-empowerment-301907216.html
SOURCE Blo Blow Dry Bar