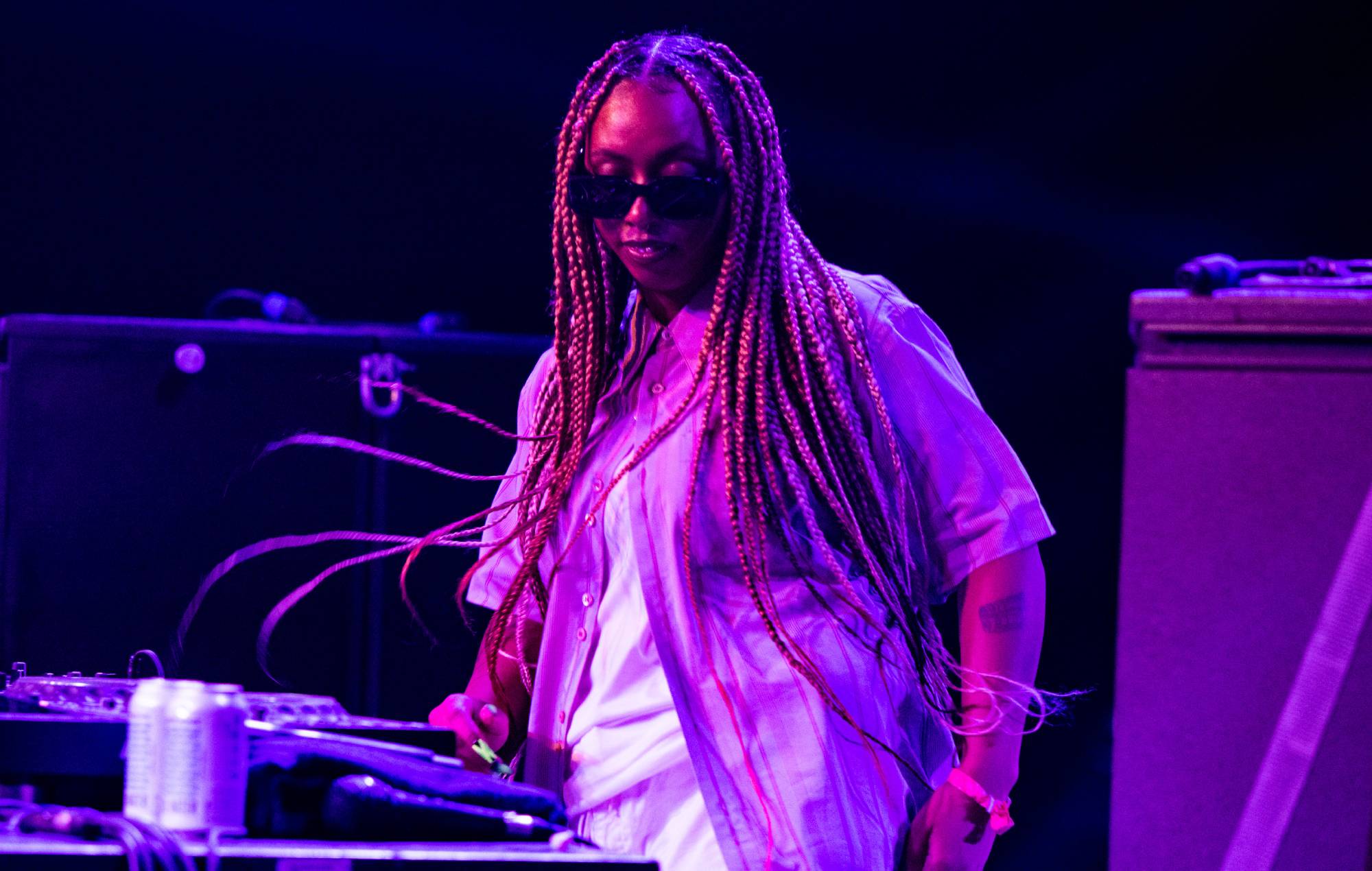 Nia Archives has shared a new single, 'Bad Gyalz', and announced a day rave.
The song is the artist's first new release since 'Off Wiv Ya Headz' back in June, which interpolates A-Trak's huge version of Yeah Yeah Yeahs' 'Heads Will Roll'.
Speaking about the track, Archives said: "I was on ma way to the studio with Clipz listening to Ranking Ann who is one of my fave MCs – period. And then I was just thinking about tha fact that like whenever I go to one of my shows, it's like 85 per cent women age 18 -25 which is so amazing! And they are all baddies, absolute junglists. So I wanted to make a song that represents that and tha women that come to ma raves. And that's how Bad Gyalz was born!"
The video was shot on VHS and features several vignettes of different girls from all walks of life hanging out with their friends. It includes cameos from the likes of Olivia Dean, Buck Betty, PXSSY PALACE and more.
Check out 'Bad Gyalz' below:
To celebrate the song's release, Archives has announced a one-off 'Bad Gyalz Day Party' taking place this Saturday (August 6) on 60 Dock Road in London, for women, non-binary people and members of the LGBTQ+ community. The rave will feature DJ sets from DJ Flight, PXSSY PALACE, Sim0ne, Izzy Bossy and more.
Archives released a new EP, 'Sunrise Bang Ur Head Against Tha Wall', earlier this year. In a four-star review, NME wrote: "The likes of the high-octane bossa nova rework 'Baianá' and the lofty titular track let her production skills stand out, but it's her songwriting that really takes the spotlight on this EP. Less reliant on beats to get you moving, its toned-down feel makes you sit with Nia's stories and see the person behind the tunes she spins.
"Being able to show so much humanity and versatility so early in her career is highly respectable and if this is a glimpse of the future, Nia Archives looks set to become an unstoppable generational talent."