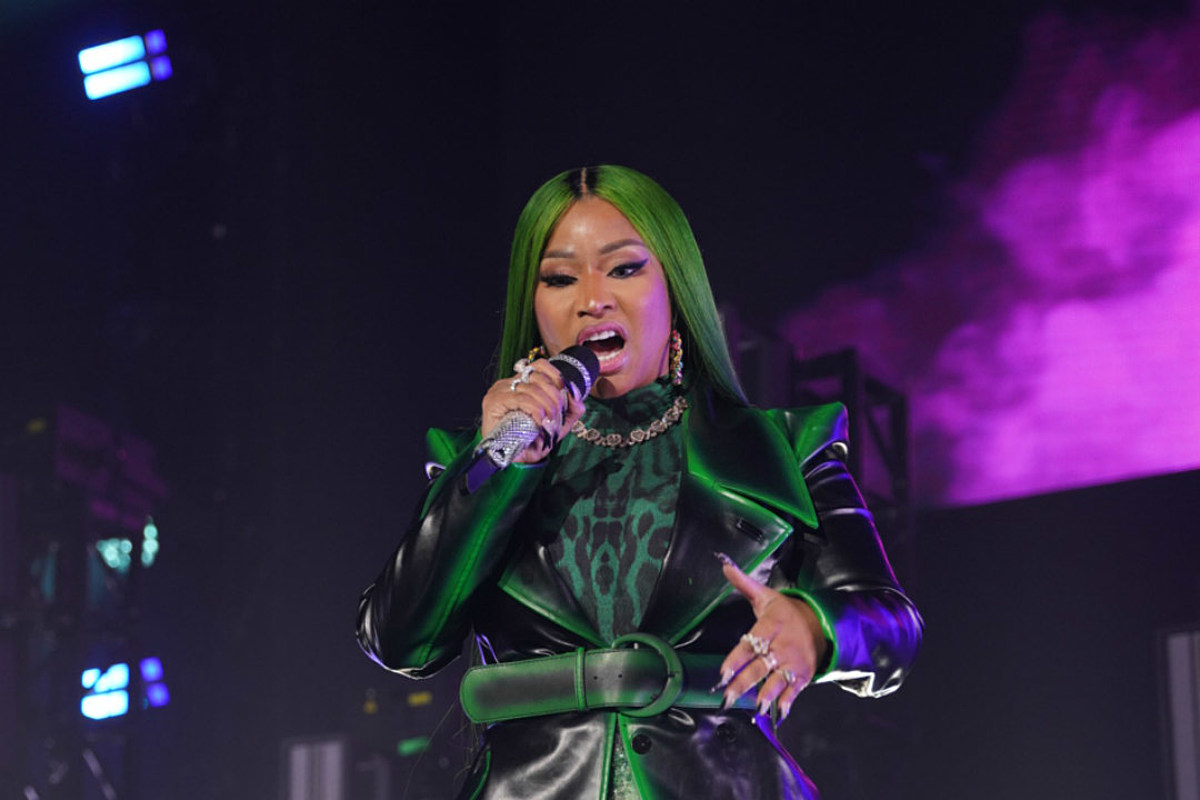 Nicki Minaj is claiming legal action has been taken against a woman for a recent swatting call prank against the rapper.
Nicki Minaj Claims Swatting Prank Has Resulted in Charges
Nicki Minaj has fallen victim to swatting pranks on multiple occasions recently, which involve a person calling the police and making hoax claims that result in authorities showing up at the target's house. On Wednesday (Aug. 23), Nicki updated fans on the saga, which apparently ended with someone facing criminal charges.
"To the woman who made those swatting calls to my home…#WasItWorthItDumbo?" Nicki Minaj posted on Twitter.
"I'm sure all your fave blogs will get that info to you guys real soon," she added. "Just like they couldn't wait to post all those made up stories they got paid to post."
In another post, Nicki Minaj confirmed charges have been filed against the woman who made the prank calls.
"Stephanie Bell. A warrant is in the system," Nicki added. "Great detective work. So grateful. The DA filed one count for the swatting call and one for the false report to DCFS. To God be the glory."
XXL has reached out to the Los Angeles District Attorneys Office for comment.
Nicki Minaj Falls Victim to Swatting Calls
Nicki Minaj has fallen victim to swatting calls on multiple occasions over the last few months. Back in June, police showed up to Nicki's door after getting a hoax call claiming a child was being abused at the rapper's home. Last month, a similar incident happened when someone called police and falsely claimed someone was shot at Nicki's house.
Here Are the Many Times Nicki Minaj Gave Flowers to Other Women in Hip-Hop