While often overshadowed by her sister's larger-than-life persona, Nicky Hilton Rothschild has charted her own path in the fashion and business worlds. Born into the famous Hilton family, Nicky made her mark not as a socialite but as a savvy entrepreneur with an eye for style. From her teenage years, Nicky displayed a flair for fashion, interning with renowned designers and sharpening her skills.
It was clear from the beginning that she was not content to merely inherit her family's success. She aimed to carve out a niche of her own. According to CelebrityNetWorth, she boasts a net worth of $100 million in 2023, a sum indicative of her entrepreneurial spirit.
Born With A Silver Spoon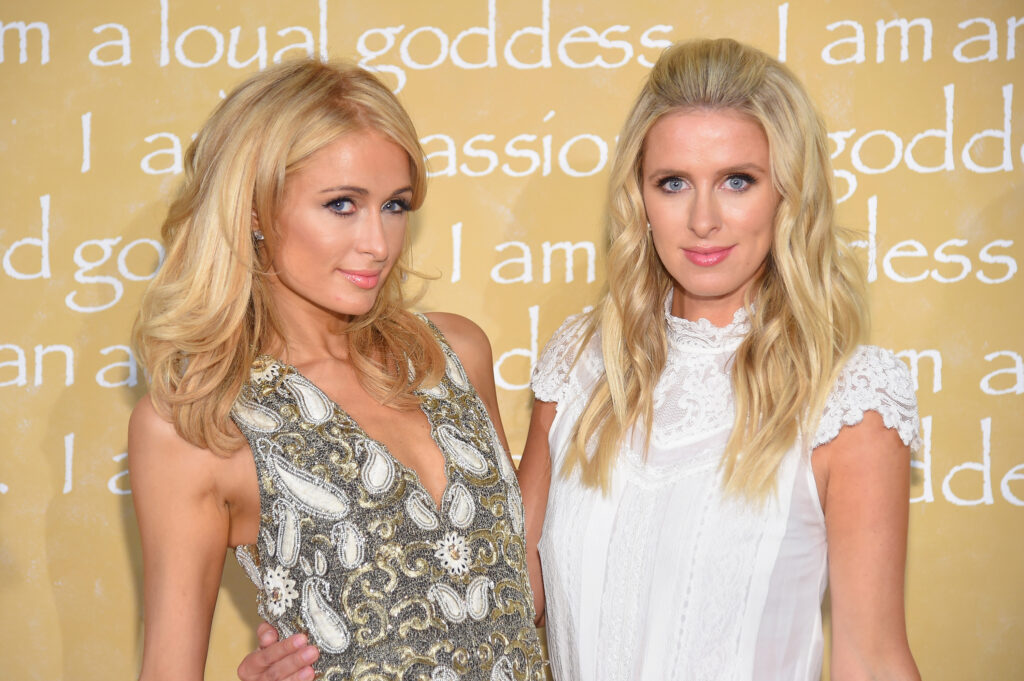 Nicky Hilton's career has been a mosaic of fashion-forward thinking and well-timed business ventures. Launching her clothing line, Chick, in 2004, she demonstrated her understanding of contemporary style. Though Chick experienced growing pains, Nicky persisted and launched a second line, Nicky Hilton, to acclaim.
Collaborations with giants like eLuxe and Tolani followed, amplifying her status in the fashion industry. Yet, her accolades are not limited to fashion. Nicky penned the book 365 Style, offering guidance on fashion from the perspective of someone who has been both an observer and creator. Her accolades lie in recognition from those in the fashion industry. She is seen not just as an heiress but a true fashion icon.
A Family-Centered Wealthy Heiress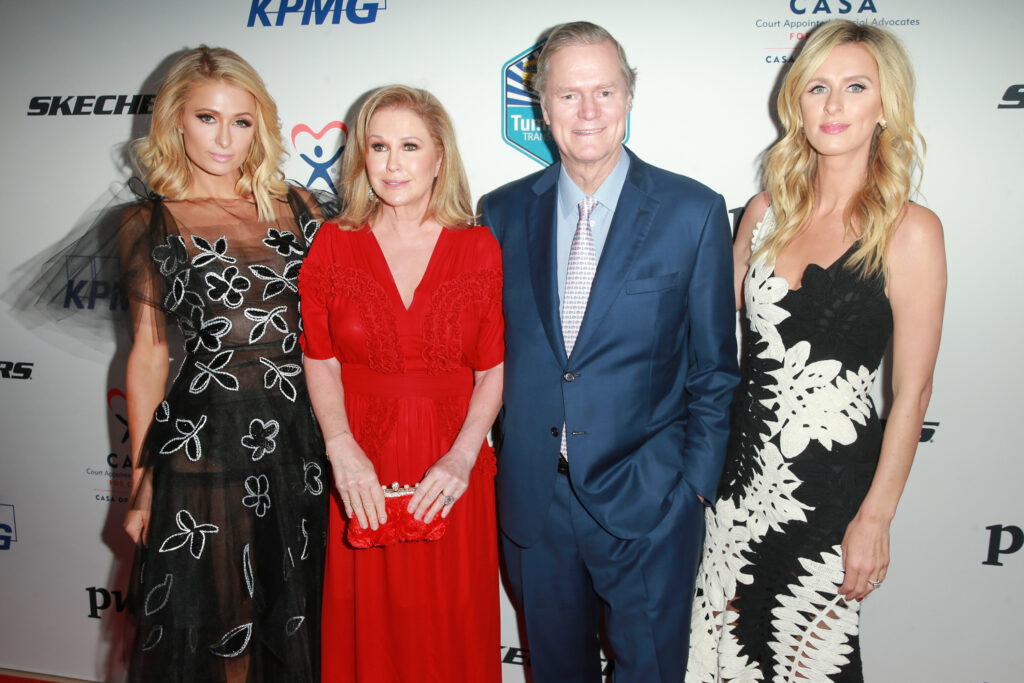 A tale of love and growth, Nicky Hilton's personal life has seen her evolve from a young woman in the public eye to a wife and mother. Her marriage to James Rothschild symbolizes her transformation into a family-centered individual, complementing her business pursuits. Her friendships with the who's who of the celebrity world have always kept her in the public eye. However, her role as a mother has added a new layer to her public persona. The delicate balance she maintains between her private life and her public image makes for an interesting study in self-awareness and control.
Nicky Hilton Net Worth: Business Ventures & Philanthropy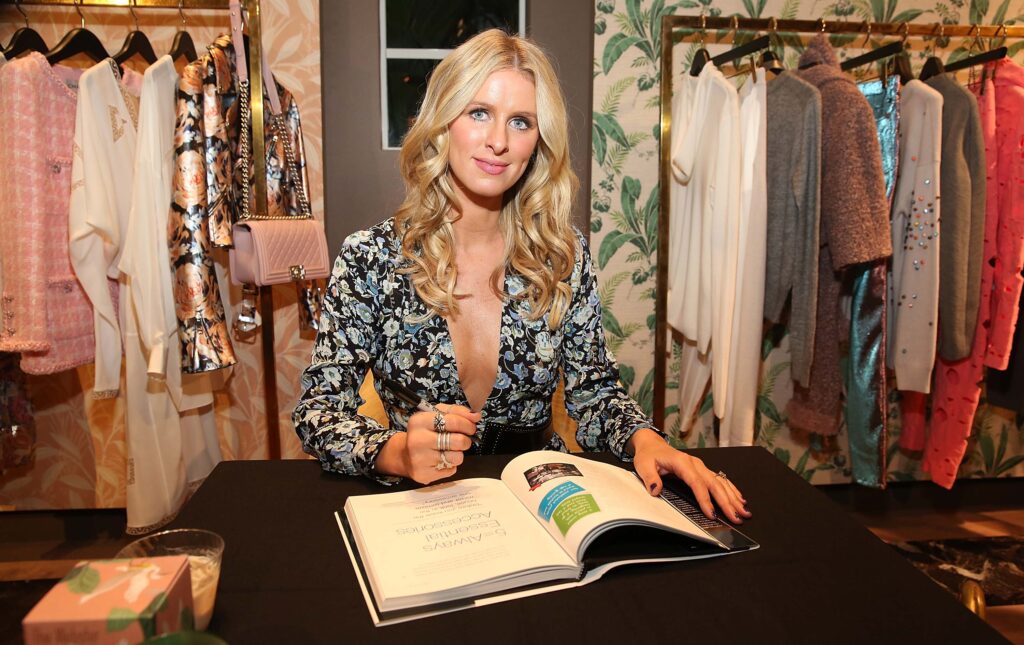 Nicky's ventures underline the connection if "business" and "Hilton" seem synonymous. Her business pursuits are diverse and ambitious, from her fashion lines to her hotel designs. Nicky's collaboration with Linea Pelle created luxurious handbags without extravagant price tags, a smart business move aligned with her fashion principles. But it's not all numbers and profits; Nicky's heart beats for philanthropy too. Her involvement with various charities and non-profit organizations has solidified her place as a businesswoman and a conscientious citizen of the world, engaged in causes like animal rights and human welfare.
A Future Of Wealth For Nicky Hilton Rothschild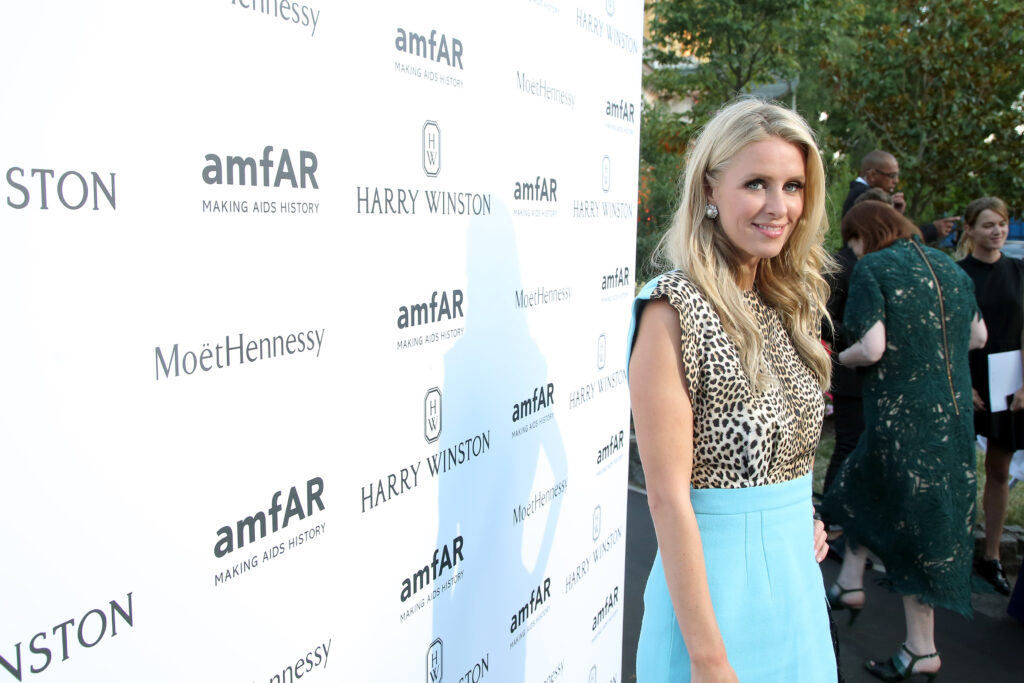 Nicky Hilton Rothschild's tale is a symphony of fashion notes, entrepreneurial beats, and personal harmonies. It's easy to overlook her achievements in the shadow of her family's prominence, but to do so would be to miss out on a story of resilience, creativity, and a quiet but steady ascent to success. Nicky has played various roles – a designer, a businesswoman, a mother – and in each, she has displayed a knack for transforming what's handed to her into something distinctly her own. She's not just a Hilton; she's Nicky Hilton, and her story, is one of success defined on her own terms. It's a tune worth listening to for anyone with an ear for genuine artistry and ambition.