The Nike Air Max 90 is a highly popular sneaker celebrated for its enduring appeal. Originally released in 1990, it quickly gained widespread recognition and became a cultural icon. Its design, featuring visible Air cushioning in the sole, was revolutionary at the time and set a trend for future Air Max models. The Air Max 90's classic silhouette and comfortable fit have made it a staple in both athletic and casual wear. Over the years, Nike has released numerous colorways and collaborations, keeping the shoe fresh and appealing to a wide audience.
Its timeless design and performance continue to attract new fans and maintain the loyalty of longtime enthusiasts. Whether for sports or everyday fashion, the Nike Air Max 90 remains a classic favorite that stands the test of time. Its influence extends beyond the sneaker community, as it has been embraced by fashion enthusiasts worldwide. With its rich history and continued popularity, the Nike Air Max 90 remains an iconic shoe that continues to leave a lasting impact on sneaker culture and streetwear fashion.
Read More: Kanye West & Bianca Censori Abandon Footwear, Go Barefoot In Italy
"Just Do It" Nike Air Max 90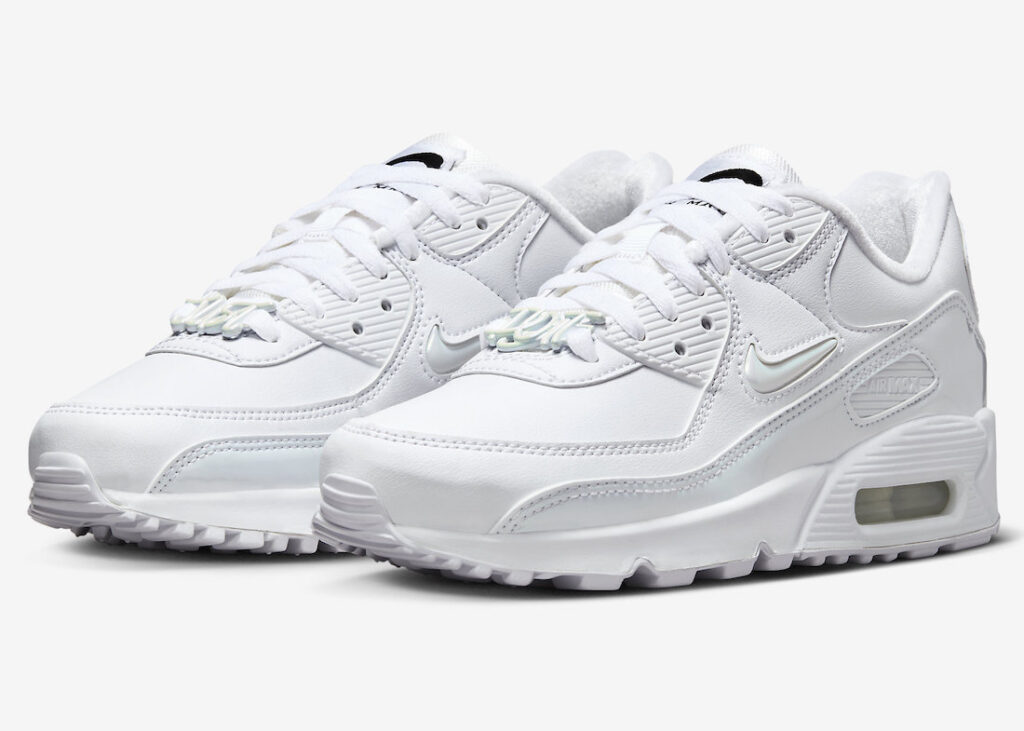 The sneakers feature a white rubber sole with a clean white midsole, revealing the Nike Air bubble. The uppers feature a combination of leather and mesh in an all-white colorway. On the sides, a small Nike Swoosh can be found, featuring an iridescent accent. Other iridescent details include the heel tab, which features upside-down Nike branding. Finally, both sneakers feature "Just Do It" lace locks, adding a touch of elegance to the sneakers.
More Photos
Sneaker Bar Detroit reports that the Nike Air Max 90 "Just Do It" is releasing at some point in 2023. Also, the retail price of the sneakers will be $140 when they release. Further, make sure to let us know what you think about these kicks in the comments below. Additionally, stay tuned to HNHH for the most recent updates and news from the sneaker community. We'll make sure to offer you the newest products from the most notable brands.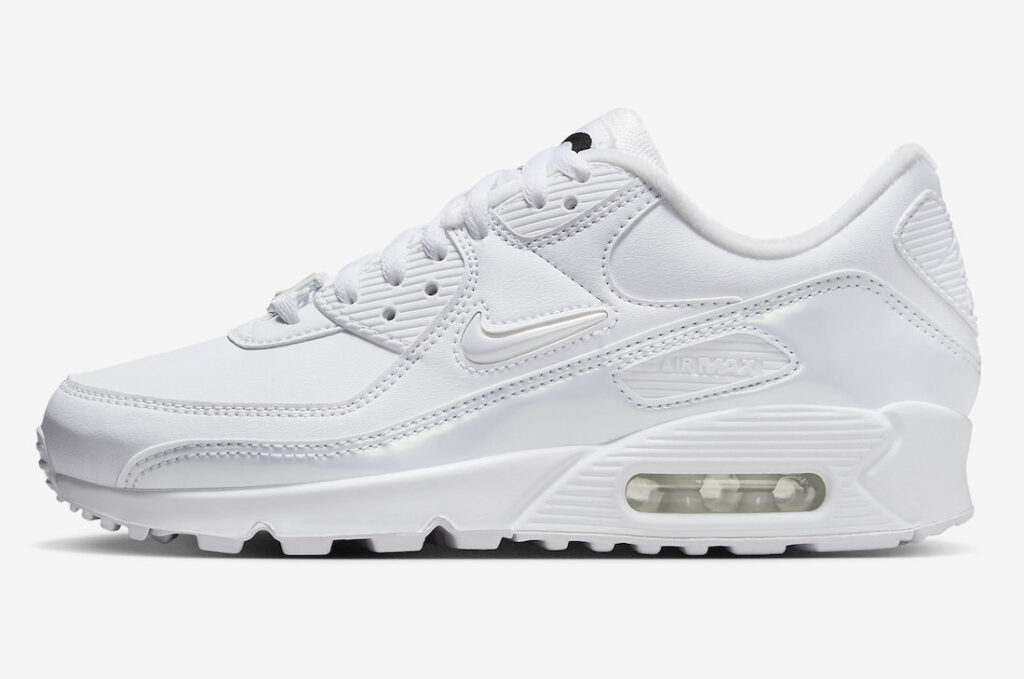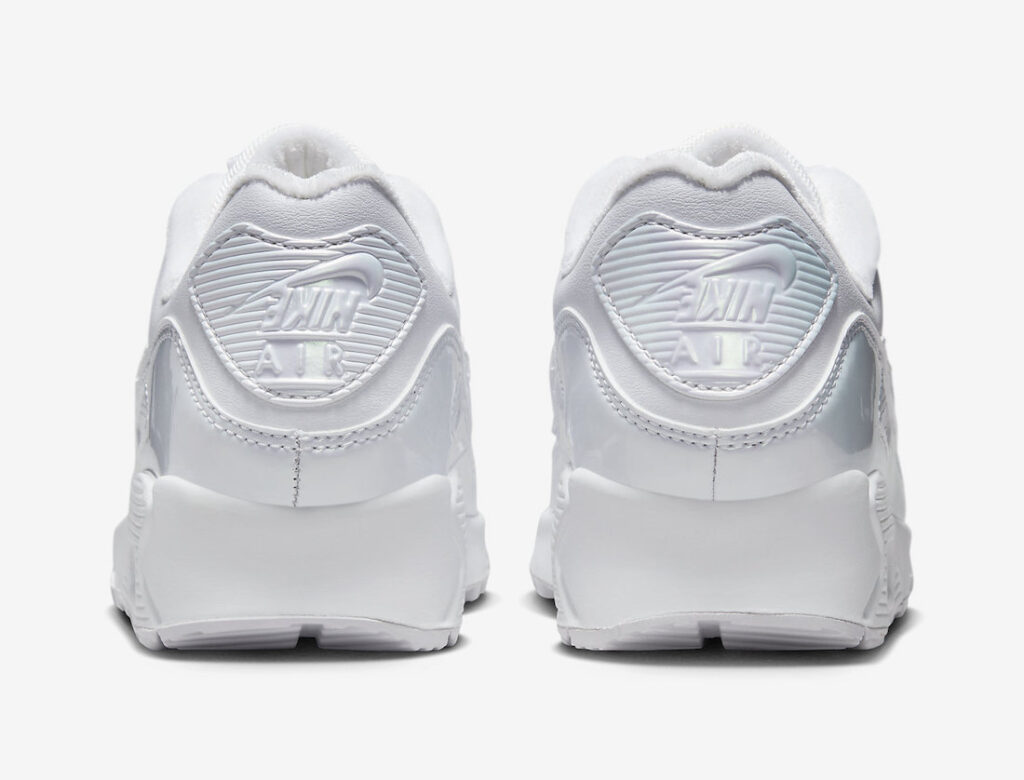 Read More: Air Jordan 1 Low "Atmosphere Grey" Officially Revealed
[Via]