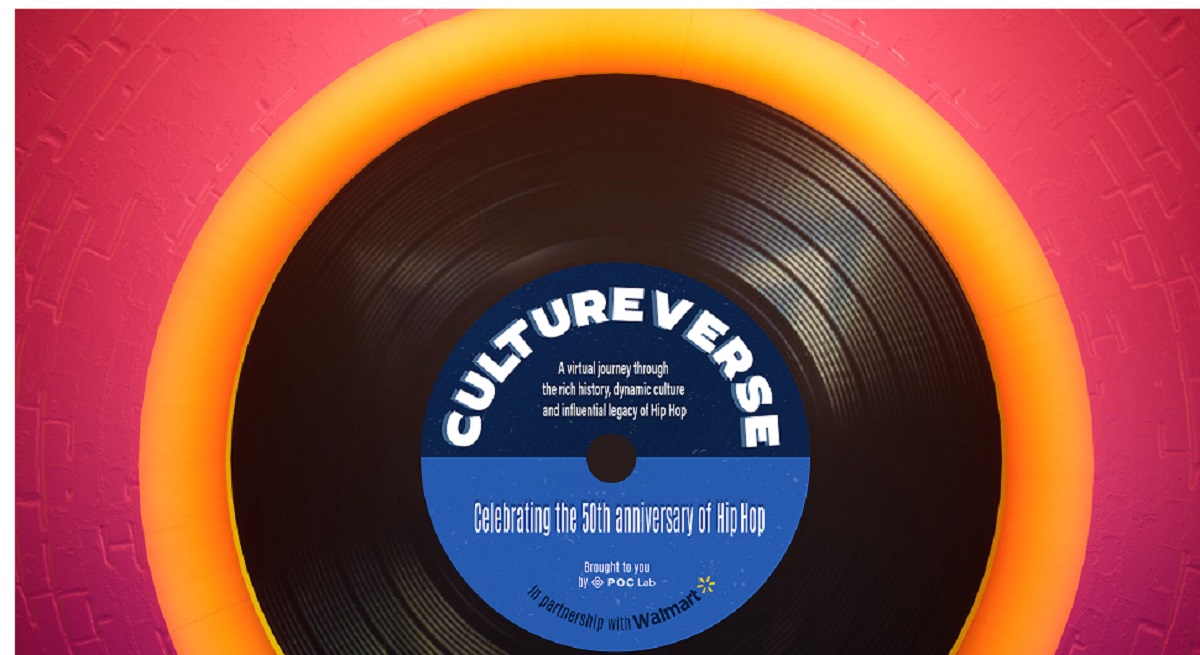 Head over to our on-demand library to view sessions from VB Transform 2023. Register Here
---
People of Crypto Lab (POClab), a Web3 creative studio, has announced a virtual experience dubbed Cultureverse, in partnership with Walmart, to commemorate the 50th anniversary of Hip-Hop and celebrate the transformative power of Black culture.
This gamified and interactive virtual odyssey, is set to launch next month on Spatial, aims to honor the visionaries of Hip-Hop while exploring its evolution and cultural impact.
Cultureverse, launching in September, offers an immersive and educational experience that pays tribute to Hip-Hop and its profound influence on art, music, and fashion. Supported by partners like Rock the Bells, the experience invites players to engage with captivating gamified elements, delving into the world of Hip-Hop and its rich cultural heritage.
Walmart, a leading partner in this venture, will leverage its Black & Unlimited platform to empower Black creators, makers, and entrepreneurs. Through custom programming and unique collaborations within Cultureverse, Walmart aims to inspire a new generation of Black innovators and create real-world impact.
Justin Breton, director of brand experiences and strategic partnerships at Walmart, said in a statement, "Cultureverse presents a unique opportunity to bring Walmart's Black & Unlimited platform to the virtual world for the first time – all with the goal of inspiring a new generation of Black creators, entrepreneurs, and culture builders and creating real-world impact in the process."
People of Crypto Lab is dedicated to merging culture and technology, has been actively promoting the visibility of marginalized communities. Their previous initiative, #MetaPride, launched the first-ever Pride festival in the metaverse. With Cultureverse, POClab continues its mission of driving change and fostering innovation by celebrating the impact of Black culture on society.
Simone Berry, cofounder of POClab, said in a statement, "This collaboration with Walmart's Black & Unlimited aims to inspire a new generation of Black creators and foster an environment of innovation and inclusivity while continuing our mission to drive meaningful digital connections between brands and consumers."
Cultureverse represents more than just a one-time experience; it signifies a commitment to inclusivity and the representation of underrepresented voices. By joining Cultureverse this September, participants can celebrate the essence of Black culture in virtual worlds and contribute to a movement that seeks to promote meaningful connections and cultural appreciation.
GamesBeat's creed when covering the game industry is "where passion meets business." What does this mean? We want to tell you how the news matters to you — not just as a decision-maker at a game studio, but also as a fan of games. Whether you read our articles, listen to our podcasts, or watch our videos, GamesBeat will help you learn about the industry and enjoy engaging with it. Discover our Briefings.