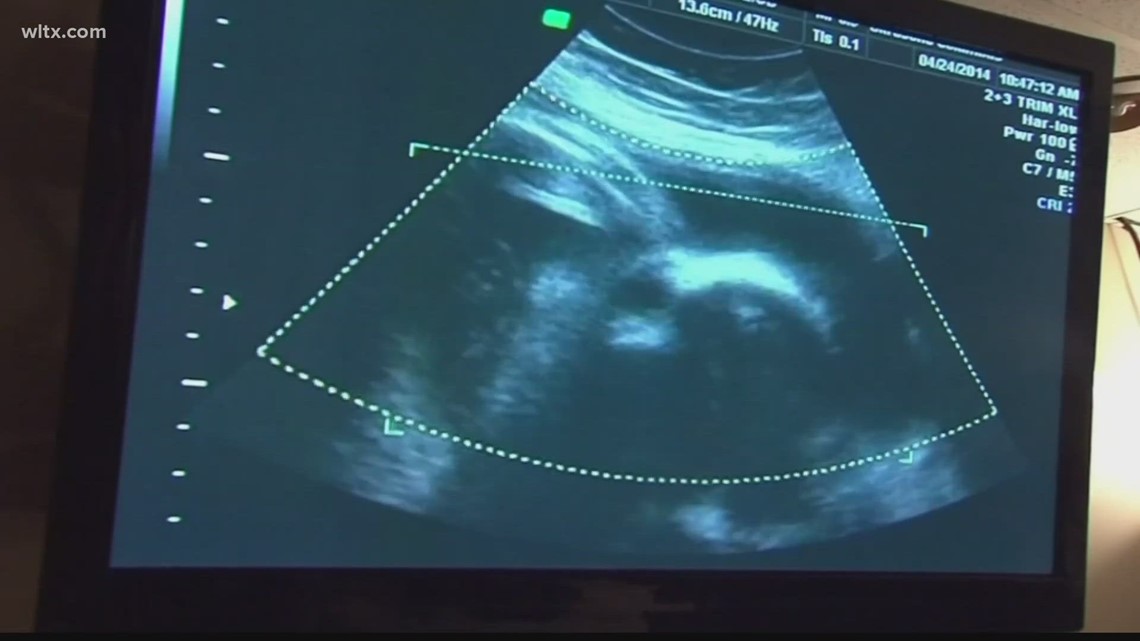 In his dissenting opinion, Beatty wrote: "The result will essentially force an untold number of affected women to give birth without their consent. I am hard-pressed to think of a greater governmental intrusion by a political body. This outcome is not an affirmation of the separation of powers, as the majority declares, but an abdication of this Court's duty to ascertain the constitutionality of the challenged legislation."
Statements in reaction to the Court's opinion have been issued by stakeholders in the case. 
South Carolina Governor Henry McMaster released a statement saying, "The Supreme Court's ruling marks a historic moment in our state's history and is the culmination of years of hard work and determination by so many in our state to ensure that the sanctity of life is protected," said Governor Henry McMaster. "With this victory, we protect the lives of countless unborn children and reaffirm South Carolina's place as one of the most pro-life states in America."
Attorney General Alan Wilson: "The South Carolina Supreme Court's historic decision to uphold the state's Fetal Heartbeat Act is a huge win in our efforts to protect the unborn and save innocent lives. I appreciate all the hard work of our state legislature and am proud of the South Carolina Attorney General's Office team that defended this law in court."
Sam Orr, Policy & Communications Director for the Senate Majority (Republican) Caucus: "Fifty years of patience and devotion from the pro-life movement culminated in the fall of Roe last summer. The Dobbs decision meant relief for many across the nation and a renewed vigor to take up the fight for life at the state level.
"South Carolina's Dobbs moment is upon us now.
"Today, the State Supreme Court made clear that South Carolina may enact a law to protect unborn children from abortion once a heartbeat is detectable.
"The steadfast work of Senate Republicans on behalf of the most vulnerable has resulted in the birth of a new South Carolina; one that is no longer an abortion destination but a refuge for the unborn.
"Our fight is not over. Today, we celebrate, and tomorrow, we continue striving to make South Carolina a free, safe, and beautiful home for all her citizens."
Christale Spain, SC Democratic Party Chair:  "Thanks to the MAGA Republicans in our legislature, an all-male court has upheld horrifying and dystopian legislation that bans abortion in South Carolina before many women even have the chance to find out they're pregnant. Doctors and nurses will be threatened with fines and jail time just for providing vital health care, rape and incest victims will be forced to share the crimes committed against them just to get the care they need, and women in rural, low-income, and communities of color across the Palmetto State who already face insurmountable barriers to health care will be disproportionately impacted.
"As a woman I understand firsthand how devastating this decision is for us. My heart breaks for the women who will be denied health care, for the women who can't afford to travel out of state to get the health care they need, and for the families who have once again had a vital freedom ripped away from them because of dangerous Republicans who care more about controlling women's bodies than delivering for our hard working families. This cruel abortion ban is the same extremism MAGA Republicans are fighting to take nationwide, but this isn't the end of our fight. South Carolinians will see the extreme legislators who made this happen at the ballot box next year."
Palmetto Family Council, a nonprofit public policy organization focused upon implementing conservative Christian ideas in South Carolina state law, especially concerning sexual morality: 
"We have been anticipating this decision for months," said Palmetto Family Council Interim President Mitch Prosser. "Through the hard work of our General Assembly, Attorney General Alan Wilson, Governor Henry McMaster and so many in the pro-life community, we have now seen the most monumental victory for life in the history of the state of South Carolina."
"With the upholding of this act, we will see a significant decline in the number of abortions obtained by women from within and traveling from outside of our state. South Carolina is now no longer an abortion destination state.
"Not only does this law protect the lives of preborn babies, it also ensures expectant mothers receive the care they need; especially in the event of a life-threatening condition for them or their baby..
"This is a great victory that we will celebrate, but we are not finished yet.
"Palmetto Family will continue to work toward the goal of not only making abortion illegal, but unthinkable in South Carolina and across the country."
Jenny Black, president and CEO, Planned Parenthood South Atlantic: "Today's decision puts the dangerous politicization of South Carolina's highest court on full display and will cause irreparable harm to the people of South Carolina. This abortion ban is nearly identical to the ban struck down by this court just months ago — the only thing that has changed is the makeup of the court. Planned Parenthood South Atlantic's doors remain open, and we will continue to provide abortion care in South Carolina under the severe restrictions of this law, but we know that's not enough. This abortion ban takes away people's ability to control what happens to their bodies, forcing many South Carolinians to remain pregnant against their will. Planned Parenthood and our partners will keep fighting for our patients' ability to control their own bodies, lives, and futures — no matter what."
Alexis McGill Johnson, president and CEO of Planned Parenthood Federation of America: "Today's state Supreme Court decision will have profound impacts on basic health care in South Carolina and across the region, where access for so many has already been cut off. It is not only a stunning reversal of a decision made just seven months ago but an exceedingly dangerous and cynical move by the court that has chosen to do the bidding of anti-abortion politicians in the legislature. South Carolina already ranks among the worst states in the country for maternal mortality — particularly for Black women. We know abortion bans like S.B. 474 only exacerbate this public health crisis and will continue to needlessly cost lives. Despite the court's ruling, Planned Parenthood and its partners will never turn our backs on South Carolinians and will continue doing whatever we can to get patients access to the services they need. This is not the end of our fight."
Nancy Northup, president and CEO of the Center for Reproductive Rights: "With today's decision, the court has turned their backs on South Carolinians and their fundamental rights. The South Carolina Supreme Court took an extreme step backwards by letting this six-week ban go into effect, despite striking down a nearly identical ban just seven months ago. A change in the court's makeup shouldn't change the enduring protections of South Carolina's constitution. South Carolinians' rights should not be up for debate. Under this cruel ban, people across the South will be forced to travel even further just to get the essential healthcare they need. The right to make deeply personal health care decisions should not depend on where you live, and we will not stop fighting for reproductive freedom in South Carolina and across the country."