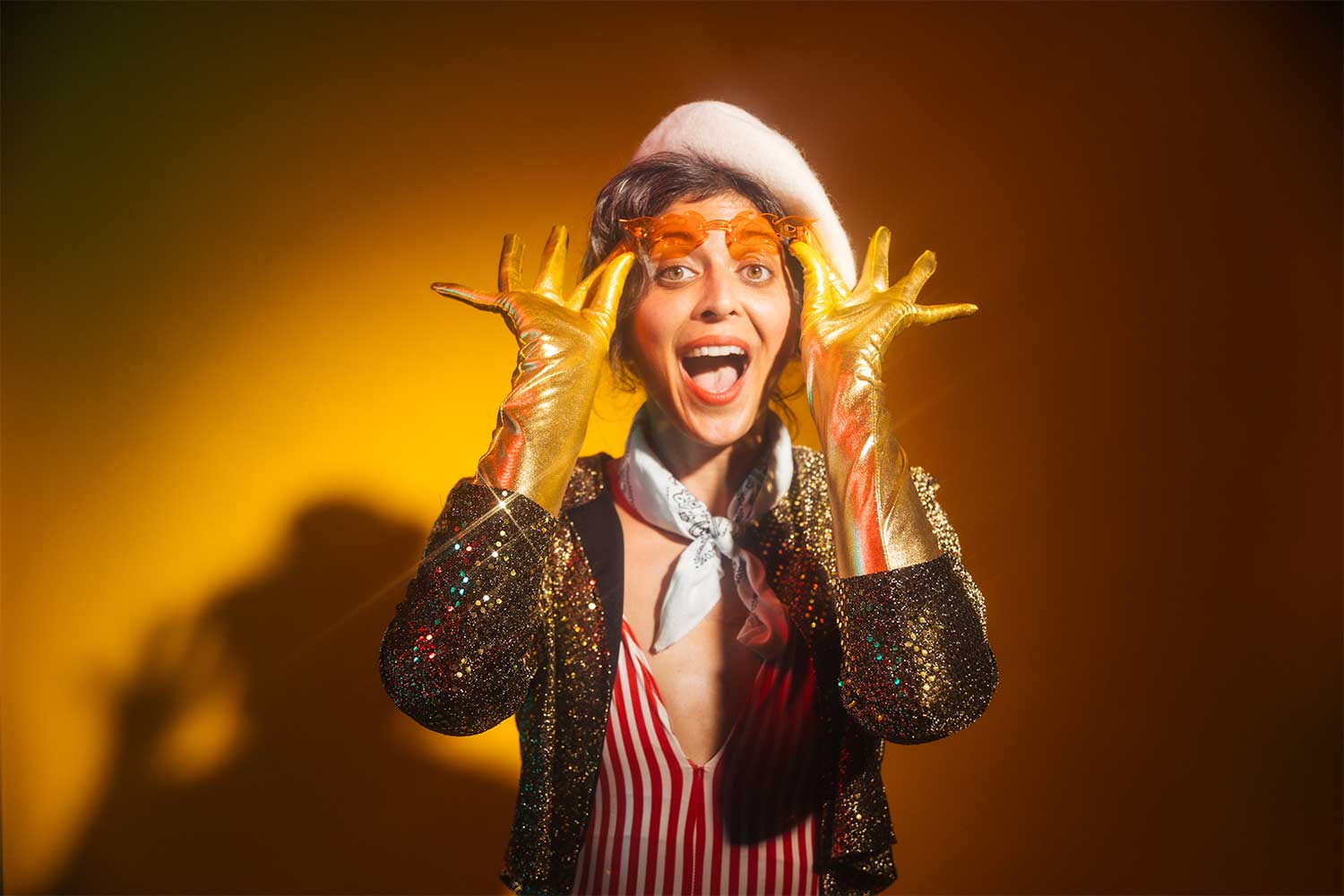 On Friday, Sept. 1, Eugene Art House will transform for PopcornUtopia, a first-of-its-kind event blending karaoke, movies and pro wrestling themed around 1980s and '90s popular culture.
Outside the Art House there will also be a retro-inspired street fair from 1 to 6 pm, with local vendors, old-school video games and more. Did you get rid of your '80s style? Vintage clothing and glam makeovers can be found amidst the street fair. Shop your local vendors and document your adventure in the photo booth.
Later in the evening, Eugene's POW! Pro Wrestling presents Cheap Pops, a live pro-wrestling event in the Eugene Art House — formerly Bijou Art Cinemas — parking lot. 
Meanwhile, the karaoke competition — featuring '80s and '90s music — starts at 9 pm, with a free-Art-House-movies-for-a-year grand prize awarded by the audience and an open-karaoke-signup dance party at the conclusion. 
A secret slate of '80s and '90s movies will also screen in both the large and small Art House auditoriums, with little-known cult classics in the mix, according to Athena Delene, who helped organize the event.
Describing the movies, Delene tells Eugene Weekly "I would call a few of them 'cool indie art house movies of the '80s.'" 
Summing up PopcornUtopia, she adds, "It's not a regular movie theater, it's not a regular karaoke contest, and it's not a regular street fair." Instead, it's a multimedia, cinema, musical experience featuring wrestling, she says. 
"We wanted to come up with an event that could showcase all the ways you can use the Art House that aren't just watching a movie. It has a lot of potential, and it's a pretty well-rounded venue space," Delene says.
In a ring set up outside the Art House, POW! Pro Wrestling promoter Mister Ooh-La-La — his legal name — says the 90-minute wrestling portion starting at 7 pm will consist of five matches featuring Eugene's Blanchard Brothers and reigning POW! champion Zicky Dice, among others. 
Ooh-La-La calls it a somewhat scaled-down version of a typical POW! match — or, in keeping with the popcorn theme, "a piece of popcorn popping on your tongue."
Available in advance at EugeneArtHouse.com and POW! Pro Wrestling.com or at the event, Popcornutopia tickets are tiered, beginning at $5 and ranging to $75 for VIP all access. Certain levels offer complimentary popcorn and hot dogs.  
"Come all day long," Delene says. "We hope people do."
Popcornutopia is 1 pm to midnight Friday, Sept. 1 at the Eugene Art House,492 East 13th Avenue. For more information go to EugeneArtHouse.com or search PopcornUtopia on social media.