Oglala Lakota rapper Stella Standingbear's hit song, "Home Runs," sets a message for her career that continues to ring true.
"I remember when they said they see something
I remember when they said I wouldn't be nothing
And home runs she's hitting indeed.
On Aug. 12, cheers erupted from the audience as Standingbear's name was called at the International Indigenous Hip Hop Awards in Vancouver, Canada, making her the first Lakota artist to take home an award from the show and the only artist nominated three times this year.
At 24 years old, Standingbear is already making waves in the Indigenous music scene. She took home two awards from the Indigenous Hip Hop Awards, best female hip hop artist and best music video for "Home Runs." She also was nominated for best collaboration on her song "Blessings" with DestroyKasmin.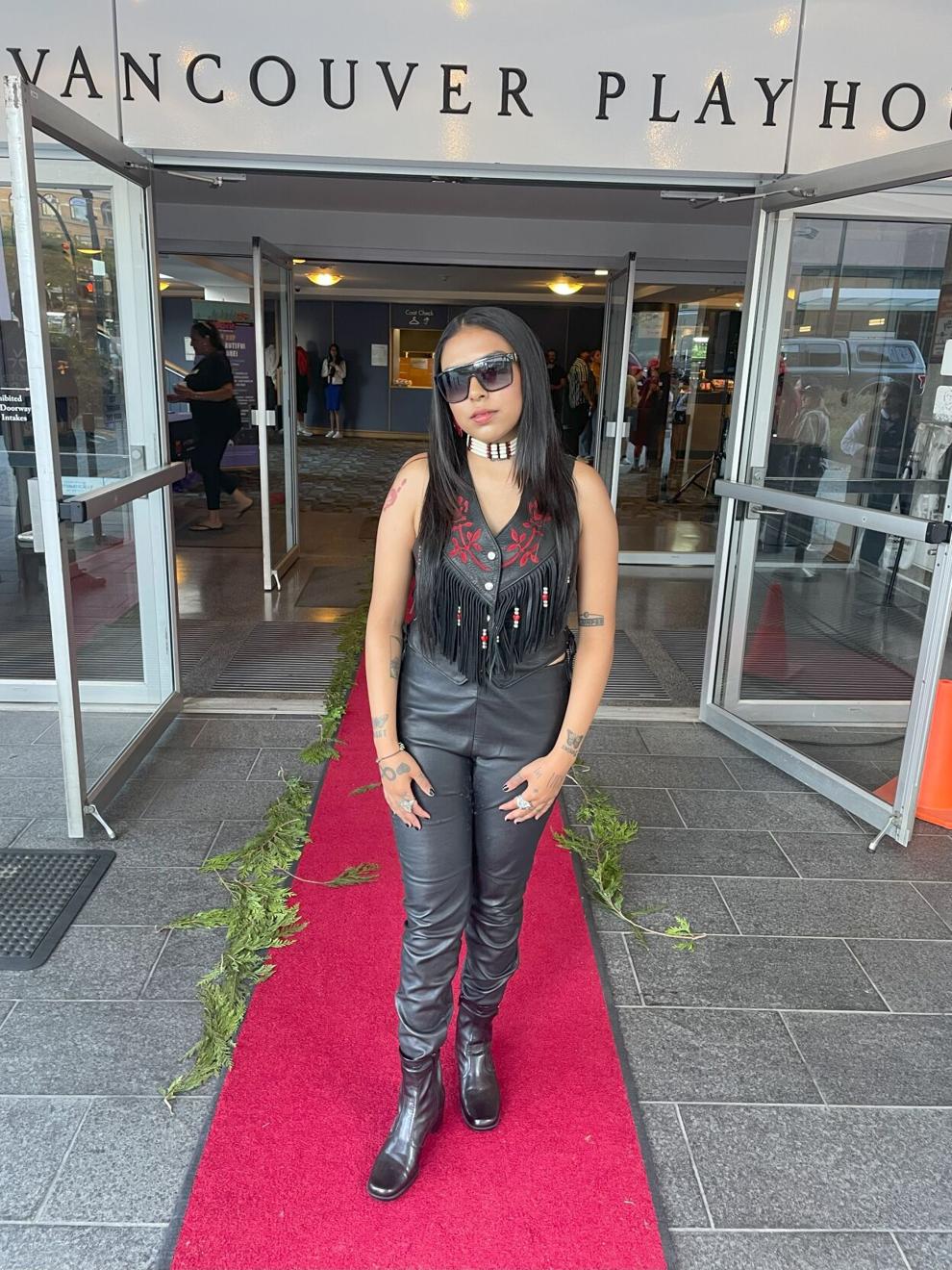 "It was surreal to be recognized, especially to be the only artist recognized in three categories," Standingbear said. "It just kind of hit me for a second that I'm creating history, being the first Lakota to win these two awards. It's a surreal feeling, it's truly a blessing. I'm honored."
Music has been a major factor in Standingbear's life.
"I've loved music since the very beginning," she said. "My momma told me stories about how I'd mumble rap freestyle before I could even speak."
Standingbear remembers growing up listening to her grandmother's CDs when she'd ride along with her, and then going home and playing around with her own radio to explore different genres of music.
"I started writing in a composition book as early as third or fourth grade, mainly poetry," Standingbear said. "I've always been around the studio, but I was super shy."
Poetry inspired by her lived experience mixed with catchy beats and positivity is what fuels Standingbear's music.
When she was 14 years old, Standingbear recorded her first song, and then a year later began performing. She started out as a SoundCloud rapper before settling on what sound she really enjoyed and then pursuing a professional music career.
Growing up in Salt Lake City, Standingbear wasn't around her Lakota culture too often, leading her to make the decision to recently move to Pine Ridge.
"Towards the beginning of 2022, I made a trip down to Pine Ridge and realized what I was doing wasn't working for me. I circled back, took a break and tried to find what makes me who I am," Standingbear said. "The trip really brought me inspiration as to who I am, and where I come from. Everything was aligning."
Standingbear chose to film her hit song, "Home Runs," on Pine Ridge, focusing on social issues in her community such as Missing and Murdered Indigenous People.
In the music video, in the nighttime scenes, Standingbear wears a red handprint over her mouth, a symbol for the MMIP movement. She also raps at various recognizable locations on Pine Ridge, such as the Badlands and the Four Directions skatepark.
"I wanted to be able to be a voice and an inspiration needed here on the reservation. It's not all sunshine and rainbows, there's a struggle," Standingbear said.
As a Native artist, Standingbear said, she feels she has a responsibility to give a voice to social issues like MMIP.
"I feel like it's my purpose to use my voice. Music is able to heal and can be used to make a change," Standingbear said. "If I'm able to use my gift and my voice to speak for those who are not able to speak for themselves, I think that's something I'm obligated to do."
Standingbear continues to grow as an artist. Recently, she was No. 1 on the Indigenous Music Countdown, with her music played across the United States and Canada through the Sirius XM station "The Indigizverse."
She also will be releasing her next EP, titled "Crossing Over." The EP's title is a double entendre, referencing a crossover in basketball and Standingbear's journey crossing over into stardom.
The EP will be released Sept. 29.
This story is co-published by the Rapid City Journal and ICT, a news partnership that covers Indigenous communities in the South Dakota area.
Amelia Schafer is the Indigenous Affairs reporter for ICT and the Rapid City Journal. She is of Wampanoag and Montauk-Brothertown Indian Nation descent. She is based in Rapid City. You can contact her at aschafer@rapidcityjournal.com.