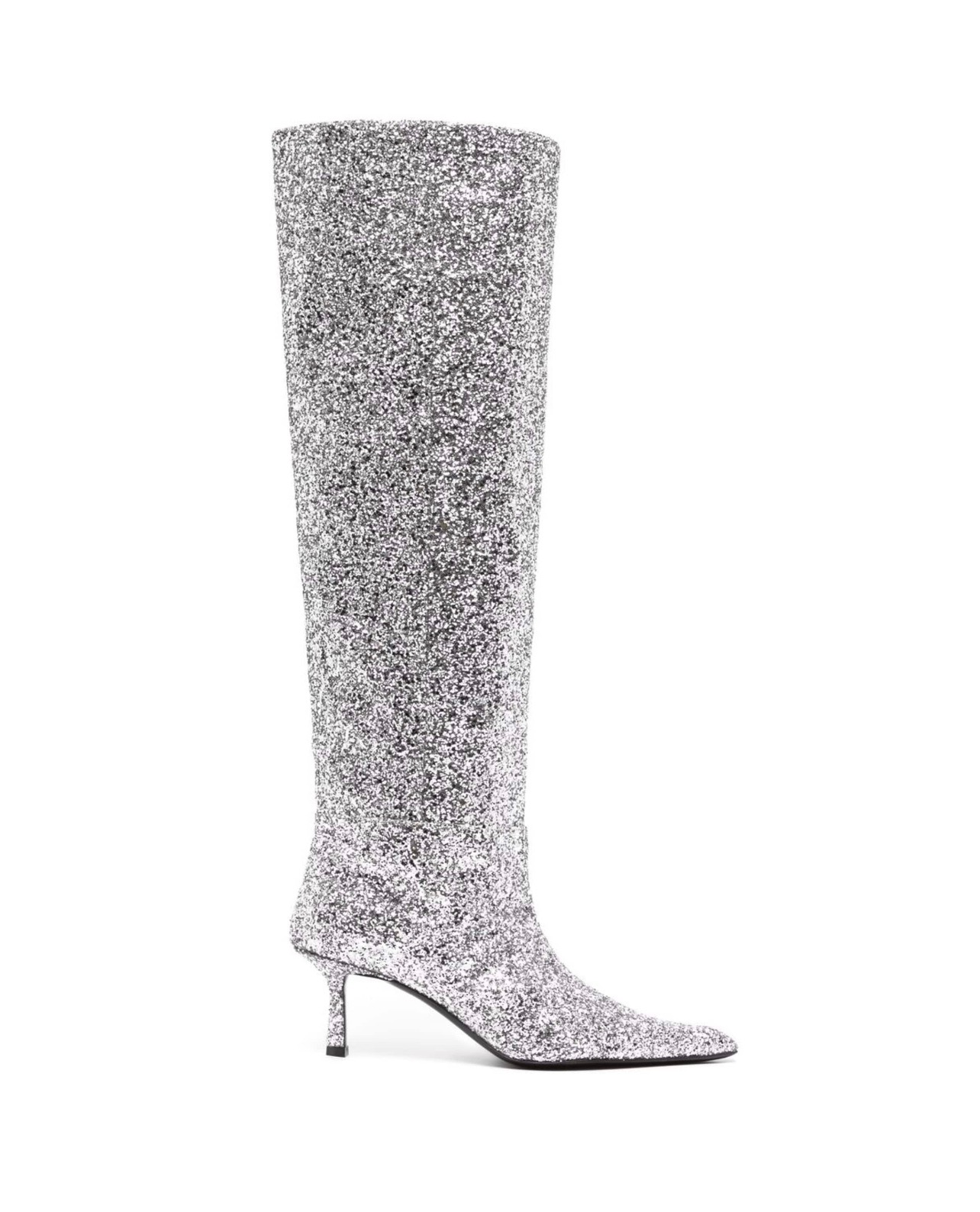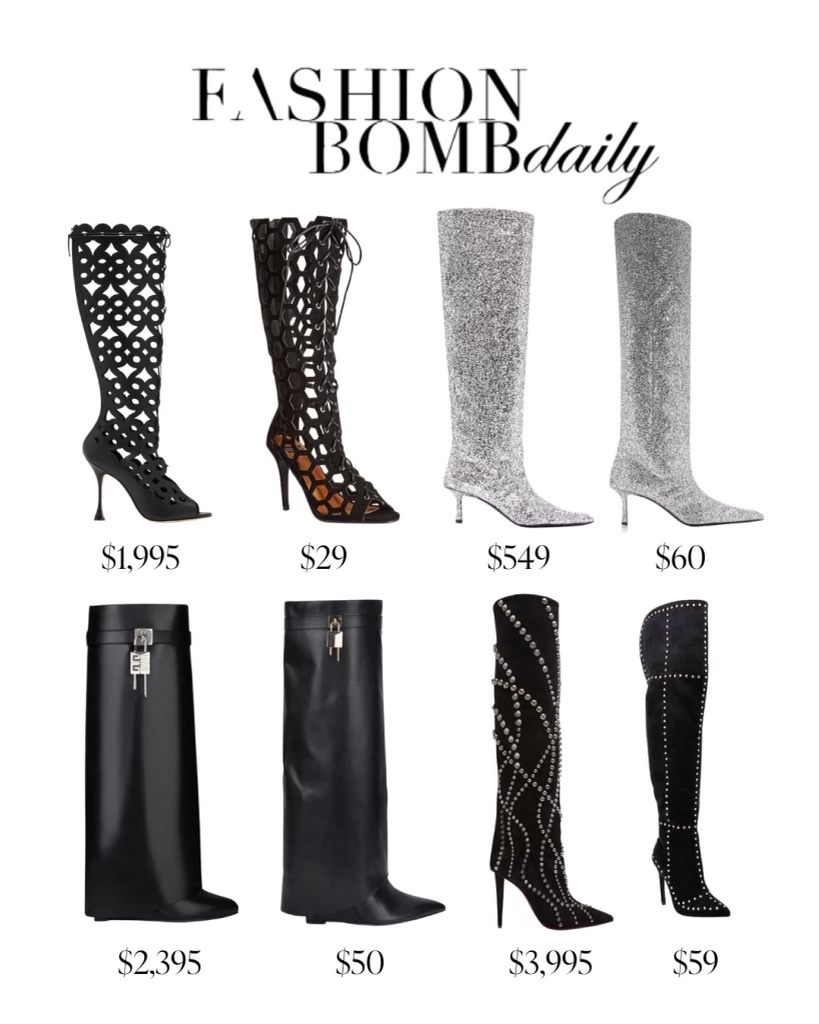 Would you splurge or save?
Dazzle up your wardrobe with Alexander Wang's Viola Glitter Long Boots. Designed to be the star of the show, the silver-tone Viola Boots by Alexander Wang are made of leather and feature a pointy toe and mid cone heel.
At a splurge of $482, you can add these knee-high pull-on style boots to your boot collection for a gleaming night out on the town.
Not into splurging a few hundred dollars on a pair of boots? Don't worry, save your coins and jazz up your boot collection with Amazon's Arqa Women's Knee High Boots. Priced at just $60.00, these knee high boots come in two colors, including silver and denim blue.
Standing at 2.5 inches, this slouchy knee high kitten heel boots are the perfect alternative for a night out with your girls.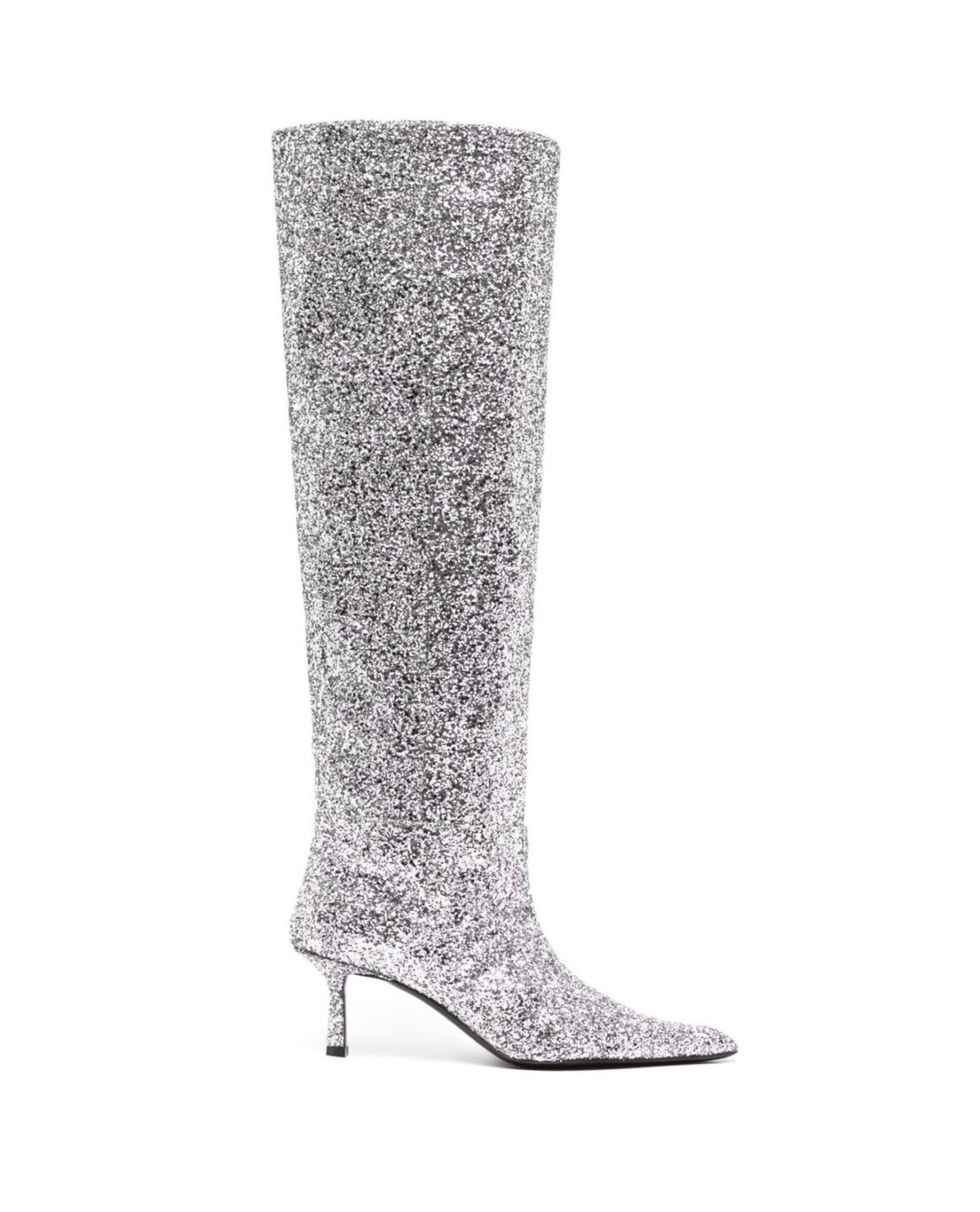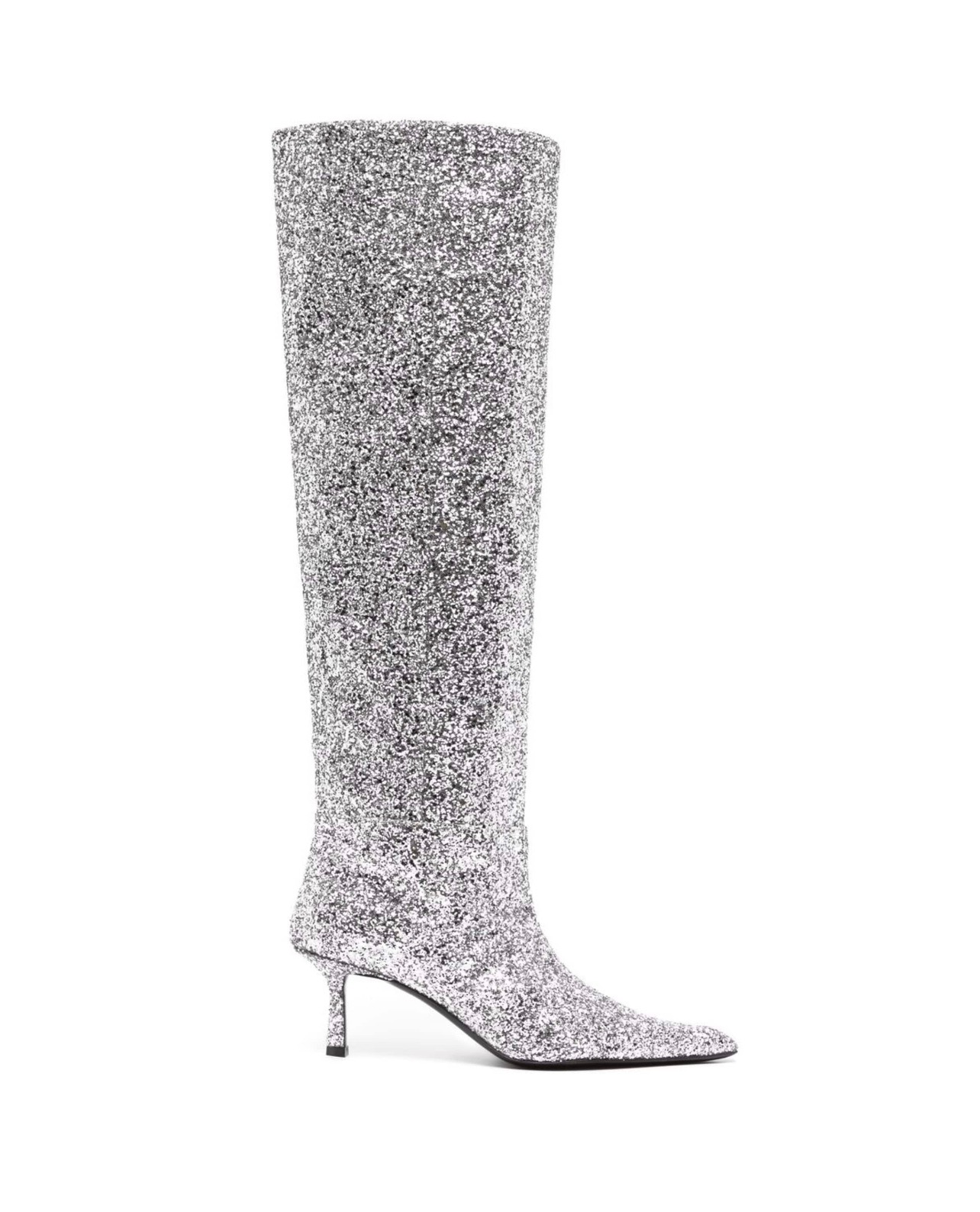 Paint the town red in Christian Louboutin's Astrilarge Botta Pika Red Sole Studded Suede Knee-High Boots. Priced at $3,995, these boots are available in both blue, and black. Designed in Italy with their signature Louboutin red leather outsole, these boots are the star of the show.
Embellished with studs, these 4-inch stiletto heels offer a pointed toe and can be worn with a pair of jeans for a chic look, or paired with a skirt for an elegant look.
Looking to save? Make some room in your boot collection for these affordable Olivia and Jaymes Over The Knee Thigh High Boots. Available for $59.99 in the color black or navy, these embellished studded stiletto heels are a game-changer.
Designed with a faux suede fabric, these boots were made with versatility and style in mind. Whether you style them flipped down comfortably with a pair of leather shorts or flipped up with a pair of jeans above the knee, either way, you will be sure to turn heads.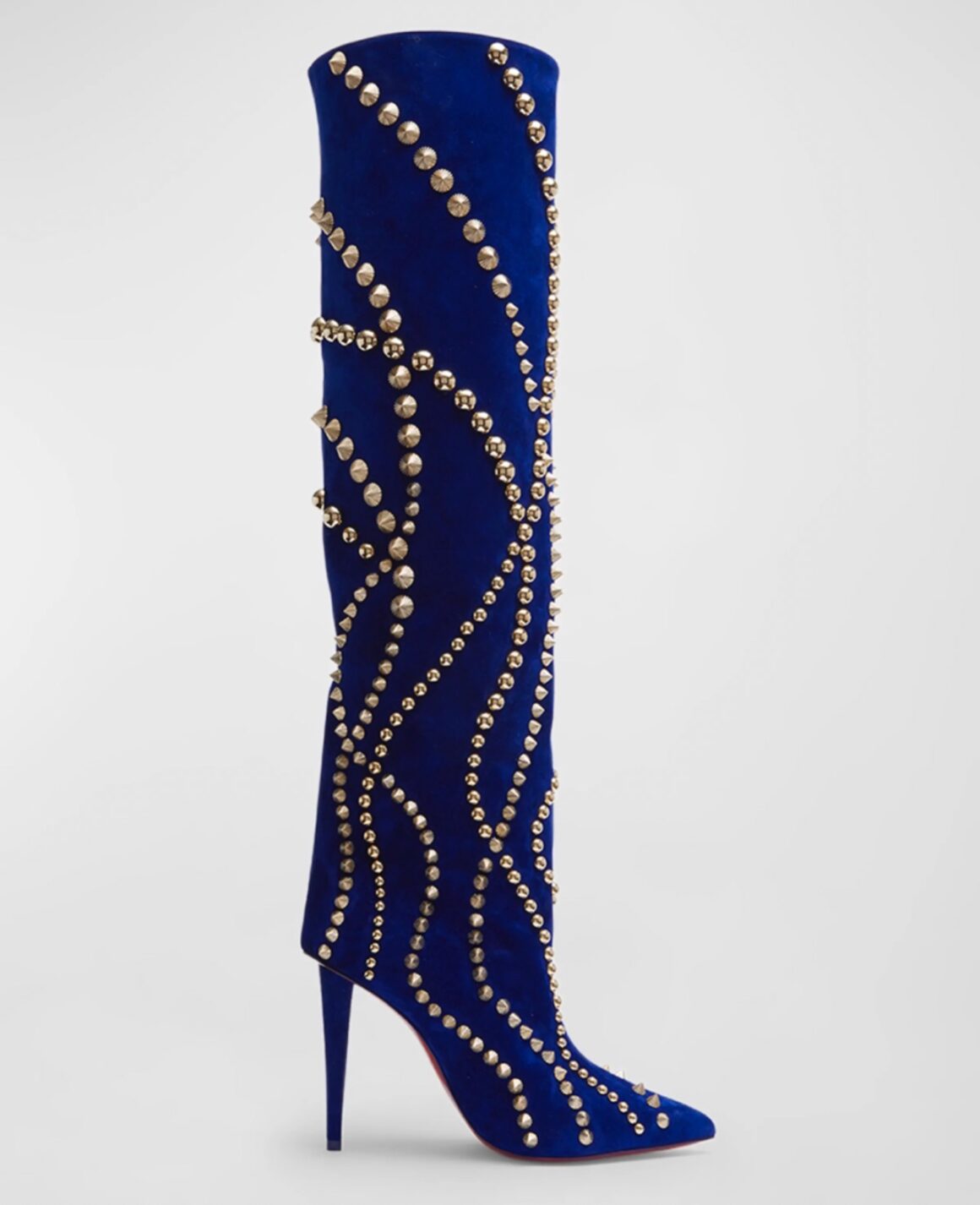 Splurge $1,995 on Manolo Blahnik's Tarashi Perforated Lace-Up Knee Boots that comes with the lace-up detailing in the front, and a zipper detailing in the back to ensure that you're fabulous and secure all day and night.
For a less expensive alternative, save and purchase the N.Y.L.A Women's Honeycomb Dress Pumps available in black for only $34.50.
Crafted in China with 100 percent synthetic fabric, these adjustable lace up pumps are the perfect dupe if you don't want to splurge on the Manolo Blahnik's Tarashi Perforated Lace-Up Knee Boots.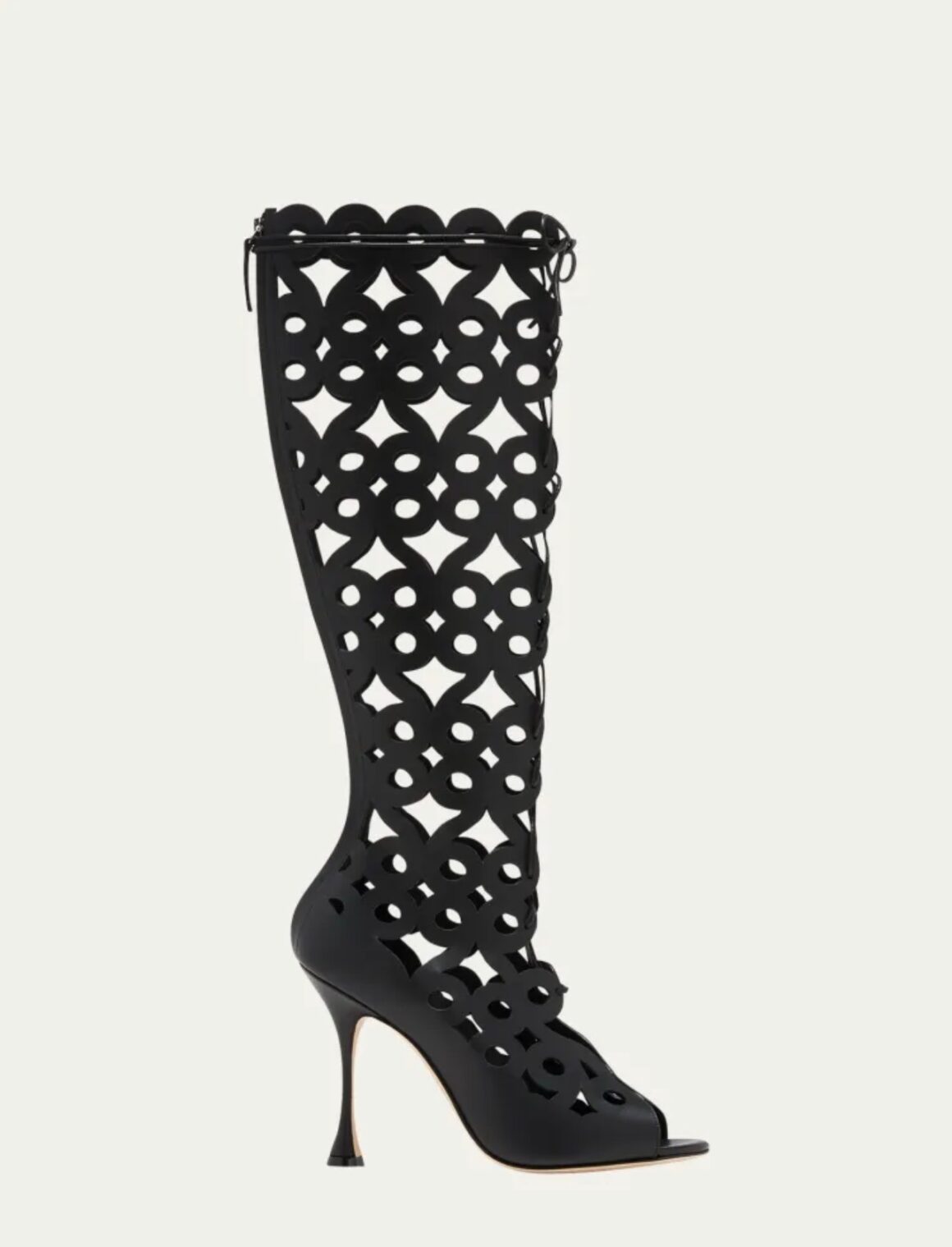 The Givenchy Shark Lock boot trend is here to stay, and their new Shark Lock Suede Ankle Boots are to die for. Givenchy's iconic design, features a fold-over shaft, high wedge heel, and a pointed toe, completed with their signature 4G Lock. Available in the color grey would you splurge $1,995 on these boots?
Style on a budget with Cape Robbin's Women Pointed Toe Wedge Knee High Boots. In multiple colors such as blue, black, and nude, you can get these Givenchy dupes at a splurge of only $49.99.
Made with man-made vegan material, these rubber sole knee high boots can give you the same stylish outcome as the Givenchy boots, but for a much lower cost.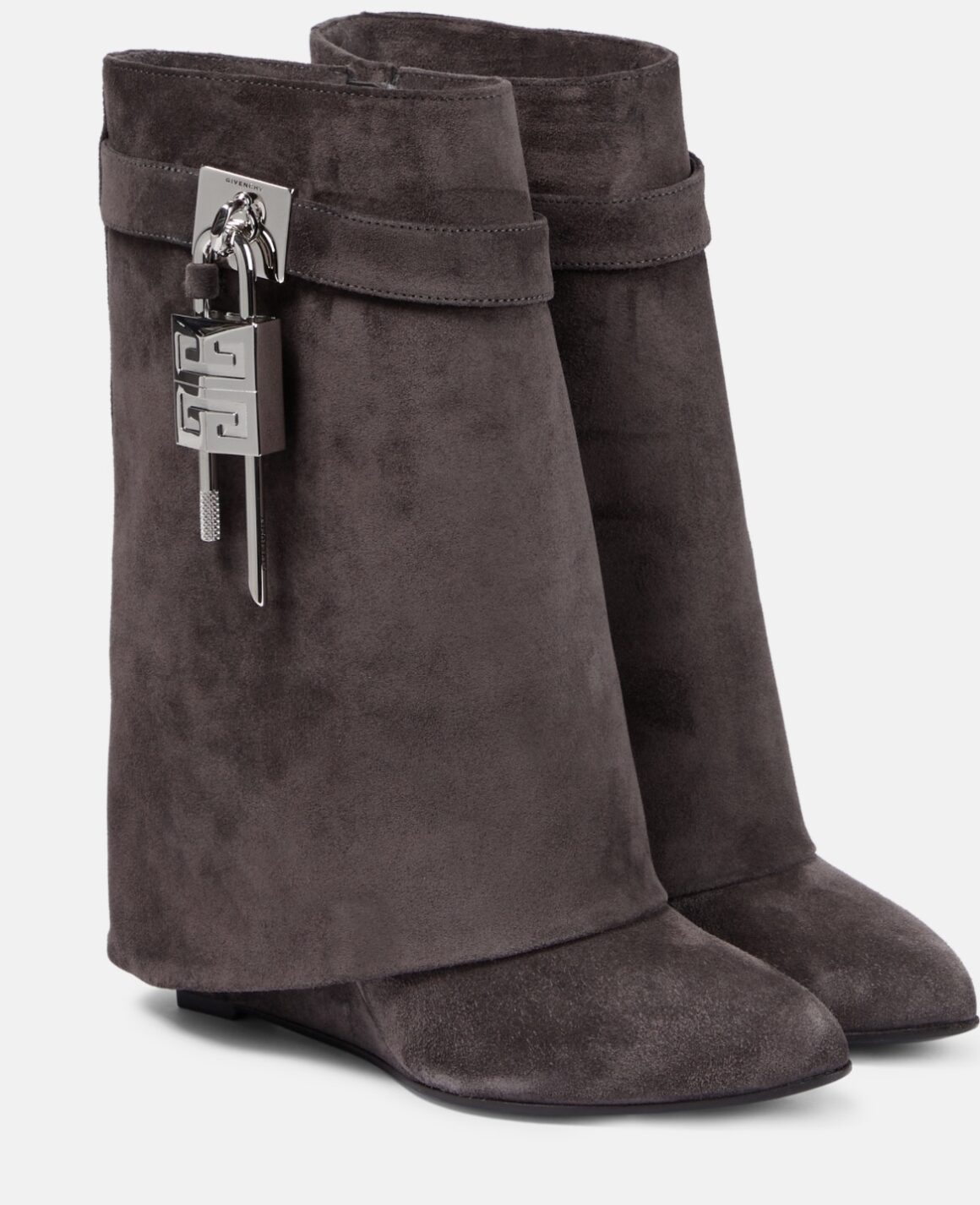 For the girls looking to splurge, or save, you have endless options!