And just like that, she couldn't slither out of this one.
A celebrity handbag designer whose pricey creations were featured on "Sex and the City" and coveted by A-listers like Victoria Beckham was extradited to the US this week on conspiracy and smuggling charges related to the use of endangered species in her luxury purse lines.
Nancy Gonzalez, 78, signed extradition papers and was fingerprinted before being escorted by Interpol officers onto a private flight from Bogotá, Colombia, to Florida on Wednesday, Newsflash video shows.
The former high-flying fashionista — who was wearing sensible platform shoes and a chic black cape-style jacket — smiled at the cameras while boarding.
Gonzalez and her employees and co-defendants Diego Mauricio Rodriguez and Jhon Camilo Jaramillo were indicted in April 2022 by federal prosecutors in Florida on conspiracy and smuggling charges, according to the court document viewed by The Post.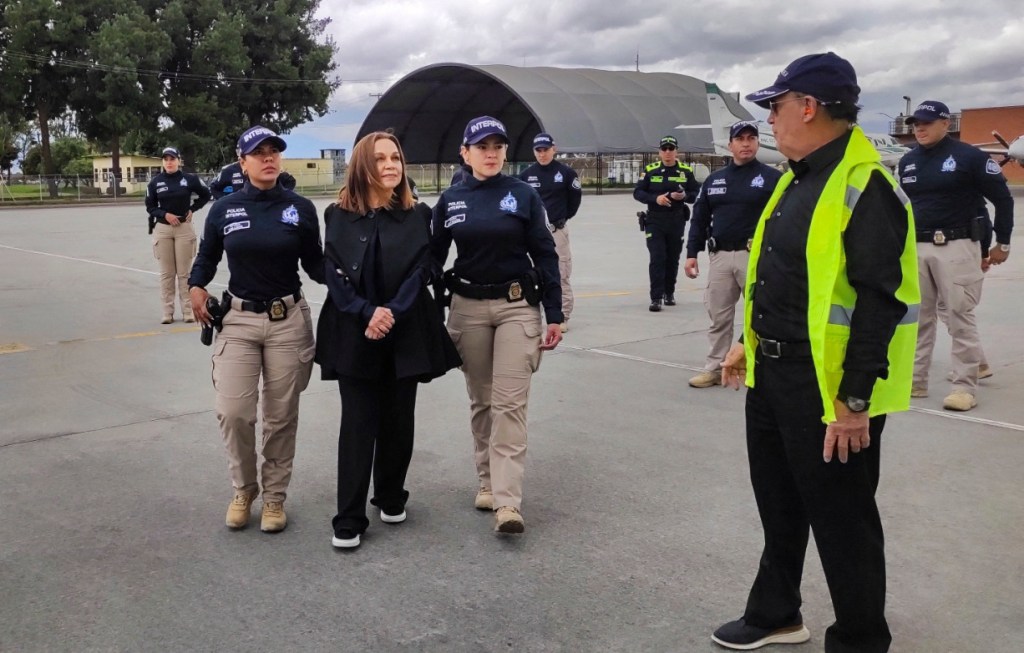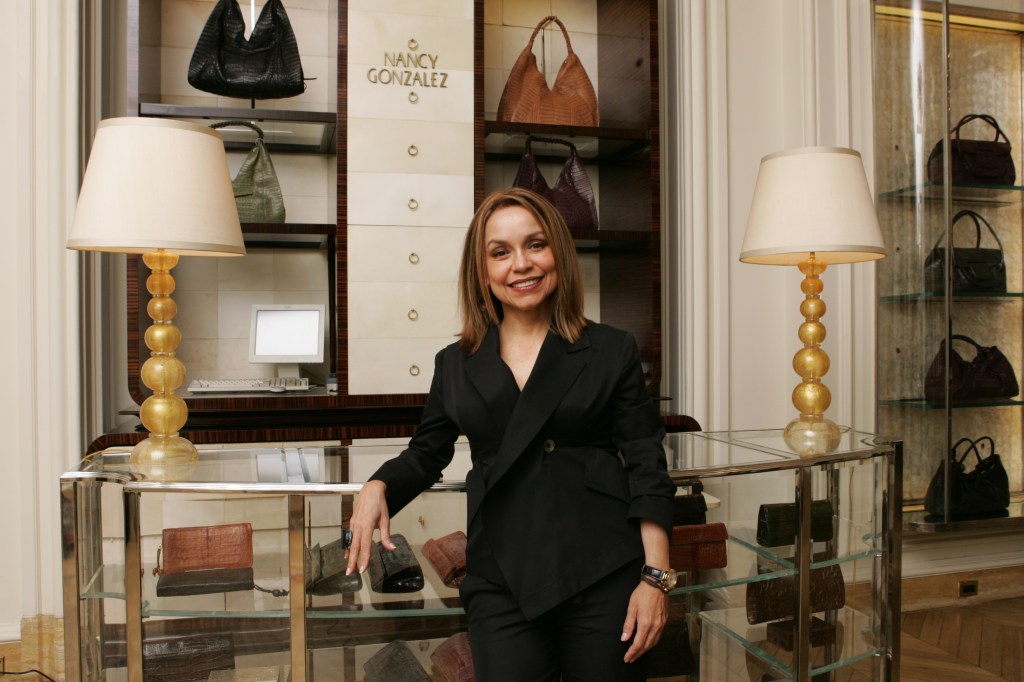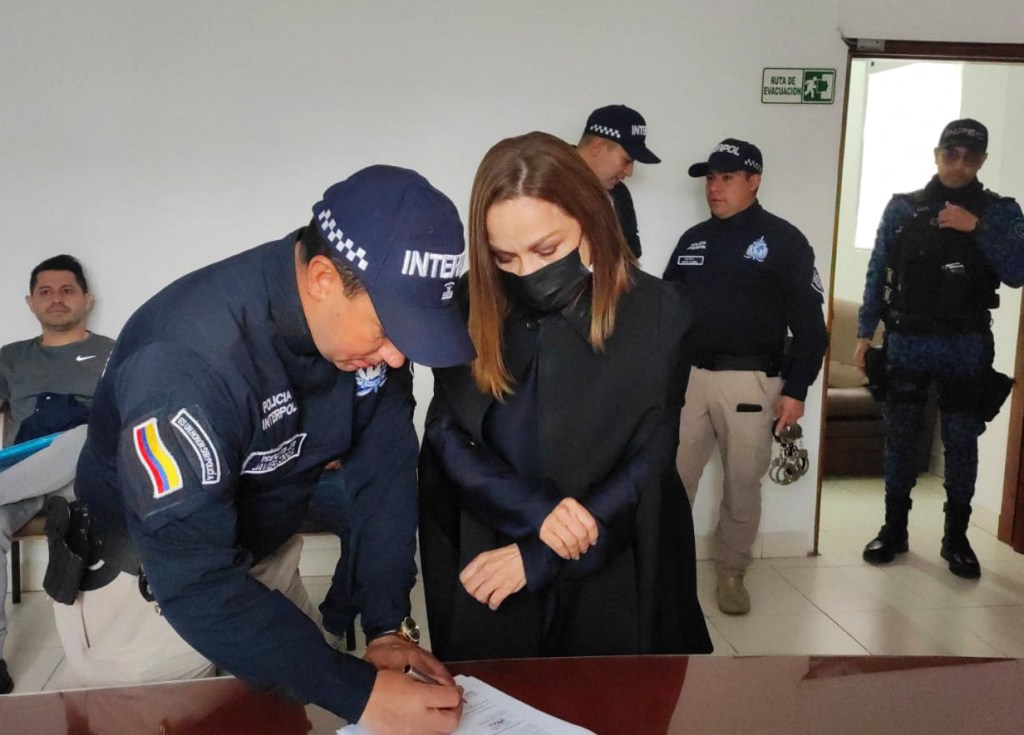 Between 2016 and 2019, Gonzalez used mules to smuggle over 200 python- and caiman-skin purses and handbags into the US without a permit, in violation of the Convention on International Trade in Endangered Species of Wild Fauna and Flora (CITES), the indictment alleges.
If questioned by customs agents about paperwork for the bags, the mules were instructed to say they were gifts for relatives, the indictment states.
Instead, however, the bags were allegedly displayed by Gonzalez's company, Gzuniga Ltd., at a showroom in New York City, where they were hawked to department stores and well-heeled clients for more than $2,000 a pop, according to the US Attorney's Office in the Southern District of Florida.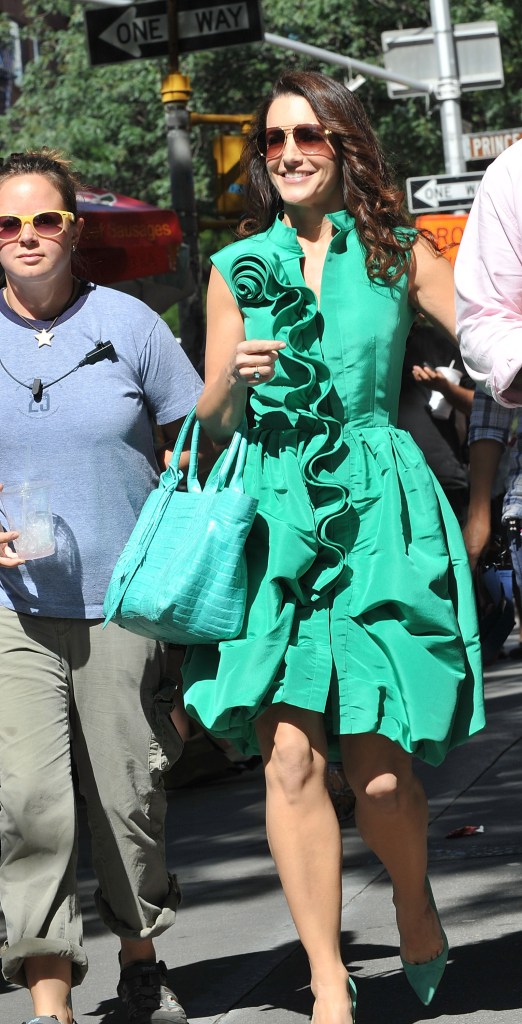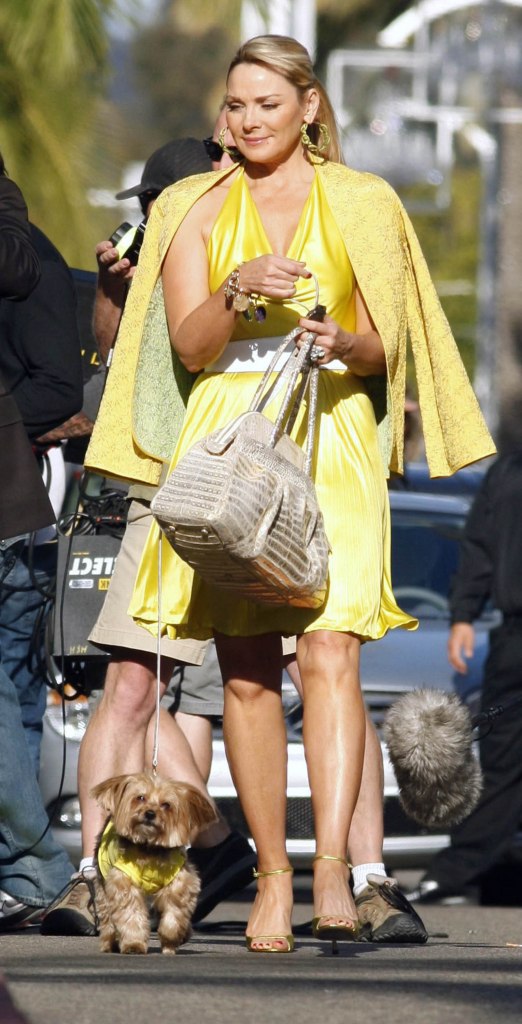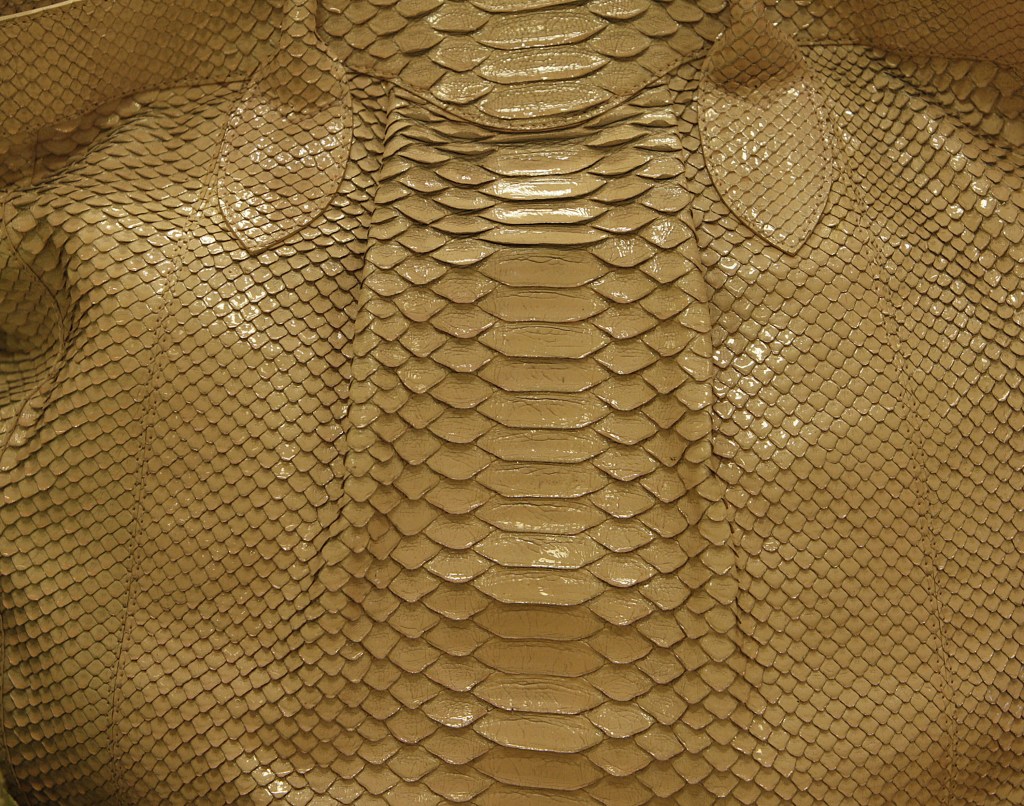 When Gonzalez was arrested in her home city of Calí in July 2022, she was reportedly in possession of several python-skin handbags and a football made of caiman skin, according to Newsflash.
A joint investigation by Colombian police and European authorities also found that she illegally acquired endangered animal skins — including snakes and deer — with the intention of making them into bags, the outlet said.
It is unclear what species of python and caiman skin Gonzalez possessed — and would be impossible to determine from just a photo, an ecology and biology expert said.
"Of course, this is exactly the problem with this issue and why it is a major concern. Without examination of every imported product by a forensic specialist, a lot of illegal material makes it through," Dr. Kurt Schwenk of the University of Connecticut told The Post Friday night.
"Furthermore, in Asia (and probably other places) there are pseudo-breeding facilities for reptiles that, in fact, collect them in the wild, bring them in the back door, hold them for a while and then claim they are 'captive-bred,' selling them illegally. These practices are decimating wild populations, in addition to habitat loss."
The Indian python was listed as endangered in 1976, according to the US Fish and Wildlife Service.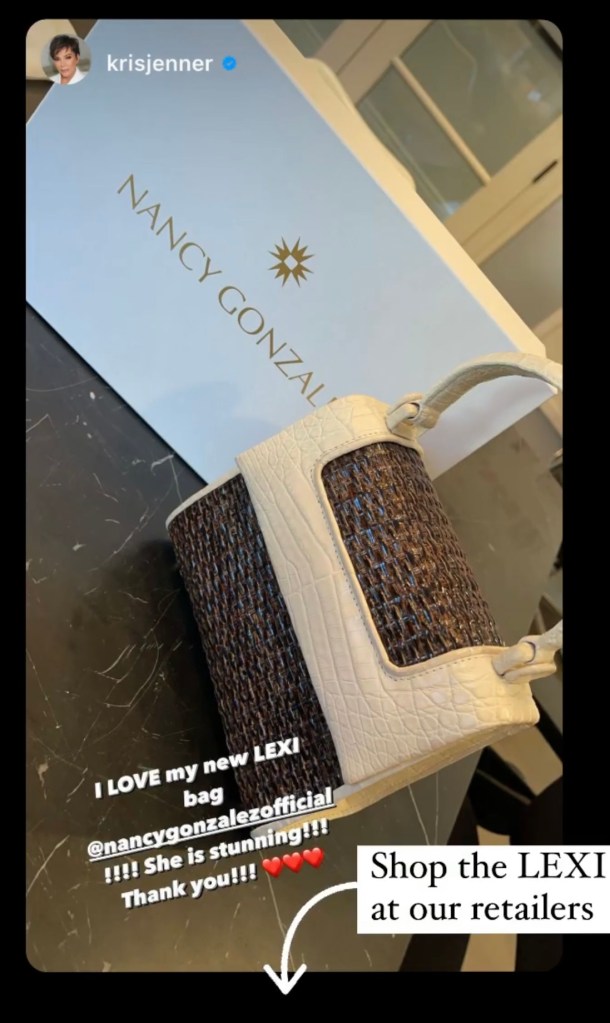 The US banned its importation in 2012, among other types of pythons, including the yellow anaconda, the Burmese python, South African python and the African python, according to CITES. The Indian government banned its export for commercial purposes in March 2018, the organization said.
It is unknown how many are left in the world.
White/spectacled and caimans were also added to the endangered list in 1976, according to US FWS. In There was an estimated 1 million left in the world in 2016, the Red List reported.
However, CITES' 2023 report lists the animals in Appendix I, which are for the "most endangered among CITES-listed animals."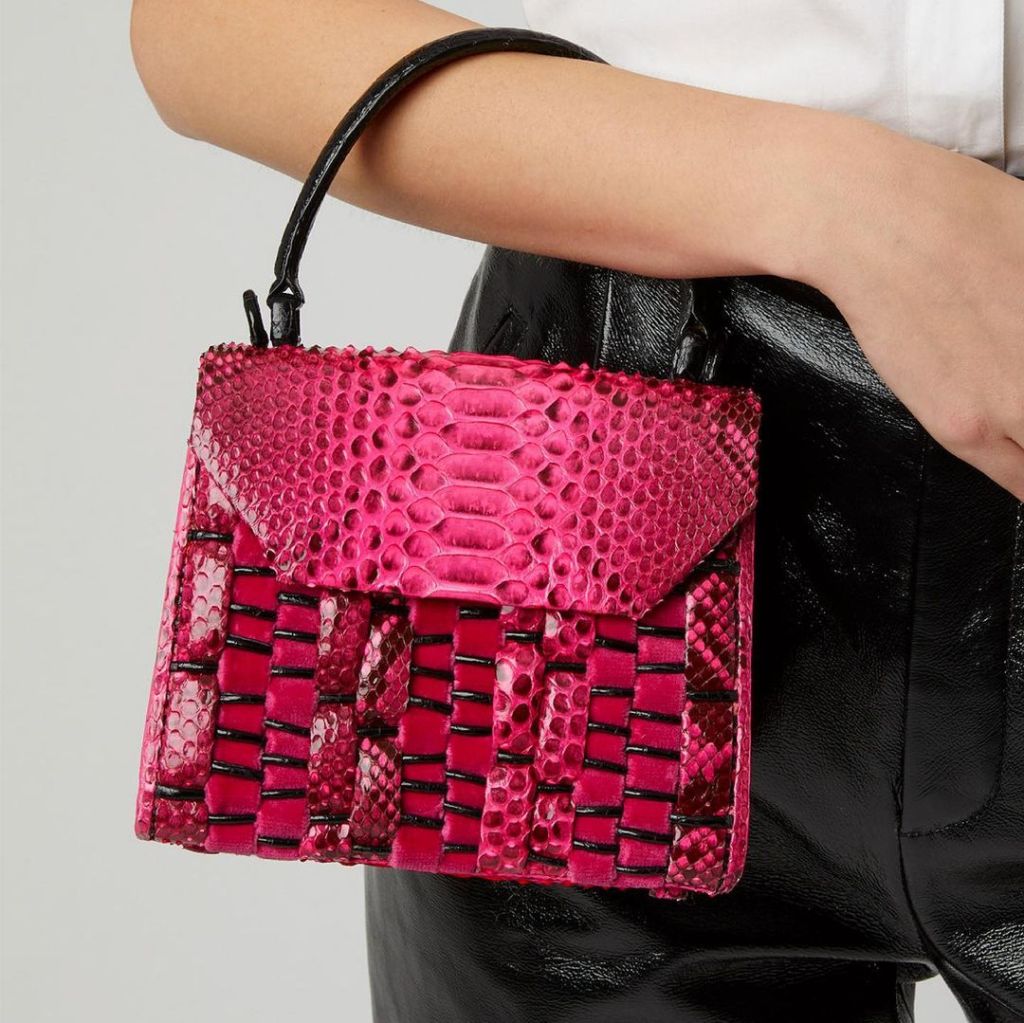 It is unknown how many spectacled caiman are estimated to be left. The New York Post has reached out to CITES for comment.
Broad-snouted caimans, meanwhile, were listed as threatened in Argentina and endangered in other countries in 1976. In 2006, Argentina put an export quota on the reptile, only allowing them to be exported if they were from "ranching operations," CITES said then.
In 2019, the Red List estimated there were 500,000 left, CITES lists the species as endangered. Their current numbers are unknown.
Gonzalez has been on remand in prison since her arrest.
The US started the extradition process in August 2022.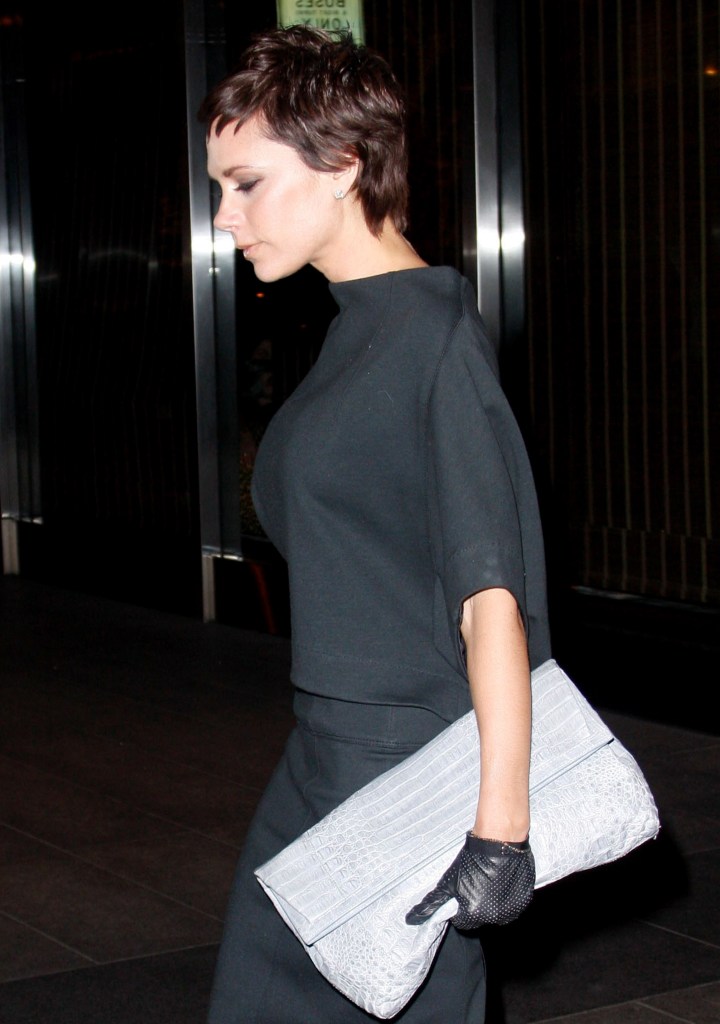 Before her legal troubles, Gonzalez's designs were favored by high-profile shoppers like Victoria Beckham and Kris Jenner, the Australian Broadcasting Company reported.
The septuagenarian also made headlines when several of her distinctive tote bags showed up in "Sex and the City 2."
If convicted on all charges, Gonzalez faces up to 25 years behind bars and a $500,000 fine.