Take a look at the love story of Shakti Kapoor with his darling wife, Shivangi Kolhapure, which is absolutely out of a filmy movie!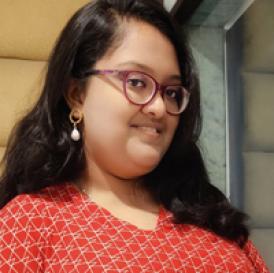 By

Srijony Das

Last Updated: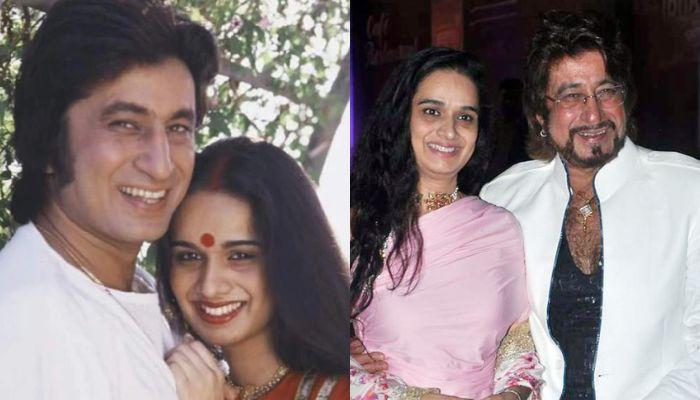 Shakti Kapoor is one of the few such talented actors of Bollywood who happily accepted the tag of an iconic villain on the silver screen, which eventually led to his massive stardom. He has portrayed a plethora of terrible baddie criminal roles, of whom 'Crime Master Gogo' has been hailed as the audience's favourite. But when it comes to his personal life, the real Shakti Kapoor behind all these characters is a deeply humble man married for over 37 years to his beloved wife and yesteryear actress, Shivangi Kolhapure. Well then, let us take a look at their impeccable love story.
Film sets was the place of Shakti and Shivangi's first meeting
Much like any other Bollywood couple, the duo crossed paths on the sets of the 1980 film, Kismet, directed by Bhisham Kohli. Incidentally, the film featured Mithun Chakraborty and Shivangi's sister, Padmini Kolhapure as the lead actors, along with Shakti playing the classic villain. But, as destiny would have wanted something in place, Padmini was replaced by her young, teenage sister, Shivangi due to the unavailability of her dates. Moreover, it also happened that both Shakti and Shivangi were given the same dates for the shoot, giving them a chance to be introduced to one another.
Recommended Read: Iconic Bollywood Villains In Their Real Life With Wife And Family, From Danny Denzongpa To Pran
Love at first sight for Shivangi Kolhapure
While the duo did not have any scenes together in the film, yet it played a crucial role in bringing the duo together. It was apparently a case of love at first sight for Shivangi, who had secretly admired Shakti and was totally awed by his charms. Soon after, Shakti too reciprocated her feelings and they started dating each other secretly for almost twelve years.
Shakti and Shivangi came from totally different backgrounds
While it was breezy for them to fall in love with one another, there was a more dire reality waiting for both Shakti and Shivangi. To elaborate, their cultural differences became the prime reason for the objection to their match by their families. While Shivangi came from a reputed family of Marathi actors, Shakti belonged from a comparatively less prosperous Punjabi family. While the objections were stiffer on Shivangi's side, there was the added reputation of Shakti's villainous popularity on the celluloid that was a big no-no for them. Recalling the same in an interview, Shakti once recalled all the odds in their budding relationship and mentioned:
"Shivangi and I eloped and got married. She is Maharashtrian and I am Punjabi. I played the villain and my reputation was not good. Her family did not agree to the marriage, so we had to run away."
Shivangi became a runaway bride so as to be with Shakti forever
With all options of convincing her family about marrying Shakti Kapoor having failed, Shivangi finally decided that the best call would be to elope and get married. But it was more difficult to do than to think, since her family had already got a whiff of it and had locked her inside the home. Nevertheless, she did manage to run away from her house and finally, the duo tied the knot in a court marriage on January 12, 1982. She was barely eighteen by then. Speaking about the same, Shakti Kapoor in an interview once mentioned:
"Her parents locked her in the house, but one day she ran away. She was 18 when we got married in 1982."
How Shakti's father agreed to their match only because Shivangi was Lata Mangeshkar's cousin
Well, while Shivangi's parents were totally beyond any convincing capabilities, things were a bit different when it came to the Punjabi household of Shakti Kapoor. Although the news of Shakti and Shivangi's secret marriage was not acceptable to the former's father, Sikandarlal Kapoor, nevertheless he forgave them when he learnt that Shivangi was legendary singer, Lata Mangeshkar's first cousin. Recalling that iconic ice-breaking session between Shivangi and his father, Shakti Kapoor once mentioned:
"Shivangi's family did not agree to our relationship, so we eloped and got married. My father, Sikandarlal Kapoor in Delhi got to know about it, he decided not to talk to me. My mother asked him to meet the girl once. As soon as he saw Shivangi, who is 10-12 years younger to me, he was like badi pyaari bachhi hai. She sang two lines and my father stood up and asked how come she sings so well. I told Lata ji is her first cousin, He stood up and said Teri sab galtiyaan maaf, because you got married in such big family. He asked her to sing Lata ji's song and shared that he is a huge fan of hers. As soon as Shivangi sang, he got emotional."
Check This Out: Sourav Ganguly And Dona Ganguly's Love Story, They Dated Despite Family Dissent And Eloped To Marry
Shivangi's family had completely disowned her post eloping with Shakti Kapoor
On the other hand, of the slightly rosy things at her in-laws place, it seemed that by marrying Shakti, Shivangi had put on stake a large part of her own family. The fact that she had refused to listen to her family's advice and on the contrary eloped to get married to Shakti Kapoor, had enraged Shivangi's family so much that they had simply cut off all ties with her. Nonetheless, situations changed magically when a year later, the couple was blessed with their eldest child, Siddhant Kapoor in 1983. The arrival of the little one brought Shivangi and her estranged family closer one more time and they forgave her by visiting her at the hospital. Speaking up on the same, Shakti Kapoor reminisced:
"When she was 19, my son Siddhanth was born. That was the first time Shivangi's mother spoke to her after our marriage when she came to meet her at Breach Candy Hospital."
The complete family of Shakti and Shivangi: Siddhant and Shraddha
After the arrival of their son in 1983, the family got completed with the birth of their daughter, Shraddha four years later in 1987. The much-in-love family found their ray of sunshine in both of their kids, who also helped Shivangi and Shakti to be accepted back gladly to the former's house once again. Fast forward to today, both Shraddha and Siddhant are bonafide actors in Bollywood, who have followed the footsteps of their parents in driving their passion towards acting. Once in an interview, Shakti heaped praises on the talented singing skills of both his children, which have been inherited from none other than their aunt, late Lata Mangeshkar. In his words:
"My wife sings so well, but coming from Shraddha and Siddhanth Kapoor, it's in the genes. I call Shraddha a golden child not because she is my daughter. She hasn't been trained in acting or singing but she is doing so well."
When Shakti Kapoor revealed how special Lata Mangeshkar was to his family
Despite being individually popular actors of the Hindi film industry, the Kapoor family has also been reputed for sharing blood relations with late legendary singer, Lata Mangeshkar. For the unversed, as aforementioned, Lata Mangeshkar and Shivangi Kolhapure were first cousins to one another. And so, the iconic singer shared a more-than-family like bonding with them all. Speaking up on the same, Shakti Kapoor once mentioned how Lata ji was like a godmother to his son, Siddhant. In her words:
"I used to tell my wife that in your family if anyone is Mother India it is Lataji. At a young age, she took care of the whole family. Since a very young age, she has been struggling. I always thought ki century maar ke jayengi. I told my wife that 8 runs kam pad gaye. I have been a cricketer so I talk in that language. She was actually godmother to my son, Sidhanth Kapoor. She took him to the level that he could be a national player, but my son wanted to become an actor."
Shakti Kapoor's involvement in casting couch case that brought a hurdle to the happy family
The couple along with their children enjoyed a peaceful life of bliss for the longest time until when they had to come across a small hurdle, which proved to be a difficult setback for Shakti's film career. It so happened that in a sting operation conducted by India Today in 2005 where Shakti Kapoor was embroiled in a casting case controversy. In a video proof from the same, Shakti was seen asking for sexual favours from an undercover agent posing as an aspiring actress.
Naturally, it created a huge controversy, which led to the Film and Television Producers Guild of India imposing a ban on Shakti Kapoor, despite the fact that he kept on insisting to be innocent and unlawfully framed. However, they lifted the ban after a week's time, which left a deep mark in his acting career. Speaking about the same, Shakti's daughter, Shraddha once in an interview recalled that dark phase in the family and mentioned:
"It did upset me and I did cry. I was younger then and did not know how to filter information. It was a moment we had to all be together. I know that I was most upset with the way people were talking about him. He is my father at the end of the day. And the way I know him and my family knows him, nobody else does. I get most affected if someone talks about my near or dear ones, including my friends or my dog."
Nonetheless, letting bygones be bygones, the evergreen couple, Shivangi and Shakti live a happy family along with their children.
What do you think about Shakti Kapoor and Shivangi Kolhapure's love story?
Next Read: Yash And Pamela Chopra Had Disapproved Rani Mukerji's Match With Aditya, The Latter Left Home