IF you've got expensive taste when it comes to shoes but can't afford the designer price-tag, then you may just want to take note.
That's because fashion fans have been sent into a frenzy over River Island's 'Black Chain Detail Ankle Boots', which are a convincing dupe of Gucci's 'women's boot with horsebit.'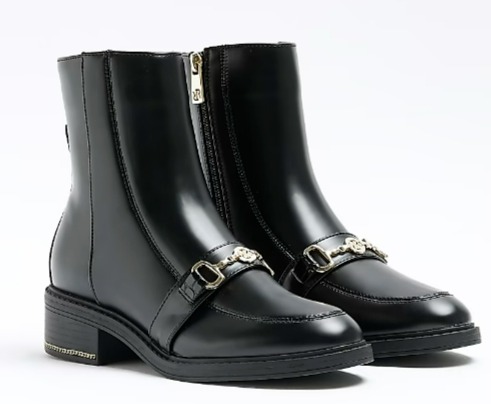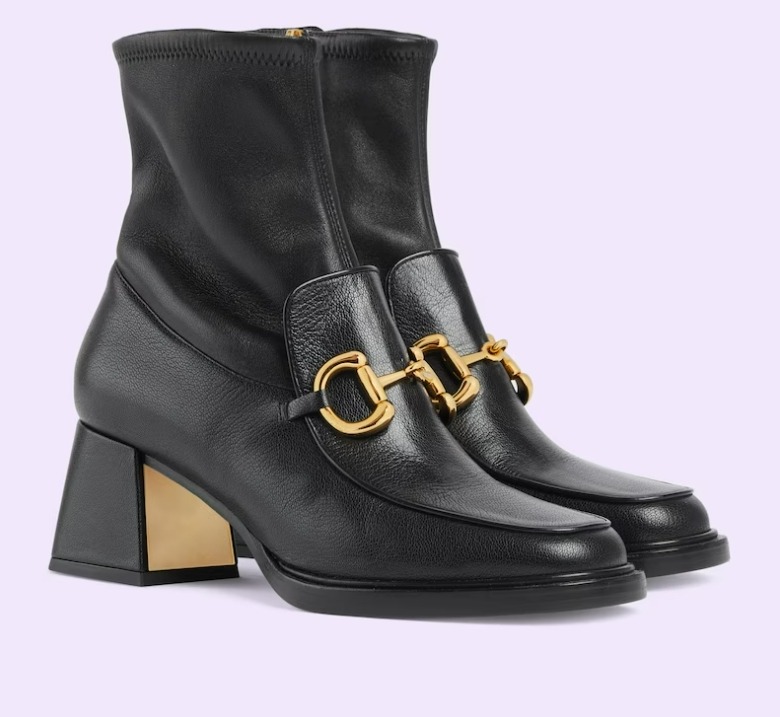 But there's one major difference…the hefty price tag.
Rather than forking on a whopping £1,010 on the designer version, the bargain replica will set you back just £45.
This means that savvy shoppers will save themselves a staggering £956.
The high-street boots bear a striking resemblance to the luxury label thanks to the similar gold horse bit style chain detail across the front of the boots.
They also both feature a tall ankle length design and have a seamed that runs up the front.
Not to mention an interior zip which makes it much easier to pull them on and off.
FABULOUS FIVER: SPEND £5 AND GET A £25 WELCOME BONUS
However, there are a few small differences worth nothing…
The River Island boots have a lower heel, making them suitable for the wet and slippery autumn/winter weather conditions.
In comparison, the Gucci pair have a much chunkier heel, with the online product description reading: "A historic symbol of the House, the Horsebit is presented on an ankle boot in smooth black leather.
"A gold-plated block heel add a refined touch to the style."
Another minor difference is that the bargain dupes also feature a faux croc embossed panel at the back of the shoe.
But with such a huge price difference, it's little surprise shoppers are running to their local River Island branch to snap up the dupe.
And it's not the first time shoppers have been sent into a frenzy over designer dupes in recent weeks.
Fabulous previously told how H&M shoppers had been racing to nab Gucci Jackie bag dupe that looks almost identical but is a whopping £2.1k cheaper.
H&M's £27.99 budget replica has a similar rounded square design and short adjustable shoulder strap, along with a gold clasp fastening.
But while the luxury label's £2.2k bag has a horse bit-inspired design, the cheaper version has a rather minimalist rectangle lock.