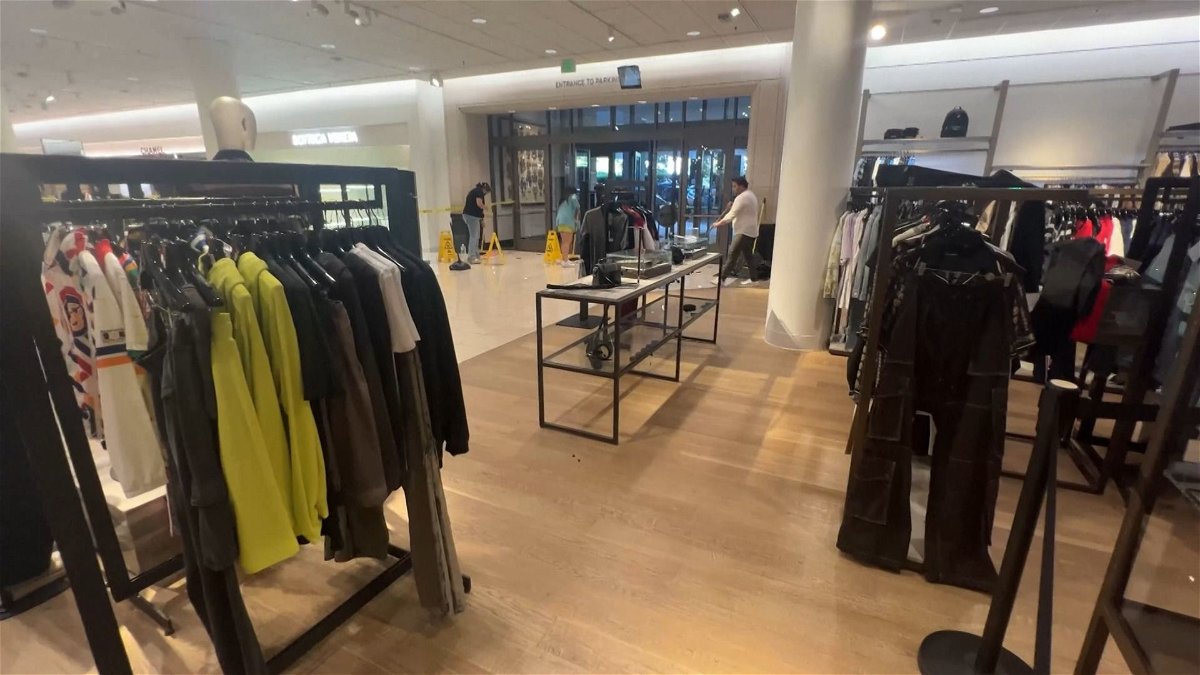 LOS ANGELES, Calif. (NBC, KYMA/KECY) – It was a frantic scene at a Los Angeles mall Saturday afternoon when masked individuals stormed a department store, making off with thousands of dollars worth of merchandise.
The Los Angeles Police Department (LAPD) said the theft happened at around 4:00pm at Nordstrom in the Westfield Topanga Mall.
The mob of between 30-to-50 people reportedly using bear spray on security guards who confronted them.
LAPD said the thieves took off with an estimated $60,000-to-$100,000 worth of luxury handbags and high-end clothing, leaving the scene in several cars.
So far, no arrests have been reported. However, LAPD said it has several investigative leads and will "exhaust all efforts" to find those responsible.