It takes more than a little confidence to strut down a runway. It also requires the right beat to punctuate the walk and accentuate the mood. The music that accompanies the fashion helps evoke the vibe of a collection and the spirit of a designer. And music has a role long before the show, often providing inspiration during the creative process of designing. Fashion and music go hand in hand, and on Spotify, there are more than 630,000 fashion-inspired playlists created by listeners. So, as fashion month kicks off around the world, Spotify is celebrating the innovators leading the way and the music that inspires them with our new destination, The Soundtrack Behind The Runway.
The Spotify destination features takeovers of some of our top fashion and culture playlists. Across New York, London, Milan, and Paris, designers including Advisry's Keith Herron, Luar's Raul Lopez, MAINS London's Skepta, Etro's Marco De Vincenzo, GCDS's Giuliano Calza, and Rabanne's Julien Dossena will curate the tracks for popular playlists like Fashion Forward and Runway. Follow us around the world to learn about Spotify's special playlist takeovers and hear from the designers and creative directors themselves.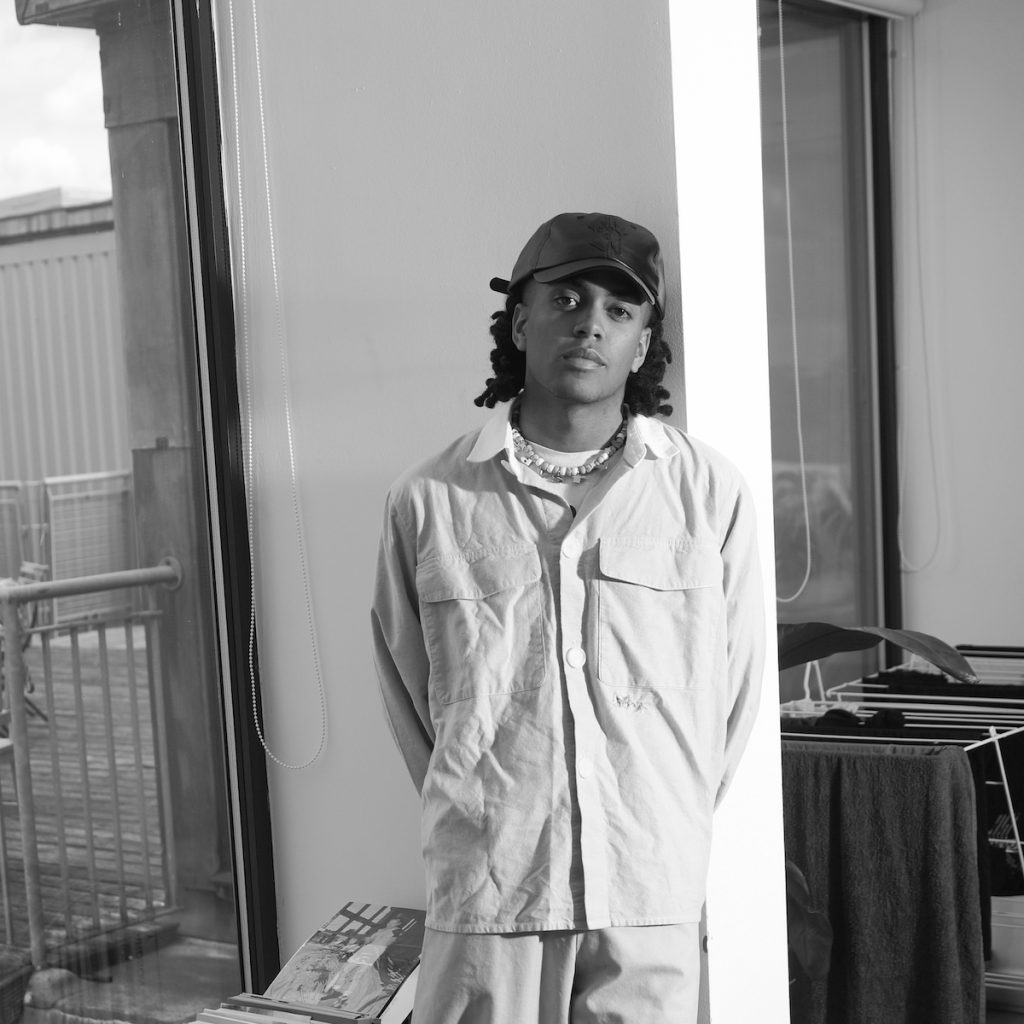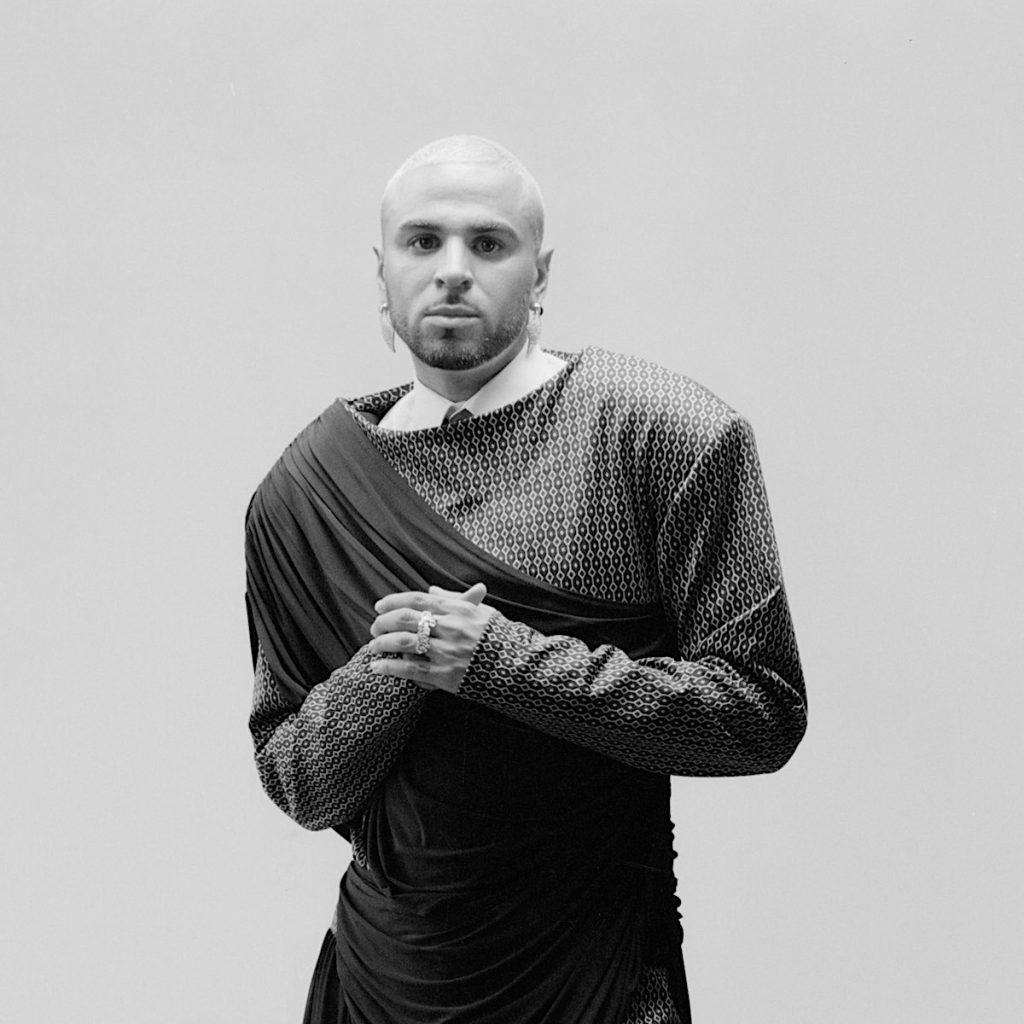 In honor of New York Fashion Week, Keith Herron, the 23-year-old designer behind Advisry, will take over our COUNTER//CULTURE mixtape. Raul Lopez, the NYC-based designer behind Luar, will take over our Fashion Forward playlist.
How does music fit into your creative process?
Keith Herron: I typically do most of my music discovery while creating or working. I'll simultaneously search for new music while doing other things.
Raul Lopez: I think with Luar I'm really inspired through music. I listen to music all day, from when I wake up to when I go to bed. And I love all types of music, especially stuff from the '90s and early 2000s. And in the '80s they had so many good music videos with such good style, and a lot of it definitely plays into my collections.
What are your biggest sources of inspiration?
Keith: Random adventures, nature walks, trying new things, and experiencing great art are my greatest sources of inspiration. Really, just remaining open-minded and following what I love always leads me to a place of inspiration. With art, for example, and diving deep into a medium, there are a lot of misses you have to endure. But all it takes is one great hit to restore all hope in the journey and make the wait worth it. That moment inspires so much. 
Raul: Being raised in the '90s and early 2000s, music and fashion really collided. I feel like we look so much to artists for inspo. Platforms like MTV, BET, VH1 were the only way to nourish yourself with fashion because we obviously weren't going to fashion shows. For us, that was our fashion show—seeing what stylists were putting on the artist. 
What artists, songs, or genres inspire you or were on your musical mood board for New York Fashion Week?
Keith: While working on my collection for this show, Tammy Lucas, a very early collaborator of The Neptunes, released some demos from the 1996-97 era that were previously unheard. I probably listened to "Say Your Goodbyes" and "I Can't Explain, It's Called Love" 2,000 times each while working on this collection. I also was taking a deep dive into Janet Jackson's catalog. She is amazing.
Raul: So, this collection is called Socorro, which means "help" in Spanish. And there is this dembow song from the Dominican Republic by Jey One called "Socorro." The song comes from this one specific neighborhood that I like to hang out in called El Hoyo De Bartola. And in that song, Jey One's like, "I'm with God, but I'm also with your enemy and you're always trying to take me down and I'm always trying to move forward, but you always try to pull me back." So, I was standing there, and this song is playing and preaching, and it resonated with me. I always play off of some type of memory, like this one with the song, because Luar is just like chapters in a book. I'm not a writer. So it's these garments that I make that are like sentences. 
What makes New York Fashion Week unique? How do you infuse that into your collection?
Keith: New York is unique because it is the grandest stage of the most culturally diverse country in the world. Though that doesn't equal the most diversity on the calendar itself, that culture does get to poke out subconsciously or unconsciously through the collections we see. I always try to be a reflection of myself and my community's voice with my collections, alongside my country itself. I love American fashion motifs; they are some of my favorites. I'm consistently working on creating my own versions of American classics like blue jeans and plaid shirts. 
Raul: It's a melting pot of different cultures and different people and different walks of lives. And, I think, for me, growing up in New York, this is where hip-hop started. This is where so many different genres started, and it inspires the world in so many different ways. And the grittiness of it mixed with the luxury of it. It's like the kids trying to sneak in who come up from these hoods, they're like, "Oh no, I'm going and I'm gonna make it." That's definitely not happening in Paris. I've been to Paris shows and London shows and it's way more organized, but you go to my show—it's insanity. That love for fashion and design is so crazy. It's kind of amazing, especially now. They're so hardcore about it. It's known that you gotta get there early because you might not get in and I love that.
Milan Fashion Week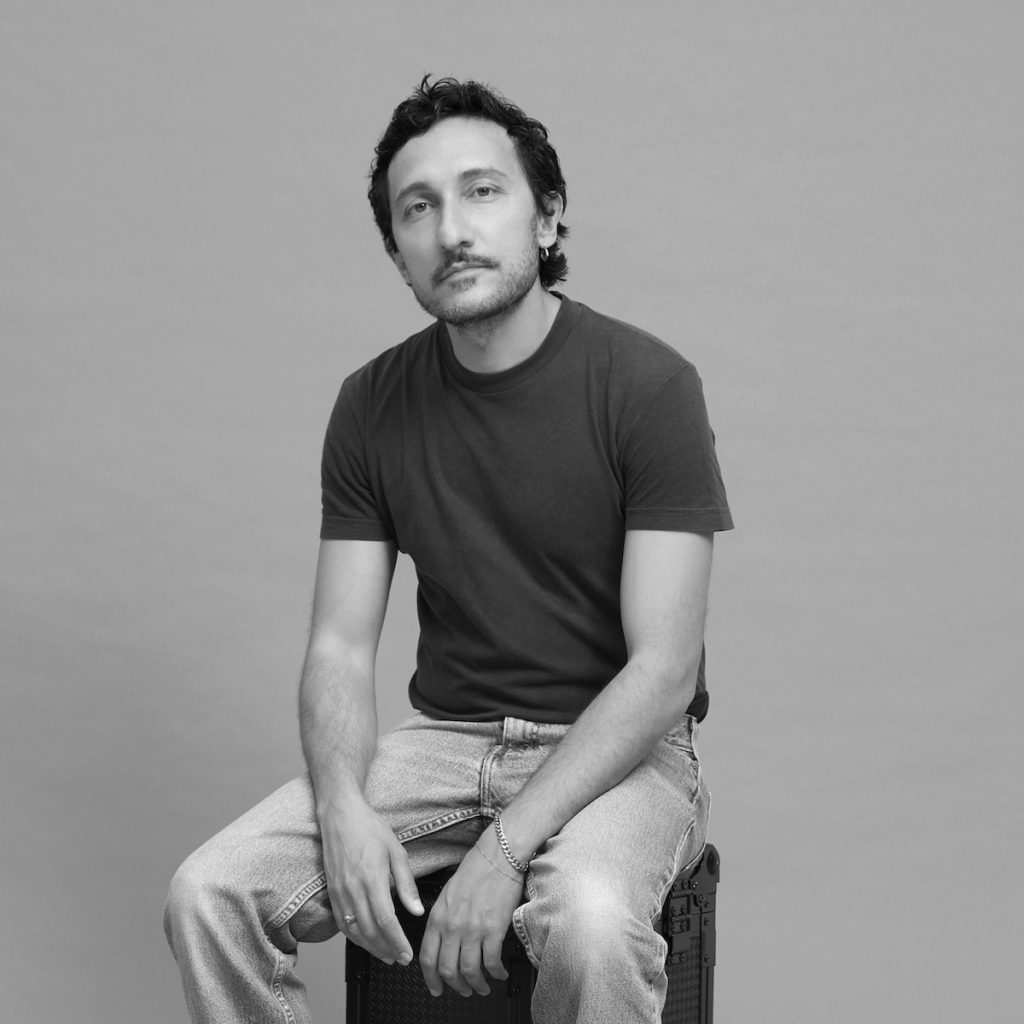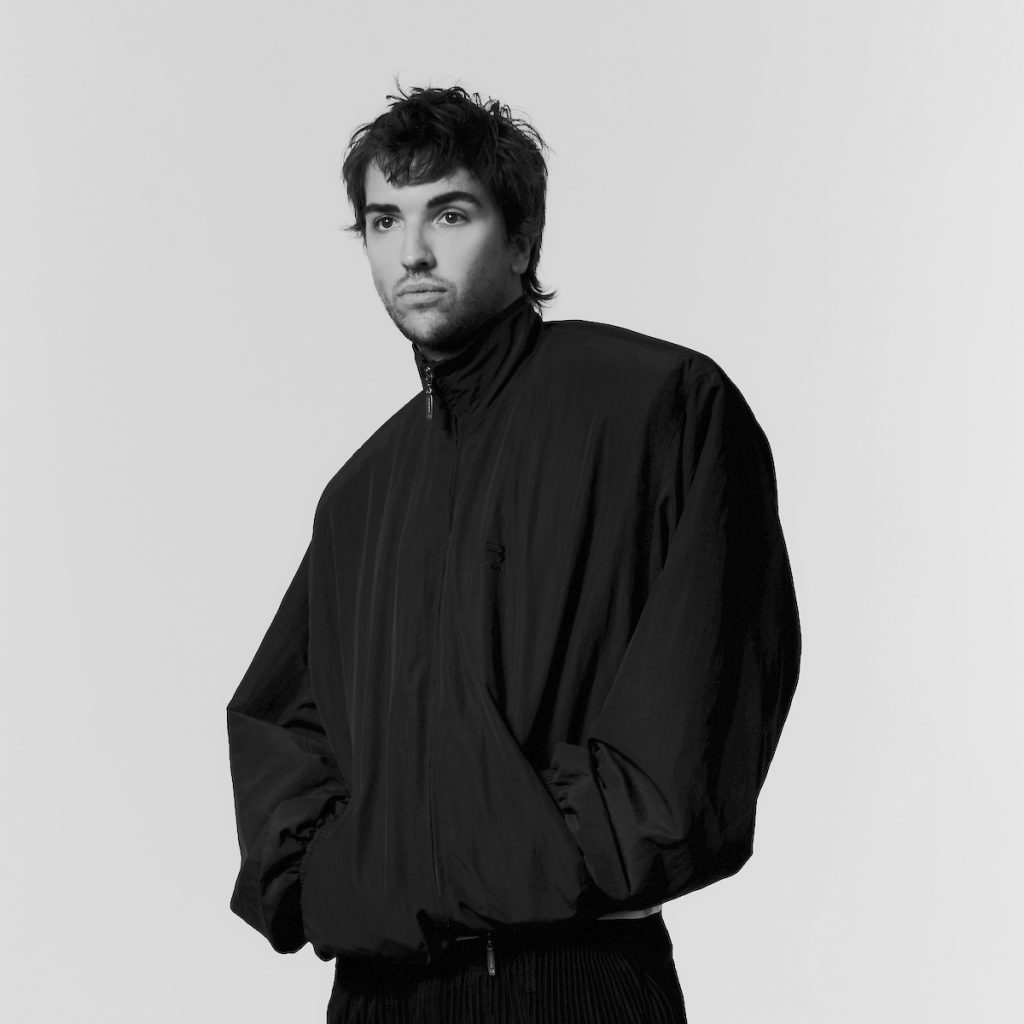 Our next stop is Italy, where Marco De Vincenzo of Etro will take over our Runway playlist, and Giuliano Calza of GCDS will take over our Italian Sunset playlist.
How does music fit into your creative process?
Marco De Vincenzo: Music is the best way to trigger memories and to ignite a new stimulus, as creativity feeds off of these sensations. I would say music is more than just a simple ingredient of the creative process: It is the foundation of it all.
Giuliano Calza: Absolutely! Music plays a significant role in my creative process. It can transform the entire mood, much like watching a movie with or without sound. When I envision a new collection, I think about the setting or environment it will exist in, and music helps breathe life into the clothes.
What are your biggest sources of inspiration?
Marco: ​​Evolution cannot be separated from the past—what is in the past and what has been handed down over time is where I draw the greatest inspirations from.
Giuliano: I draw a lot of inspiration from pop culture; it's like my daily dose of creative fuel. Regardless of the diverse experiences I've had and the places I've lived, everyone is shaped by the times they live in. I'm particularly fascinated by capturing a specific era, without getting too nostalgic or futuristic.
What artists, songs, or genres were on your musical mood board for Milan Fashion Week?
Marco: Creating means learning. For this reason, I always try to bring together what I know with what I don't yet know. Music-wise, I never miss an opportunity to explore and listen to lesser-known tunes. Recently, I discovered Yasuaki Shimizu, who produced some brief-yet-intense masterpieces in the '80s. 
Giuliano: My inspiration for Milan Fashion Week came from the city where I was born: Napoli. The vibrant colors of a hot sunset, the cool blue breeze, or a vintage chair overlooking the sea all played a role. In a previous collection celebration at Stazione Centrale, I had Pink Martini and Nu Genea on my mood board and at the after-party, and Kali Uchis performing "Una notte a Napoli" at the runway show. This time, I had a strong obsession with Pino D'Angiò, and I imagined his charming voice accompanying my runway.
What makes Milan Fashion Week unique? How do you infuse that into your collection?
Marco: I belong to a generation of creatives fascinated by "Made in Italy," and for whom Milan Fashion Week was an almost unattainable dream. I think I still experience the opportunity to show during fashion week as a dream, with all the magic and adrenaline that it entails.
Giuliano: Milan Fashion Week stands out because Italy, though small in size, is a massive influence on various global industries. Milan is a hub of creativity and innovation. People flock here to discover what's next, and there's an energy that's hard to find elsewhere. I like to think of GCDS as "Made in Italy" with a pop twist—a playful reinterpretation of classic craftsmanship that captures the spirit of this dynamic city.
Paris Fashion Week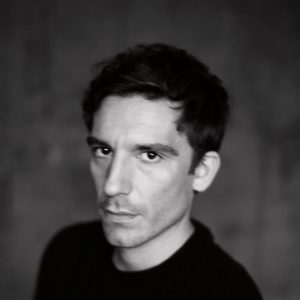 Our next destination is France, where Rabanne Creative Director Julien Dossena will take over our 'fit check playlist.
How does music fit into your creative process?
Music is a big part of my creative process because I only draw or think with music in the background. I find it enhances my work, for sure.
What are your biggest sources of inspiration?
My biggest sources of inspiration are observing people around me—their attitudes, how they live, and how they feel. I try to translate some part of this into fashion.
What artists, songs, or genres were on your musical mood board for Paris Fashion Week?
It's really open. For me, songs or genres are like emotional memories, like a perfume. So I like to be surprised by a playlist. But I have to say that Aphex Twin always puts me in the mood.
What makes Paris Fashion Week unique? How do you infuse that into your collection?
It's really special. Paris is the best playground for fashion, tradition, quality, and research. I love to be side by side with the best designers, in the same city, during the same week. The collections here have to be on point.
London Fashion Week
In London, MAINS London founder Skepta is linking up with Who We Be, the U.K.'s number one destination for Black music culture, to create the MAINS x Who We Be playlist. The grime icon and designer is previewing the sounds from his first London Fashion Week show, and later this month, he'll update the playlist with the full soundtrack. Stay tuned for more!
How does music fit into your creative process?
When we first started designing this collection, we used to walk into the studio and play Aaliyah instrumentals (rest in peace) and 2Pac instrumentals and just design. So yeah, music has been a very big part of our creative process.
So Timbaland and Dr. Dre were a big part of the creative process. Timbaland was the guy who produced the Aaliyah instrumentals and Dr. Dre produced the majority of the 2Pac instrumentals that we were listening to. 
What are your biggest sources of inspiration?
A lot of the passion for making this collection revolved around the state of fashion now. I think music, art, and fashion in general have become slightly stagnant in a way. It's become about shock value for likes and hits. We approach this the same way as we approach music and try to make something people can connect with without having to be a meme. It's not about clickbait; it's about fashion.
Tell us about the tracks you selected for your playlist takeover.
I selected the tracks for the Who We Be playlist based on the vibe of the collection. So it's a very Miami-, Ibiza-, London-inspired collection, with a lot of house music on there. There are a few tracks from the Miami Vice soundtrack, and I also have a few Aaliyah songs that were produced by Timbaland. All in all, it's a soundtrack for driving a white Ferrari along Ocean Drive. 
What makes London Fashion Week unique? How do you infuse that into your collection?
I think London Fashion Week is more stripped back compared to other places. It just feels a bit more punk. No matter what kind of show it is, it feels a bit more raw. At the London shows, you get to see a lot of people who don't really go to fashion shows.
You don't look like you're being a fashionista at London Fashion Week. I know I'm gonna have a lot of young street guys, young rappers, and young singers, so I'm thinking about them going into my show. I want K-Trap and Headie One and Central Cee and Jme and Clint419 and those guys there, sitting and watching the show. I want them to think, I would wear these clothes. It will be the first time they see this, and I want everyone to feel comfortable and familiar with what they are looking at, but also know that this is couture. London is, and always will be, home.
After you check out the playlists curated by these six star designers, press play on the first-ever Official Playlist of New York Fashion Week, a collaboration between Spotify and the Council of Fashion Designers of America.