Don't be fooled into thinking you need a lot of time and makeup products to create a lifted appearance, especially if you are doing your makeup over age 40. You may be tempted to apply a full face of foundation, contour makeup, and every eye product on the market (including faux lashes), but oftentimes, less is so much more when it comes to makeup looks.
Case in point: Makeup Experts Lisa Monique shows how she gets a gorgeous 5-minute makeup look when she has to fly out the door in the morning. 
Here are her best tips, which you can start applying to your own life ASAP.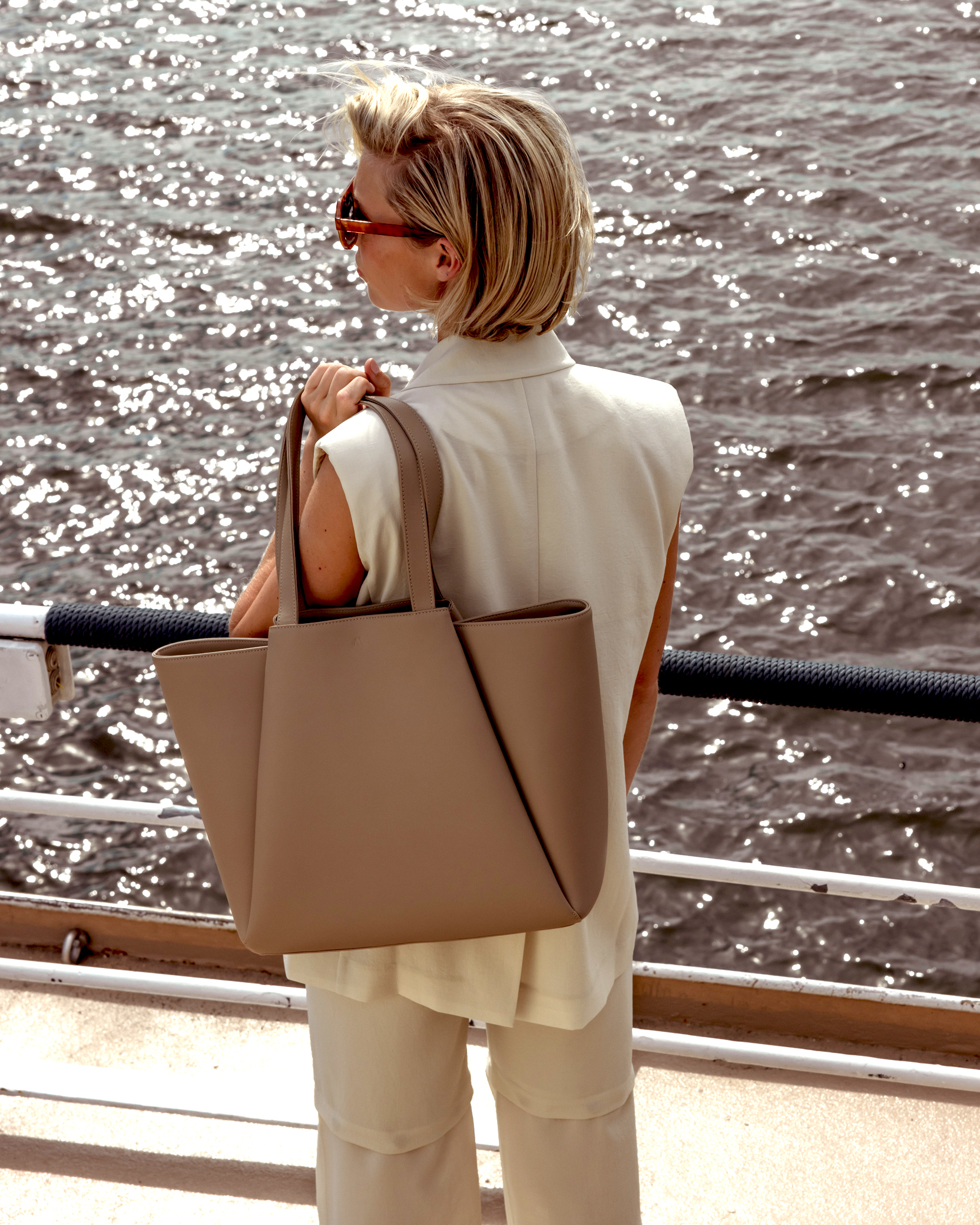 Every Successful Woman Needs One Of These Stylish Work Bags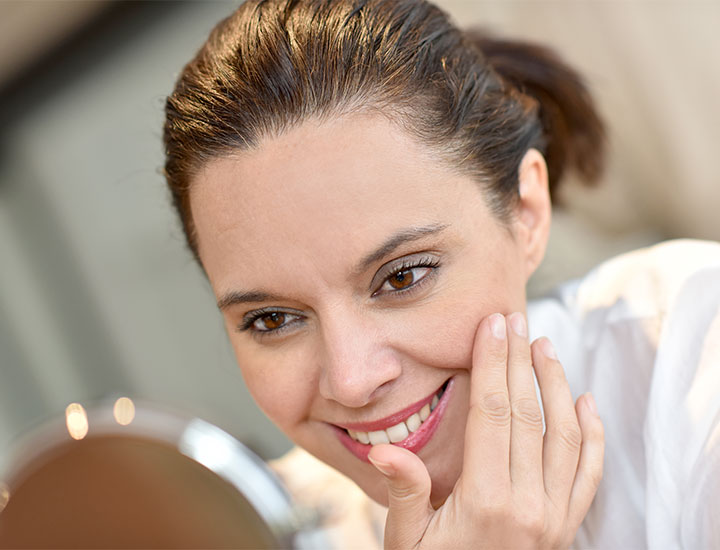 Shutterstock
Fill In Your Brows
Monique admits that she has full brows already, and it may take you longer to fill in sparse brows. But her technique is to use an eyebrow pencil to lightly color in any areas of the brows by the tail or inner eye that are lacking depth. She then brushes her brows upward to secure them in place (feel free to apply a brow gel if yours have trouble staying still).
Use A Multi-Tasking Foundation
Next, Monique focuses on her skin by using the Lancome Teint Idole 5 In 1 Foundation Stick. This works as both a concealer and foundation and the stick formula is easy to apply and dries to a matte powdery finish. She uses her fingers to blend the makeup into her skin and then applies more where needed (like under the eyes and around the nose) using a small brush. Monique says the formula is so great that she doesn't need to apply powder afterward to set it.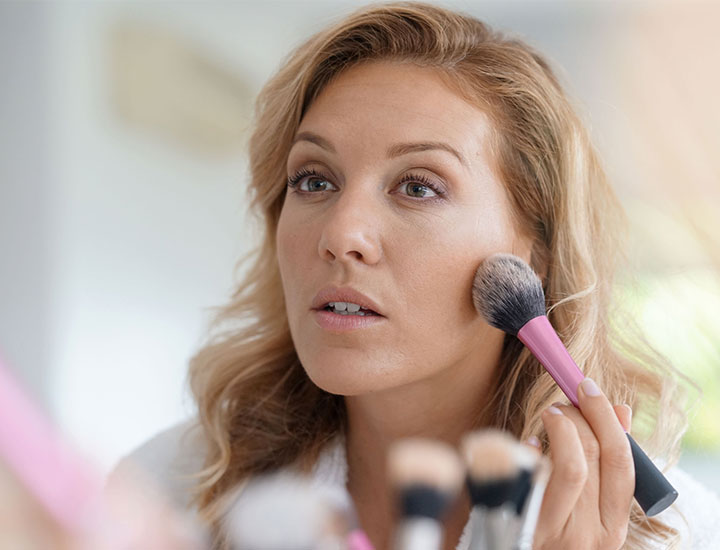 Shutterstock
Apply A Shimmer Eyeshadow
Forget everything you've been told about shimmery eyeshadows after a certain age — Monique applies the Wet N Wild Color Icon Nude Awakening shadow with shimmer to her lids to make her eyes pop. She uses either the sponge applicator or her finger and applies it all over the lid, up to the orbital bone.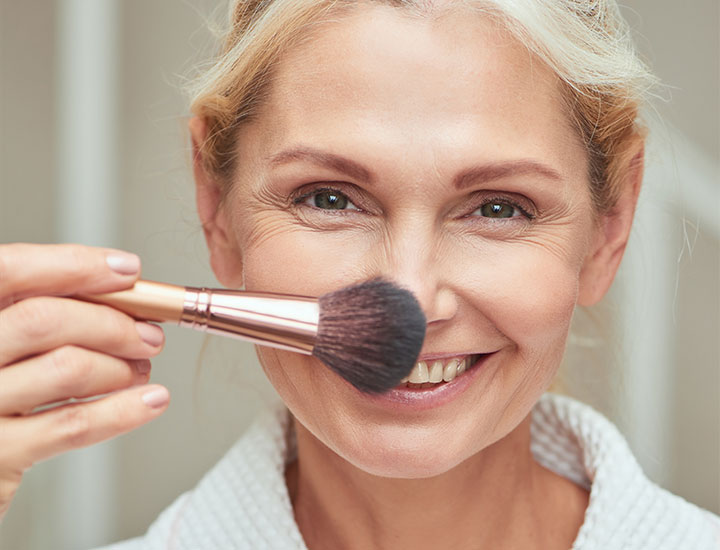 Shutterstock
Line Your Upper And Lower Lash Line 
Give definition to your eyes with an eyeliner pencil in a brown or black shade. Monique simply lines her upper and lower lash line with a pencil and doesn't spend time trying to perfect a cat's-eye wing or anything more complex — remember, you're going for quick, easy, and beautiful here. Monique admits that lining your bottom lash line can be controversial, but she prefers a soft line here.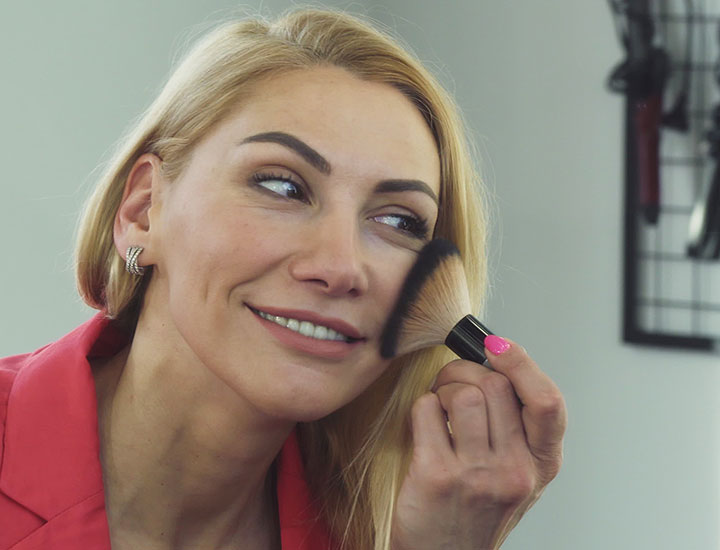 Shutterstock
Highlight Cheekbones With A Cream-To-Powder Blush
No need to mess around with contour makeup, which can require a bit more skill and time. Monique loves highly pigmented cream-to-powder blushes that are simple to apply and uses it on the upper part of the cheeks before blending out the edges. Her blender of choice: Wunder2 Blendable Blush.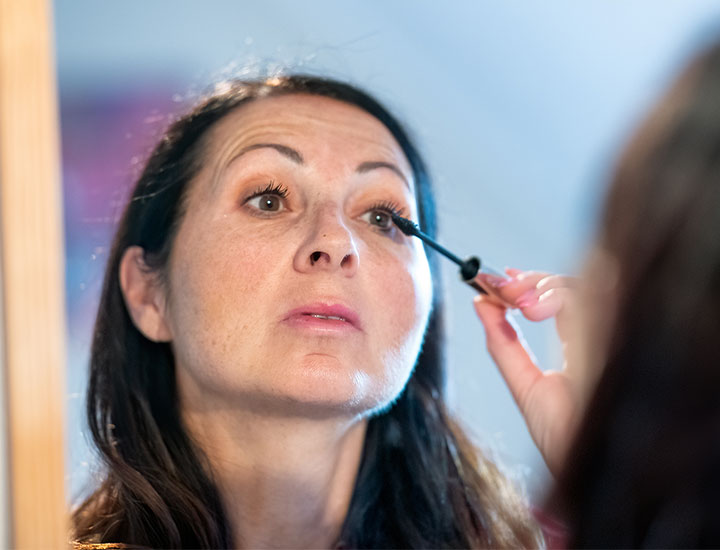 Shutterstock
Focus On Lashes
Give your lashes a boost by curling them first and applying a volumizing mascara such as Big Mood Mega Volume & Lifting Mascara.
Plump Up Lips With Gloss
Lastly, your lips — hectic mornings may not be the time to perfect red lipstick, but anytime is great for a plumping gloss like Elf Lip Plumping Gloss in Mocha Twist.