The opening scene of the iconic 2006 film "The Devil Wears Prada" chronicles the process of preparation, or the beauty of being put together. To the upbeat tempo of the early 2000s hit "Suddenly I See," viewers of the film get an intimate glance into the frenzied world of getting ready for the day.
Manicured nails search skillfully through drawers of makeup and perfume bottles. Eyelashes are curled. Fur coats are donned, heels are slipped on and perfectly coordinated handbags are chosen from overflowing closets. 
Now picture that "The Devil Wears Prada" opening, but instead of gorgeous shots of a New York City skyline, picture the red brick streets of Oxford, Ohio. Instead of KT Tunstall, imagine Taylor Swift or Dua Lipa blaring through the speakers of a tiny dorm room. Trade a Sixth Avenue skyscraper for Brick Street Bar, and you get a typical night-out routine for Miami University students.
For Mariza Dennis, a junior media and communication major, her own getting ready routine typically takes between three to five hours. 
"Last year I started doing a full glam — makeup, dress, heels, all that. That was every single Friday and Saturday," Dennis said."That's my favorite part of the night out, the getting ready." 
The majority of the time Dennis spends getting ready consists of curling her hair, using hot rollers and applying eye makeup.
"I like heavy liner with a heavy inner corner highlight," Dennis said. "I don't do lashes, but I wear tons of mascara so my eyes are the main focus."
Dennis also gave insight into how getting ready can be a communal experience for women. 
"My roommate would come and look through my outfits to see if she'd have something to wear, or look through my jewelry for something to borrow," Dennis said.
For some, the art of getting ready is a spontaneous endeavor of borrowing clothes from friends and deciding outfits on an inspirational whim. For others, such as 2023 marketing and fashion alumnus Brennen McGill, there is usually a plan for a final look.
"In college, I went out maybe two to four times a week," McGill said. "I dressed more casual during the week, like sweatpants in a cute way. But I always had a plan for the weekend, with hair and makeup and everything." 
McGill's outfit plans typically play with gender roles and gender-bending. 
Enjoy what you're reading?
Signup for our newsletter
"I wear a blend of masculine and feminine," McGill said. "It depends on the day what I'm feeling more, but usually I wear something low-rise with a small top."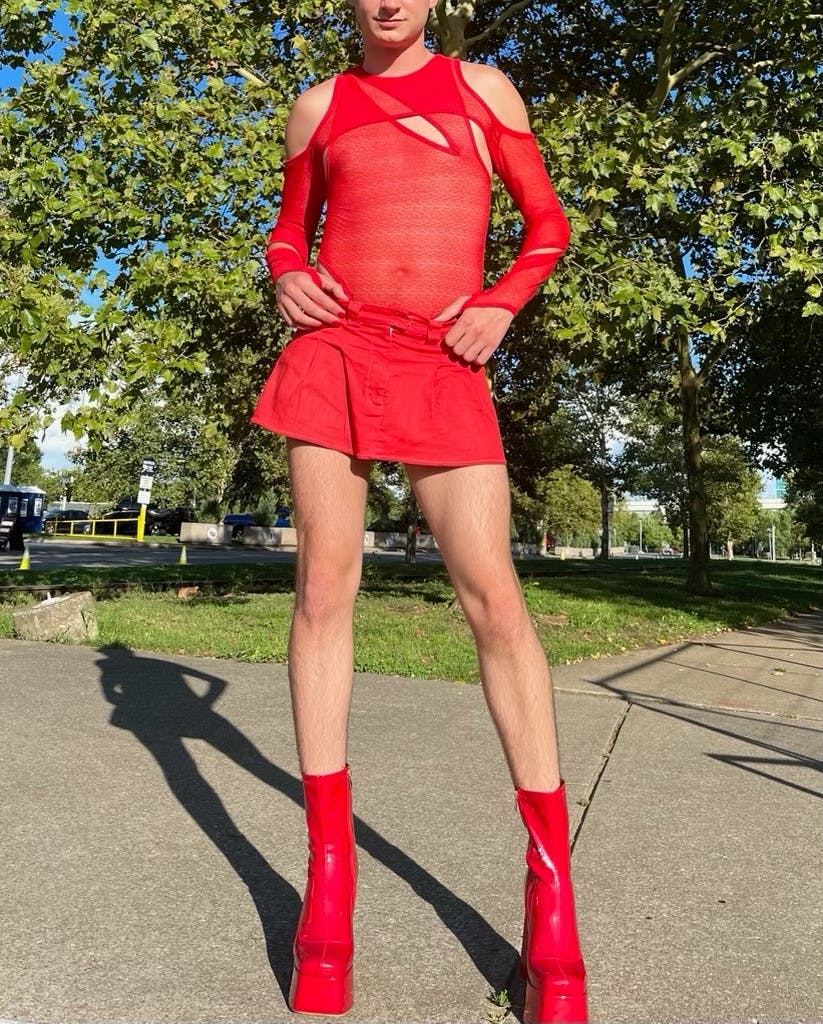 One of McGill's favorite outfits drew inspiration from his style icon, Daphne from the 2002 live-action "Scooby-Doo" movie. His corresponding white cropped baby tee has a picture of his yearbook photo on it, circa preschool. 
"I remember in the second 'Scooby-Doo' movie, Daphne wears a shirt with her face on it," McGill said. "I found this old shirt from when I graduated preschool in my mom's drawer. I was like 'no way this fits me now.'"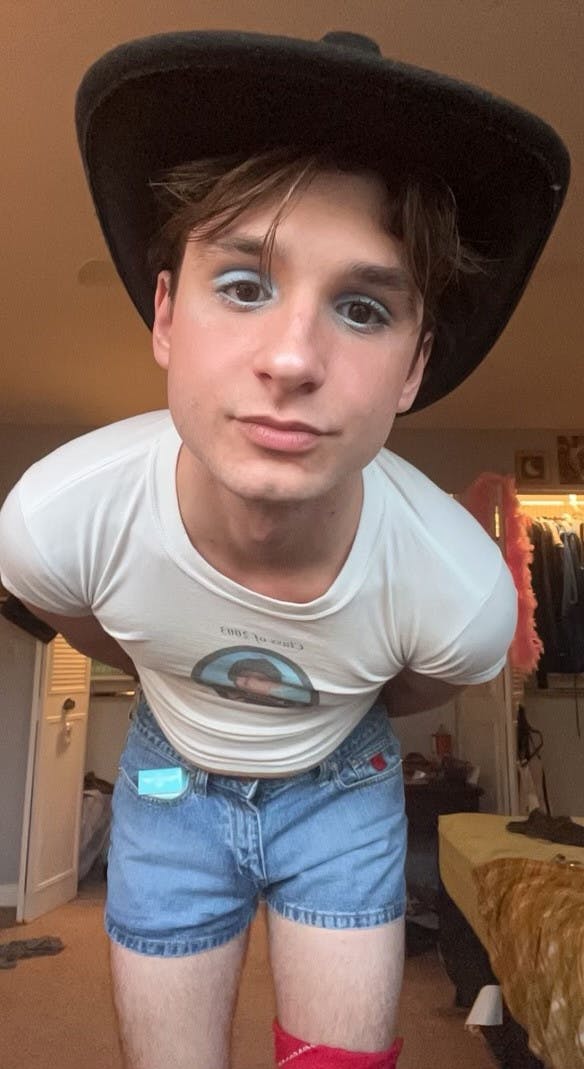 McGill posts "Getting Ready With Me" videos on his TikTok, FredFigglehornJr. He says it typically takes him a total of 30 minutes to get ready for a night out. 
In true "The Devil Wears Prada" style, Miami students take the art of getting ready seriously. While they may not be preparing to work as an underappreciated assistant for a nightmarish fashion editor, countless college students spend that important time preparing to drink, dance and make memories — all in their best outfits. 
shaffea8@miamioh.edu