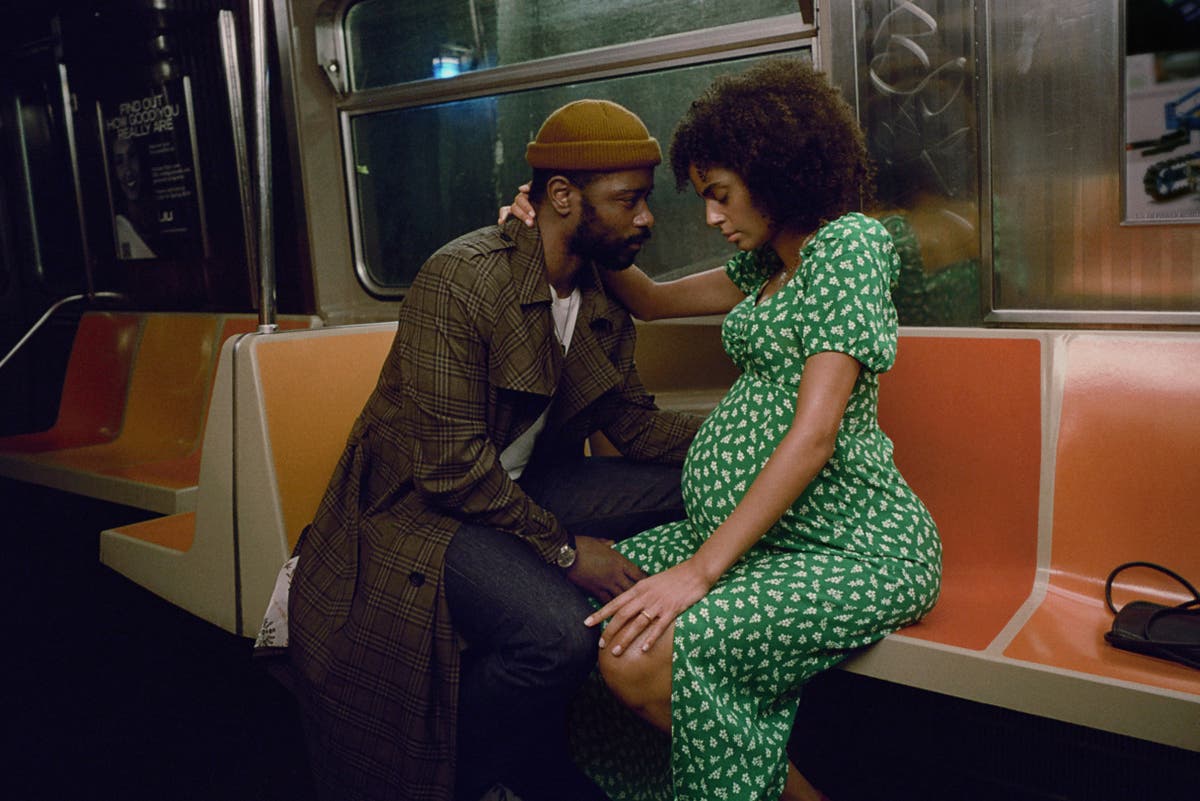 O
nce upon a time, fairy tales written by the Grimm Brothers and Hans Christian Andersen really were terrifying. Hansel and Gretel et al were written as precautionary tales designed to scare children into behaving; in the original fable, the Little Mermaid dies instead of marrying her handsome prince.
But thanks to Disney, this changed. Later generations of youngsters grew up believing in happily ever afters. Characters were saved from certain death in the nick of time, princesses made a habit of singing and the baddies always get their comeuppance.
Even adults are coddled. These days, the term 'fairy tale for grown ups' suggests that a studio short of ideas is producing a live action remake of a classic, or that Harry Potter is being republished with an edgier front cover. But when Apple TV + bill The Changeling as a fairy tale for grown ups, believe me, they mean it.
This tale is an adaption of Victor LaValle's 2017 novel of the same name and is set in New York City: usually the home of crime dramas, alien invasions or romances on film. But while the landmarks will seem familiar, The Changeling makes them feel constantly unsettling, and introduces a new element to the Big Apple: dark fantasy.
LaKeith Stanfield plays Apollo Kagwa, a man who is determined to track down his estranged wife Emma (Clark Backo). After a pretty graphic scene where she gives birth to their first child on a subway, she then disappears into an underworld (look, just go with it) , leaving Apollo to pick up the pieces and try to figure out what happened to her.
Fortunately, there is a bit of context to this whole scenario as The Changeling goes on to explain; we go back in time to examine how Emma's troubles began. While backpacking in Brazil as a teen, she came across a witch and was granted three wishes – but warned she must not remove her string bracelet. Apollo, in a typical gung-ho show of bravado, boldly cuts through it when they start dating, promising to keep her safe.
Safe, you say? The gods of The Changeling's universe laugh as the pair plunge into a pit of darkness and despair that seems to deepen as the show goes on. Apollo battles the memories of his own father leaving as he attempts to find his son; his attempts to sell an original copy of To Kill a Mockingbird for cash goes spectacularly wrong, and to make things worse, Apollo ends up being sucked into an internet underworld that leads to a mysterious island ruled by wronged women.
As the above may make clear, the concept, when explained in its most opaque terms, is mad to the point of parody. However, Melina Matsoukas – best known for 2019 film Queen and Slim – directs with a tone that takes its source material utterly seriously. The familiar horror tropes of dungeons, darkness, mystery and jump scares are all here – and there is also room for a solid soundtrack led by Dionne Warwick's Walk On By. But what makes it all the more intense is the layers hidden within these characters. There is no bigger blow for a viewer than somebody we have learned to trust surprises us.
In fact, it is largely thanks to the performances that The Changeling remains watchable. Rising star Stanfield draws on the grit that saw him nominated for an Oscar in Judas and the Black Messiah – and perfectly portrays a man that life has failed to the point of giving up. And Backo, who until now has been best known for roles in The Handmaid's Tale and Letterkenny, is a revelation, somehow making Emma relatable and sympathetic even at her most manic and unhinged.
At times just watching The Changeling requires the will and determination of Apollo, but this is a fairy tale that is absurd, unapologetic and occasionally beautiful. Just be careful what you wish for.
The Changeling is set to premiere on Apple TV+ from September 8 when the first three episodes will be made available