Tiffanie Barriere, the founder of The Drinking Coach, took to the podium at the Ritz-Carlton New Orleans on July 28 and assessed the vibe in the banquet hall. "It's starting to feel a little more comfortable, this room!" she called out in admiration. "It's a little more colorful, this room!" The crowd roared. 
Barriere is the co-chair—along with Kitty Amann, the market manager of Uncle Nearest—of Tales of the Cocktail's first-ever Catalyst Luncheon. The evening marked a sea change for the conference and the drinks industry as a whole. Sponsored by 21Seeds, Diageo Bar Academy, Johnnie Walker, Laird & Company, Delola, and Don Q, as well as SevenFifty Daily and Beverage Media Group, the official media sponsors for the event, Catalyst is the updated expression of Tales' former Dame Hall of Fame—more diverse, inclusive, and true to the industry's makeup. 
For a decade, the Dame Hall of Fame has honored the achievements of women under-recognized in the male-centric drinks world. It bestowed membership upon professionals such as Heaven Hill's national brand educator Lynn House and Speed Rack cofounders Ivy Mix and Lynette Marrero. Yet, while Dame helped women emerge into roles of authority and influence, it "did not fit everyone," says Barriere, inducted in 2020. "The room was not full of people who looked like me. Not just in race but in sexuality and age."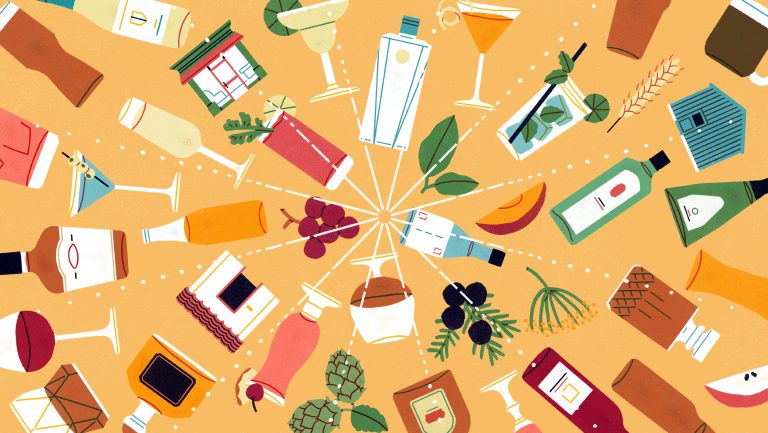 Don't miss the latest drinks industry news and insights. Sign up for our award-winning SevenFifty Daily Dispatch newsletter—delivered to your inbox every week.
Catalyst aims to overcome the gender binary, heterosexuality, and whiteness of the "Dame" name and ethos, welcoming nominations from the broad spectrum of drinks pros who are, according to Eileen Wayner, the CEO of the Tales of the Cocktail Foundation, "making the industry more inclusive; acknowledging continuing issues; and building dialogue and access points that will drive lasting change." 
The overhaul "demonstrates a shift in the industry's mindset, where diversity, inclusivity, and breaking down barriers are becoming essential values," says Nicola Riske, the European brand ambassador for The Macallan and 2022 International Dame Hall of Fame Inductee. This year's inaugural U.S. honoree and featured speaker was Tara Fougner, the cofounder and CEO of Thirsty, while the international honoree and featured speaker was Anistatia Miller, the drinks historian and director of Mixellany Limited from Wiltshire, U.K. 
Riske introduced Miller at the ceremony, with this praise: "A prolific writer, scholar, and historian, Anistatia played a crucial role in the revival of English gin. As a person of color, she was a trailblazer in the cocktail renaissance." Miller accepted her gift, a crystal decanter, and revealed she had recently battled breast cancer. "I'm very happy that I'm actually alive to be here," she said, adding the words of wisdom, "Lead a barrier-free life. You encounter crossroads of cultural identifiers: race, ethnicity, sexual orientation, gender identity, disability, age, class, religion, weight, and physical appearance. Often, we perceive them as dead ends. All they are, are things that other people's expectations put in front of you. Chances are, once you get to a dead end, you're going to find a huge fucking meadow. So don't wait for somebody else to blaze your trail. Do it yourself!" 
Whiskey educator and 2022 U.S. Dame Hall of Fame Member Tracie Franklin introduced Fougner, describing Thirsty as "a platform meant to uplift those who hadn't been seen and heard." With Fougner's advocacy, "brands took notice. They started to look at all the people that she was highlighting, and they expanded their cities. They expanded their reach." In her speech, Fougner talked about losing her sister to COVID-19: "Her senseless and unnecessary death echoed the brutal reality that our society doesn't value all lives equally," she said. Lifting herself out of her grief, Fougner launched the Thirsty discussion group for the beverage industry, creating "brave spaces for challenging conversations," and through that, finding "a connective thread that ties us all together in this room: service."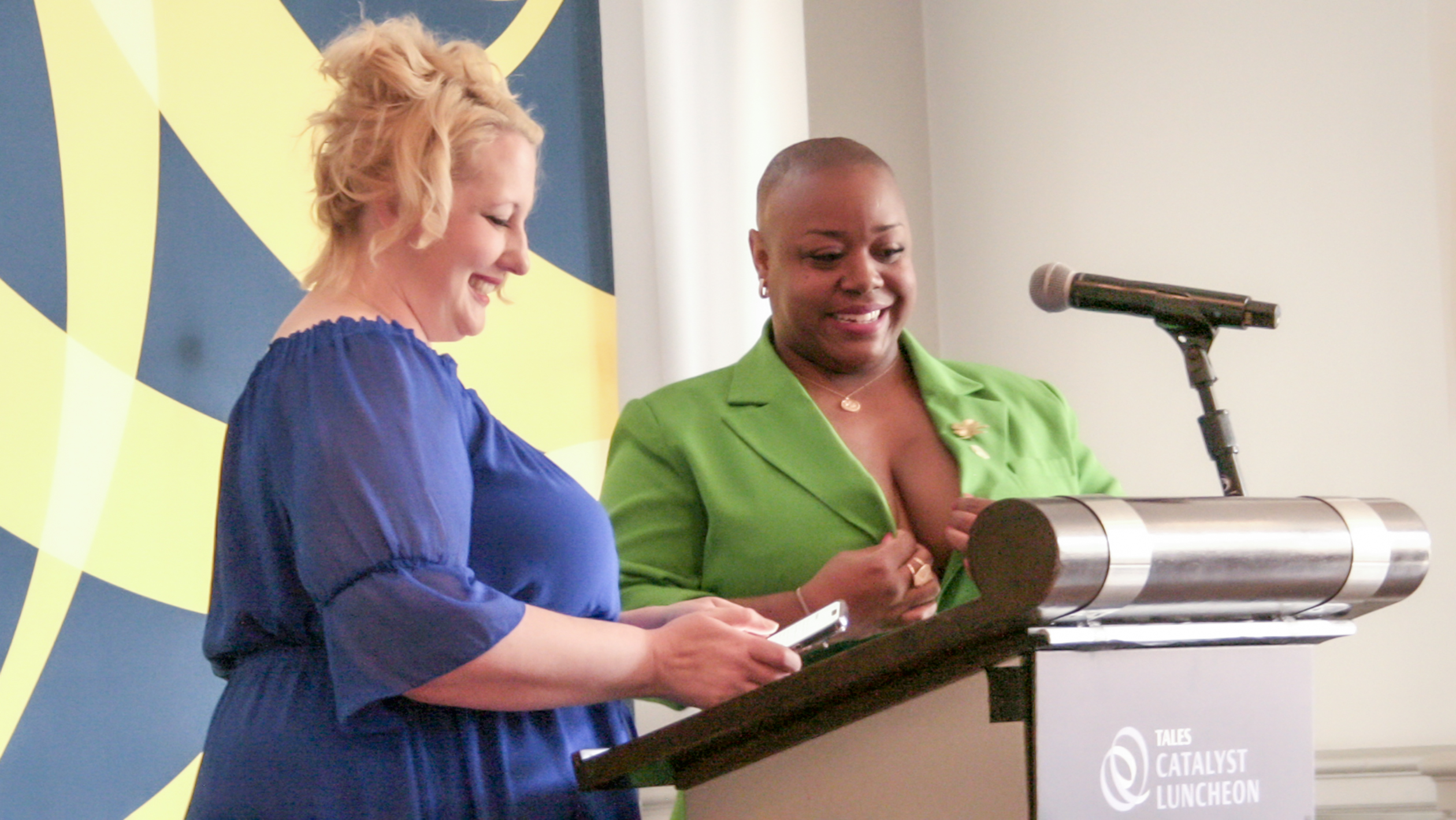 Afterwards, Fougner and Miller spoke with SevenFifty Daily about the meaning behind Catalyst and recent progress they've seen in the industry. "I'm feeling like there's a helluva lot of change," said Miller. "There are two women head bartenders at the two most famous London hotel bars. There are more women in the whiskey industry as brand ambassadors than there are men. I was able to finally say what I've been wanting to say for over 70 years about what it's like to be in this industry and not be part of the general notion of everything."  
Yet, true to her new honorific, Miller is already pushing for greater change: "If the two first Catalysts go to women, I also want to see it go to transgender people, gay people, and hetero men campaigning for the rights of gay and transgender people." Fougner, too, wasn't resting on laurels. "That front table was all Black women, Latinas, queer women, screaming, dancing. It felt like validation of the work that I've been doing. As a first Catalyst, I take it seriously to make sure this is not just a change in name," she said. "I will be disruptive, a groundbreaker, a rule changer."
Dispatch
Sign up for our award-winning newsletter
Don't miss the latest drinks industry news and insights—delivered to your inbox every week.