Some like it shaken, not stirred. Some like it dirty. No matter what, this makeup fad is neat.
Setting the bar high with bold shadows, look-at-me lip colors and shimmering shades, beauty buffs are bingeing out on the #MartiniMakeup trend.
And social media's drinking it all in. 
"Martini makeup is a thing now," announced NYC makeup artist Brittney Foley, 30, in a trending tutorial dedicated to the cocktail-inspired look. "It's the exact opposite of the strawberry makeup trend, and a bit more leaning into the unapproachable makeup trend."
The cheers-worthy glam, which has poured in a staggering 1.5 million views beneath its eponymous TikTok hashtag, sees women painting up their faces to replicate the luxuriously chic style of the ever-buzzy alcoholic beverage in their preferred fashion — be it a classic, a dirty or even an espresso martini. 
Cosmetics connoisseurs with a taste for the hard stuff are achieving the look with sharp eyeliner wings, glittery powders on the hood of the eye and, for those who like it extra briny, eye-catching pops of olive shadows. 
"It's all about creating a makeup look that matches your drink of choice," beauty influencer Zoe Kim Kenealy, 27, from Boston, explained to The Post. She first coined the "dirty martini makeup" movement in November 2022.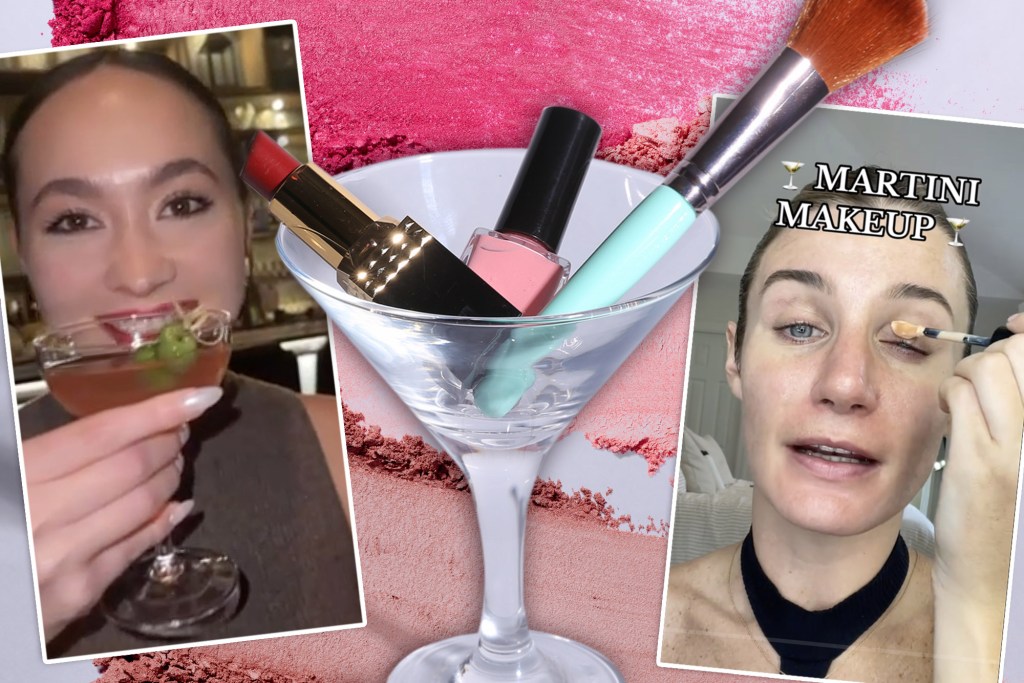 Kenealy previously pioneered popular primping fads such as "Cold Girl" makeup, which saw hot girls paint their faces to mimic an après-ski glow, and the "crying" makeup craze that motivated women to adorn their mugs with faux sorrow to feign a doe-like softness.  
But the brunette says the martini mania is rooted in creating a lush mood. 
"When I'm ordering a dirty martini at a bar, I feel bold, fancy and luxurious," she said. "This makeup trend re-creates that energy for the perfect photo."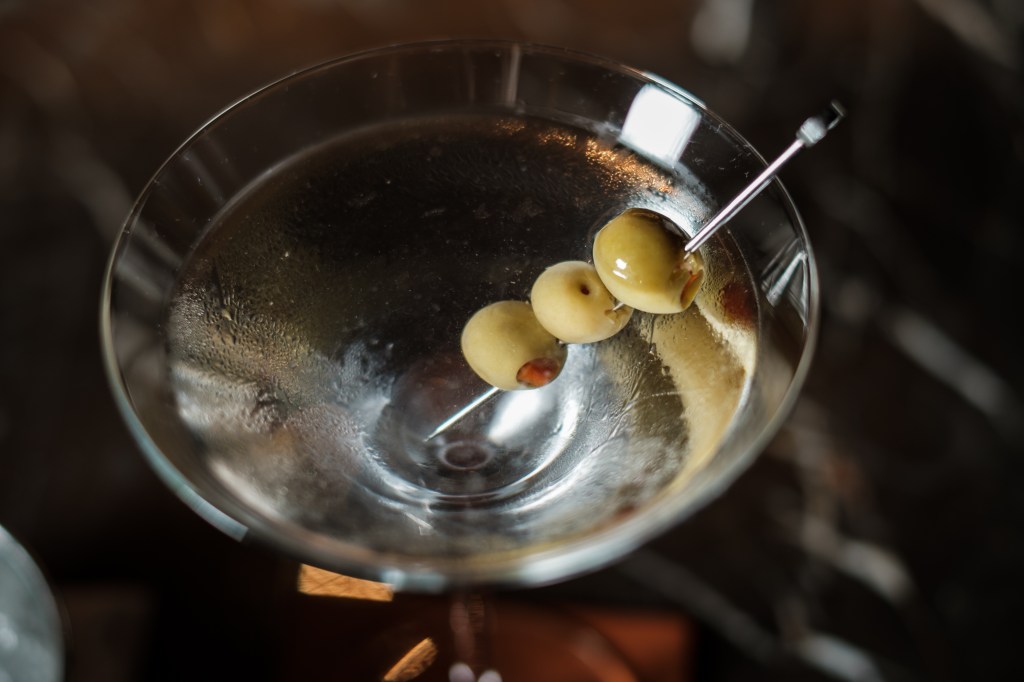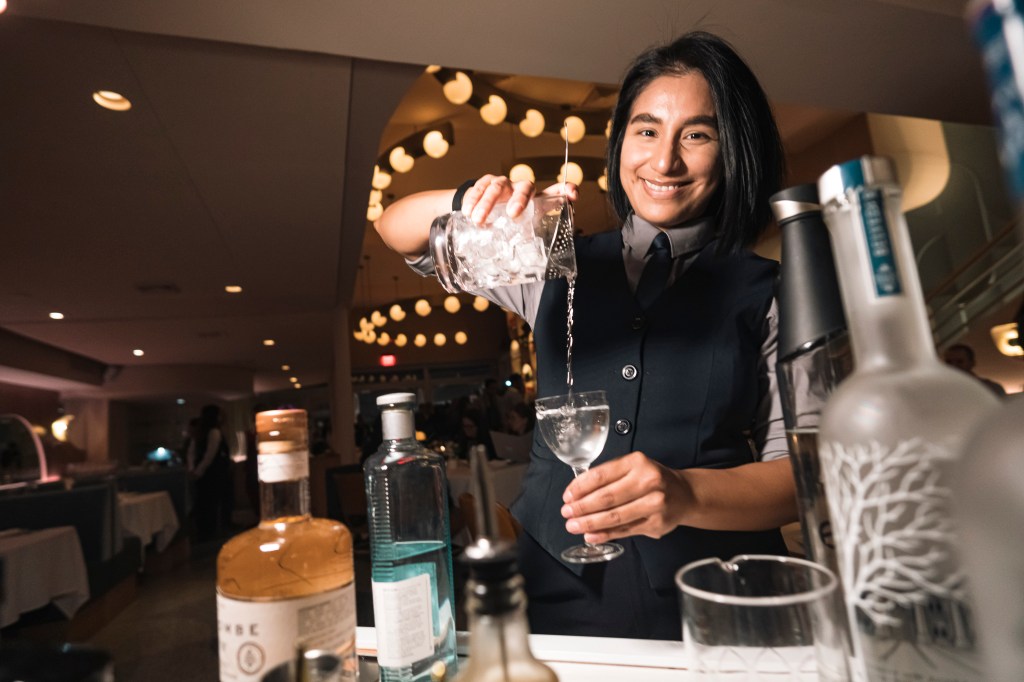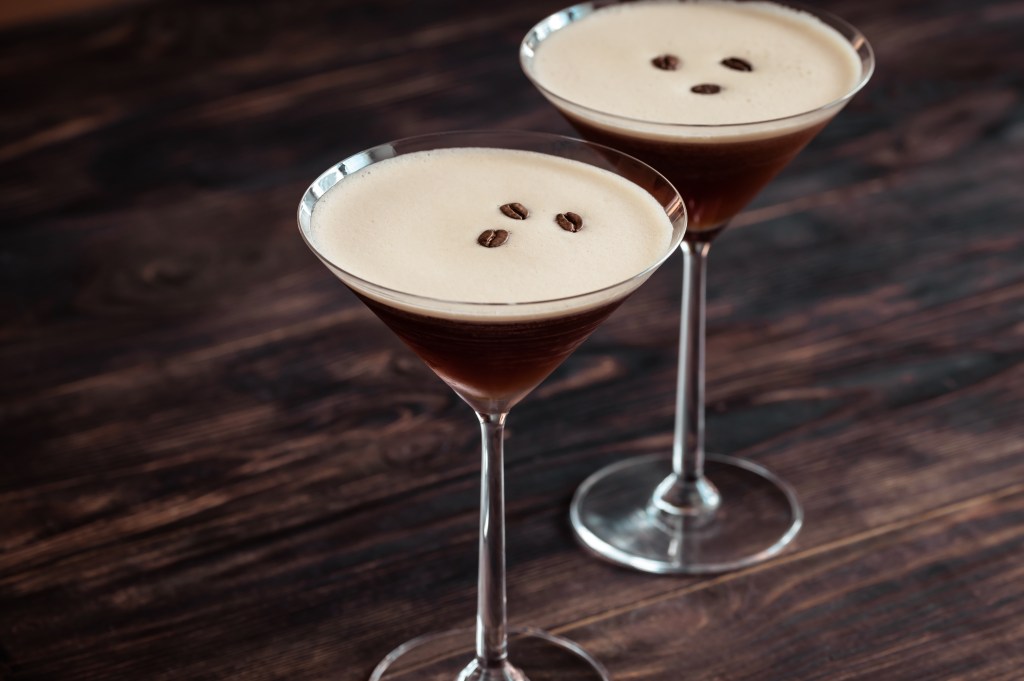 Claudia Neacsu, 27, a beauty content creator from the United Kingdom, scored more than 659,000 TikTok views on footage of her martini makeup artistry.
Per the video, Neacsu used a variety of green shades from Natasha Denona's Yucca eye shadow palette ($69), as well as the brand's Macro Tech eye crayon in "Willow" ($24) and L'Oréal's Telescopic mascara ($11.99). 
"Omg! This is a def must try! [Running] to my vanity!" commented an awestruck onlooker. 
"Stunning," said another. 
"Just Wow," wrote an equally impressed viewer, who punctuated their approval with the "martini glass" emoji. 
However, the trend has, too, garnered a round of sobering responses from unmoved critics. 
"It's just regular ass makeup," groaned naysayer named Alexa, 23, who's seemingly exhausted by the steady flow of kitschy cosmetic fusses. 
"Please don't make [martini makeup] a thing," begged detractor Krissy P in a separate snippet. "I am so sick and tired of these makeup trends."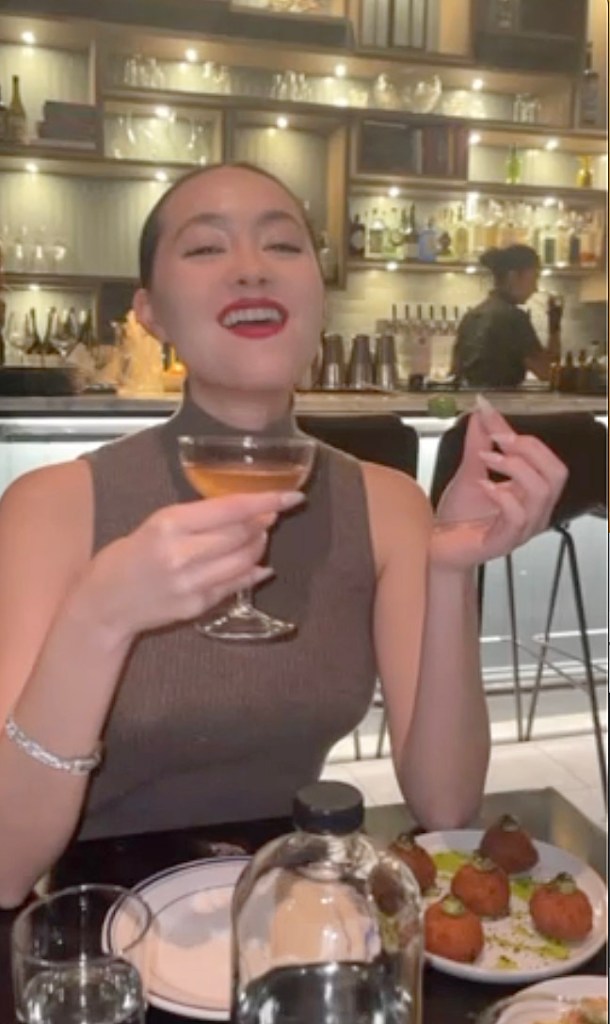 But in response to the shade, Kenealy tells The Post that giving movements catchy names — like martini, latte and unapproachable makeup — is what builds the beauty community. 
"Every trend needs a fun title," she said. "There's no value in giving a video a very basic and simple title.
"We're all just having fun," added Kenealy. "People shouldn't take it so seriously."