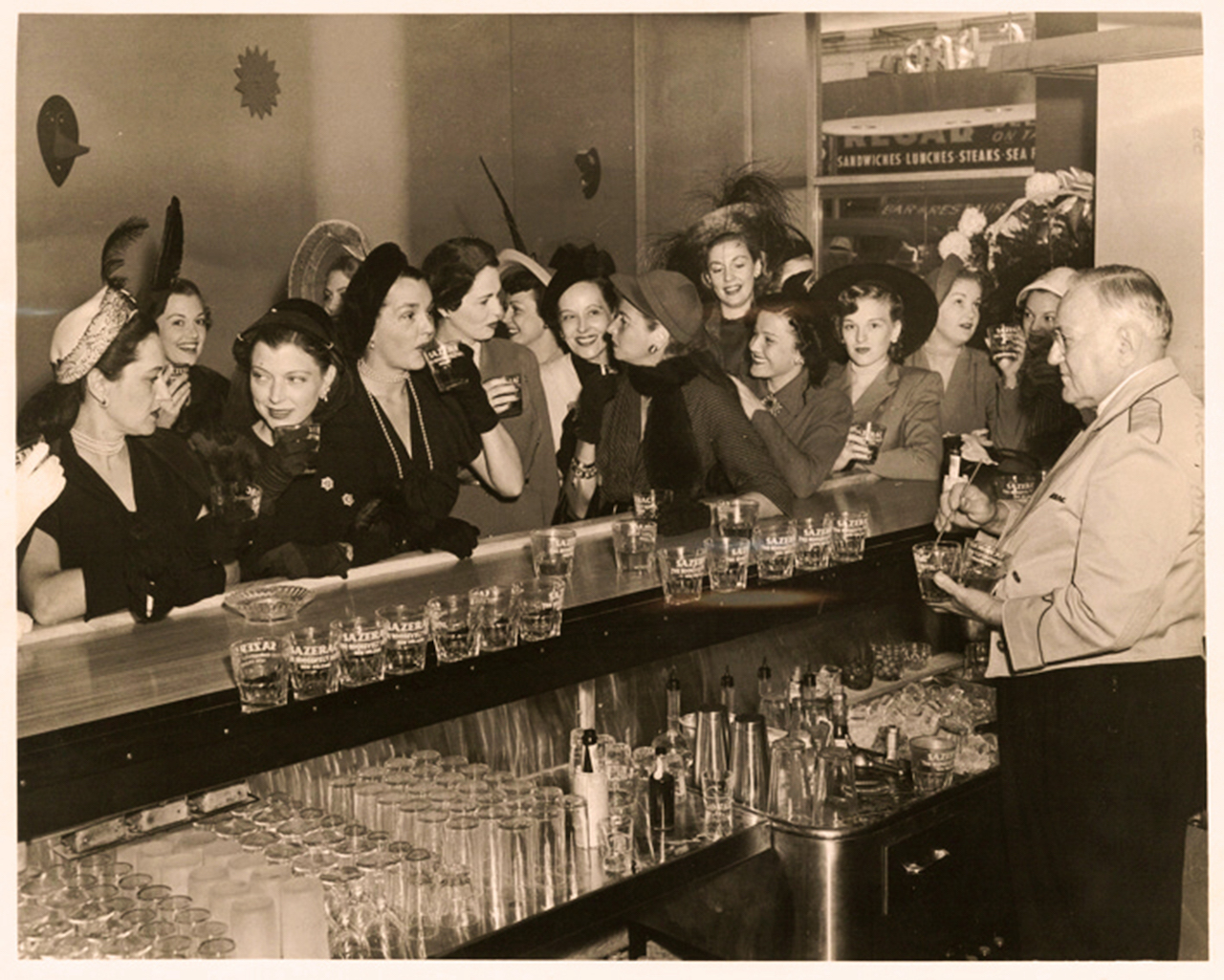 NEW ORLEANS (press release) – The Roosevelt New Orleans, A Waldorf Astoria Hotel is pleased to announce the date for the 74thAnniversary of the "Stormin' of the Sazerac." This year's event will be held on Friday, Sept. 29, and tickets are now available online. The event celebrates the always bold and barrier-breaking women of New Orleans — who stormed the famous Sazerac Bar decades ago — with an annual luncheon, fashion show and recreation of the "Stormin' of the Sazerac." 
In honor of this iconic anniversary, The Roosevelt New Orleans is raising a glass to the courageous group of ladies who first stormed the hotel's Sazerac Bar in 1949 demanding equality, and a stiff drink, at a time when women were only allowed to be served at the bar on Mardi Gras Day. In 2023, the hotel invites all women to join the one-of-a-kind celebration featuring libations, fine cuisine and entertainment in the lap of Roosevelt luxury. "Southern Charm" star and former WGNO newscaster and TV personality Tamica Lee will emcee this year's festivities, which will take place in the famous Blue Room and world-renowned Sazerac Bar.
The celebration kicks off in the Blue Room at 1 p.m. with a three-course lunch, fashion show, live entertainment and recognition of the 2023 Reigning Spirit of the Sazerac. Following the luncheon, attendees will gather at 3 p.m. in The Roosevelt's lobby to once again "storm" the Sazerac Bar with a spirited second line. To properly honor the original "Stormin," guests are encouraged to wear late 1940s and 1950s attire including hats, veils, peep-toe shoes and gloves.
The 2023 fashion show will pay tribute to the starlets and fashion mavens of yesteryear. Models will showcase looks inspired by some of The Roosevelt's most glamorous guests and performers in dresses provided by French Quarter retailer Italy Direct. 
This year, Lauren LeBlanc Haydel, owner of beloved New Orleans retailer Fleurty Girl, will reign as the Spirit of the Sazerac, an honor recognizing a deserving New Orleans woman who challenges the status quo and works to influence positive change in her community. The Reigning Spirit of the Sazerac is an exemplary woman whose bravery and determination reflect what we celebrate about those great New Orleans ladies who stormed the Sazerac Bar decades ago. 
In 2009 with just $2,000, Haydel launched Fleurty Girl as an online store, and six months later, opened a shop on historic Oak Street. Today, Fleurty Girl has eight locations. Having previously served as the face of GoNOLA's newscast, Haydel is a true ambassador of New Orleans culture, and The Roosevelt New Orleans is proud to welcome her into this one-of-a-kind sisterhood.
The Roosevelt New Orleans — a legendary New Orleans landmark, rich with history — invites all New Orleans ladies to come toast and celebrate years of 'herstory' at this historic event. Stormin' of the Sazerac luncheon tickets are $109 each, excluding tax and gratuity. To make a reservation, click here or call 504-335-3129.
Follow us on Facebook and Instagram @theroosevelt_no. For more information about Waldorf Astoria Hotels & Resorts, click here or follow us on Facebook, Instagram, and Twitter @waldorfastoria.