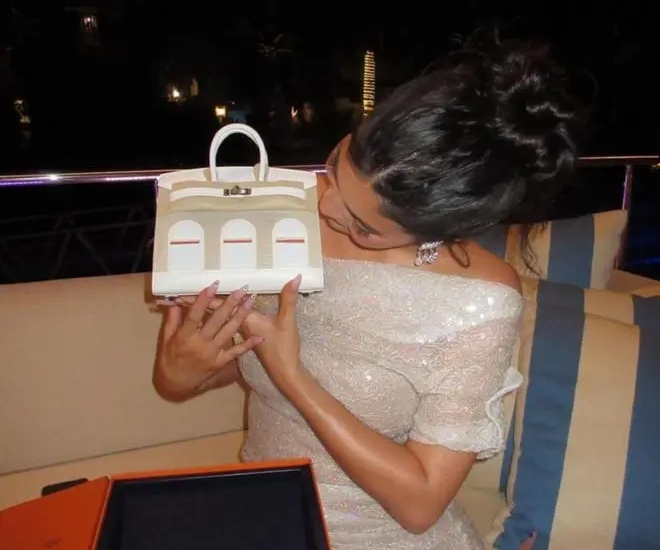 While fashion houses like Hermès and Mouawad are known to break records for designing and producing the most expensive luxury products from factory to shelf, the most expensive known luxury bag to date is actually up-cycled with materials from pre-loved items. Below, we have compiled a list of the ten most expensive bags in the world and their celebrity owners.
Debbie Wingham Egg Bag
Valued at a staggering US$6.7 million, this Debbie Wingham Bag made history as the most expensive bag in the world since it was revealed by celebrity couturier Wingham in 2019 as a special order for a mystery buyer from the US. The unknown client sent in designer items from seasons past specifically for Wingham to incorporate into the bag. Who would've thought that the world's most expensive bag would be created using pre-loved items?
The upcycled purse is adorned with 8,000 diamonds, lined with an Hermès scarf and fastens with a pair of US$40,000 Cartier earrings, yet the most luxurious part of this this meticulously crafted bag is the real Emu egg as the core which was strengthened with enamel made from blue diamond dust.
Mouawad 1001 Nights Diamond Purse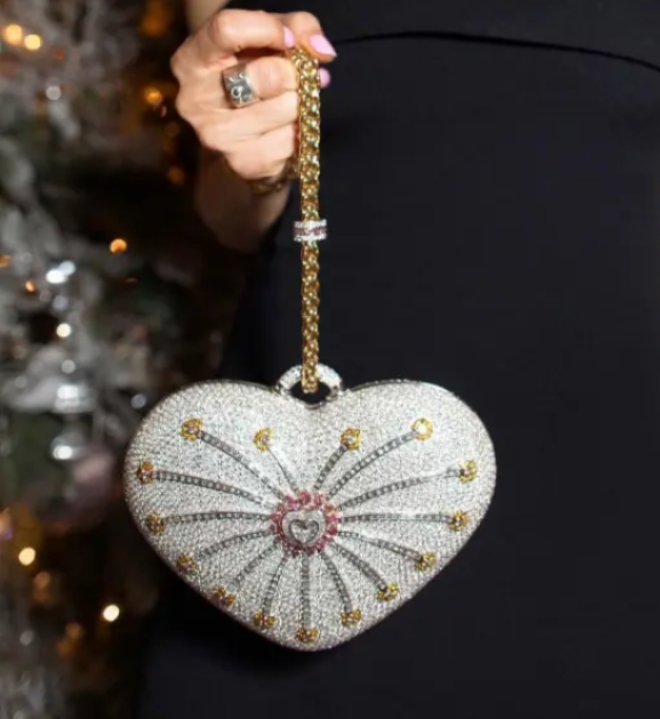 Standing at US$3.8 million is the Mouawad 1001 Nights Diamond Purse. This heart-shaped diamond piece was most famously featured in the Guinness Book of World Records as 2011's "World's Most Expensive Bag". Breaking records is a standard for Mouawad who previously held records for the most valuable jewellery box, necklace and bra.
Designed by renowned Lebanese jeweller Robert Mouawad, the purse incorporates 4,517 diamonds, of which 105 are yellow 56 are pink and 4,356 are colourless. This timeless piece of luxury took the skill of 10 artisans working continuously for over 8,000 hours to complete.
Hermès Kelly Rose Gold
The Hermès Kelly in Rose Gold is worth US$2 million with only 12 pieces created. Designed by Hermès in collaboration with Pierre Hardy, a renowned French jeweller and shoe designer, the Kelly was fashioned out of solid rose gold manipulated to resemble crocodile leather, delicately embellished with 1,160 diamonds. The size of the Kelly, however, is so small that it can barely hold a pair of sunglasses, leading some to call it more a piece of jewellery worn around the wrist rather than a functioning bag.
Hermès Birkin by Ginza Tanaka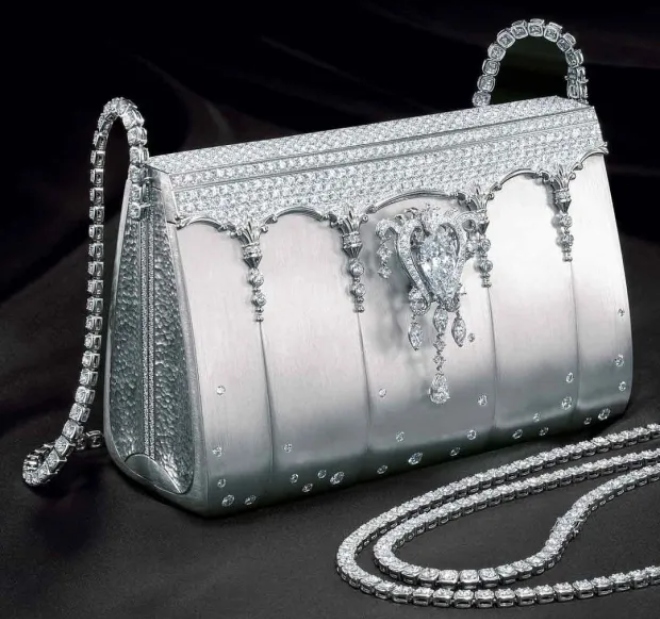 Japanese designer Ginza Tanaka's Hermès Birkin takes fourth place on the list with a price tag of US$1.4 million. This unique Birkin, made in 2008, features 2,000 diamonds embellished on its exterior and a detachable pear-shaped 8-karat diamond which can be worn as a brooch. The strap is also removable, conveniently transforming into a diamond necklace to match the brooch.
Hermès Chaine'd Ancre Bag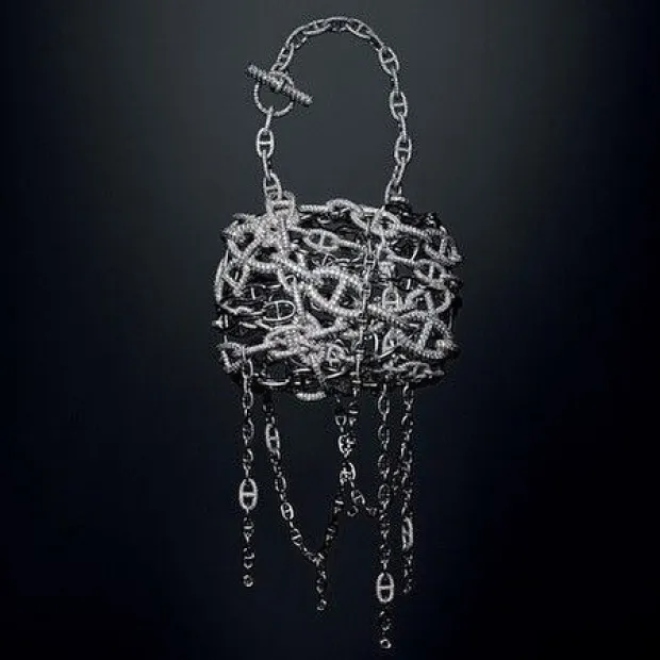 Next on the list is the Hermès Chaine'd Ancre Bag set at US$1.4 million, created in collaboration with jeweller Pierre Hardy in 2012. Working on this bag took hardy two years to perfect, resulting in only three pieces of this particular design. The bag, encrusted with 1,160 diamond-encrusted chain links, gained particular interest for its controversial themes and allusions to prison imagery.
Lana Marks Cleopatra Clutch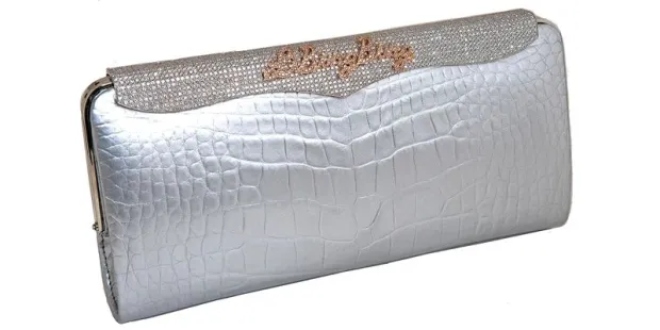 A Lana Marks' Cleopatra Clutch ranges anywhere between US$100,000 to US$400,000. The range in costs is owing to how a new Cleopatra Clutch is uniquely produced every year, each with a different colour and design. The most expensive variant is owned by famed Chinese artiste, Li Bingbing.
As seen in the image above, Li's name was specially inscribed in pink gold for her clutch. Lana Marks designed Li's clutch in American alligator leather and 1,600 white diamonds to match the star's outfit for the red carpet. Indeed, the Cleopatra Clutch has been a long-time staple for red carpet superstars since the 2000s, appearing on the hands of A-listers such as Helen Mirren and Angelina Jolie.
Hermès Niloticus Crocodile Himalaya Birkin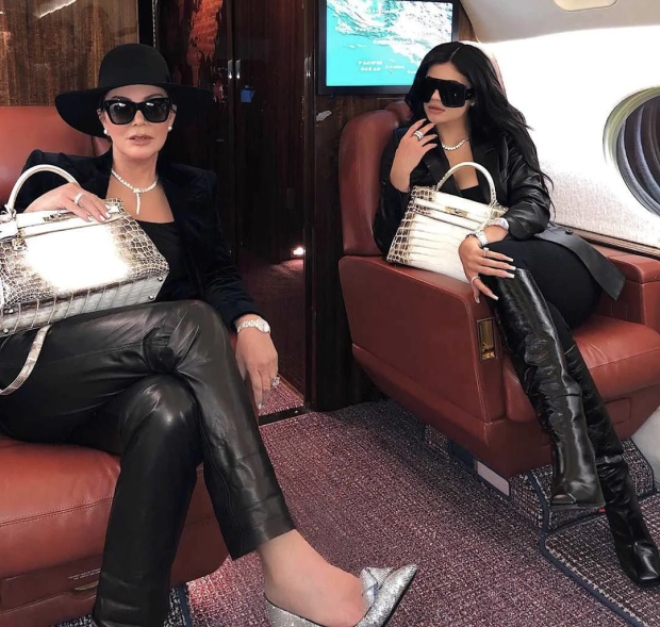 This list would not be complete without the famous Hermès Niloticus Crocodile Himalaya Birkin. Valued at US$379,000, this 30cm model was made from the skin of the Nile crocodile put through an extensive dyeing process to lighten its tone.
Making headlines on the arms of celebrities, the bag was seen on the likes of Kim Kardashian as she casually carried it along to a football game as well as her mother, Kris Jenner, and sister, Kylie Jenner.
Feather Embroidery Sellier Mosaïque Kelly 32 with Palladium Hardware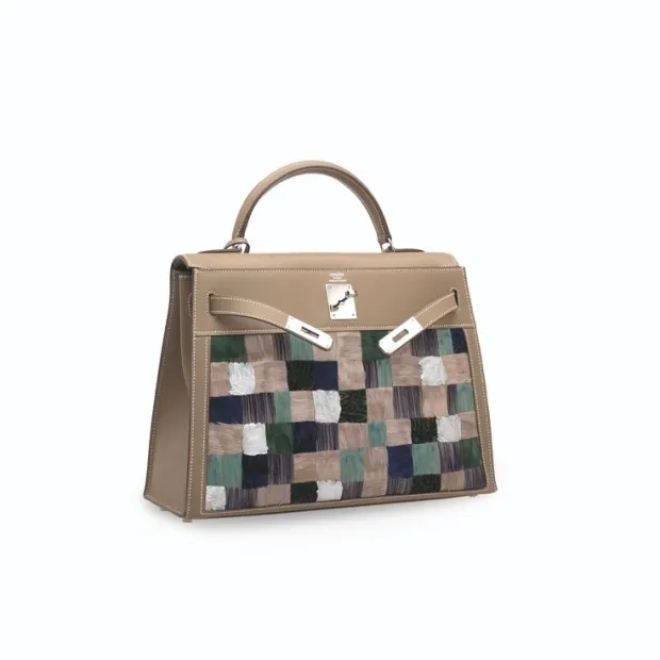 This Sellier Kelly was auctioned at Christie's for US$352,825 in 2010, most recognisable for the distinct mosaic weave on the body in neutral, earthy tones.
Hermès Matte Alligator Faubourg Birkin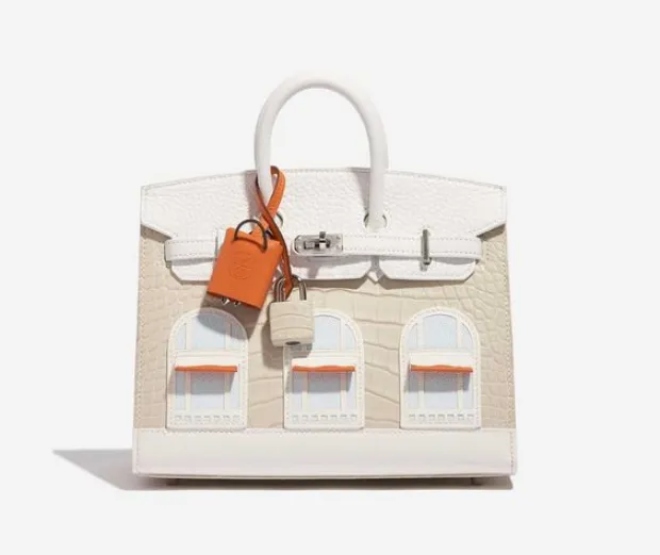 The Hermès Faubourg Birkin was named after the House's flagship store in Paris, the front of the bag hand-stitching different types of alligator leathers together to the likeness of the Faubourg storefront.
This Birkin not only demonstrates the skilful craftsmanship of Hermès ateliers, but also serves a homage to Hermès history. The Faubourg Birkin was sold for US$320,000 in 2022.
Chanel Diamond Forever Handbag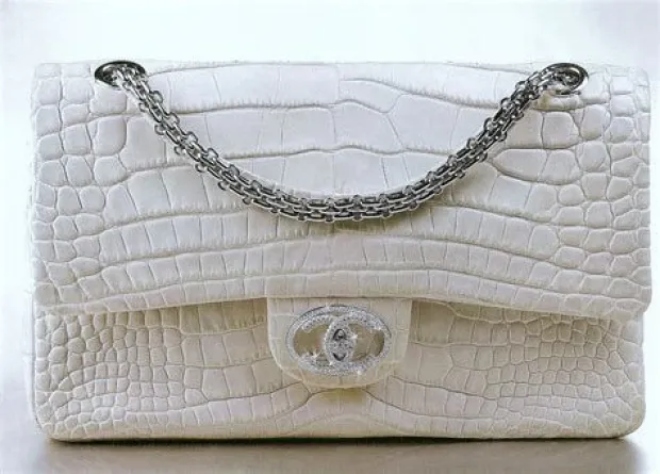 Last but definitely not least is the Diamond Forever handbag by Chanel standing at US$261,000. This bag was designed by the famous Karl Lagerfeld. Painstakingly handcrafted from a chalk white crocodile leather, bag allows the 344-diamond Chanel logo on the clasp to take centre stage. This limited edition piece is high in value due to its scarcity, only 13 of them in the world.
This article was first published on GRAZIA Malaysia.
For more reads on luxury accessories, click here.