I bought a brown sweater recently. A brown sweater, of course, is boring. Brown is a boring colour, a sweater a boring garment — it pips the much-maligned cardigan to the post because a cardigan is so boring it becomes interesting again. (Plus a cardigan has buttons.) Despite the fact that I own, literally, thousands of pieces of clothing, this nondescript, sludge-hued piece of knitwear has rapidly become one of my favourite garments. I just bought another one in grey.
I wasn't always this way. I used to dress excitingly — irrationally so, as fashion is wont to encourage. Early in my career, I was photographed running out of a Dries Van Noten show by the late New York Times style photographer Bill Cunningham, dressed in a vintage Vivienne Westwood hunting pink and riding boots, with no horses in sight. In retrospect, I looked insane.
Now, I hanker after boredom in clothes. I love grey suits, black shirts and sensible brogues. I love Adidas shorts and denim shirts. I love everything I shouldn't as someone who covers the fashion industry, where I'm supposed to be delighted by novelty. Instead, I just want to dress to be ignored.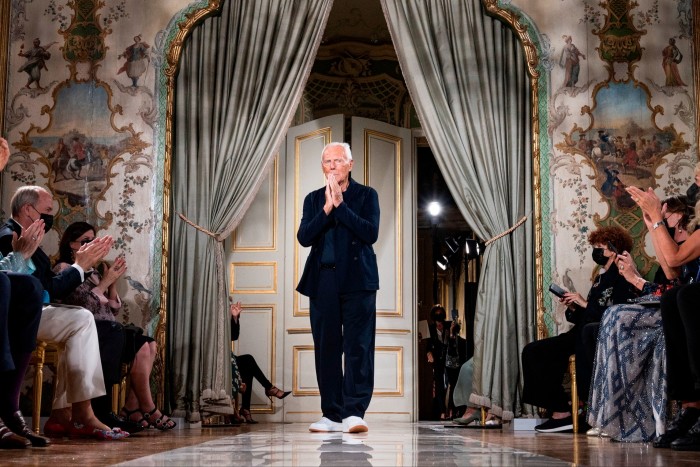 I know a few people like this, people who love fashion — and many who work in it — who, for some reason, have become enamoured with the most unimaginative clothes imaginable. This seems especially true of designers: Giorgio Armani takes his customary runway bow in navy T-shirt and high-rise trousers, season after season, while the late Azzedine Alaïa wore only black cotton pyjamas, a uniform he never strayed from. In the broader industry, and indeed the wider world, it may all be a reaction against Instagram, against algorithms showing poseurs in flamboyant, overstated outfits, images we are all subjected to ceaselessly, and which seem especially intense during fashion weeks.
At New York Fashion Week back in February, the viral sensation was a pair of gargantuan red rubber boots created by a prank fashion-art collective named MSCHF, an IRL imitation of a pair of comically large boots from the graphic novels of Japanese artist Osamu Tezuka. People wore them out in the street, and looked cartoonish. Which was, of course, the point. But faced with such extremes, it is perhaps only natural that some would punt wildly in the opposite direction — where the notion of nondescript becomes a badge of honour.
There is a movement towards this in fashion generally, though I'm not sure the designers would like you to call it boring. After years of look-at-me clothes, of pointy shoulders, crystal-encrusted dresses, bright prints and logos — all somewhat irrationally heightened by the pandemic — people now seem to be shrugging off excess.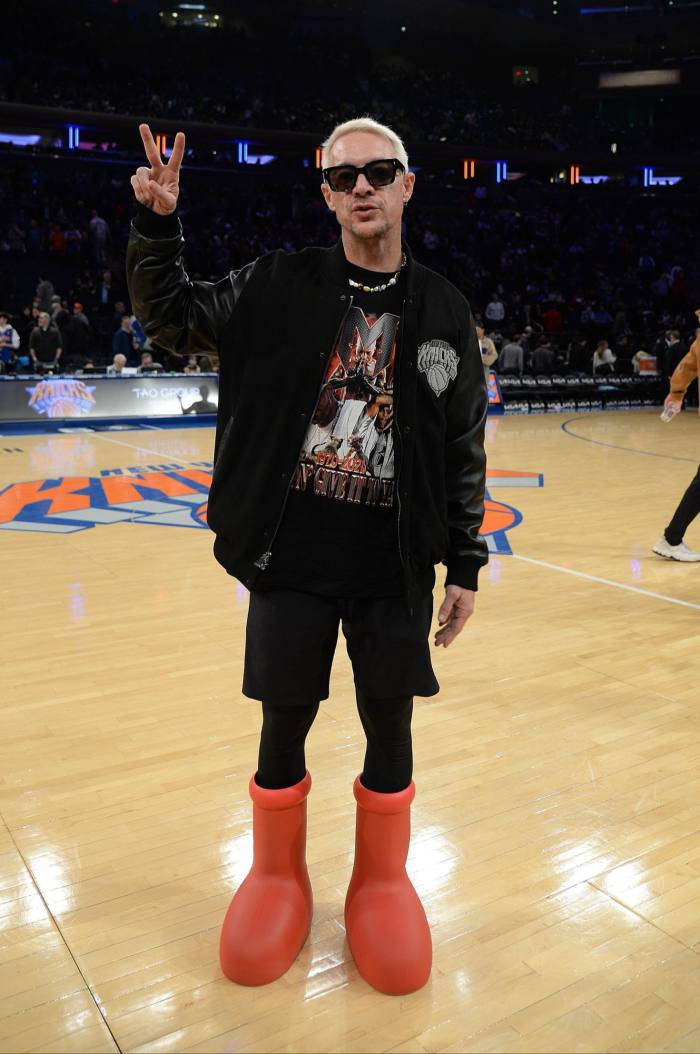 I don't mean "quiet luxury". To me, that seems quite separate — heinously expensive clothes that are actually as flashy as a logo, to the right kind of Loro Piana-spotters. This taste for boredom is far more boring — basic wool trousers, a cotton T-shirt, a nice dull coat if the weather allows. Some of it may be expensive — Prada, Loewe, Margiela, Hermès — but most of it is not, and besides, the expense is not the point. The point is to be unseen, unremarkable.
Of course, there are plenty of antecedents. The original 19th-century dandy, Beau Brummell — famous, incidentally, for his fastidiousness in dress rather than the flamboyance the term has come to be associated with — declared that if John Bull turns to look at you in the street, you are not well dressed. His style underscored what came to be known as the Great Masculine Renunciation, describing the disappearance of embroidered silk court dress in favour of sober tailored wools for men.
Later, the trend affected women too, namely via the designs of Gabrielle Chanel, who swept away frills and flounces in the early part of the last century. Chanel said clothes should be logical, that her favourite colour was beige because it reminded her of dirt, and used humdrum fabrics such as wool jersey to make simple clothes that recalled maids' uniforms, albeit at lady-of-the-manor prices — by 1930, Chanel was known to be the most expensive couture house in Paris.
Her mantle has been inherited today by labels such as The Row, the brand headed by Mary-Kate and Ashley Olsen, which makes very boring-looking but luxurious-feeling coats in cashmeres and wools that frequently cost as much as a second-hand car. They have menswear. It's brilliantly boring as well.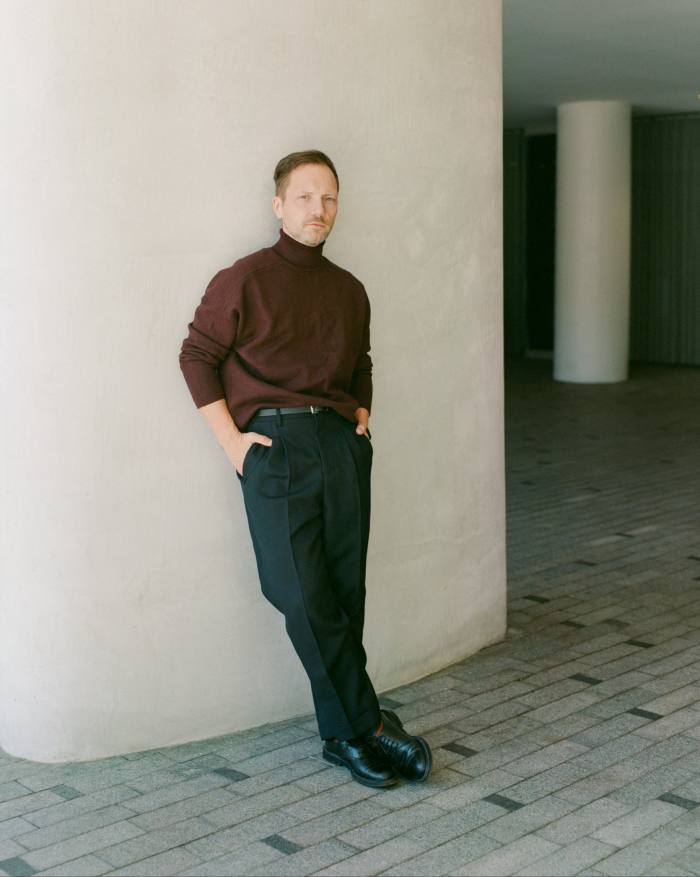 You are probably thinking, big whoop: man likes boring clothes — though I do think there's all kinds of pretentious stuff I could valiantly try to bolt on to this appetite for boredom. Maybe it's about a general eschewing of frivolity in the face of economic downturn and hard times. Minimalism emerged in a similar moment in the early 1990s.
Personally, perhaps it's about wanting people to focus on what I think and say rather than what I wear — and as a journalist, there are decided perks to being a wallflower. I remember being backstage before an Armani show where I was supposed to be turfed out after 20 minutes. If I had been wearing sequins, maybe I would've been, but in a black T-shirt, I blended in and stayed for about two hours, quietly observing. Being invisible is a superpower many people wish they had. In a world of lace and taffeta, black cotton does the job.
But this is about something more fundamental than work. As time marches inexorably on, personal style often skews down one of two paths. One is to the extreme: bright colour, elaborate hats, bold jewellery, eccentricities like the walking canes that fashion editor Anna Piaggi sported in her seventies — though she also wore a brace of dead pigeons as a hat when in her forties. Equally well known is the flashy dress sported by a man in midlife crisis: medallioned and bare-chested, leathered, Cuban-heeled, everything probably a little too snugly fitting — clothes to stand out in.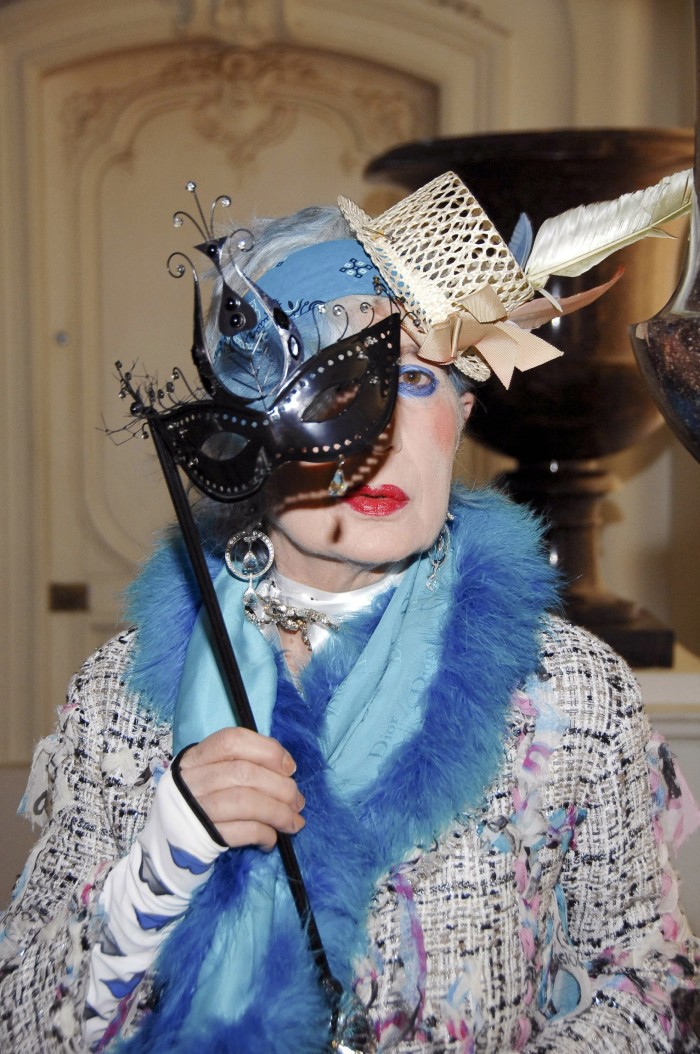 The other path is to blend in, to disappear. Boring clothes are symptomatic of a passage of time but, I like to think, of someone maybe more secure in themselves. Leave the showy stuff to the young 'uns.
This doesn't mean I don't love fashion. I love the most extreme, extraordinary kinds of fashion, the real hair-raising stuff where the wearer worries less about moths or cost-per-wear ratio and more about how you'd fit the shoulders in a taxi. But just as one wouldn't critique art by the rationale of whether you'd put it on your wall, I don't judge fashion by what I wear myself. That would make a very, very boring fashion show.
Find out about our latest stories first — follow @financialtimesfashion on Instagram