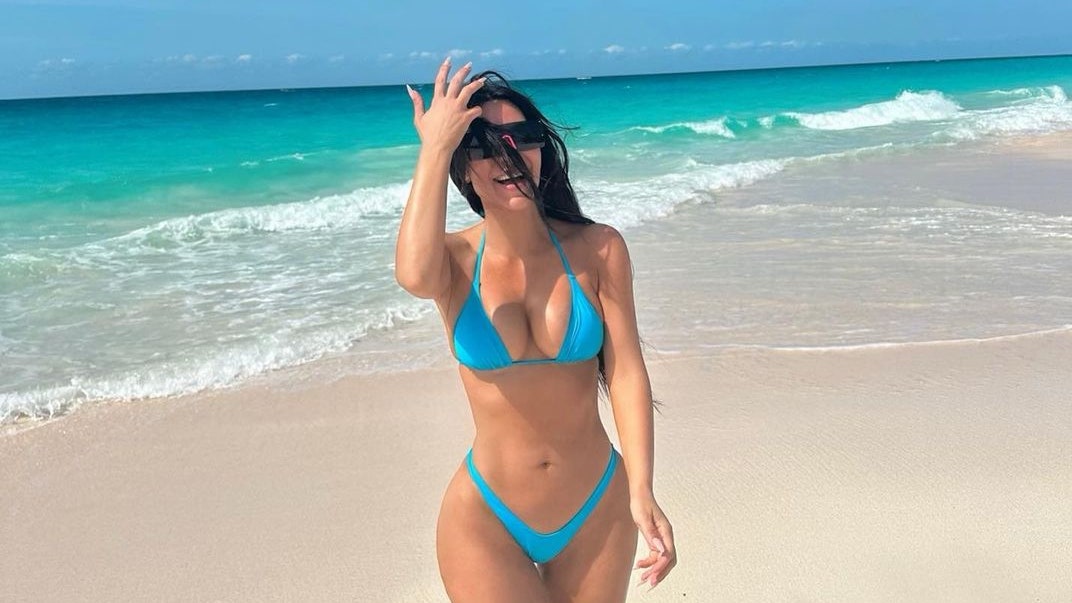 In the short clip, Zola begins by applying two different OPI nail polishes, both of which are blue and shimmery. She then changes them with the help of a magnetic wand. Once she has applied a generous layer of top coat, she creates small spots with the brush in order to mimic how light reflects upon the water. It's a tutorial that's simple enough to be copied, even if you're not experienced with nail polish, and creates a beautiful finish.
Water nails with 3D drops
This is nail art that is sure to make an impact—but does require some extra skill to finish flawlessly. Your nails will look like they are covered in transparent water droplets. Those unable to sculpt with real gel formulas can make use of silicone drops, which can be placed on the nail with tweezers.
A minimal take on water nails