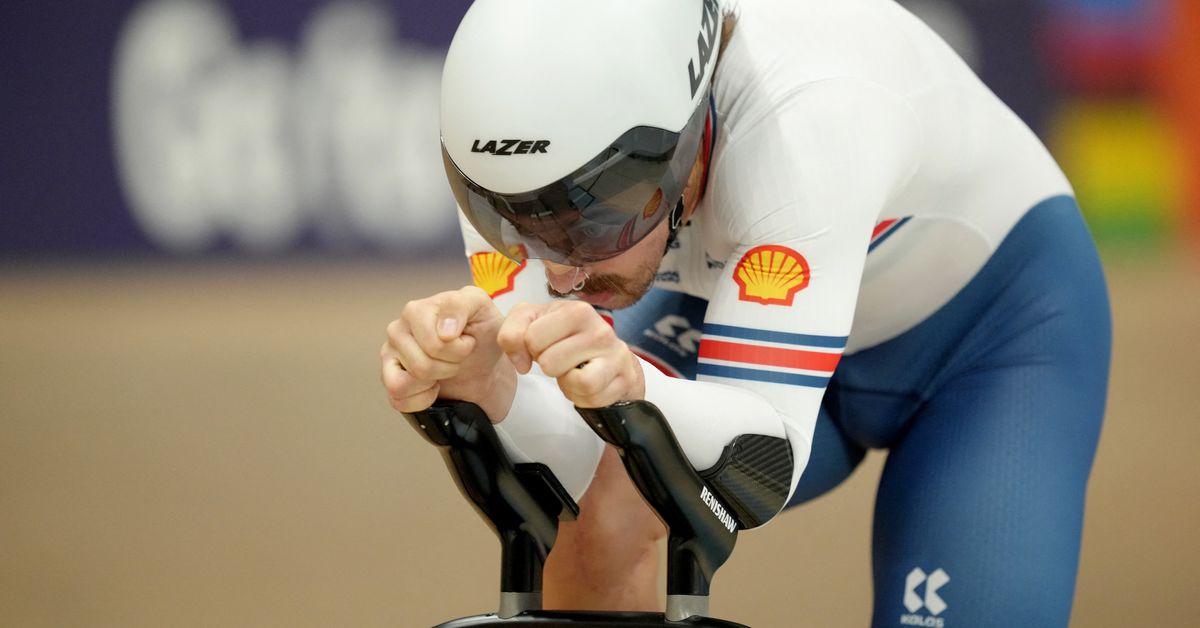 GLASGOW, Aug 5 (Reuters) – Glasgow's usually busy streets were becalmed ahead of the weekend with cars banished from the city centre and only the occasional whirr of expensive bicycle wheels raising the volume.
It will be a far more manic scene on Sunday, however, when the men's road race of the UCI World Championships reaches what is likely to be a thrilling conclusion on a truly unique course.
The 271km layout, the longest ever in world championships history, begins in Edinburgh, crosses the Forth Bridge and for the first 120km is nothing out of the ordinary.
Crow Road, the one categorised climb, will not shred an elite peloton featuring Grand Tour and Classics winners, but once it rolls into Glasgow, battle will truly commence.
A 14.3km circuit of the city centre will be tackled 10 times meaning a combined 400 tight corners.
Throw in the predicted rain, slippery road markings, some short and punchy climbs up some of Glasgow's steepest streets, and all the ingredients are in place for a wildly unpredictable fight for gold in front of an expected huge crowd.
"The one major thing is that if it's wet it's going to be carnage," British hopeful Fred Wright said of the layout. "But I think I'm ready for the carnage."
Technicals riders, with refined cornering skills and capable of explosive bursts of pace from almost standing starts, should thrive on Sunday. Those rhythm riders who prefer to smoothly wind up the power at stage finales could suffer.
Dutch master Mathieu Van der Poel, one of the big favourites, was among those out on Glasgow's closed off streets on Friday, running the rule over the layout alongside some awe-struck local riders revelling in the car-free zone.
He tested his legs in relaxed fashion up Montrose Street, an 8% ramp that singularly is a mild effort for WorldTour pros.
But he is under no illusions about what lies ahead around the labyrinthian-like circuit as he tries to become the first Dutchman to win the world road title since 1985 — a stark contrast to the dominance of the Dutch women.
"It will be an accumulation of efforts," Van der Poel, who will share the Dutch leadership with Dylan van Baarle, said on Friday. "Positioning is very important. If you only turn into some corners in 100th position, you are half a minute behind without being able to do anything.
"It goes from corner to corner, it is on the edge. You will not be able to relax for a moment. It is a fair course. It should suit me. I expect a multitude of attacks."
Van Baarle was less complimentary, describing the road race parcours as a 'glorified criterion' but believes Van der Poel will thrive with the constant accelerations.
Unlike in Grand Tours or WorldTour racing, teams will have no earphones connecting them to team cars so in the heat of battle it will be very much every man for himself.
Other favourites for gold include Belgian trio Remco Evenepoel, the reigning road world champion, Jasper Philipsen, who won four stages at the Tour de France and Wout van Aert, one of the most versatile riders in the world.
Evenepoel described the course as like an F1 circuit with every corner crucial. "It's going to be full gas racing," he said, while Philipsen said: "It will be turning, turning, accelerating all the time."
Other favourites include two-time Tour de France champion Tadej Pogacar of Slovenia, Denmark's former world champion Mads Pedersen and Poland's Michal Kwiatkowski.
Reporting by Martyn Herman
Editing by Christian Radnedge
Our Standards: The Thomson Reuters Trust Principles.