Singer Baby Shima has faced a lot of backlash throughout her career. Nothing can ever satisfy netizens as she's been criticised for her provocative dancing or even for dressing modestly. With that being said, many have also applauded her for always exposing perverts whenever she receives an inappropriate DM.
This time however, the Malaysian celeb's recent performance at a local music festival was not well received by netizens but she came forward to explain why it wasn't actually as bad as everyone made it out to be.
Banned artis international datang Malaysia, tapi sedangkan artis kita sendiri macam ni rupa 👍🏻 pic.twitter.com/yKiBwT3rLU

— Kasyehhhh  (@seketulakasah) September 10, 2023
The Hausboom Music Festival 2023 was held over the weekend at Sepang International Circuit and Baby Shima was one of the acts for the show. The singer's performance went viral and was heavily criticised as she was seen shaking her hips and behind in a tight-fitting silver bodysuit.
As seen in the comments below, this sparked outrage among netizens who believed that her dance was too provocative to be performed on a Malaysian stage. Others deemed it unfair that a local artist was allowed to perform suggestively while international acts are banned for the same reason. Of course, there were also those who came to the celeb's defence saying that her dancing wasn't even that inappropriate.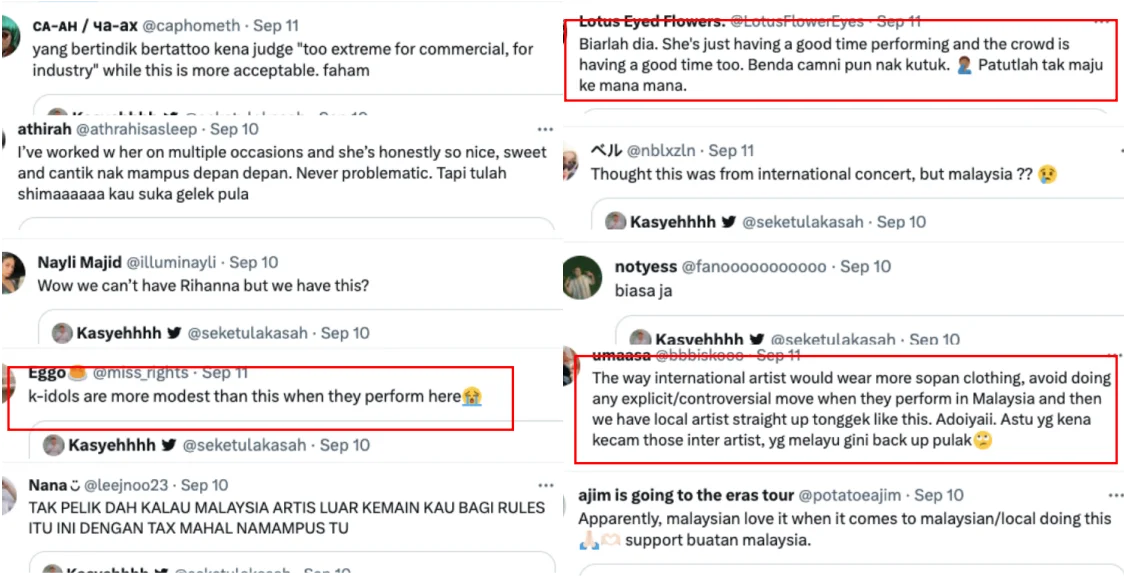 After the news broke out, Baby Shima herself released a statement about her racy performance. Speaking to Berita Harian, the singer revealed that she didn't expect people to react so negatively to her dancing. "I didn't think it was over the top or anything. I believe it was normal to dance that way for a dangdut performance. What they saw was not even 50% of what an actual dangdut performance would look like," she said.
The 30-year-old added that the angle of the viral video which mostly showed her from behind must've made the performance look more provocative than it actually was. "If they were to see the show live, they'll see that it wasn't that bad," she told the news outlet. She also clarified that she meant no harm but acknowledged that not everyone will be pleased with what she does.
Do you think her performance was too much?
Follow us on Instagram, Facebook or Telegram for more updates and breaking news.