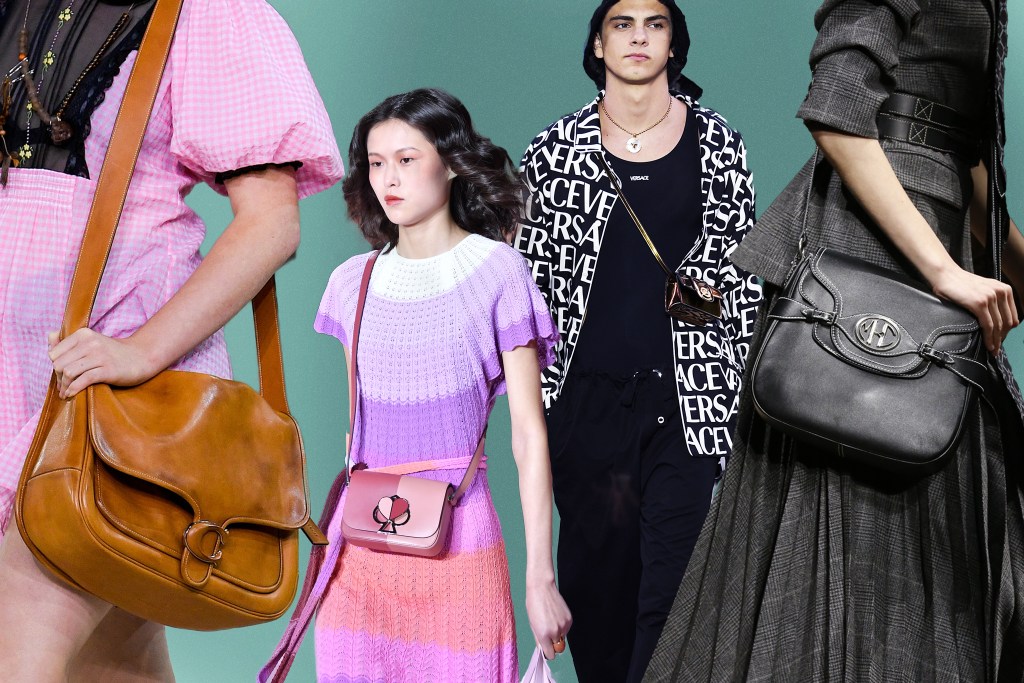 Joanne Crevoiserat, president and chief executive officer of Tapestry Inc., has snagged Capri Holdings in an $8.5 billion deal — and this fall she's going to have to start reeling it in. 
Since financing for the takeover was secured ahead of time, that now means getting the deal approved by antitrust regulators around the world.
Crevoiserat is ready for the regulatory hurdles — "We're confident in our ability to complete this transaction," she told analysts this month — and although the deal is indeed expected to close, there are certain lingering questions, which is expected to close next year. Especially in a deal of this size, which will create a $12 billion giant that combines Tapestry's Coach, Kate Spade and Stuart Weitzman brands with Capri's Michael Kors, Versace and Jimmy Choo.
Oliver Chen, an analyst at Cowen, is a fan of the deal, which values Capri at $57 a share, for an enterprise value of nine-times earnings before interest, taxes, depreciation and amortization. 
"The transaction is an attractive deal in our view as we believe Tapestry has prior turnaround capabilities, a leading customer data platform, China momentum, and can add greater cultural relevance and brand heat to Michael Kors," Chen said in a research note. "This also drives greater scale as the combined company could…own 6 percent of the $200 billion global luxury apparel and accessories market." 
Chen was more specific in a later analysis and said, "The probability of the deal closing is in the 70 percent to 80 percent range."
That's a fair amount of wiggle room — investors are also showing some caution, trading the stock in the $51 to $53 range — below the $57 deal price.
"Hurdles to approval could include: implied market share and possible definitions of market size; diversion ratio analysis or the portion of sales captured by a substitute product if prices go up, and five forces analysis," Chen said, citing some of the nuances regulators will look at as they determine if the combined entity will have some kind of undue advantage. 
It's an equation where market share matters a lot and the consensus seems to be that, while Tapestry will be big after buying Capri, it probably shouldn't be too big.
Ike Boruchow, an analyst at Wells Fargo, said, "Many investors have raised the issue of regulatory risk, particularly in the U.S. where the combined Coach, Michael Kors and Kate Spade would be a juggernaut in accessible luxury handbags. However, examining Euromonitor data for the handbag category, we see that combined, Tapestry/Capri would hold approximately 24 percent of the U.S. market — pushing them to the number-one spot, but not too far off from LVMH (approximately 19 percent) and Kering (approximately 17 percent). Globally, a Tapestry/Capri combo puts market share at approximately 9 percent, below number one LVMH (approximately 16 percent) and number two Kering (approximately 11 percent)."