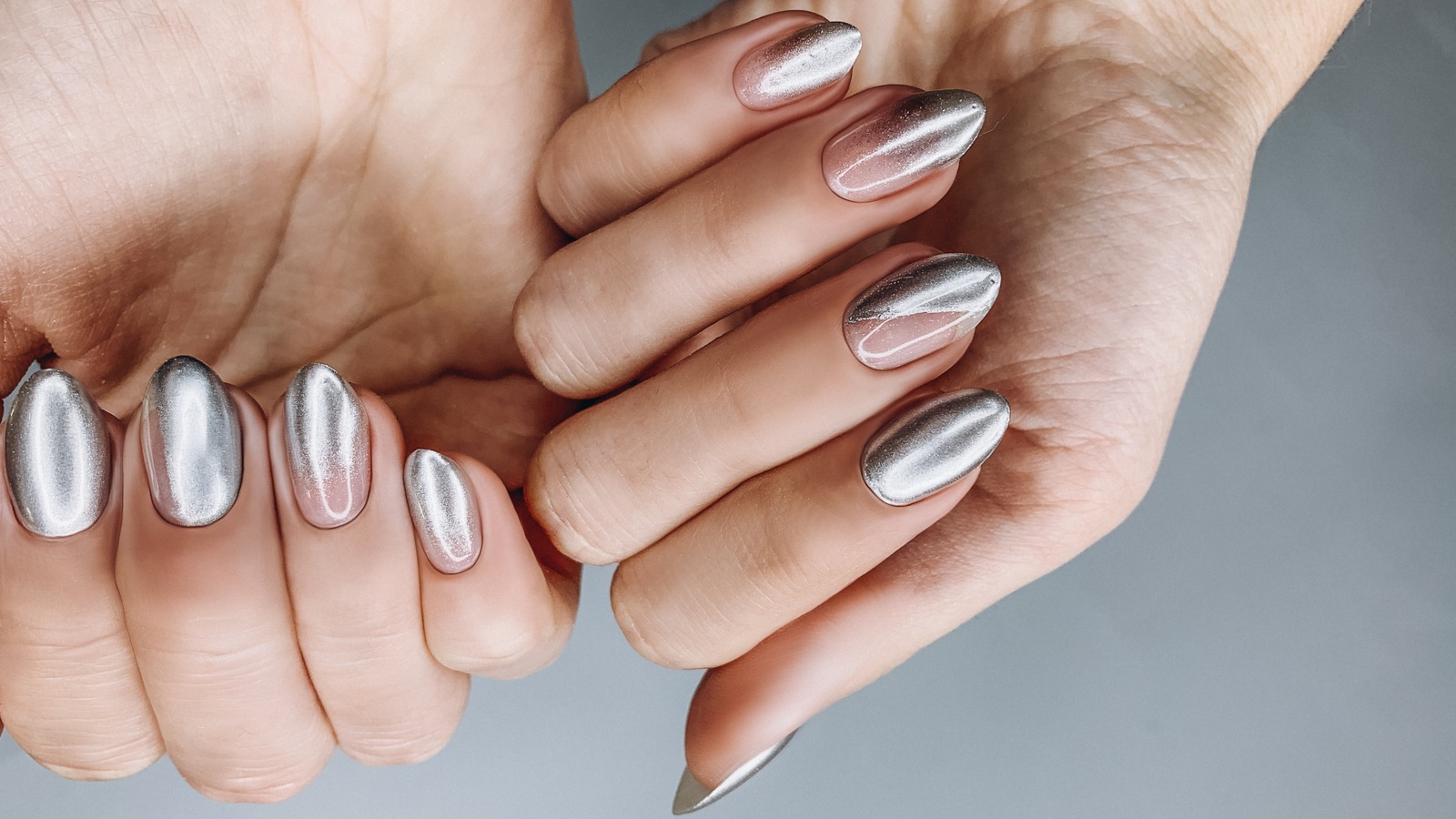 Round nails are often referred to as a classic nail shape because they follow the contour of your natural nails. Additionally, they can be the perfect nail shape for those who live busy lifestyles. If you're constantly running errands, you know how much of a beating your nails can take. Rounded nails are low maintenance and can be less prone to breakage, especially if you keep your nails short.
It might come as a surprise, but round nails typically start the same way square nails — a trendy nail shape for 2023 — do. They have straight sides, curving only at the edges where they follow the shape of your fingertips. However, unlike square — which works best on those with wide or long nailbeds — rounded nails can be especially beneficial for short fingers. "If you feel you have shorter fingers, you may be more likely to go for a round nail as it can elongate fingers," Ciaté London founder Charlotte Knight told Allure. "This shape looks amazing with a bold, block color."
Before you finalize the best nail shape for you, find out how it will mesh with your fingers by taking a look at your cuticles. "I find that if it's more rounded, then a round or oval shape typically looks best. And if it's wider, then a square or squoval shape may work," professional manicurist Hannah Lee told Glamour.