Long gone are the days of regular ring appearances and Playboy photo shoots for Torrie Wilson. These days the 48-year-old will make a very rare WWE appearance here or there, mostly to fulfill her duties as a Hall of Famer.
Wilson's most recent appearance came in March when she inducted fellow legend Stacy Keibler into the WWE Hall of Fame. But that doesn't mean she has completely disappeared. She has over 1.1 million Instagram followers to entertain and does so on a regular basis.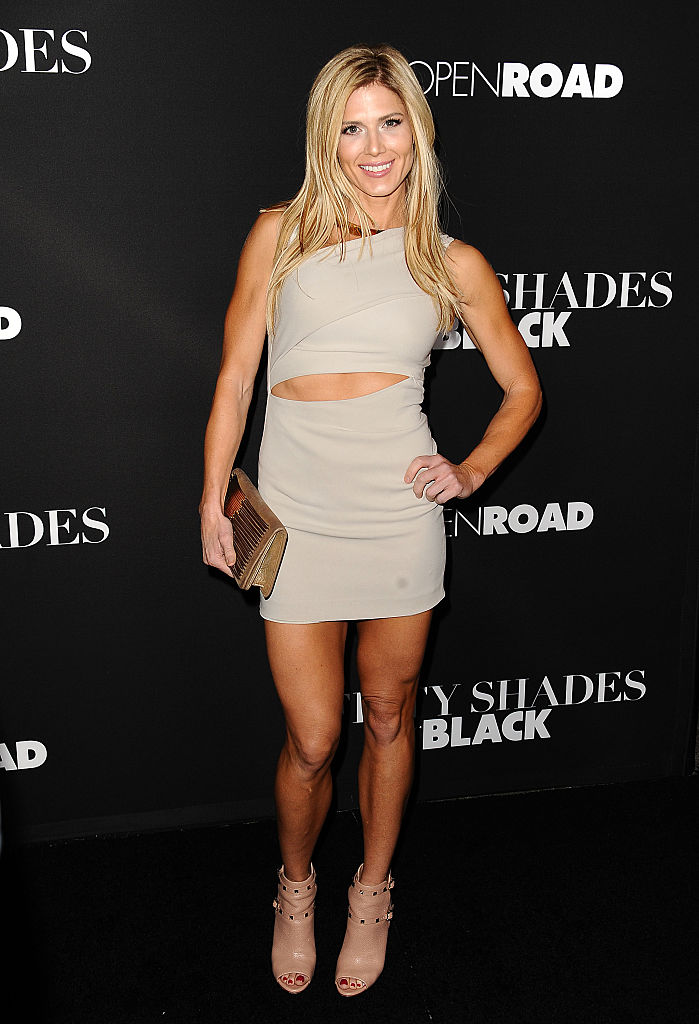 She's remained in excellent shape since calling it a career in the ring and is often showing off that fact in a bikini while sharing various fitness-related tips with her followers. Not to be outdone by the younger Instagram models and influencers, Wilson has also been flirting with the game of golf recently.
While she seems to enjoy the game, there's no indication that she plans on going full golf influencer. Although, she undeniably understands the nuances of making golf content on Instagram. For many their swing can very much be a work in progress.
Wilson hit the golf course on Wednesday in a sports bra and miniskirt combo that most likely isn't country club approved. That's okay, the look didn't need the country club stamp of approval in order to make some noise.
Is Torrie Wilson Eyeing Becoming A Golf Influencer?
This piece of content was more about advancing the game in other ways. Wilson went cleats in the grass in order to get a better look at her booty.
She then threw "Peekaboo" on as the caption while giving her followers a glimpse at what full-blown golf influencer Torrie Wilson might look like.
Wilson could do some real damage if she decided to put some more focus on golf influencing. She wouldn't be a threat to the top level influencers.
Paige Spiranac and the others fighting over second-place wouldn't have anything to worry about. But with her large following and name recognition, she could take out a few lower level influencers easily.
Step up your game out there. A WWE Hall of Famer might just slowly, and quielty, slide herself into the mix.