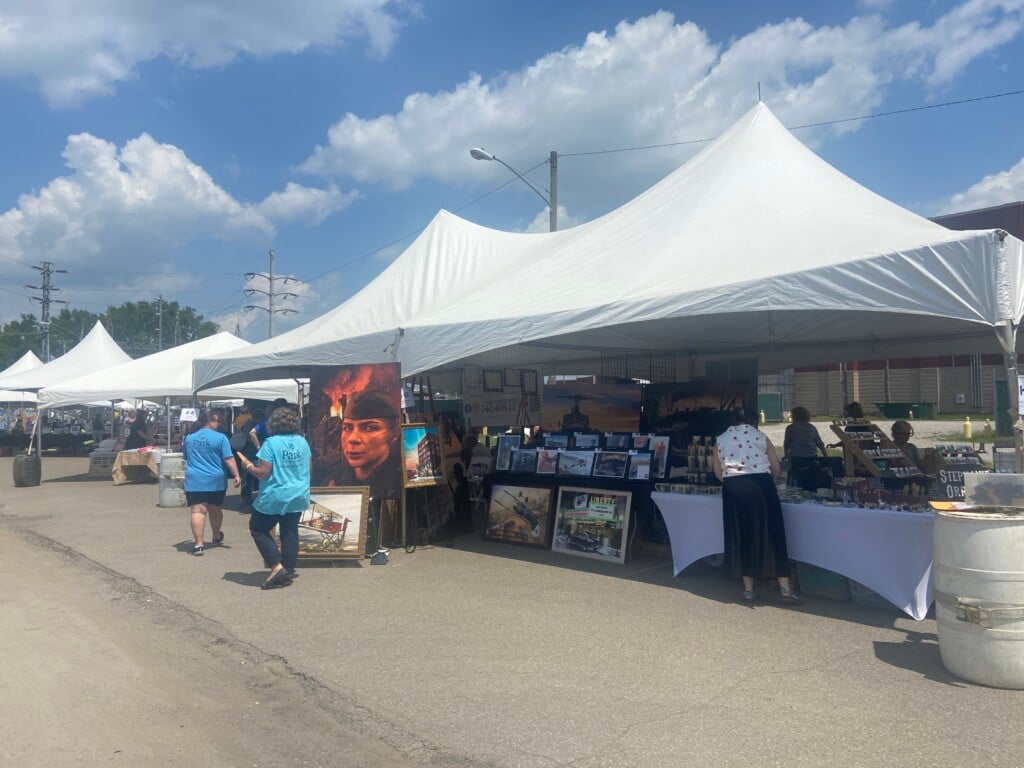 ZANESVILLE, OH- The Y-Bridge Arts Festival is underway this weekend featuring unique art vendors, food trucks, beer garden, kids' art activities and more.
One of the artists at the event is Rebecca Gonzalez-Bartoli. Rebecca enjoys telling stories with her art using fun, eclectic colors and whimsical themes. Rebecca takes commissions for her artwork and can create colorful portraits of you and even your pets. She even creates unique nail art. You can find her at RGONZOARTS on her website and Instagram. To view a collection of her artwork, visit this website.
"Pretty much my whole life, I've always been into art, it's been like this lifelong journey, but I wasn't able to go to art school or anything so for a long time it was like a hobby, and now I'm trying to bring it like into an actual career, like my center focus, and it's going good so I'm happy with it," said Gonzalez-Bartoli, Owner of RGONZOARTS.
Another artist at the Y-Bridge Arts Festival is Stephanie Orr. Stephanie is a mixed media artist who enjoys working with ceramics. Stephanie is native to the Zanesville area and loves to create anything that comes to her mind. She takes commissions and can be found on all social media platforms, including her Esty.
"I graduated from O.U. in 2014 and I've really been making as much as I can ever since doing markets when able and selling online and some stores around Ohio," said Orr, Owner of Stephanie Orr Arts.
Both artists will be there today and tomorrow of the festival. The Y-Bridge Art Festival will continue on tomorrow from 11 a.m. until dark at Shinnick and 3rd Streets in Downtown Zanesville. You can find more information about the festival here.