Your graduation day is a milestone that you will always remember. You want to be your best on this memorable day, and your hairdo is an important consideration. However, finding a hairdo that complements your graduation hat is challenging. Discover some amazing graduation hairstyles that will suit your cap perfectly.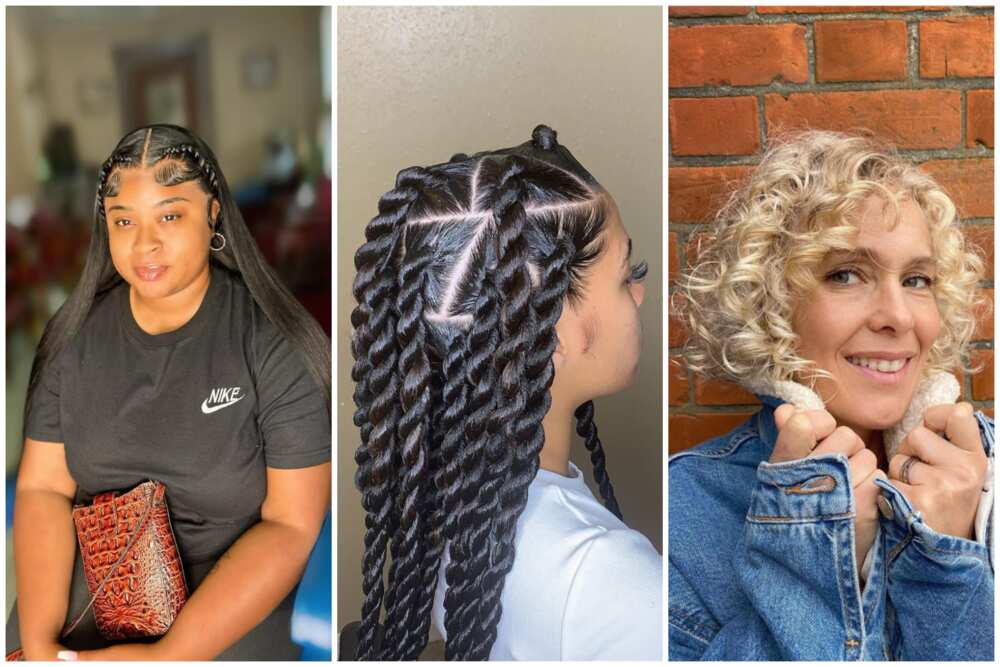 Graduation season is exciting because it allows you to commemorate your achievements with your closest companions. And, of course, you'll want to appear and feel your best as you're being recognised! This is a good time for you to start thinking about your hair, makeup, and dress for the event earlier.
Pretty graduation hairstyles for your big day
What hairstyle is best for graduation? Your graduation hairdo must look just as good with your graduation hat on as it does without it, so consider options where the cap will fit securely on your head without interfering with your overall look.
1. Box braids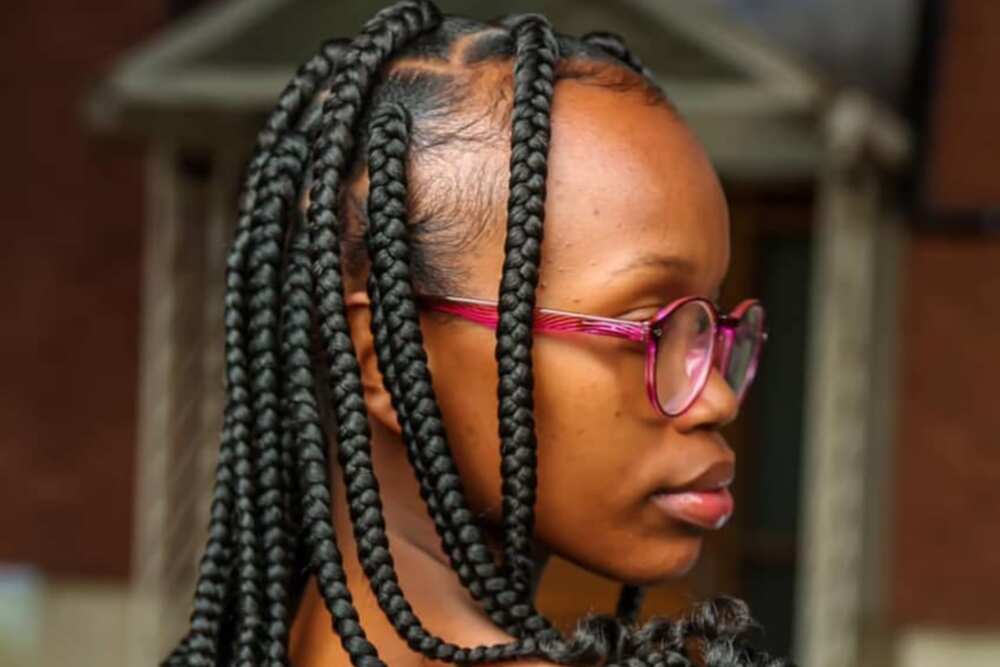 Box braids are ideal for creating a stylish graduation appearance. Because you'll be wearing your graduation hat, a front part that lets the hair flow gently down your shoulders on both sides will help you distinguish yourself with box braids.
2. Natural curls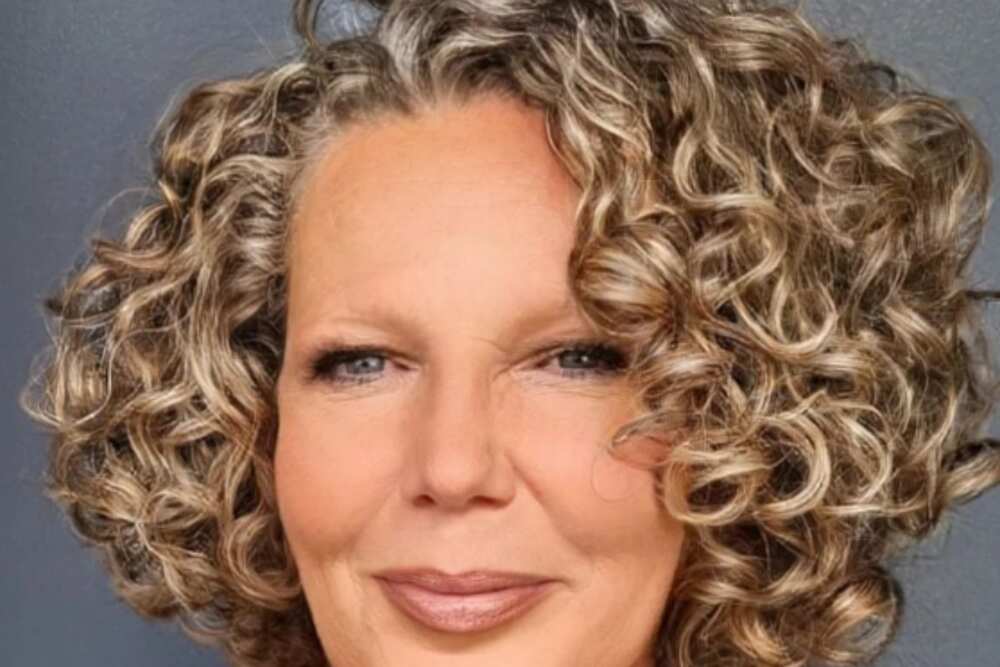 It's graduation, but why not make an impression with a unique look? A traditional afro is a simple option if you have naturally short locks! Apply a small amount of product to maintain everything in place, define your curls, and emphasise the shine. The style is one of the best graduation hairstyles for natural hair if you have natural tresses.
3. Voluminous loose waves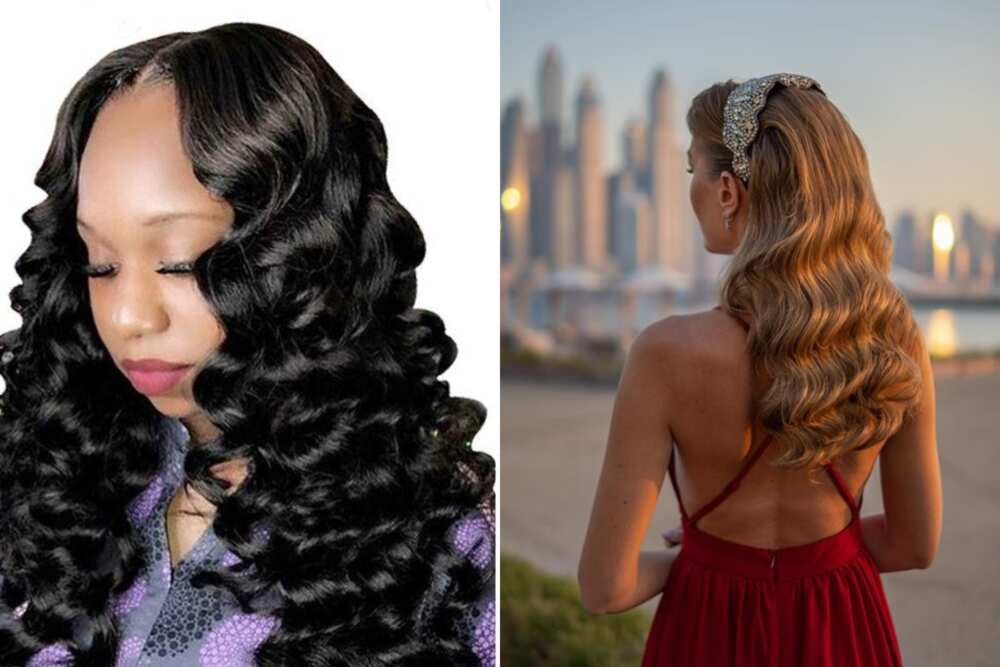 It's time to make an impression on your final day! Make a statement with loose, massive waves. You can achieve one of the best graduation hairstyles for long hair with a bigger barrel curling iron or a loose wave wig if you possess short natural tresses.
4. Pixie cut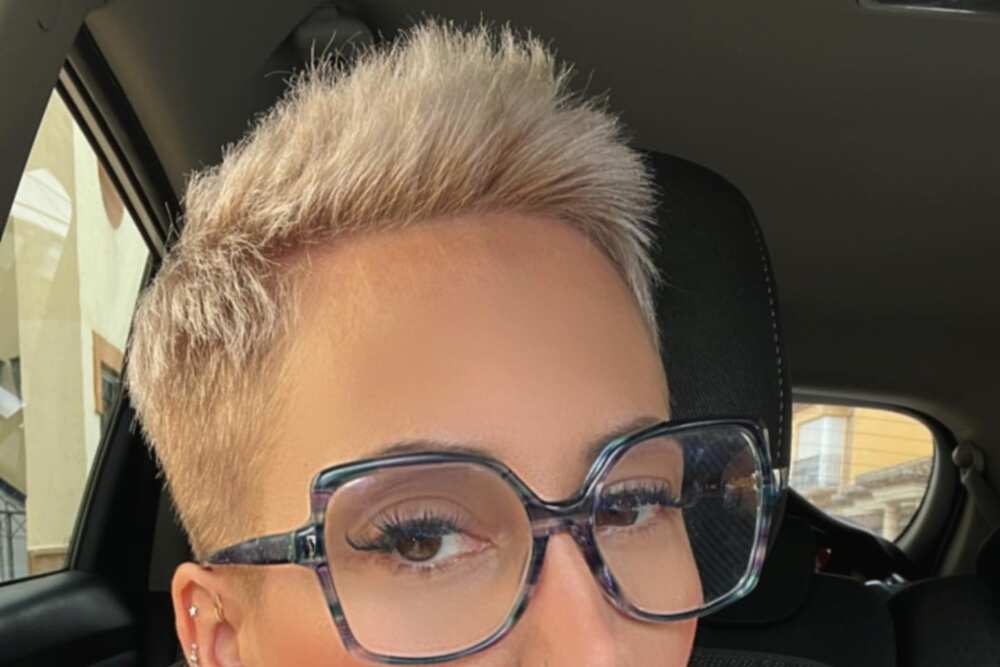 Graduating from school requires a unique look to draw attention and dominate the event. Have you thought about getting a pixie cut? It's a daring and edgy look ideal for this significant occasion. This graduation hairstyle for short hair is simple to maintain!
5. Pigtails with a low ponytail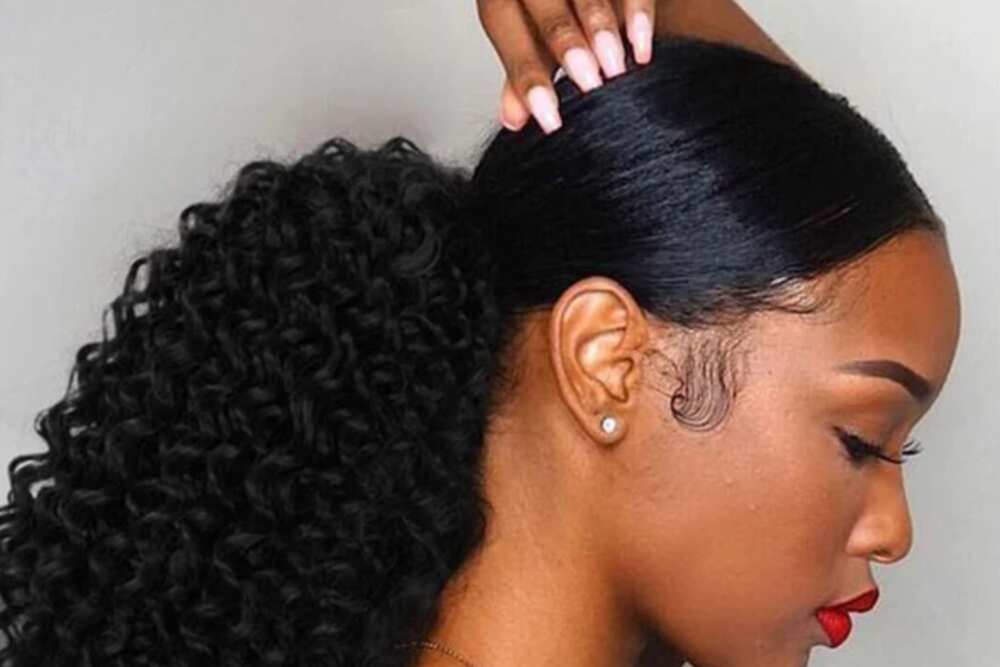 The bunch's low ponytail is ideal for busy black women! It takes a few minutes of your precious time and ingenuity to accomplish, making it simple and convenient.
6. Half up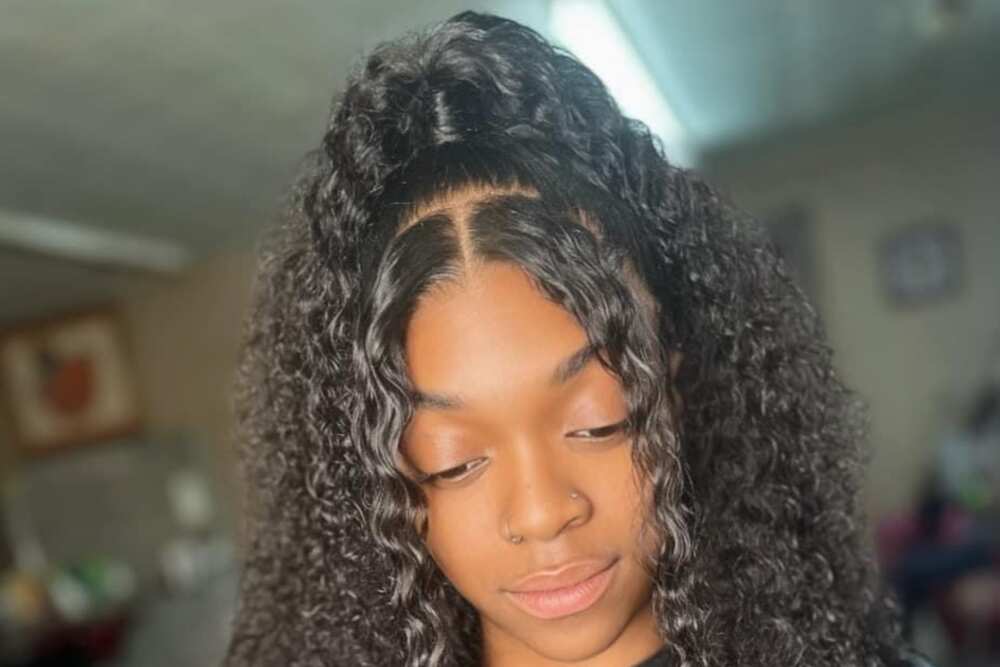 This beautiful hairdo matches your graduation hat if you have moderate to long curly tresses. Make a half-up with your ponytail underneath your cap. Allow the remaining sections of your hair to fall naturally.
7. The sleek back for long hair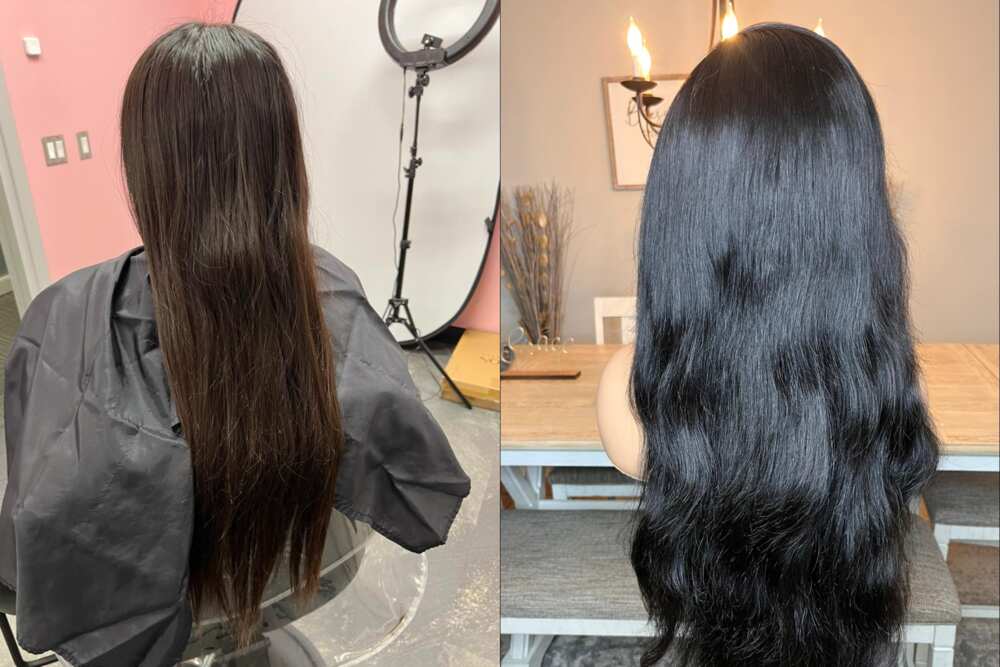 This hairdo is ideal for college graduation. One of the best graduation hairstyles with a cap, this stylish hairstyle will give you the impression of a confident working woman. Be sure and prepared to enter a whole new universe with this hairdo!
8. High, wavy ponytail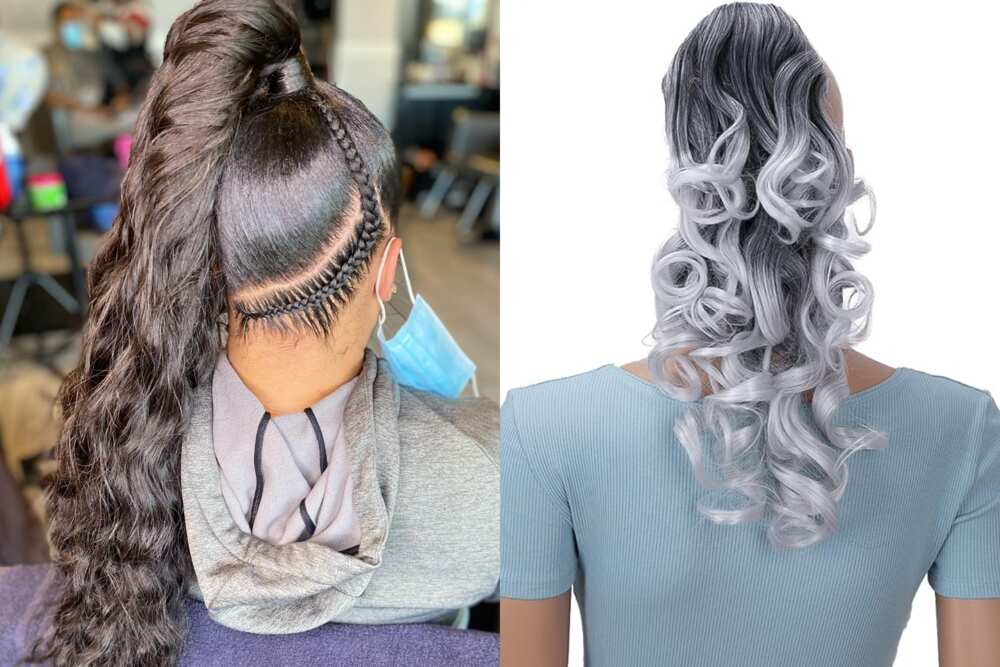 Make waves in your easy, high ponytail. Curling your loose strands after the ponytail adds a beautiful touch to the simple yet classy style. It will give your hair more structure and volume.
9. Flat twist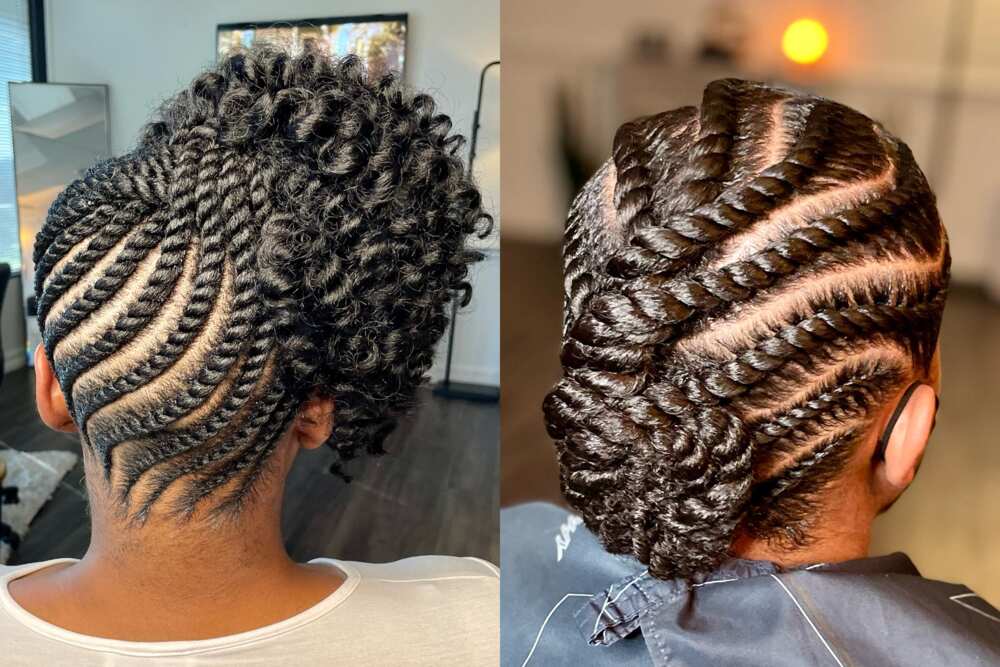 How do you braid your hair for graduation? For black women, the flat twist is a protective hairstyle. The look combines a two-strand twist with cornrows. This method is also faster than regular cornrows. However, it is going to last a week. Fortunately, graduation ceremonies are only one day long!
10. Half braids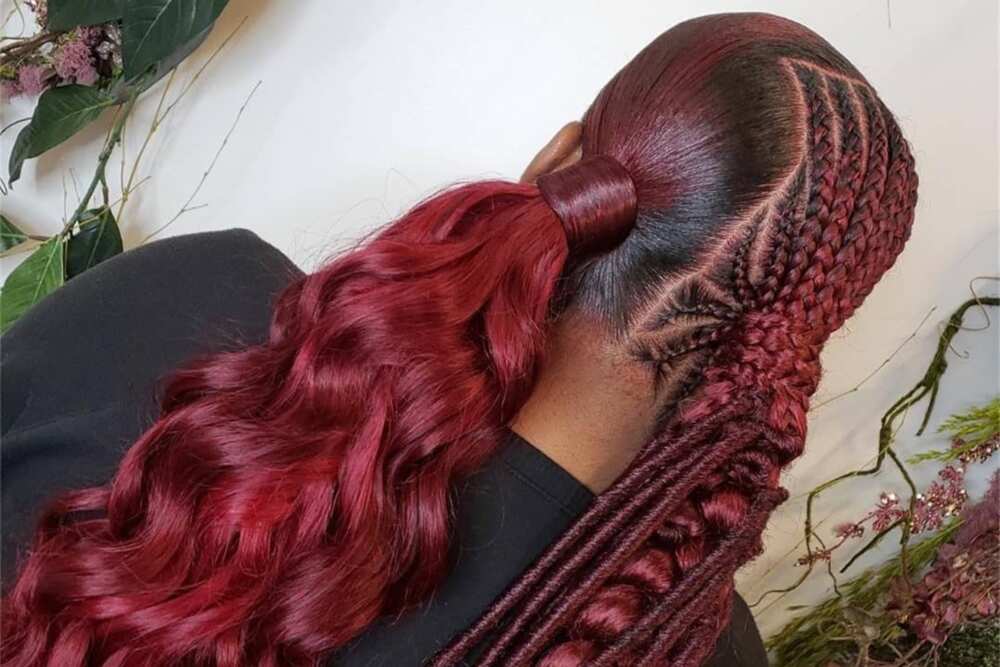 It is one of the best graduation hairstyles with braids. Elevate your half-updo to an additional level. Instead of simply tying part of your hair, braid it for added flair. Braid the side of your locks and let the rest of your hair fall naturally. To make an impact with your curls, boost the volume of your natural tresses.
11. Glamorous side-swept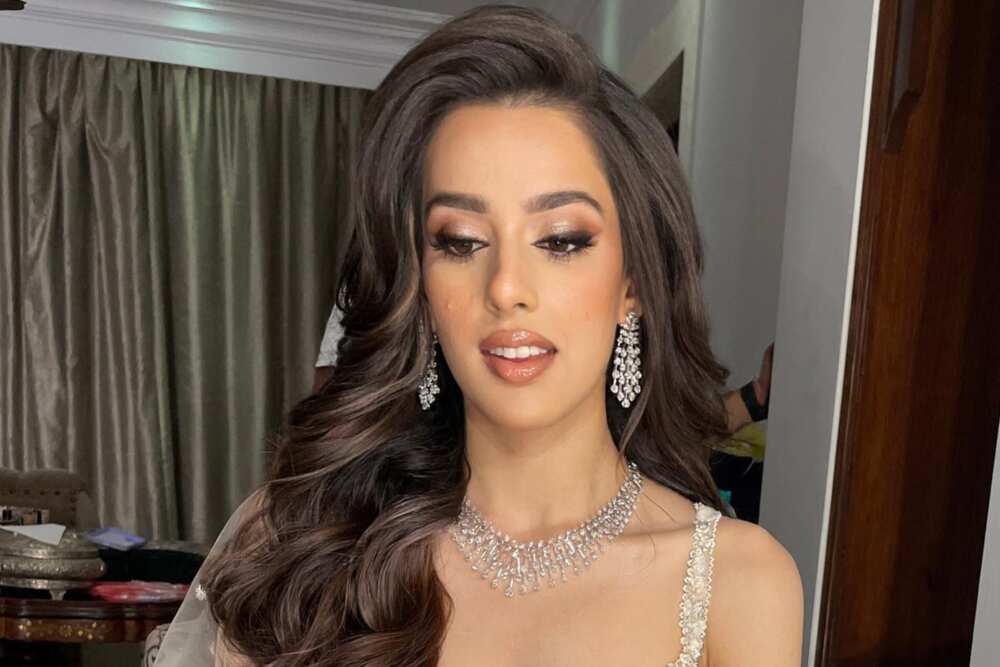 This traditional, exquisite haircut will bring a red carpet feel to your graduation celebration. You'll feel like a Hollywood star in your graduation gown as you match the podium for your diploma. Make a side part, curl your hair, and let it loosely on your shoulder.
12. Twists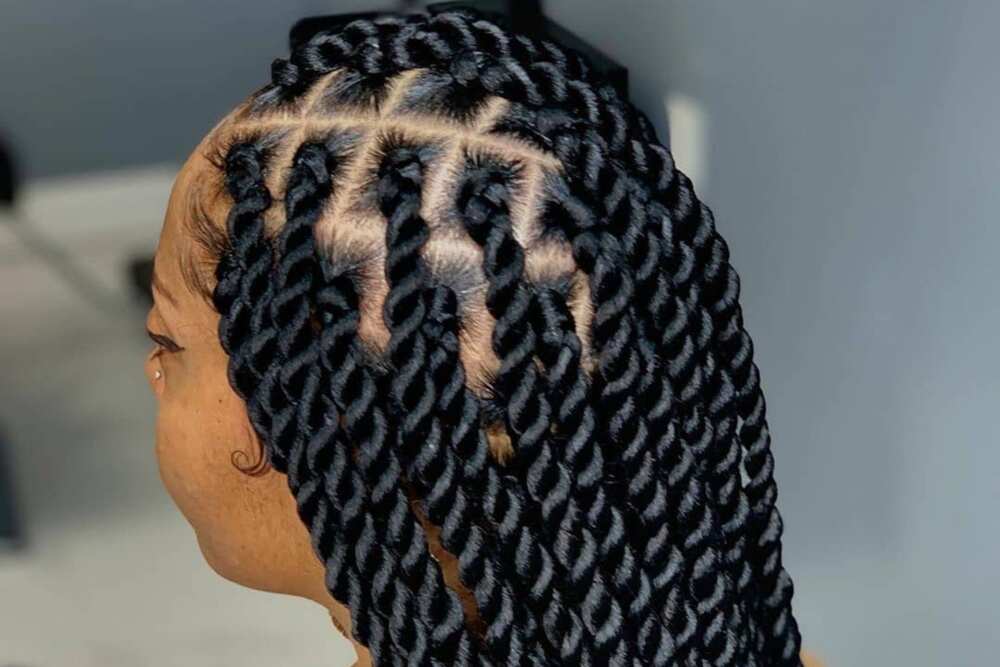 A braided twist is a type of plaited braid. Rather than braiding your locks, you twist them. Compared to a cornrow, this graduation hairstyle for black girls is easier and faster. Still, equally fashionable.
13. Asymmetrical pixie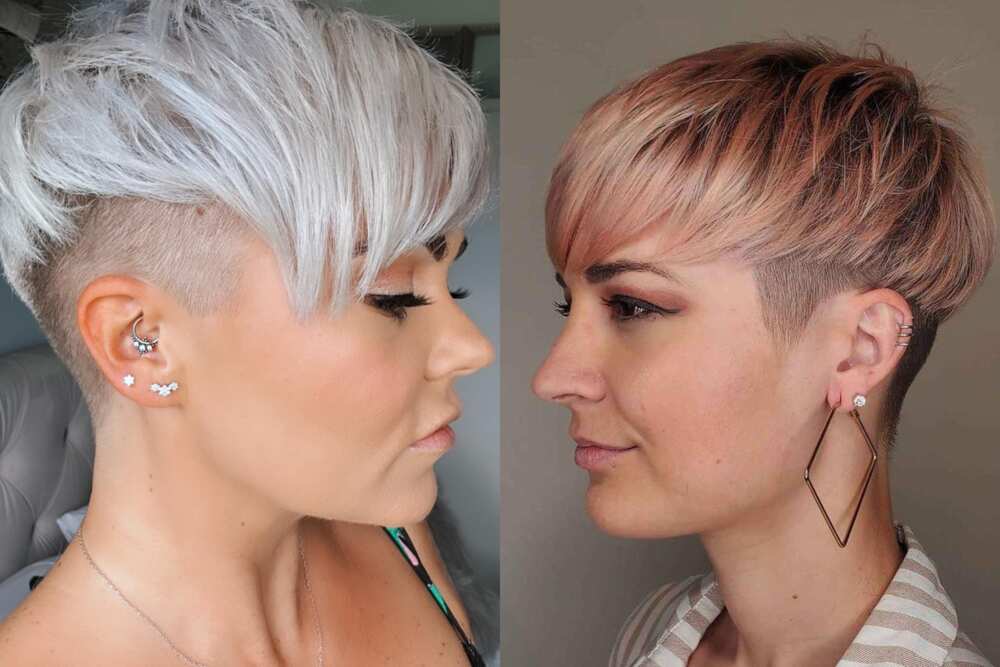 Consider an asymmetrical pixie if you like short locks but want part of it to show on graduation day. Request that your stylist shorten the back and sides of your hair while leaving your fringe long enough to sweep over your brow.
14. Side-swept fishtail braid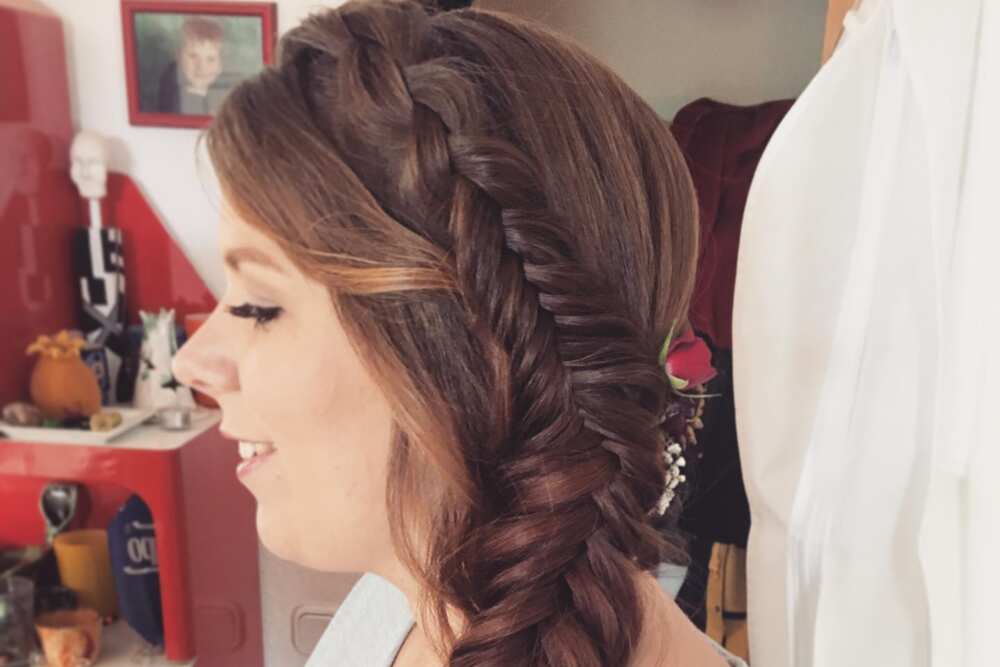 To make the fishtail impression, take a portion of hair from the exterior of the left ponytail and bridge it over to the other side of the ponytail. Reverse the process, taking part from the outermost section of the right ponytail to the left.
15. Buzzcut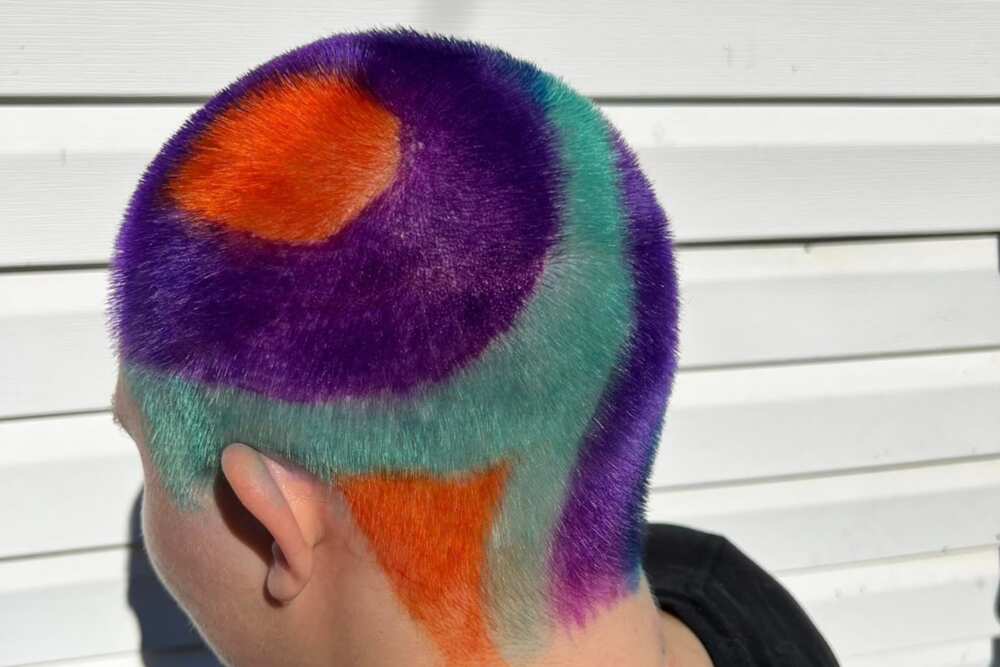 While many feel that shaving off much of their hair will limit their styling choices, numerous methods exist to customise your buzzcut. For a grad-appropriate look, dye your mane your school colours, or have a hairdresser shave your graduating year into your head for a look you'll never forget.
16. Edgy bob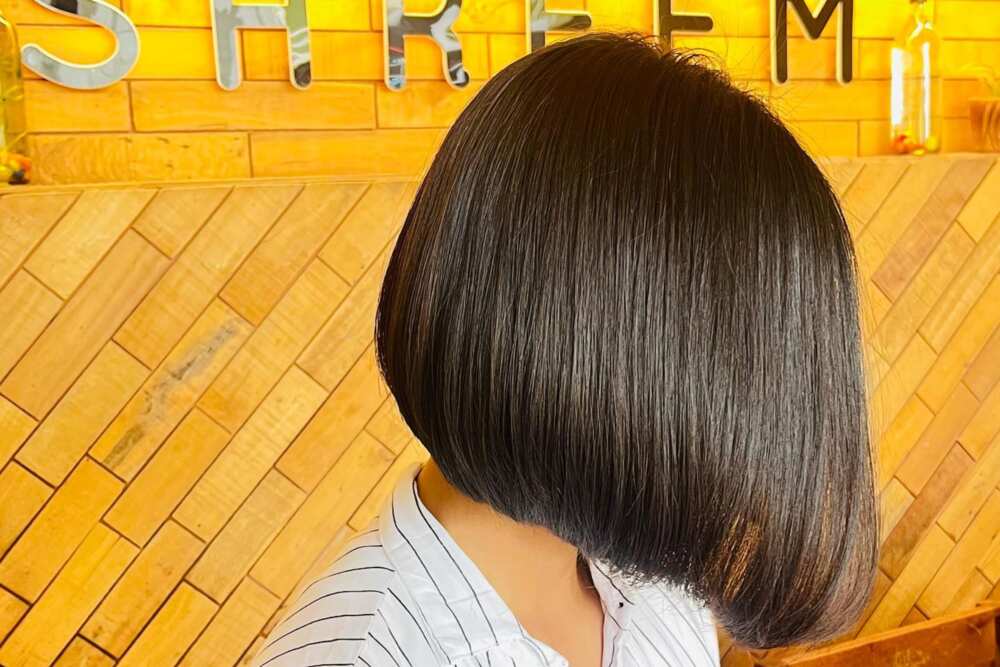 Bobs are ideal graduation hairdos for women with oval faces who want something short. Bobs are supposed to provide a natural, fast facelift by adding shape to the front. Cheekbones are highlighted, and the jawline appears tighter.
17. Half-up Dutch braid curls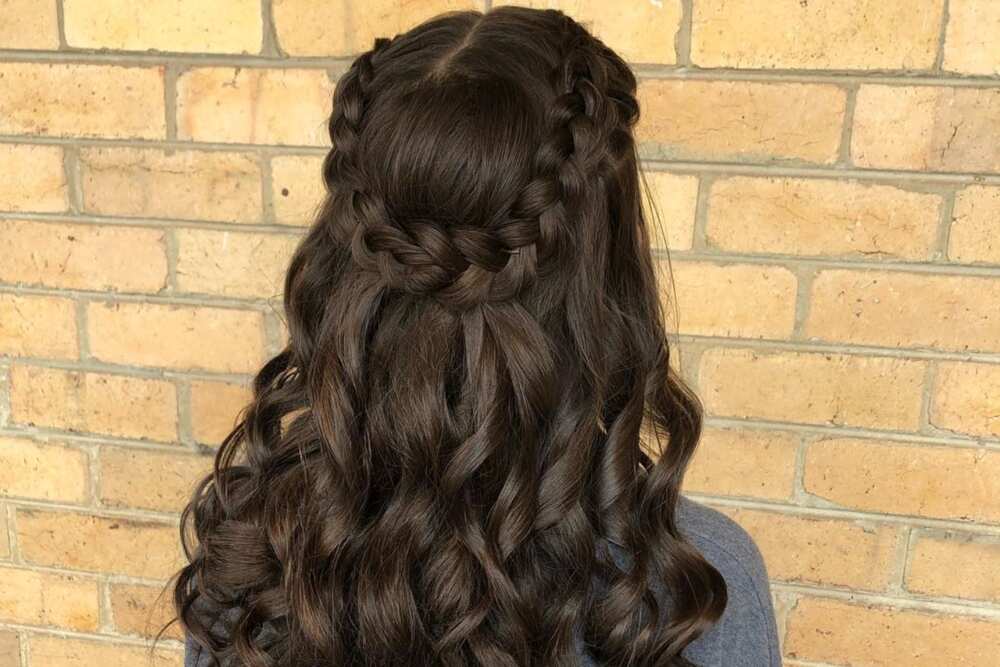 The top section of the half-up Dutch braid looks adorable, with distinct loose curls on your shoulders and back. Furthermore, the graduation hat will fit nicely without interfering with the hairdo.
18. Mid-parted gorgeous waves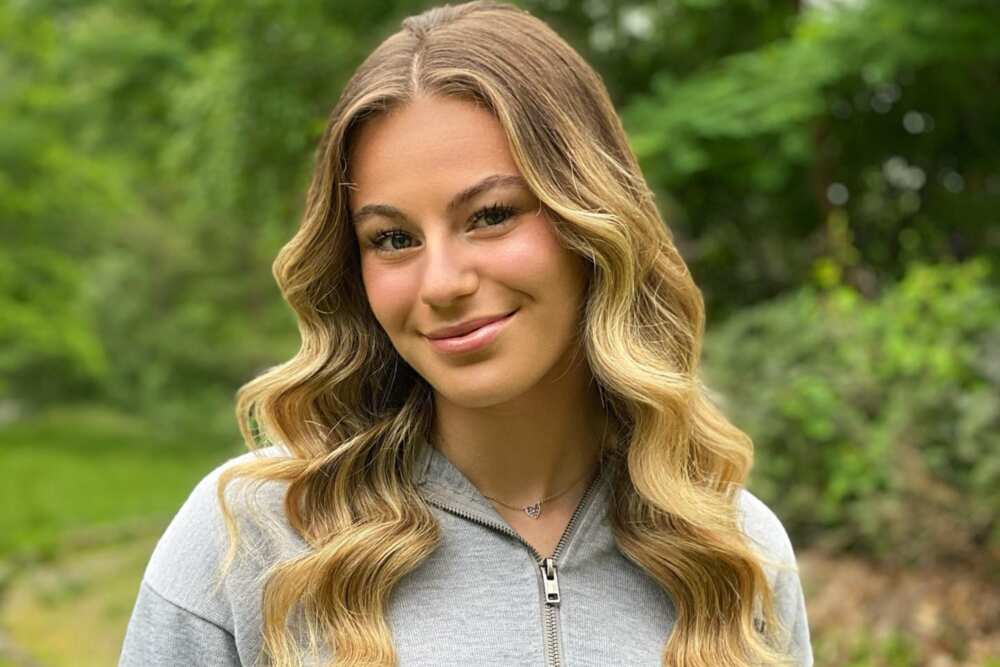 Beachy waves with golden ombre and a centre part are a lovely practical graduation hairdo. This hair colour complements medium skin tones.
19. Swept big wave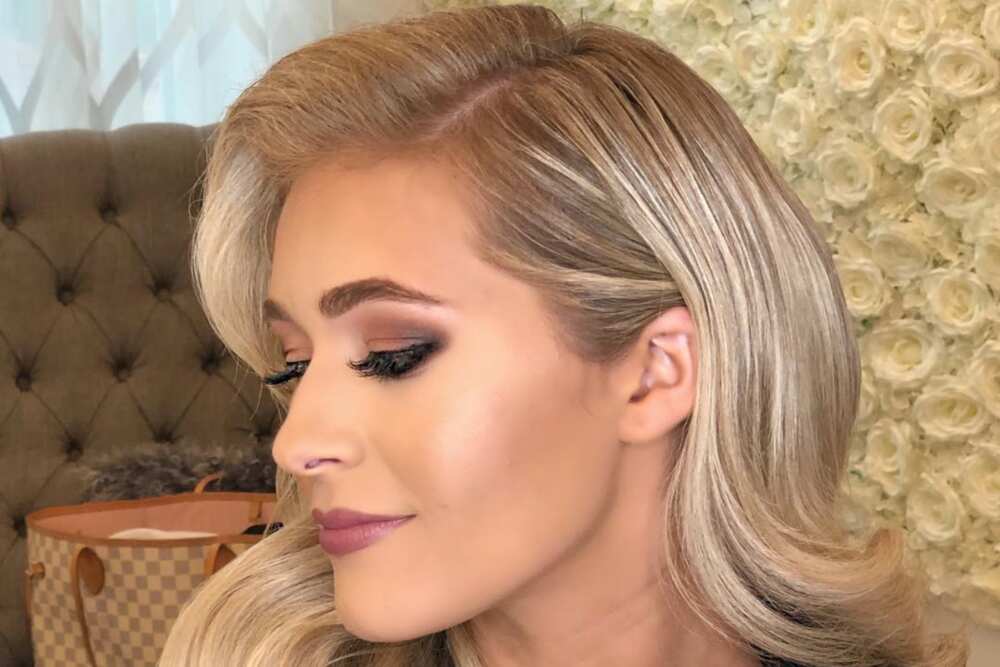 If you prefer timeless, sophisticated style, this graduation hairstyle for medium hair is for you. Seamless wavy hair with tips rolled for a silky and soft finish enhances a woman's appearance.
20. Cornrows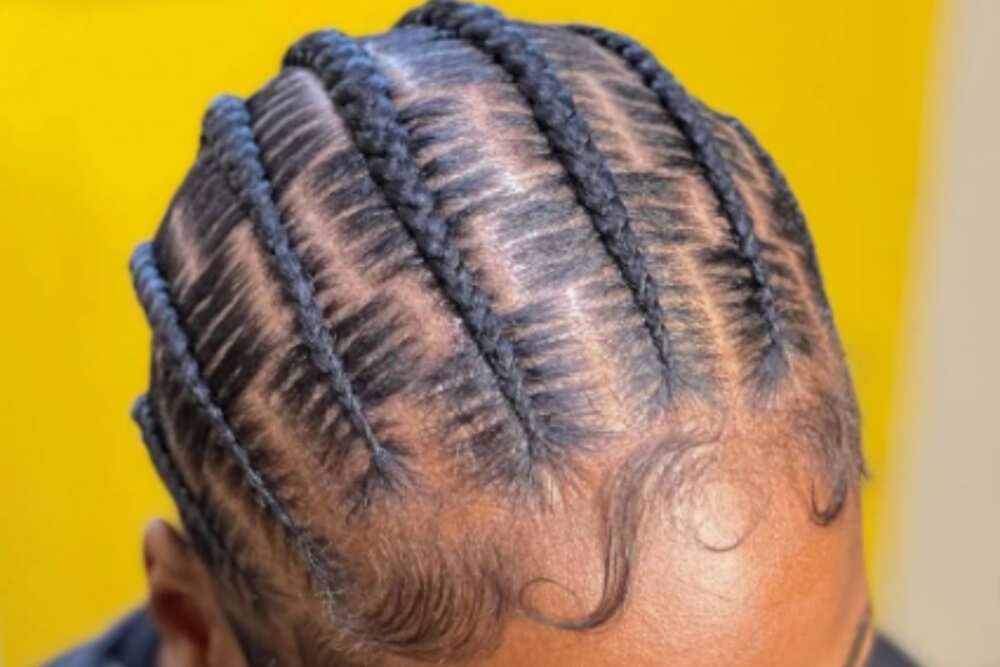 Who doesn't appreciate cornrows? Select from two or more options and customise them to your liking. Style the ends to your preference using your favourite edge pomade. You'll be prepared for the graduation ceremony and the following celebration.
Should I straighten or curl my hair for graduation?
Curly hair is preferred over straight hair by a more significant number of people. Curls are elegant and look great with or without your graduation hat, just like a blowout. Whether you prefer tight kinks or a more loose and relaxed twirl, this look will complement your graduation attire.
What do knotless braids look like?
Knotless braiding involves starting the braid with your mane and then feeding the strands through as you go, resulting in a knotless look. It's an immaculate and natural-looking braiding style.
Above are some of the prettiest graduation hairstyles that will give you an easy time with your cap. Before you think about your graduation hairdo, contemplate your graduation attire. Additionally, your hairstyle should reflect your individuality and hair colours should complement your skin tone.
Yen.com.gh recently published a creative list of twist hairstyles for men. Two-strand twists are traditional hairdos that both men and women can wear. You can take it further as a male by incorporating cornrows, a fade, creative haircuts, or coloured locks into your twisted hairstyle.
Twists are a hairstyle that has always attracted people's interest because of their beauty. Even though they have been around for decades, two-strand hairstyles continue to garner a lot of appropriate attention.
Source: YEN.com.gh