Editor's Note: The CNN Film "Little Richard: I Am Everything" tells the story of rock 'n' roll's Black, queer origins. It illustrates clearly just how the revolutionary pop icon's career laid the groundwork for everyone from The Rolling Stones to Lil Nas X. It premieres on CNN Monday, September 4 at 9 p.m. ET/PT.
When Little Richard performed, he didn't just sing and dance — he howled, commanding the stage like a peacock on display.
His live show became legend, as an unceasingly energetic Richard played the piano within an inch of its life and kept his crowd dancing throughout.
Though he struggled to reconcile his sexuality with his devout Christian faith throughout his life, he had no such trouble in his performance, donning feminine dress, wearing makeup and generally breaking down gender conventions with confidence.
Late icons like Prince and David Bowie and contemporary stars like Janelle Monáe, all of whom have played with gender expression onstage, owe much to Little Richard. Other artists have adopted his audacious vocal style or showmanship — Dick Clark once called him the "model for almost every rock 'n' roll performer in the '50s and years thereafter." Here are the artists inspired by Little Richard's onstage daring.
Prince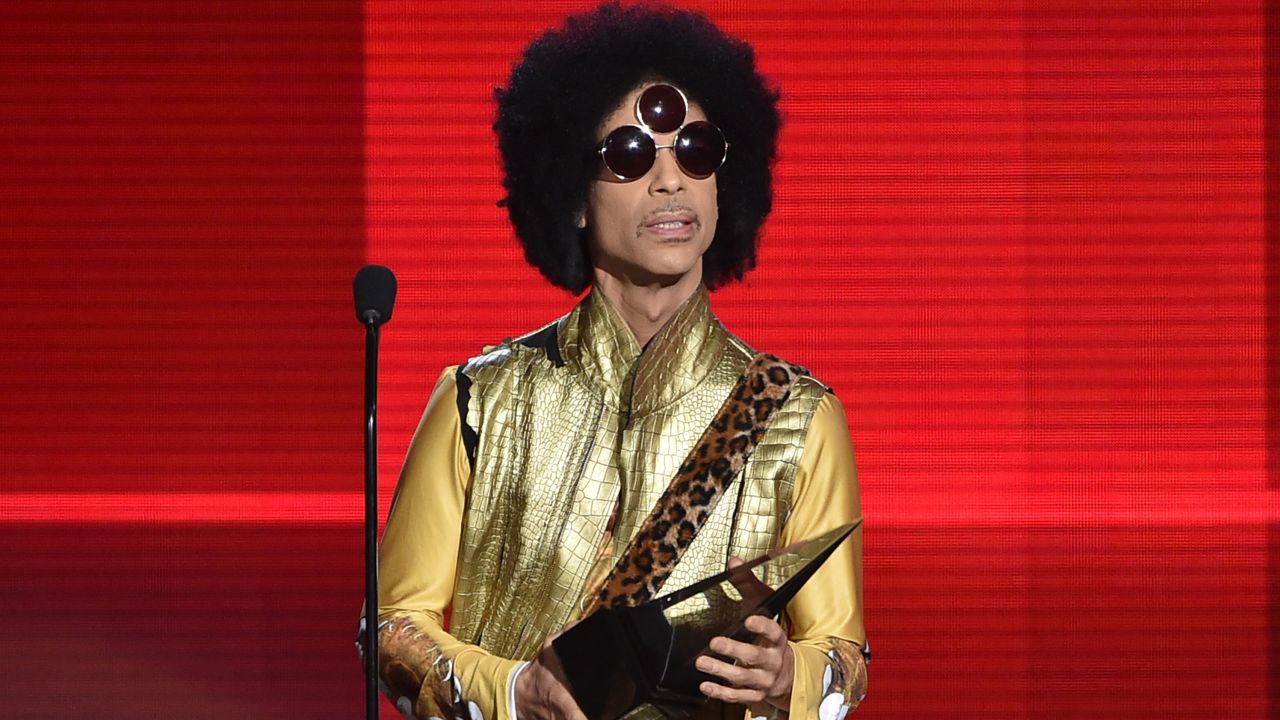 Perhaps the closest thing to a successor Little Richard had was Prince, the late legend who, like Little Richard, resisted easy classification and reinvented music upon his arrival.
Prince sought to fuse genres like rock, funk and glam pop to carve out his own unique place in music — and that's what Little Richard accomplished in his time, too, and why he called himself the "architect of rock 'n' roll." Richard was inspired by gospel artists like Sister Rosetta Tharpe and kneaded elements of gospel into his act to make something that, at the time, was totally new.
And Little Richard clearly inspired Prince, in both the music he made and the persona he cultivated onstage. Like Richard, he wore makeup and feminine clothing onstage while he squealed, snarled and screamed his provocative music. Prince's androgynous appearance early in his career was often met with resistance — when he opened for the Rolling Stones at a 1981 show, he was booed off the stage and pelted with debris and homophobic insults for wearing little more than boots and bikini briefs. Prince had no qualms disrupting gender stereotypes onstage and in his music (consider the opening lyrics to "I Would Die 4 U": "I'm not a woman/I'm not a man/I am something that you'll never understand.")
And just as "Tutti Frutti" helped to usher in a new era of sensuality in music (its original lyrics featured the phrase "good booty"), Prince, too, favored innuendo and overtly sexual lyrics. NPR's Ann Powers said of "Tutti Frutti": "What Little Richard did … was to eliminate the double entendres and make matters much more direct." Prince took Richard's lead and ran with it, becoming popular music's leading provocateur for explicit songs like "Darling Nikki" and "Head."
Richard even acknowledged Prince as a mentee of sorts at the premiere of Prince's 1984 film, "Purple Rain," telling MTV "he's me in this generation."
David Bowie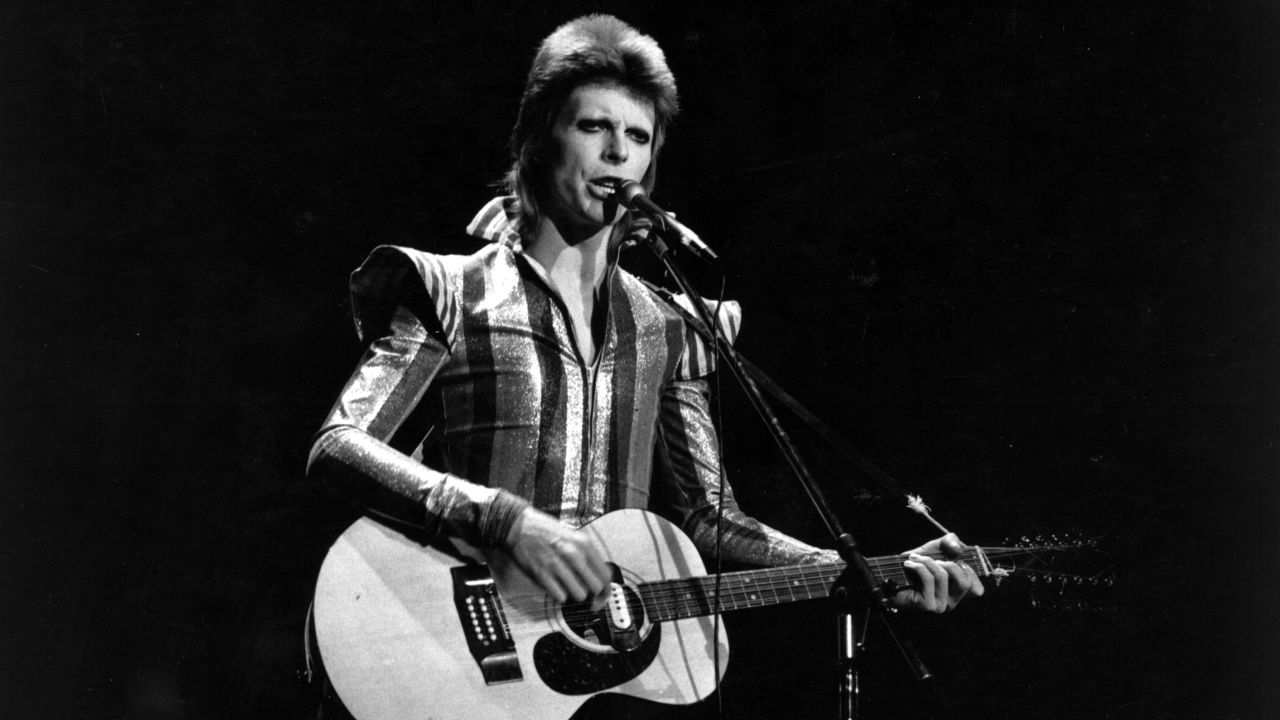 In a 1988 interview, Bowie called Richard his "patron saint." He obsessively listened to and studied Richard's early records as a kid in 1950s London, thousands of miles away from New Orleans where Richard recorded some of his most raucous records. Richard's appearance in the 1956 film "The Girl Can't Help It" alongside a band of saxophonists even drove Bowie to pick up the instrument.
But the "dynamics of (Richard's) energy" were what captivated Bowie most, and he adopted them when he became a rock star, prizing showmanship (see his androgynous alter ego Ziggy Stardust) as Richard did.
"Without him, I think myself and half of my contemporaries wouldn't be playing music," Bowie said in a 1991 interview.
Tina Turner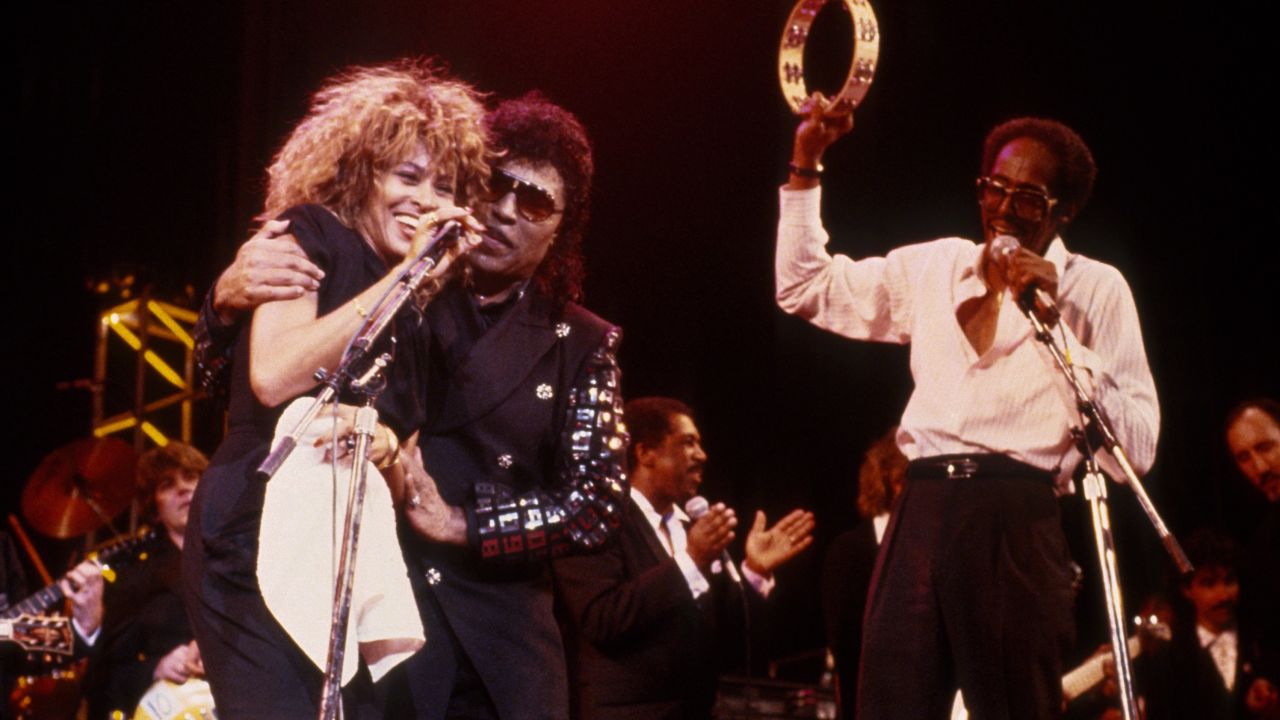 Turner's abusive former husband Ike insisted she developed her vocal style with Richard, whose roar was similar to Turner's own gravelly, powerful singing voice. But she became a rock 'n' roll legend in her own right as a solo artist.
If Richard was the "architect" of rock, Turner was undoubtedly its queen — and one of the first Black women to dominate the genre. Her live shows were powered by indefatigable dancing and an athletic vocal performance — sound familiar? Turner's ferocious voice was deeper and raspier than other women at the time but made her the ideal rock star.
Richard was one of the first Black icons of rock, a genre he played an essential role in creating, and was often overshadowed by his White contemporaries like Elvis. Turner, too, was not always celebrated for her contributions to rock music and had to work to be taken seriously as a solo artist. Though Richard continued to be friends with Ike until the latter's death in 2007 and Turner became a success without them, Turner and Richard were both uncommonly dynamic performers.
Mick Jagger

Richard used his influence in the late 1960s to help propel Jagger and The Rolling Stones to wider fame. He told Dick Clark he met Jagger and the band in the "back of a truck" and started touring the UK with them, around the same time that he met and briefly toured with The Beatles before they were famous. Jagger would study Richard's show nightly.
"I couldn't believe the power of Little Richard on stage," he said in Little Richard's biography. "He was amazing… nobody could beat Little Richard's stage act. Little Richard is the originator and my first idol."
The influence of Richard's self-taught dance style — the thrashing, jumping and prancing — is evident in the way Jagger moves around the stage even today. Richard's performance wasn't confined to the piano — he dominated the entire stage, played to his audience and oozed confidence — and Jagger borrowed that uninhibited performance style from his one of his earliest tour mates.
Elton John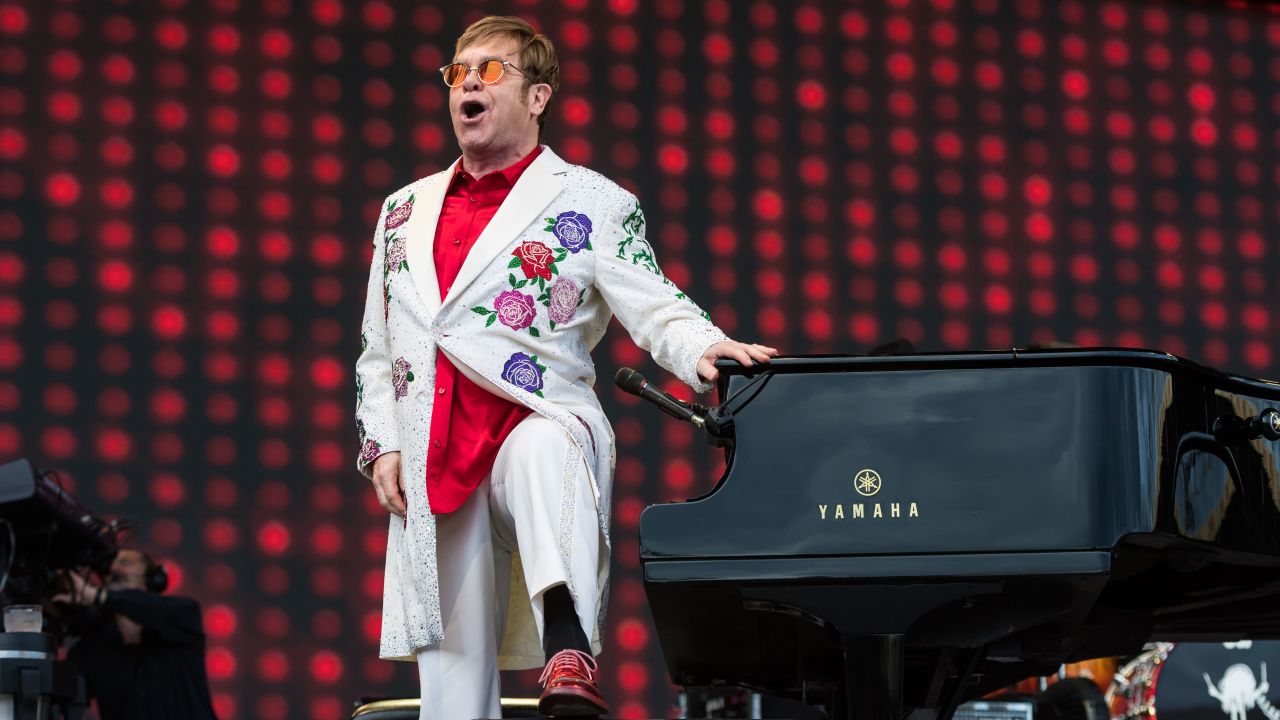 Like Little Richard, the British pop maven always felt at home in front of a piano, often tinkling the keys dressed in an ostentatious garment involving feathers (Little Richard, meanwhile, mostly stuck to suits). But John borrowed heavily from all elements of Richard's style of performance, he's said, from his electric vocal delivery to his explosion of movement onstage.
"Without a doubt — musically, vocally and visually – he was my biggest influence," John wrote upon Richard's death in May 2020. "Seeing him live in my teens was the most exciting event in my life at that point. Goosebumps, electricity and joy came from every pore."
The two performed together on John's 1993 "Duets" album, collaborating on the track "The Power," which John called "a favourite in (his) catalogue." And when they played together at the Beverly Hilton, John said, he "felt like (he'd) died and gone to heaven."
Freddie Mercury

The Queen frontman had a similar vocal range to Richard, from his awe-inspiring falsetto to his powerful, growl-y belt, which he might've developed while singing Richard's songs as a pre-teen with one of his early bands, The Hectics. He'd include those songs sometimes on tour with Queen — his rendition of "Tutti Frutti" is just as energetic as Richard's, as he runs across the stage back and forth, prompting a call and response from the audience, captivating a stadium with Richard's classic.
Mercury was a theatrical frontman whose style differed from commercial rock contemporaries — he dipped into androgyny onstage and had a more graceful, feline way of performing than other rock gods of the time. Though he kept his sexuality private throughout his life, he was a flamboyant performer and showman. And like Richard, he knew how to raise an audience to its feet and keep them there for hours at a time.
Elvis

Baz Luhrman's film about "the King" dramatizes the fateful first performance by Little Richard that Elvis caught: As played by model Alton Mason, Richard careens around a crowded bar and electrifies the crowd with a performance of his signature number, "Tutti Frutti." He leaps up onto tables, thrusts and twists with abandon, dripping in sweat while an awed Elvis takes mental notes. ("Elvis" was released by Warner Bros., which, like CNN, is a unit of Warner Bros. Discovery.)
Elvis was known for his equally exhilirating performances, inventing his own dance style (that signature pelvic swivel) and thrashing about when he didn't have a guitar in hand. Like Richard, his voice was acrobatic — he could scream and rasp one second, then croon in a soft falsetto the next. Elvis favored bold fashions — the sequined nudie suit has since become synonymous with the King — and even evoked Richard with his towering pompadour (Richard used his as a prop of its own, whipping it about until it almost fell out of place).
Janelle Monáe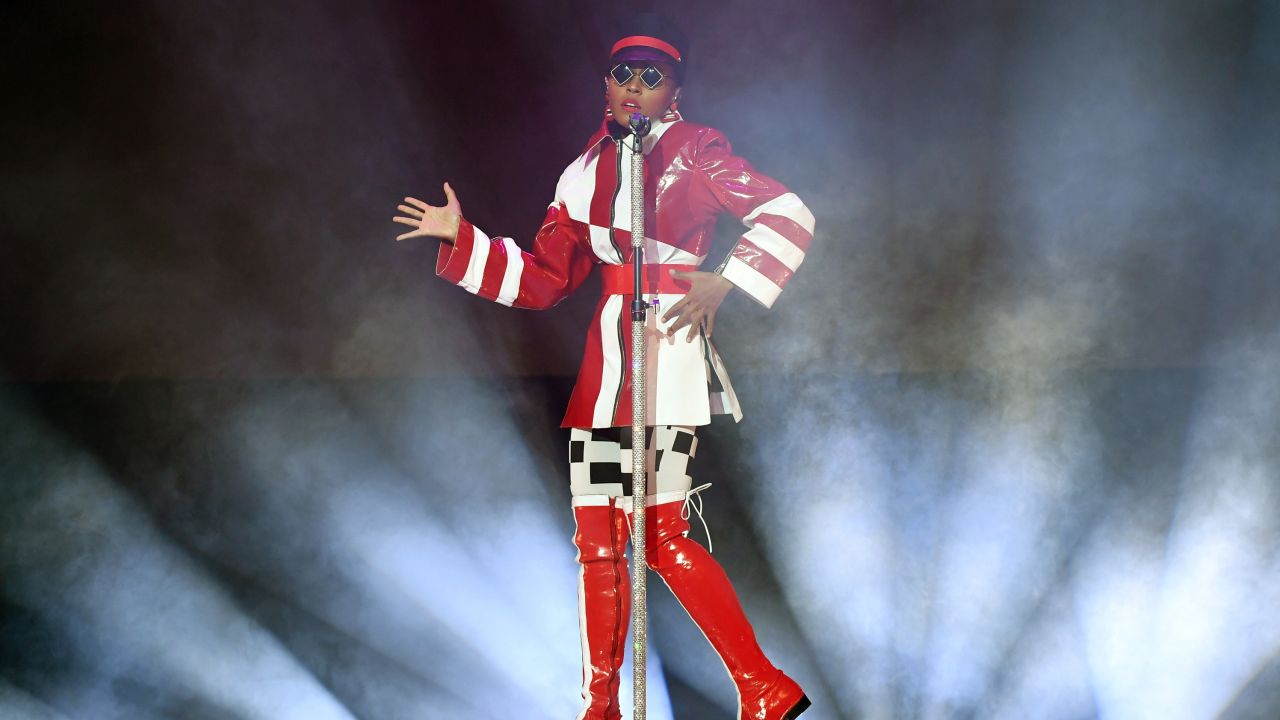 This chameleonic performer often dons boxy tuxedos and bowler hats or nothing at all, weaponizing their sexuality and gender identity in exciting ways throughout their career, something Richard did before it was popular practice among major artists.
In May 2020, after Richard's death, Monáe, whose unpinnable musical style bounces between funk, R&B, reggae and other genres, told USA Today that they felt Richard was "part of (their) DNA."
"He paved the way for all of us, and he was outspoken about it," Monae said. "He was confident during an era where people were not receptive of him and his gifts because of his presentation or the color of his skin."
That confidence oozes from Monáe, too, who said in the interview that they "keep his legacy living" by uplifting themselves and other artists influenced by Richard.
Lady Gaga

Ever see the flamboyant pop diva Gaga play her piano standing up, with one leg stretched across the keys? That's a move Richard frequently used at his live performances, as if his artistry couldn't be contained to the seat in front of him.
Gaga, ever the theatrical performer, also played a character in drag called Jo Calderone, which calls to mind Richard's own drag persona of Princess Lavonne, whom he started playing as a teen. Richard was Lavonne before he'd don tailored suits and high hair (though he'd continue to wear her makeup in a more subdued style) and performed across night clubs where Black queer patrons gathered.
Gaga, whose appearance was frequently ridiculed early in her career and made her the target of transphobic comments, used the character of Jo to comment on the hate she received and subvert it to her artistic advantage. Richard never got to debut Lavonne on the massive stages he'd command once his career took off — the music industry "wasn't quite ready for a presence like Princess Lavonne's," Ashon Crawley wrote for NPR Music in 2020 — but allowed him to explore his identity and hone the inimitable style and panache that made him a star.