Concealer is an essential tool for any glowy, radiant and stunning makeup look, and it can be your best friend when it comes to covering dark spots and giving your face an instant face lift. This go-to beauty staple can also be used for a myriad of other purposes—including techniques that will take years off of your face.
We checked in with makeup artists Nydia Figueroa and Shola Akintobi, owner of the Best Face Forward Makeup Studio. They gave us three essential, timeless concealer tips to hide blemishes and get an instant face lift. They recommend creating an eye lift by blending up, outlining your lip with concealer, and finding the proper concealer shade. Read on to learn more!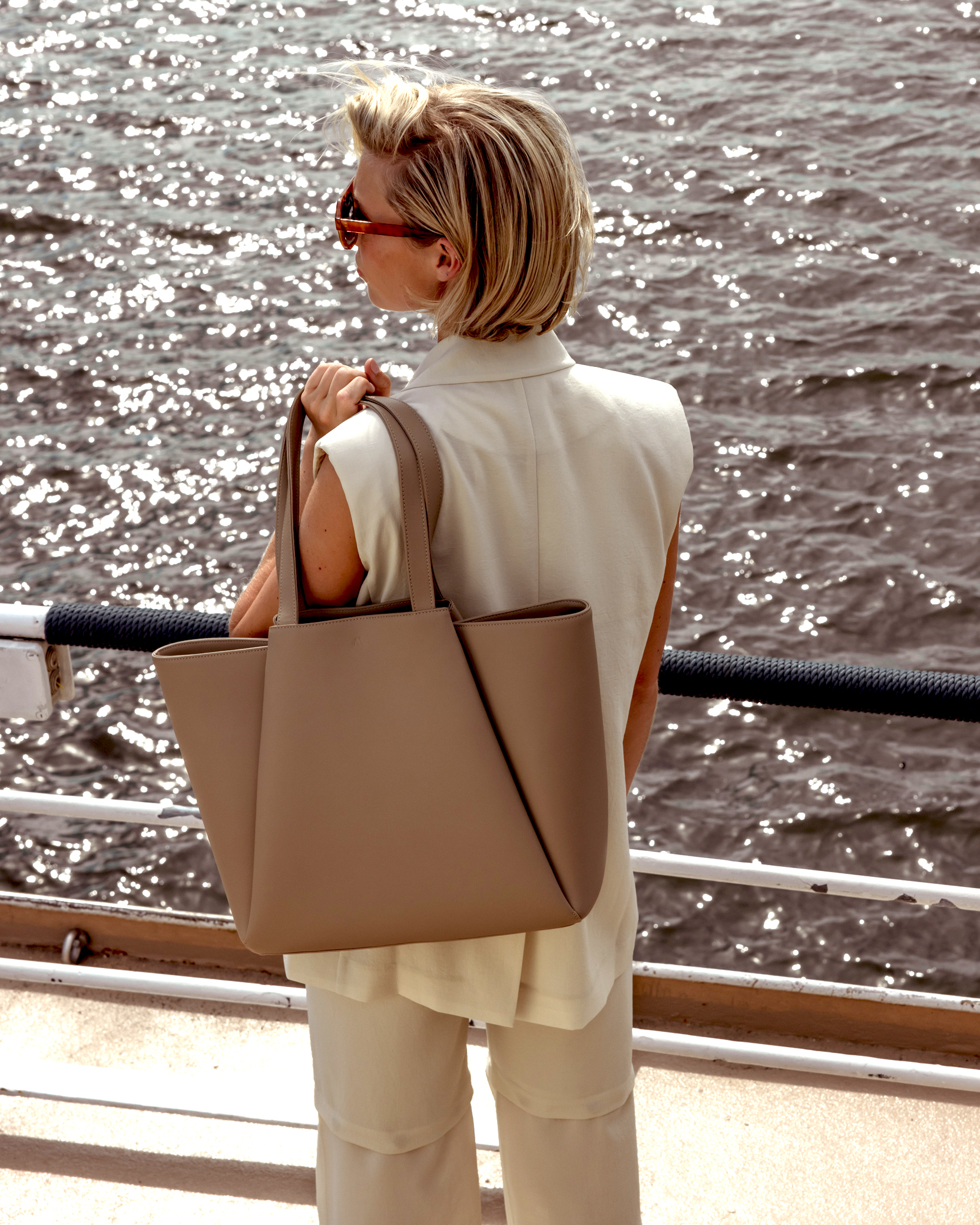 Every Successful Woman Needs One Of These Stylish Work Bags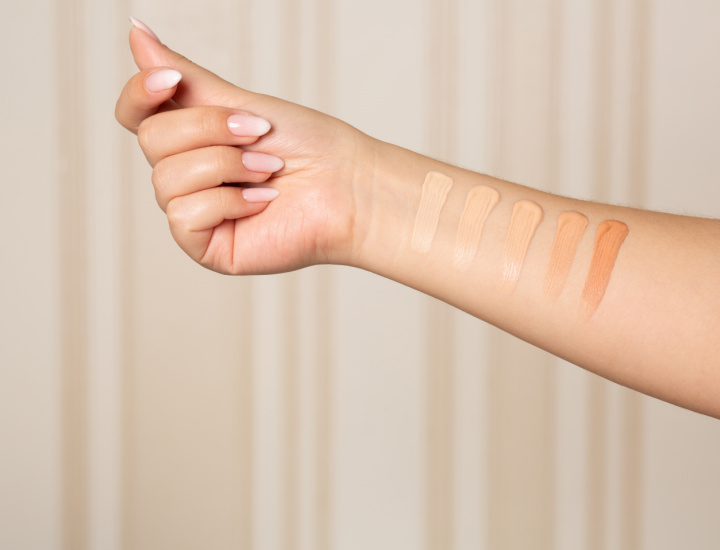 Shutterstock
1. Find The Proper Shade
One of the most important anti-aging concealer tips that we can give you is to find the proper shade. The wrong cover up shade can truly make your break your whole makeup routine. While using a shade that's slightly lighter than your natural skin tone is often recommended for masking darker discoloration and for achieving a younger-looking complexion, using a color that's way too light for your skin can be detrimental—and it can age you instantly.
"One of the biggest mistakes made with concealer is using a shade that is more than two shades lighter than your skin tone," Akintobi warns. "This only highlights fine lines and dark circles rather than concealing them." Yikes!
Fortunately, Akintobi has a hack up her sleeve that will help you find the perfect concealer shade: look for a tone that's slightly lighter than your jaw line. "Use a creamy blendable concealer that is just one shade lighter than your jaw line," she says. It's so easy and so helpful. Who knew?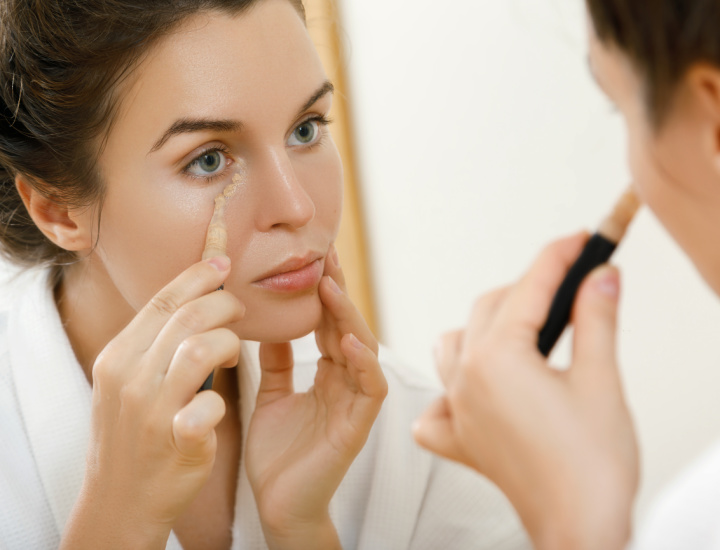 Shutterstock
2. Create An Eye Lift By Blending Up
Although you may think that concealer is really only good for covering up blemishes and under-eye circles, it can also be used to hide crow's feet and create the illusion of an instant eye lift. Figueroa says that you can achieve this hack with one simple technique: blend concealer from the outer corners of your eyes to your temples.
She notes that this hack doesn't require a lot of cover up. You can simple do it once you've already applied concealer under your eyes and to any blemishes you'd like to cover. You can try out this anti-aging hack with the leftover product on your brush. "Take some of the concealer left on your brush and swipe it from the outer corner of your eyes," Figueroa explains.
So, she concludes this concealer hack can take years off your face—no surgery required! "This makes you look younger by creating a light and lifted effect to the eyes area," she says. "I love to call this an instant eye lift technique without the surgery." Amazing!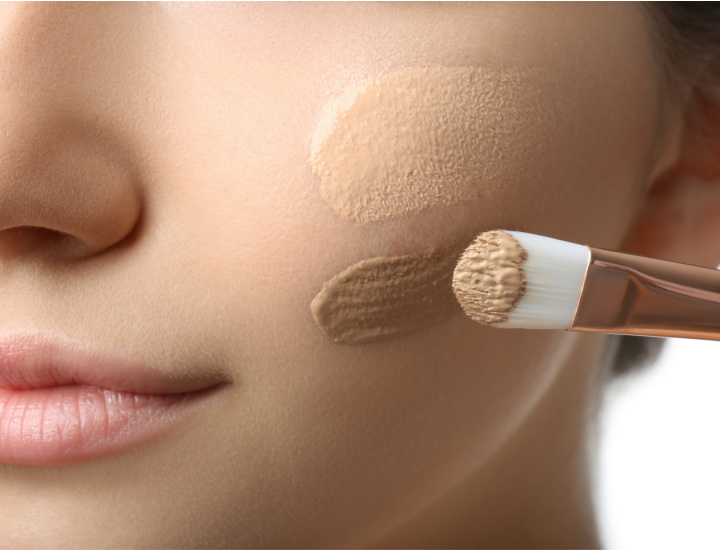 Shutterstock
3. Outline Your Lips With Concealer
While you probably already know that the wrong lipstick shade can be unflattering, you may not be aware that certain lipsticks can actually age you by drying out your lips and emphasizing all the fine lines you'd rather keep hidden. Thankfully, Figueroa recommends another concealer hack to prevent this issue. She suggests outlining your lips with concealer to reduce signs of wrinkles.
"If you're doing a super strong lip and you want to make the line as crisp as possible, dip a clean lip brush in concealer that matches your skin tone, and outline your lips," she tells us. Not only will this concealer tip help you keep your bold lipsticks looking cleaner than ever, but it will draw attention away from any signs of aging.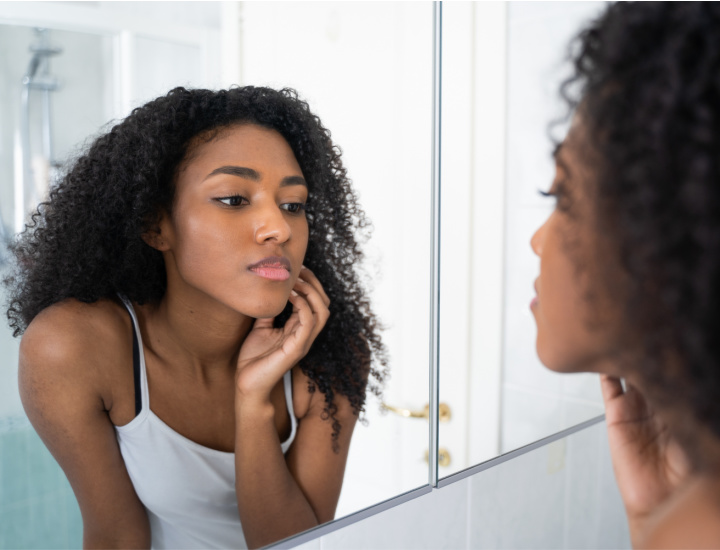 Shutterstock
The Bottom Line
So, there you have it! Concealer can do way more than just cover up those pesky zits and wrinkles. It can also be a great tool to contour and sculpt your face to look years younger. Who knew? And, these makeup artist-approved concealer hacks are so easy to add to your daily beauty routine.