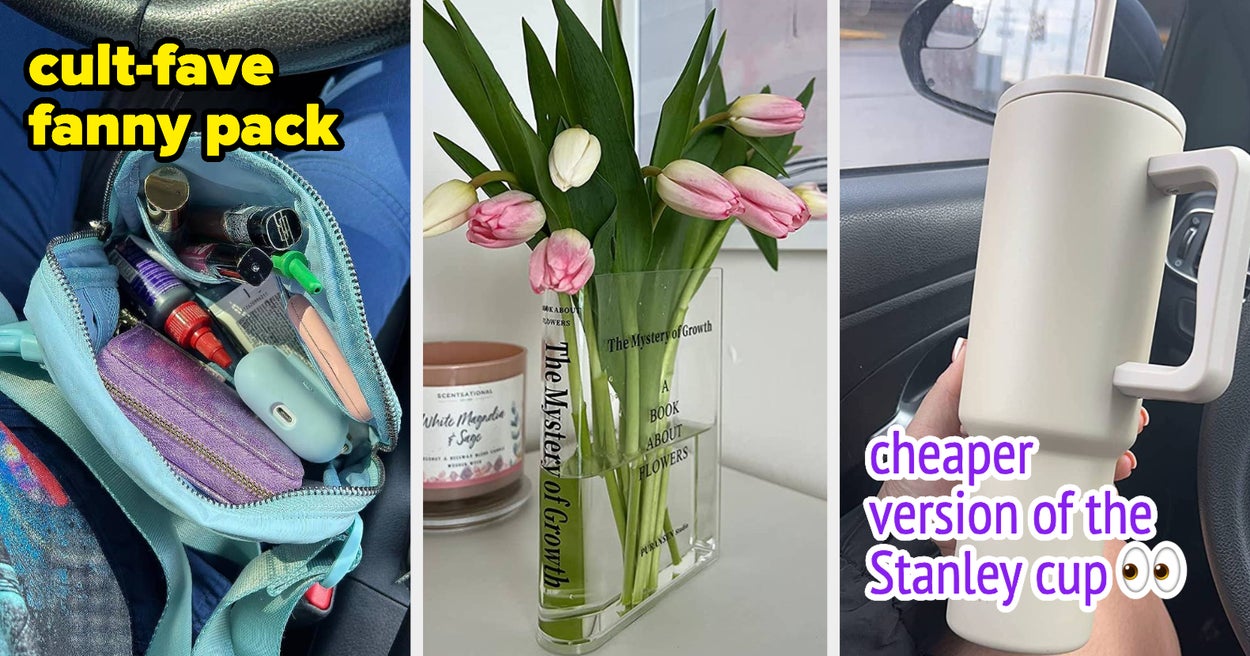 Promising review: "First of all, my family teases me incessantly for using this bag. But the fact of the matter is that I don't care, because it's perfect. I bought it for a two week trip to Paris, chaperoning teenagers, and the teenagers thought it was cool... So take that, literally everyone else! It is the perfect size to hold my wallet, phone, portable charger, earbuds, lip balm, clip-on sunglasses, travel passes, etc. The slim pockets keep everything organized without getting too bulky. When I got home, I threw it in the wash (because I had accidentally covered it in sunscreen on the last day) and it came out as good as new. Now that I'm back from vacation, I still use it every day — and I prefer to never use a purse. I will probably order again in other colors." —Lori P
BuzzFeeder Elizabeth Lilly also owns this — she packed it as her only bag for a trip to busy trip to Iceland, and not only did it hold a ton and keep her hands free, it easily fit around her waist over her outerwear. 
Get it from Amazon for $16.98 (available in 31 colors).