When it comes to classic bombshell beauty and fashion, the timeless elegance of Marilyn Monroe captives us like no other. The era's signature look of big, lively pinned curls, ruffled white halter dresses, and a side part that frames the face remains stunning and continues to enchant many. Whether you're an ardent lover of vintage hairstyles or simply looking to add a touch of 1950s glamour to your night-time appearance, here is a list of classic Marilyn Monroe Hairstyles you must recreate. These bouncy and big curls suit short-length hair, but with some experiment, you can make it work for slightly longer hair as well. Check out the most elegant hairstyles that have stood the test of time and achieve the enchanting curls to channel your inner Ms. Monroe.
What Type of Hairstyle Did Marilyn Monroe Have?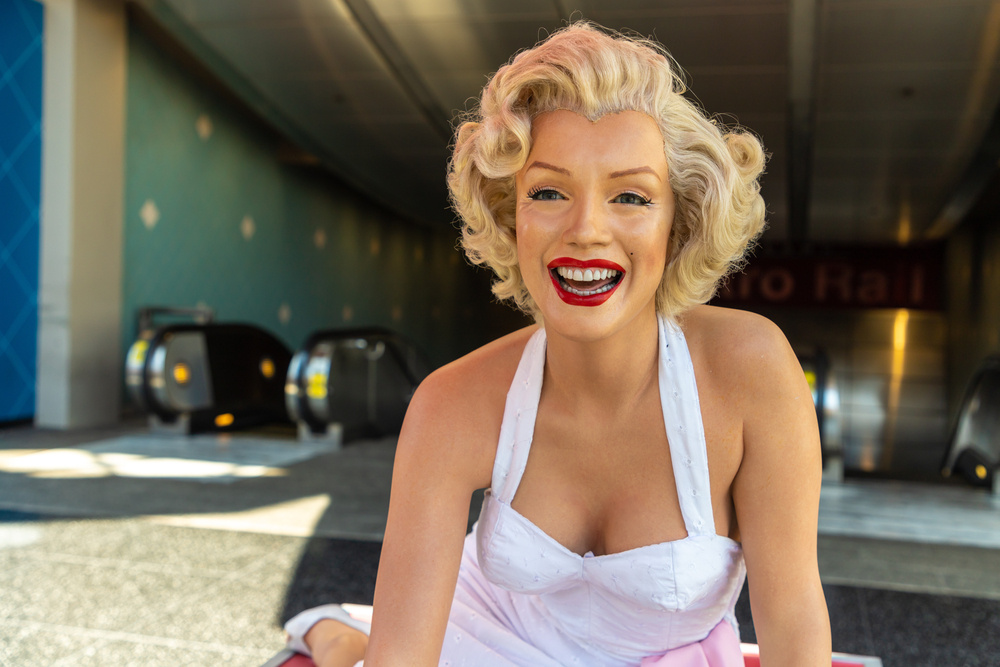 Marilyn Monroe, born Norma Jeane Mortenson (June 1, 1926 – August 5, 1962), is known for her fashion, beauty, and lasting influence on the entertainment industry. She was an American actress and model and was in the limelight for playing "dumb blonde " characters. With her recognition in varied films, Monroe became one of the most famous and enduring symbols of beauty, glamour, and sensuality in Hollywood. Marilyn Monroe is prominent for her iconic hairstyle—a mixture of soft, voluminous curls and waves. She often wore her blonde hair in a side part, with the curls cascading down her face and shoulder. This hairstyle is her signature look and is still celebrated for its timeless elegance and allure.
How to Do a Marilyn Monroe Hairstyle?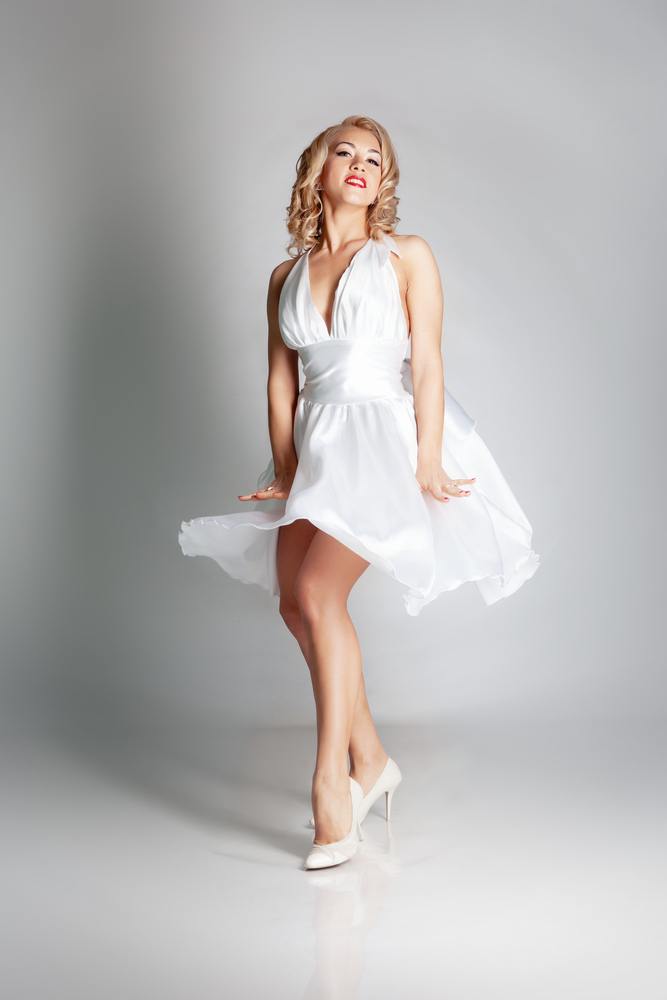 To achieve a flawless hairstyle just like Monroe's, start by washing your hair. Make sure that your hair is clean and dry. If you have thin hair, use a volumizing mousse or spray to add texture and volume.
Now, take large hot rollers or curling iron to create soft and loose curls. While using the curling rod, roll sections of hair away from your face. If you want defined curls, pin them with bobby clips and leave them in place for a while. This will make your manes more bouncy and voluminous.
To set a perfect shape for the curls, allow them to cool completely. This will also help in enhancing their longevity.
Take a wide-tooth comb and gently brush through the curls to transform them into soft waves.
Now, take a thin comb and create a deep and defined side part on one side of your head.
Tease the hair at the crown to achieve Marilyn's signature volume. Gently backcomb the hair and smooth the top layer for a polished look.
Finish off with a hairspray to set the curls and waves in place.
How Did Marilyn Monroe Keep Her Hair Blonde?
With the help of regular coloring treatments, color-enhancing shampoos, and conditioners, Marilyn Monroe maintained her signature platinum blonde hair for a long time. Blonde hair requires regular maintenance to decrease the risk of fading, brassiness, and natural root growth of hair. To keep her hair blonde, she likely underwent frequent touch-ups and color maintenance sessions.
41 Marilyn Monroe Hairstyles And Haircut Ideas You Must Check out
Marilyn Monroe Hairstyles for Long Hair
1.  Classic Hollywood Waves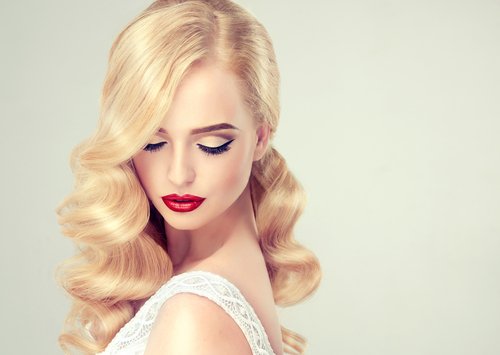 Also known as Marilyn Monroe's signature look, these soft and voluminous waves exude timeless elegance. Use a wide curling iron to create loose waves and brush them out for a glamorous finish. 
2.  Pin-up Victory Rolls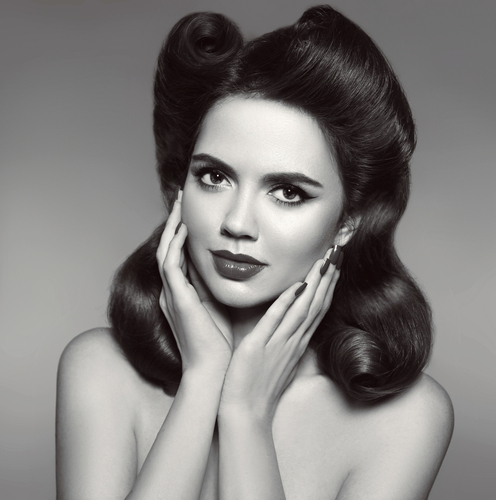 Create a retro pin-up look by styling victory rolls on the front sides of your hair. This look pairs perfectly with a bold red lip and winged eyeliner. If you have dry hair, don't forget to apply a leave-in serum for shine. 
3.  Glamorous Side Swept Tighter Curls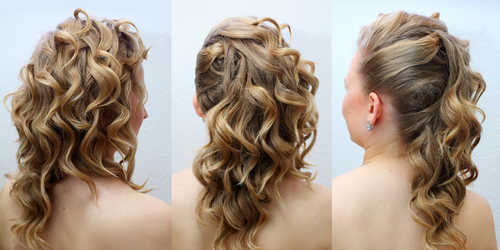 Part your hair to the side and curl it with a medium-sized curling iron. Sweep the curls to one side for a Hollywood-inspired, over-the-shoulder style. This hairstyle suits women with chestnut brown textured hair. 
4.  Bubble Ponytail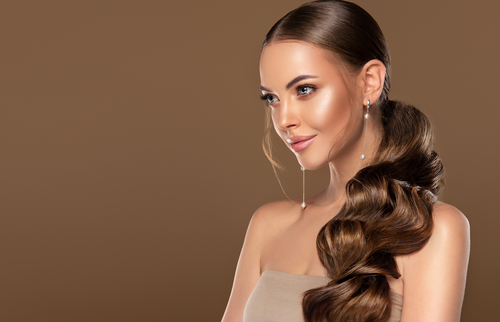 Give a playful twist to your ponytail by sectioning it into "bubbles" with small elastic bands. Tease each bubble slightly to add volume and drama. This is one of the prominent Marilyn Monroe long hairstyles that can accompany any casual or formal attire.
5.  Marilyn's Short Bob Illusion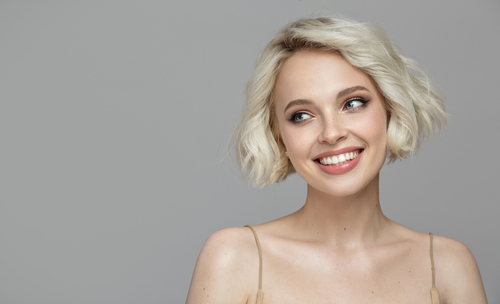 If you have long hair, you can create a faux short bob inspired by Marilyn. Tuck the ends of your hair under and pin them up to mimic a shorter hairstyle.
6.  Half-up Bouffant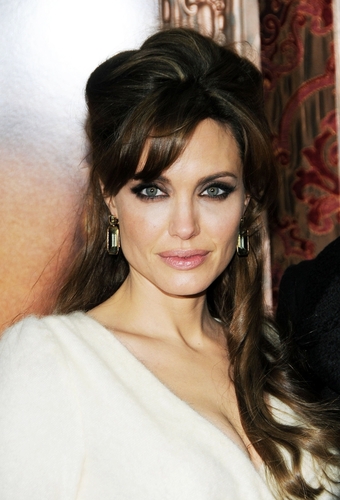 Add volume at the crown of your head with gentle teasing, then pull back the top section into a half-up style. This look adds height and sophistication.
7.  Side-parted Low Bun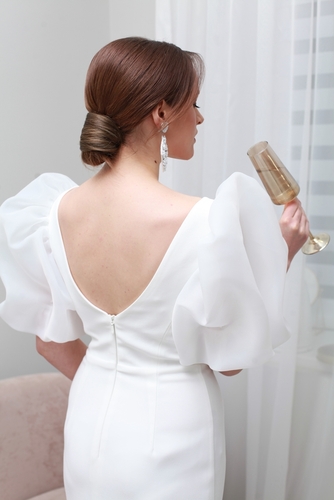 If you want to give a retro twist to your regular bun hairstyle, then look no further. Part your hair deeply to the side and gather it into a low, elegant bun at the nape of your neck. Leave a few loose hair strands to frame your face.
8.  Braided Beauty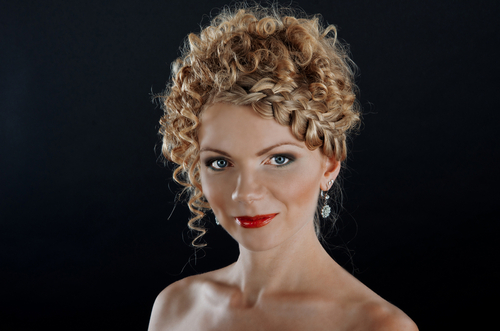 Incorporate a small braid into your hairstyle, whether a side braid that wraps around your head or a tiny braid hidden within your curls for a touch of uniqueness. And you are all set to amaze people wherever you go.
9.  Pinned Back Curls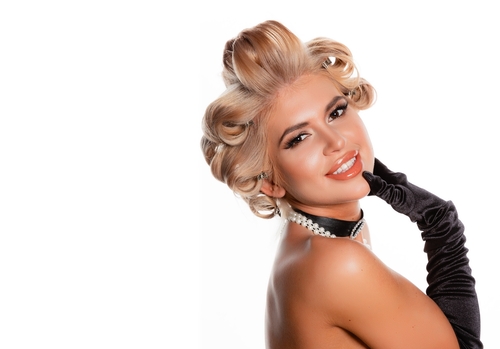 Marilyn Monroe's pin curl pattern mesmerizes our eyes, and we approve of this hairdo to rock any event. Create loose curls all over your hair, and then pin back one side with a decorative hairpin. This asymmetrical look is both glamorous and romantic.
10.   Retro Headband Style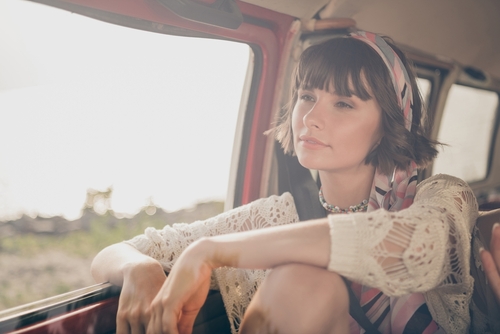 Headbands were trendy and stylish back in the day, and when paired with this hairstyle, they're sure to capture hearts even in today's fashion scene. Choose a wide, embellished headband to add a touch of vintage flair. Push your hair back with the headband and allow some loose curls to cascade over it.
Marilyn Monroe Hairstyles for Black Hair
11.   Curly Hair Updo with a Side Part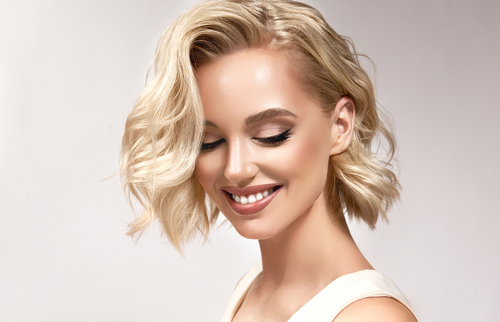 If you are looking for curly hairstyles, this updo is just for you. To try a combination of retro hairstyles with a twist, style your black hair into voluminous curls and gather them into a chic updo at the back. Add a side part for a touch of vintage glamour.
12.   Voluminous Afro with a Scarf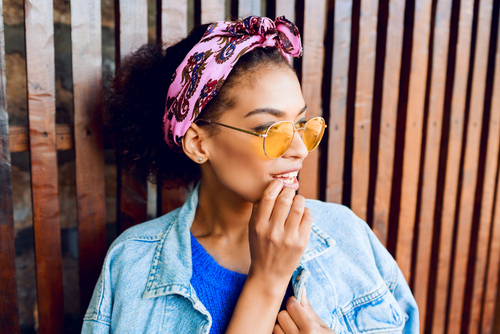 Embrace your natural texture by wearing a voluminous afro. Enhance the look by tying a colorful scarf around your head, channeling Marilyn's playful yet chic style.
13.   Low Bun with Bangs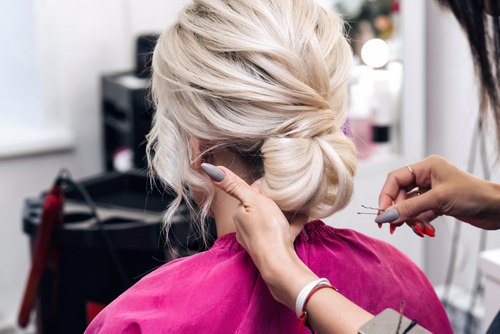 If you want to frame your face and facial features, then this hairstyle has got you covered. Create a sleek low bun and pair it with bold, swept-over bangs for a sophisticated yet eye-catching look.
14.   Glamorous Finger Waves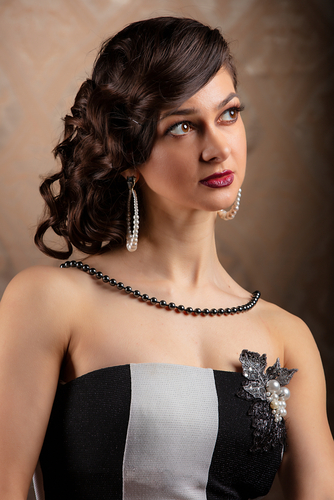 Craft elegant finger waves throughout your black hair for a stunning and timeless style that complements both formal events and casual outings.
15.   Braided Crown Marilyn Monroe Updo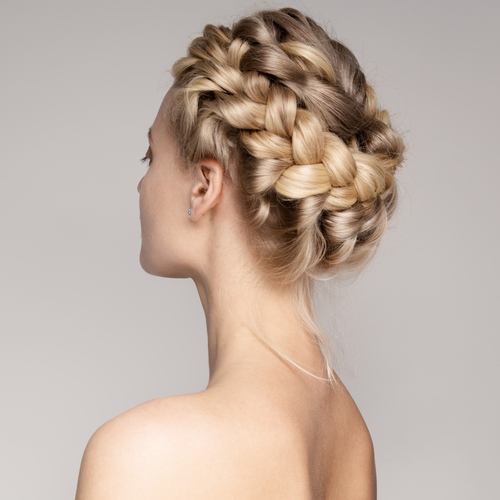 French braid your black hair along your hairline and wrap it around your head to create a braided crown. Gather the remaining hair into a low bun for an elegant updo.
16.   Pinned Back Curls with Flowers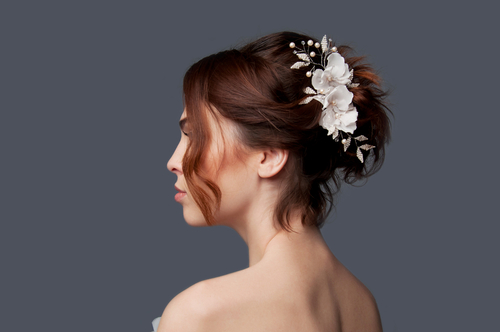 This is one of the best Marilyn Monroe Dark Hairstyles to add soft feminine vibes to your look. Style your curls and pin them back on one side of your head. Enhance the look by tucking a few fresh or faux flowers into the curls for a touch of natural beauty.
17.   Side-swept Curls with Glittering Hairpin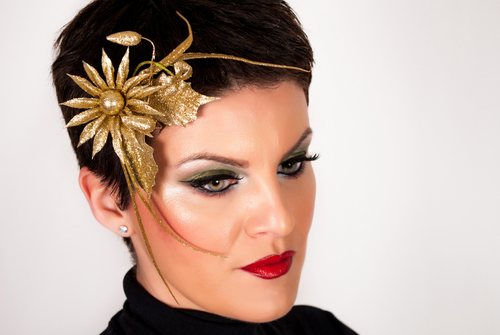 Sweep your curls to one side and secure them with a sparkling and fancy hairpin. This hairdo is just perfect for a nighttime event and simple dinner dates, as it adds a touch of glamour and shine to your black hair.
18.   Retro Bandana Wrap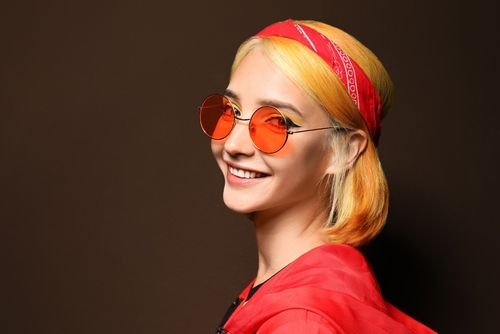 For a retro hairstyle blended with contemporary vibes, tie a colorful or patterned bandana around your head. Make sure to cover your hairline and let the ends hang loose. This retro look exudes casual charm with a touch of sass.
19.   High Ponytail with Teased Crown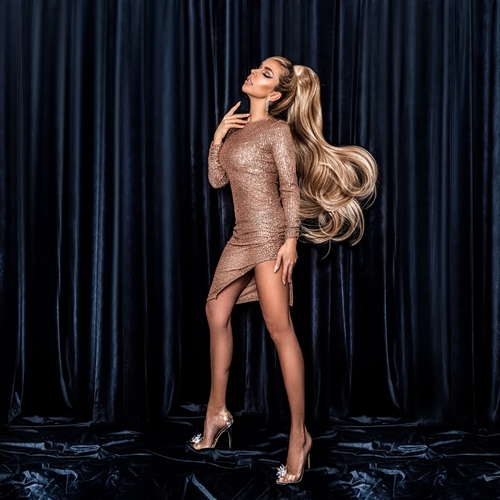 Gather your black hair into a high ponytail and tease the crown for added volume, just like Marilyn Monroe's hair. Wrap a strand of hair around the hairband to create a polished finish.
20.   High Bun with a Ribbon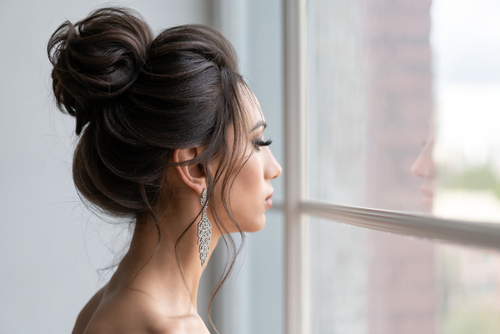 Gather your black hair into a high bun at the crown of your head and wrap a satin ribbon around the bun for a touch of elegance and playfulness.
Marilyn Monroe Hairstyles for Short Hair
21.   Classic Short Curls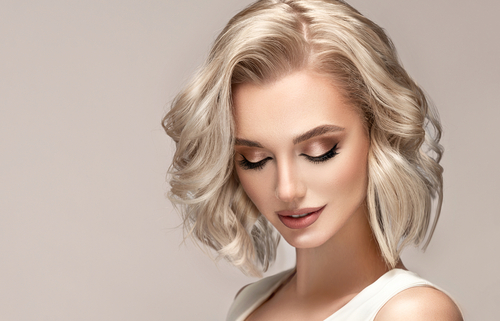 Embrace Marilyn's signature style with short, bouncy curls that frame your face.
22.   Sleek Pixie Cut with Side Part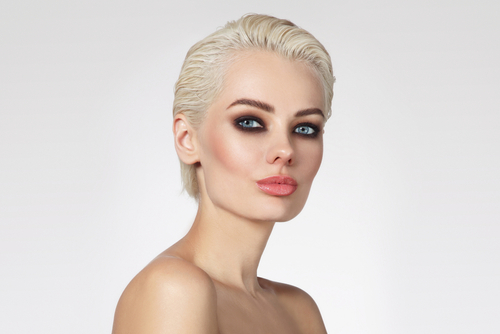 For a hassle-free and simple hairstyle, you can opt for a sleek and polished look with a short pixie cut and then create a deep side part for a touch of sophistication.
23.   Textured Voluminous Waves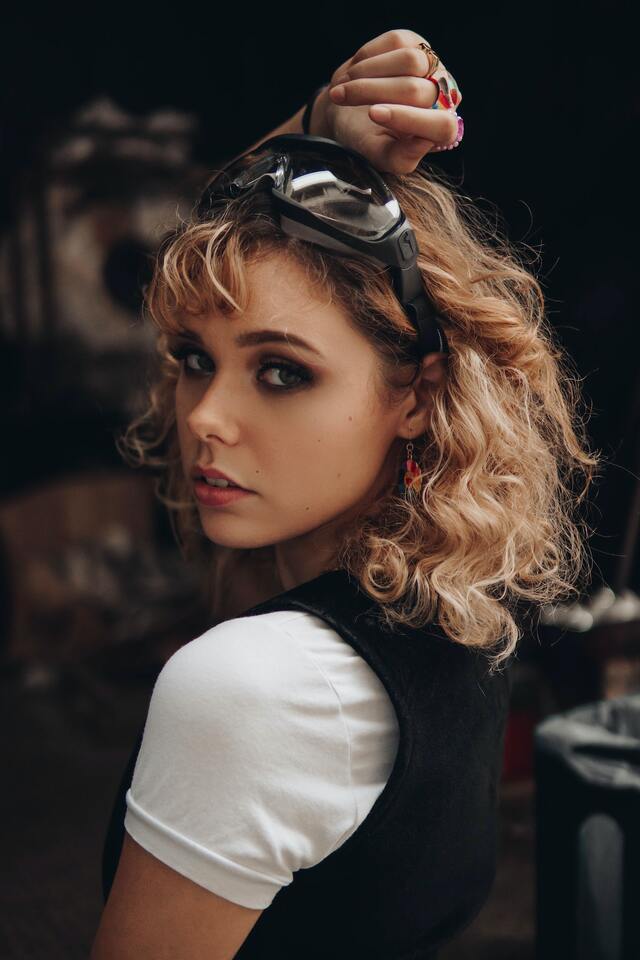 Create textured waves in your short hair using a flat iron or curling wand. Now, backcomb some of the hair and tease it for an added volume effect at the crown. This creates a perfectly modern style with Marilyn's classic look.
24.   Pinned Back Retro Waves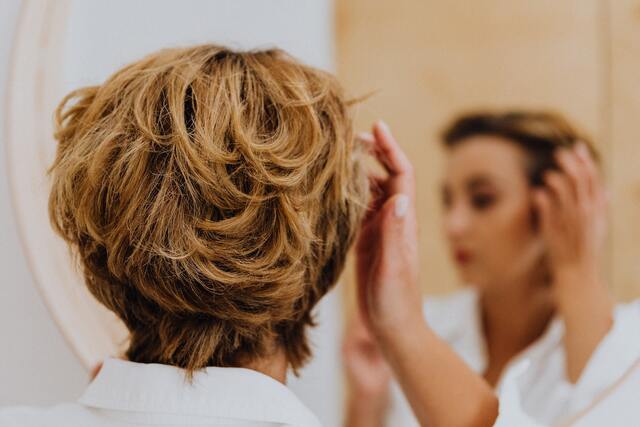 If you are still seeking answers to how to do your hair like Marilyn Monroe, then here is what you need to do. Curl your short hair into retro waves and pin one side back with decorative pins for a chic and vintage-inspired style.
Marilyn Monroe Hairstyles for Medium Hair
25.   Faux Bangs with Rolled Ends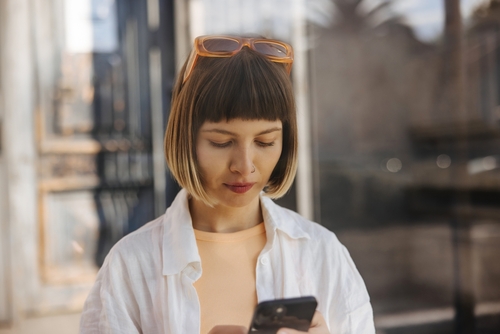 If your short hair doesn't have bangs, create the illusion with a small section of hair swept to the front. Roll the ends of the longer sections for added flair.
26.   Tousled Bob with Headband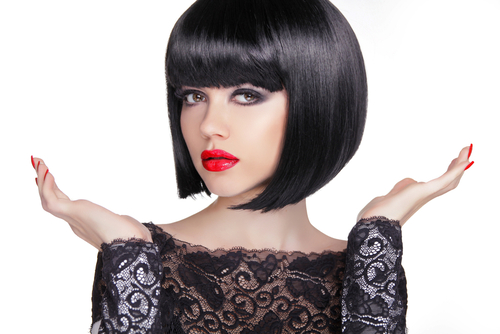 Add movement to a short bob by tousling the hair with texturizing spray. Pair it with a headband for a touch of retro charm.
27.   Side-swept Choppy Fringes with Voluminous Crown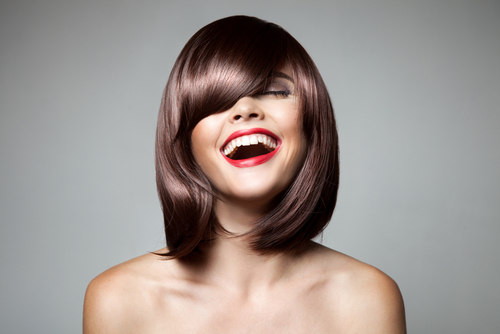 Style a side-swept fringe and tease the crown of your short hair for volume, channeling Marilyn's signature glamor. You can also use a curling rod to create Marilyn Monroe waves on the lengths of your tresses for an enhanced look.
28.   Asymmetrical Elegance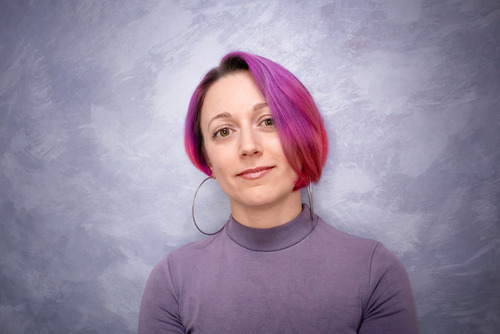 Opt for an asymmetrical short haircut with one side slightly longer, and style it with loose waves for a modern yet elegant twist.
29.   Quiff with Rolled Ends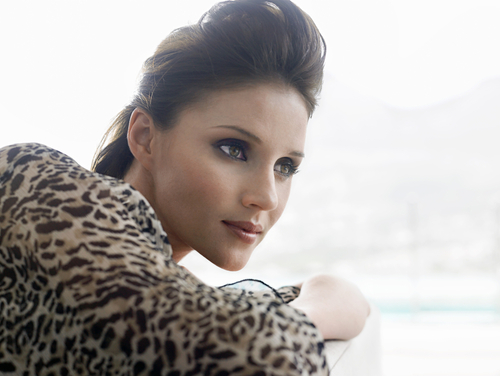 Create a quiff at the front of your short hair and roll the ends inward for a chic and playful homage to Marilyn's iconic hairstyles.
30.   Textured Short Wavy Shag Haircut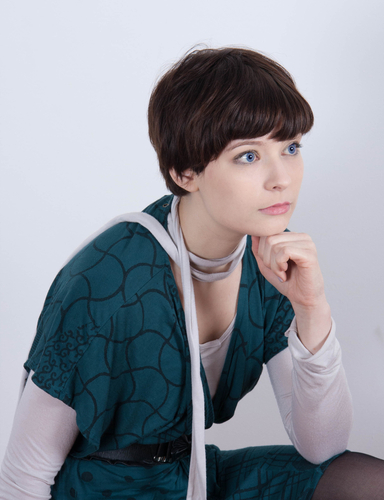 Embrace a textured short or mid-length shag haircut, allowing your hair's natural texture to shine and giving a nod to the carefree spirit of Marilyn's era.
Marilyn Monroe Bob Haircut Ideas
31.   Blonde Bombshell Bob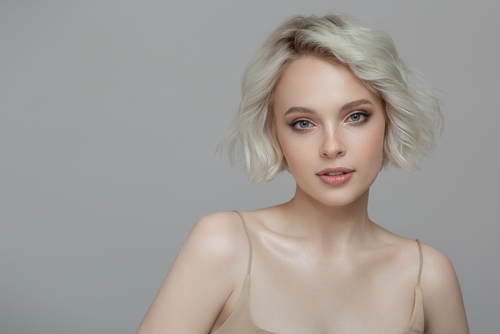 Achieve a classic Marilyn Monroe look with a chin-length bob. Opt for platinum blonde hair color and style it with soft, bouncy curls. This timeless combination exhibits glamour and sophistication.
32.   Textured Wavy Bob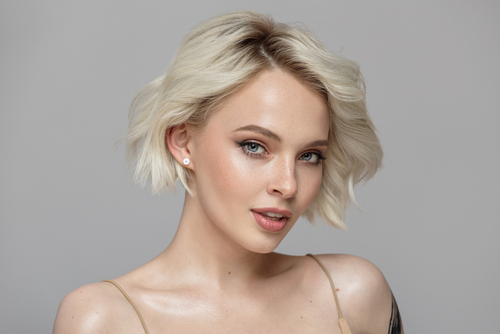 Embrace a modern twist on Marilyn's style by getting a textured wavy bob. Add dimension and movement to your hair with beachy waves, creating a relaxed yet chic appearance.
33.   Sleek Retro Bob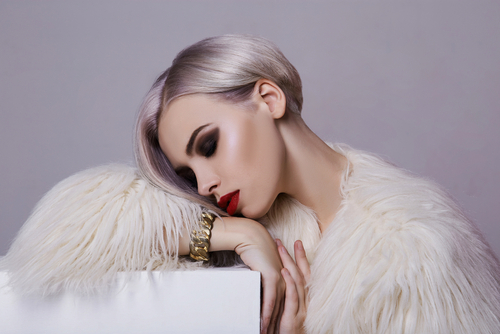 Channel Marilyn's polished look with a sleek, straight bob. Part your hair deeply to the side and use a flat iron for a smooth finish. Tuck one side behind your ear to show off your makeup and accessories.
34.   Angled Bob with Side Swept Bangs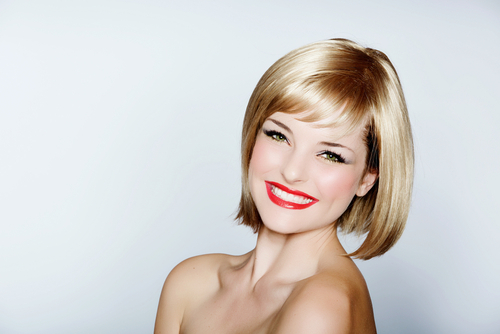 For a modern Marilyn Monroe hairstyle, opt for an angled bob slightly longer in the front and shorter in the back. Incorporate side-swept bangs to frame your face, and style with gentle curls for a sophisticated touch.
35.   Textured Pixie Bob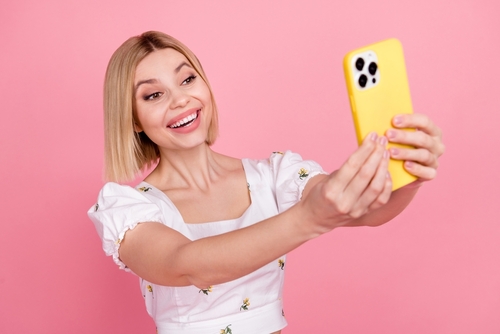 If you're looking for a shorter variation, try a pixie bob with longer layers on top. Add texture and volume with a styling product and create piecey, tousled strands for a playful and youthful look.
Shoulder Length Marilyn Monroe Hairstyles
36.   Sleek Straight Shoulder-length Hair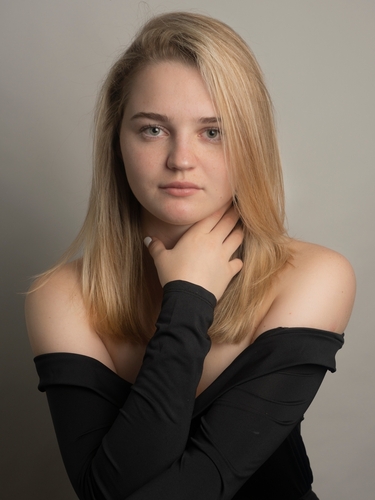 Straighten your shoulder-length hair for a sleek and polished appearance. This clean and sophisticated style pairs well with Marilyn's signature makeup look.
37.   Pinned Back Half-up Hairdo with Scarf
Pin back the front sections of your hair, leaving some loose curls around your face to create beautiful pin curls. Tie a silk scarf around your head for a playful and stylish touch.
38.   Classic Half-up Bouffant with Ribbon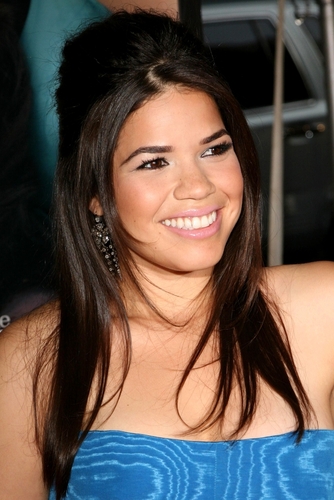 Tease the crown of your hair for volume and pull back the top section into a half-up style. Secure it with a ribbon or hair accessory, capturing Marilyn's classic charm.
39.   Messy Textured Lob with Braided Accent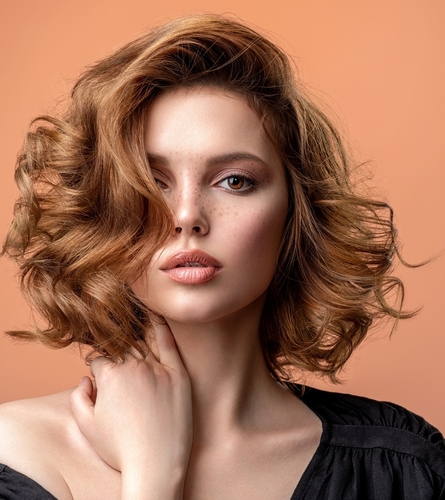 Create a messy, textured lob by adding waves and tousled strands to your shoulder-length hair. Incorporate a small braid along one side, intertwining it with the waves for a boho-inspired touch that's both edgy and romantic.
40.   Sculpted Waves with Colorful Highlights
Give your shoulder-length hair a vibrant twist by adding colorful highlights or lowlights. Sculpt the blonde waves with a texturizing product to enhance the dimension and create a bold hairstyle. This will be a great version of the contemporary Marilyn Monroe look.
41.   Asymmetrical Shoulder-length Pixie Cut
Combine Marilyn's elegance with a modern edge by opting for an asymmetrical shoulder-length pixie cut. Keep one side slightly longer and style it with playful waves, blending classic and contemporary aesthetics.
Conclusion
Marilyn Monroe's lasting influence on fashion and glamour is undeniable. From the sultry curls that beautifully frame your face to the alluring pin-up looks, the above-mentioned Marilyn Monroe Hairstyles will help you to relive retro elegance in style. You can take inspiration from these hairdos and add a bit of contemporary flair to them according to your style. Whether you're drawn to the playful charm of the 1950s or seeking to add a touch of classic glamour to your style, Ms. Monroe's hairstyles will help you stand out with sophistication. You can also accompany it with pretty accessories for a soft, feminine look.
ALSO READ: 100 trending short hairstyles for women: The best compilation