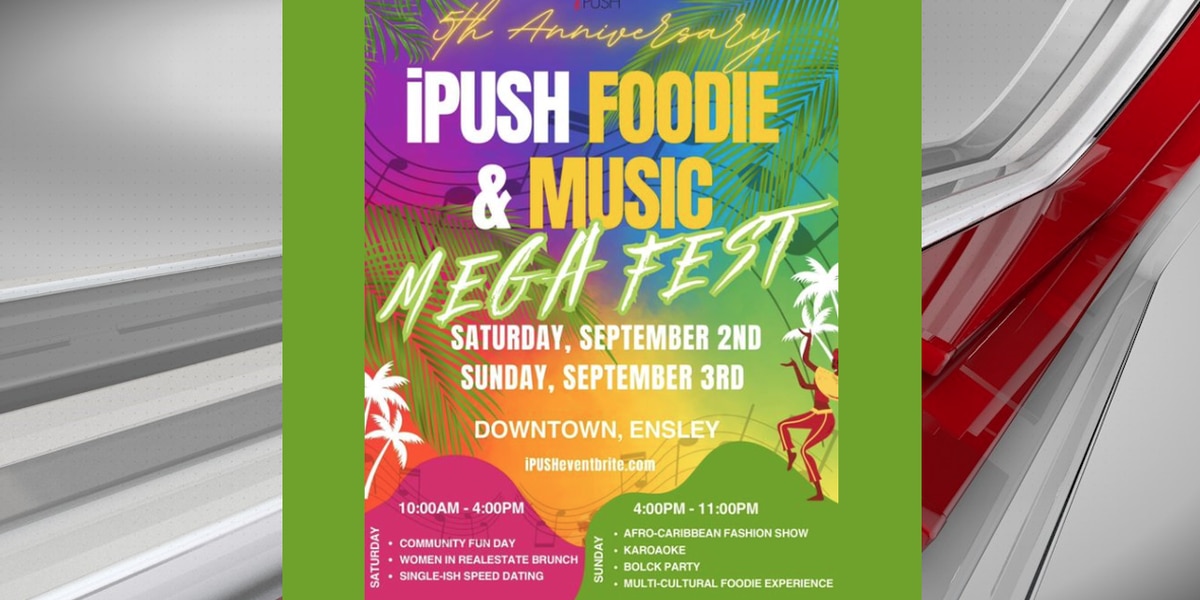 BIRMINGHAM, Ala. (WBRC) – Calling all foodies. A food festival is returning to Ensley and you don't want your taste buds to miss it!
The iPUSH Foodie Festival will take place at Cottons on 19th Street September 2 and 3. The event is more than just about food though. It will feature a health and wellness fair, panel discussion on affordable housing in Ensley, a fashion show, speed dating event, Women in Real Estate Brunch as well as multicultural food trucks and vendors.
"We are proud to be able to continue to bring this event to Ensley, and to elevate it for the 5th anniversary celebration. We want to continue to bring attention to the amazing food and culture in the Magic City," said Riko Harris, iPUSH founder.
Tickets range from $20 for general admission to $50 for VIP, which includes access to both days of the festival and all events.
For more information and to purchase tickets please visit Eventbrite.
Get news alerts in the Apple App Store and Google Play Store or subscribe to our email newsletter here.
Copyright 2023 WBRC. All rights reserved.