Kangol has left an indelible mark on hip-hop culture, from the heart of the Bronx to the global stages. This iconic headwear brand transcended its functional purpose to become a symbol of urban style and self-expression in the 1980s. With their distinctive berets, bucket hats, and caps, Kangol not only adorned the heads of rap's pioneers but also played an instrumental role in shaping the very fabric of hip-hop fashion. Its influence resonated far beyond the realm of attire, intertwining with the genre's beats, rhymes, and attitude, cementing Kangol's enduring legacy in the annals of fashion history.
Kangol's association with hip-hop began in the early 1980s when the brand's hats became popular among rappers and other urban trendsetters. The Kangol 504 cap became a favorite of hip-hop artists such as LL Cool J and Run-DMC. Kangol hats were also featured in music videos and album covers, further cementing the brand's association with hip-hop culture.
In addition to its popularity among rappers, the hat has also been worn by celebrities such as Madonna, Michael Jackson, Samuel L. Jackson and Prince. Not to mention the brand has also collaborated with fashion designers such as Karl Lagerfeld and Marc Jacobs. Today, Kangol is a global brand with a loyal following among hip-hop fans and fashion enthusiasts. In the spirit of celebrating hip-hop's 50th birthday, let's run back some of the most iconic Kangol moments over the years.
RELATED: 12 Female Rappers Who Made A Great Impact On Hip-Hop Fashion

7 Iconic Hip Hop Fashion Moments Thanks To The Legendary Kangol 
was originally published on
hellobeautiful.com

1. Run-DMC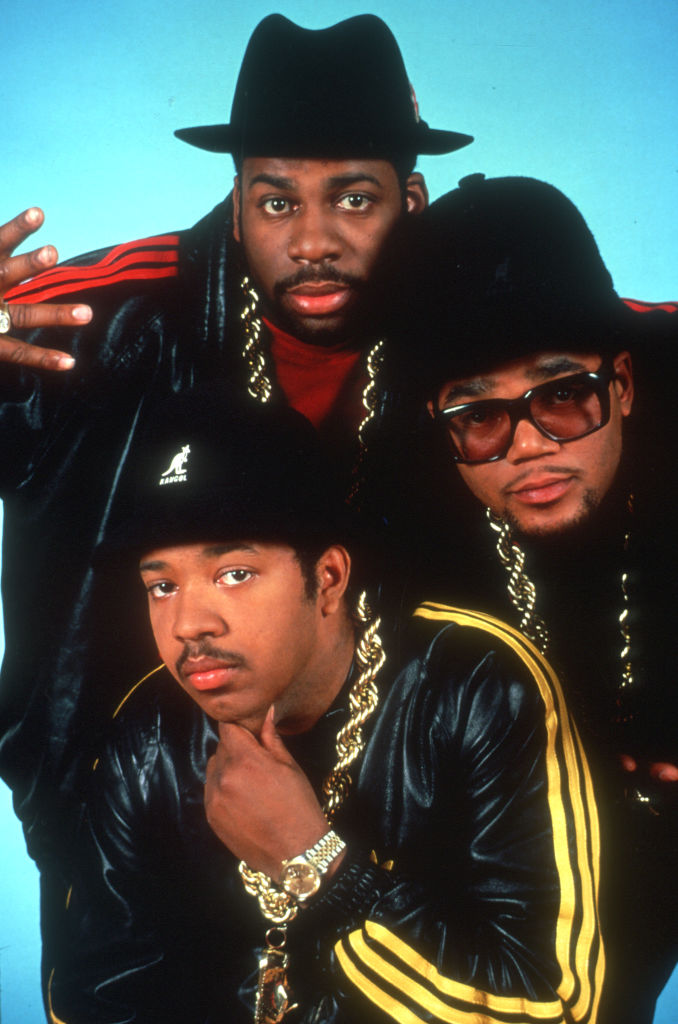 Source:Getty
In the 1980s, Run-DMC's Kangol hat photoshoot ignited a lasting trend. Their fusion of Kangol hats, Adidas tracksuits, and attitude reshaped hip-hop fashion. This collaboration bridged cultures, redefining style, and authenticity. Run-DMC's pioneering influence endures, symbolizing music's profound impact on fashion's evolution.
2. LL Cool J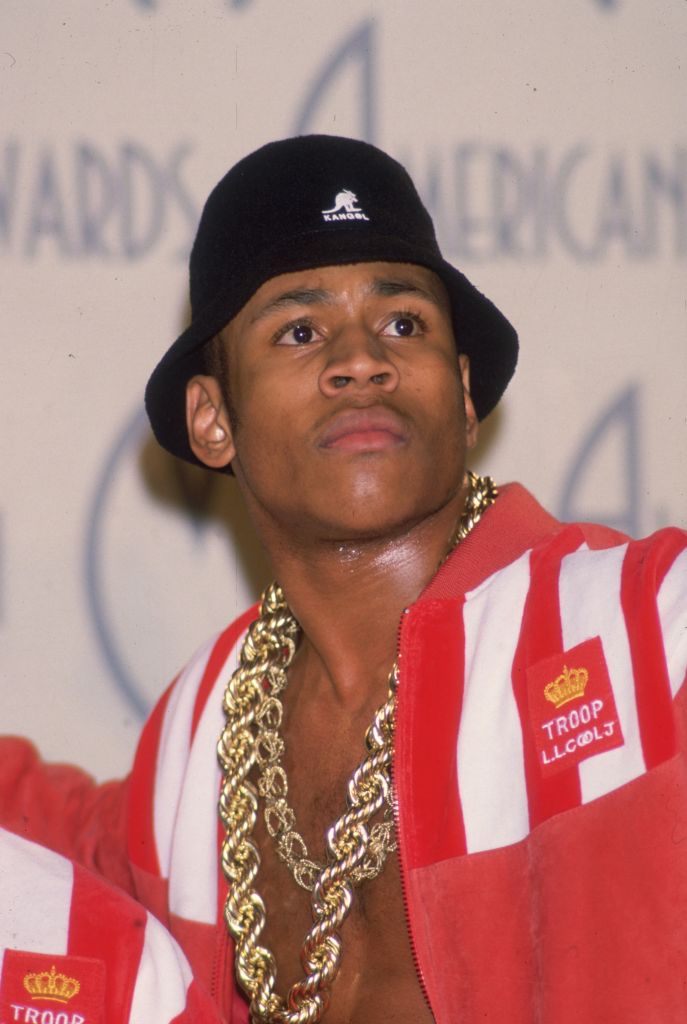 Source:WENN
LL Cool J's aesthetic has become synonymous with the famous Kangol bucket hat. The moment he threw on the OG Air Jordan 1s and a red Kangol bucket for the back cover art of his album "Radio," it was over. He epitomized the genre's fusion of attitude and fashion with such a simple but classic look. This image echoed, solidifying Kangol's iconic status in hip-hop culture.
3. Slick Rick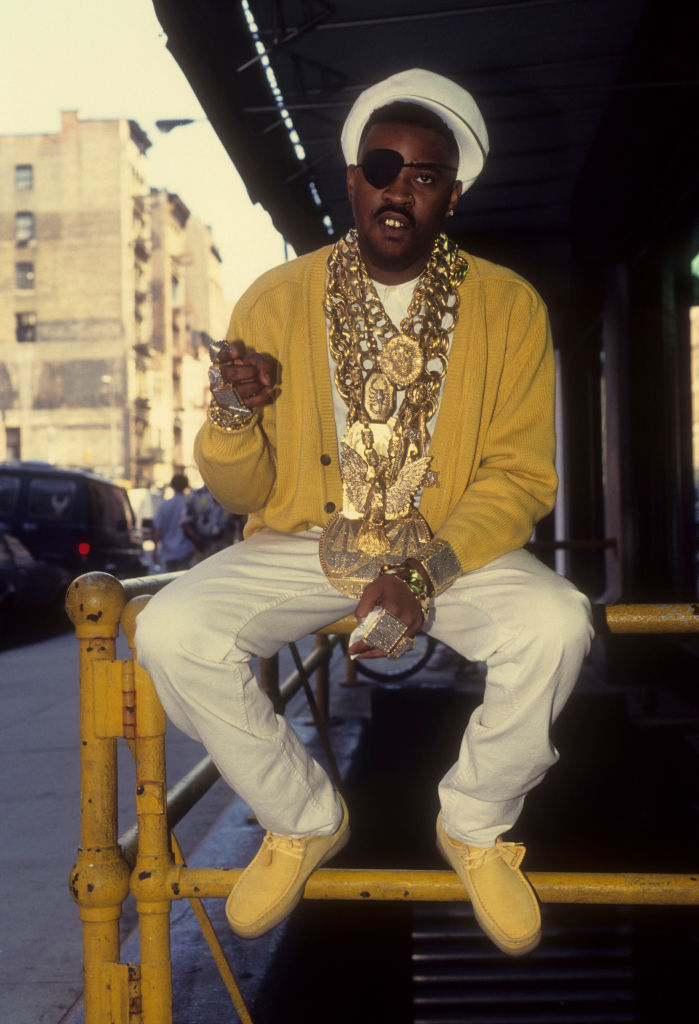 Source:Getty
While this British-American rapper was born across the pond, he knew that rocking a Kangol hat was the move. So he did just that with his 1991 'The Ruler's Back' album cover as he donned a textured Kangol beret as his signature gold chains adorned his neck. Before his solo career, Slick Rick was a member of the hip-hop group The Kangol Crew, which he formed in high school with Dana Dane. The group wore Kangol flatcaps and suit jackets when they performed.
4. Missy Elliott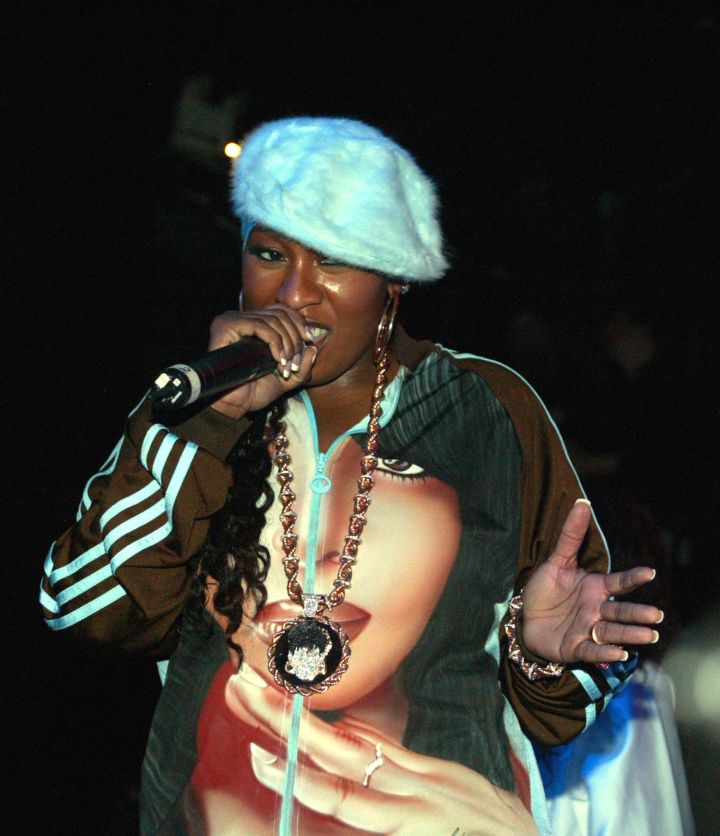 Source:Getty
Missy Elliott's album "Under Construction" had us all in a chokehold for many reasons, and at the top of that list is the fit from the cover. The fuzzy pink bucket hat with the brand's emblematic logo emanated feminine vibes and solidified women's place in the fashion and hip-hop intersection. The way she confidently rocked the matching pink puffer with denim jeans, pink and white Air Force 1s, and chunky gold chains proved that Black women really do it better.
5. Queen Latifah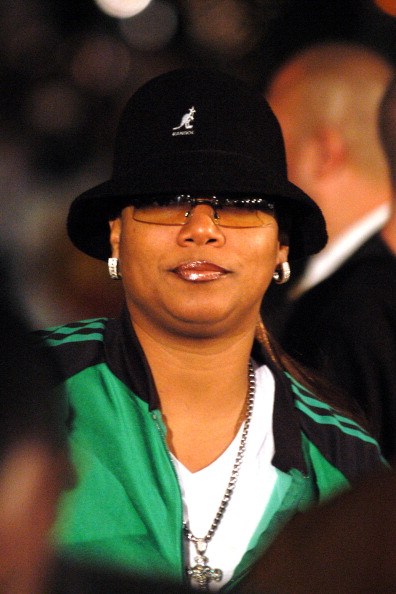 Source:Getty
The Queen came through the "8 Mile" movie premiere with an undeniably fly look. Clad in Adidas and Kangol, she dressed in a black and green Adidas tracksuit spotlighted with a black Kangol hat and classic Adidas Superstar sneakers. Queen Latifah's affinity for Kangol hats became a hallmark of her style. From her debut album cover to performances, she elevated Kangol to an emblem of her confident, pioneering presence in hip-hop, merging fashion and empowerment seamlessly.
6. Snoop Dogg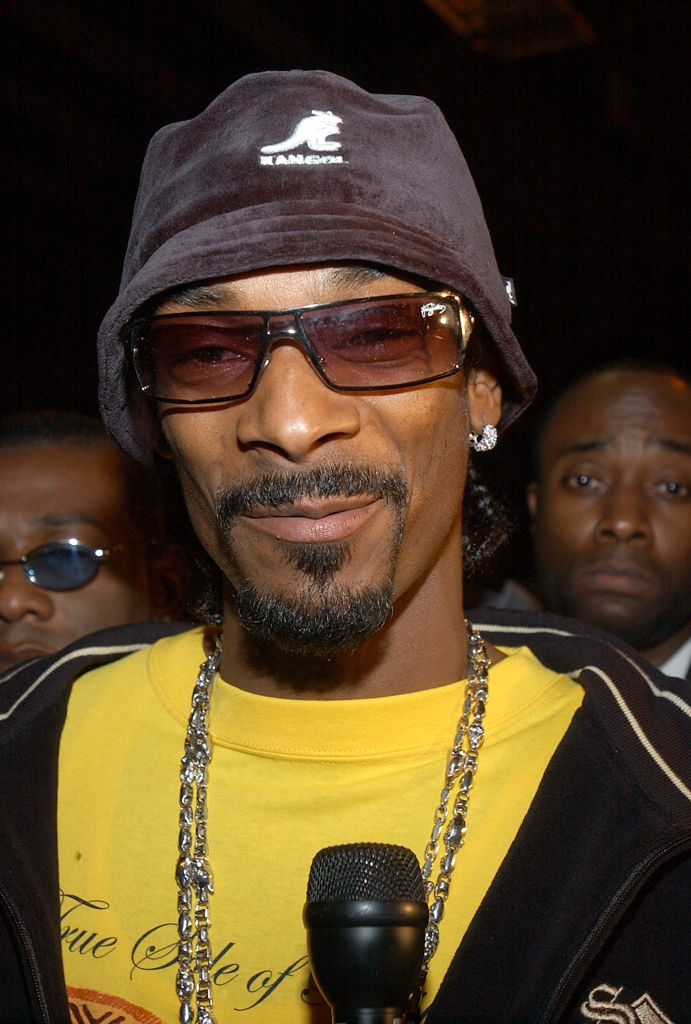 Source:Getty
During Entertainment Weekly's It List Party, Snoop Dogg tapped into the Kangol bucket hat style for the occasion. His connection to Kangol is ingrained in his laid-back image. Wearing Kangol hats throughout his career, he intertwined their relaxed vibe with his West Coast rap persona, solidifying their status as a hip-hop fashion staple. The Cali native is not the only rapper popularizing the Kangol bucket hat. Other notable wearers include LL Cool J, Tupac Shakur, and Jay-Z. The hat has become so synonymous with hip-hop culture that it is now considered a classic streetwear piece.
7. Kangol Kid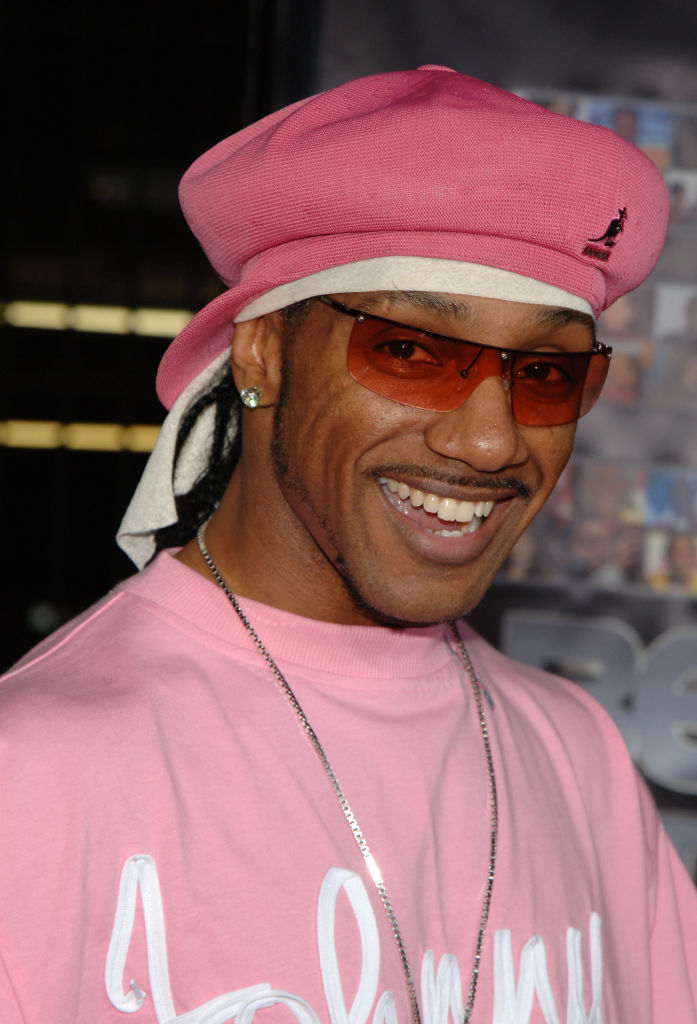 Source:Getty
Kangol Kid, a hip-hop trailblazer, made a lasting impression on the genre. As a member of UTFO, his unique style and Kangol hats helped define the culture's early aesthetic, showcasing how fashion and music converge to create lasting cultural impressions. It was only right that he paid homage to the legendary brand at BET's 25th Anniversary. He coordinated the vibrant pink beret with a monochromatic outfit comprised of a pink graphic tee and pink and white cargo pants.