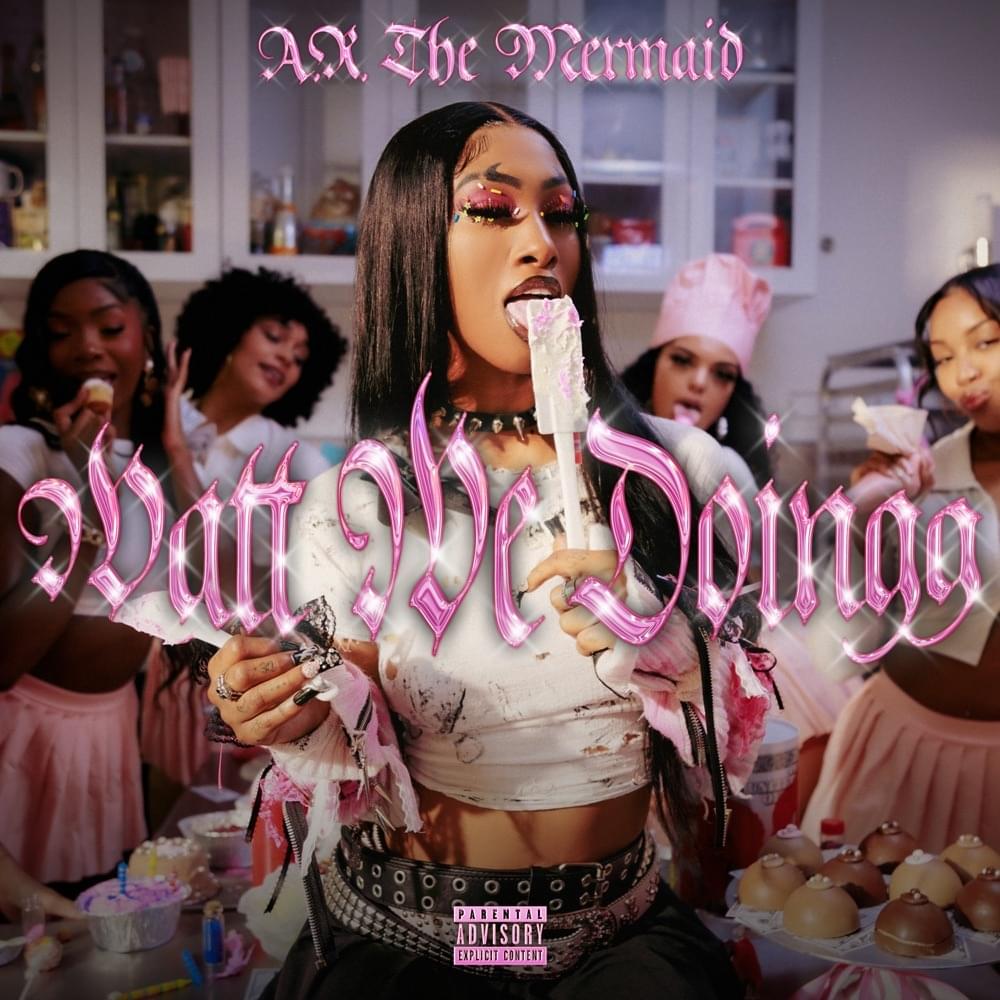 One of the hottest spots for hip-hop talent has to be Memphis, Tennessee. The female rappers that have been popping up on people's radars are astronomical. You have artists such as GloRilla and K Carbon. Now, you have to throw A.R. The Mermaid into that mix as well. The rapper began dropping music to streaming platforms just a couple of years ago in 2021. Her first song to release was "Acting" and since that point A.R. continue to gain a bigger following.
Mermaid's biggest tracks so far are "Let A Ho Play" and "Sneaky Link," respectively. Both songs combine for over 123,000 streams on Spotify. This notoriety from listeners had a few labels gunning to sign her. The lucky bidders were 300 Entertainment, according to AllHipHop. This occured in early January of 2023 and right around the time of inking her record deal, The Boy, also known as Drake, gave her an Instagram follow. All of this is showing how fast Mermaid's rise to fame is.
Read More: Drake Accused Of Getting Bobbi Althoff's Interview Taken Down By New Fan Theory
Listen To "Watt We Doingg" From A.R. The Mermaid
It should continue to climb with this newest single called, "Watt We Doingg." This song title seems to be a little theme when it comes to the names of her songs. Mermaid also has tracks spelled this way such as, "Watt U Wanna Do" and "Watts Up." "Watt We Doingg" is already her most frequently played track and it has not been out for that long. It is all about getting to the point and getting some action in with Mermaid's partner. The track also shouts out to all the pretty ladies and is a strip club anthem if we have ever heard one. It is safe to say this will not be the last time you hear of her from HNHH.
What are your initial thoughts on this brand new song, "Watt We Doingg," from A.R. The Mermaid? Is this one of the better songs she has put out? Which track is your favorite from the rapper? We want to hear what you have to say about all of this. So, be sure to leave all of your thoughts and opinions in the comments section below. Additionally, always keep it locked in with HNHH for all of the hottest song releases, as well as all of the latest breaking news around the music world.
Quotable Lyrics:
B****, we can make us a movie, Tubi
I be doggin' h**s, no Scooby-Doo
Two b*****s in a Jacuzzi, nude
Read More: Keke Palmer & Darius Jackson Attend Beyonce's "Renaissance World Tour"