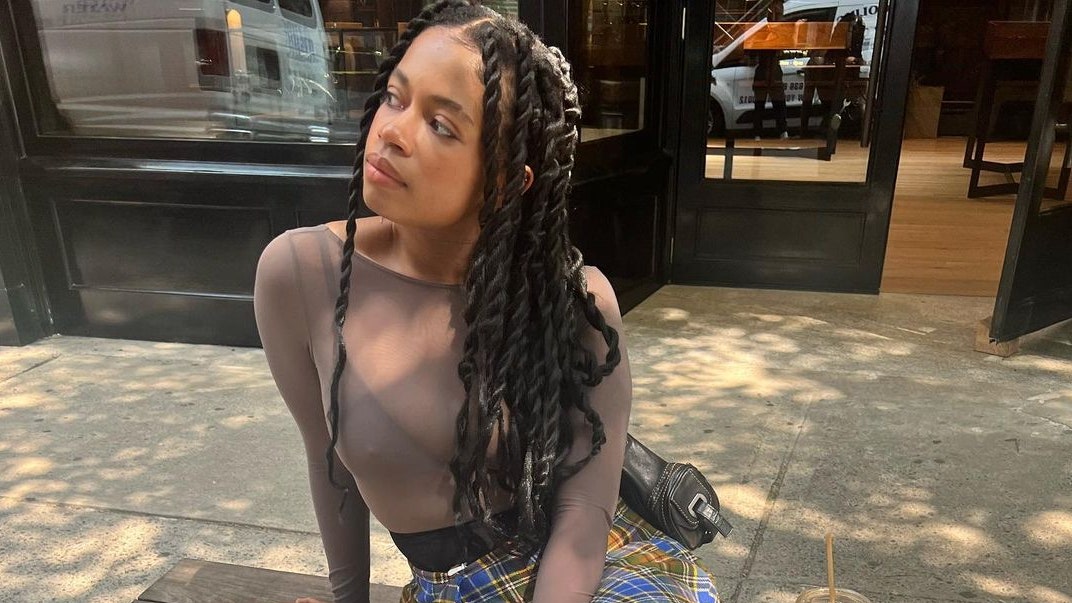 Somewhere in Greenwich Village, Michael Patrick King is seething. Not even the man who brought Carrie Bradshaw to screen could have engineered a plot line so ludicrous as that of Lexus, an ascendant knitwear designer with a collection of expensive shoes, and Josh, a man with the moustache of an amateur poet. A tragic encounter played out in TikTok explainers, theirs is a cautionary tale of just how low dating in 2023 can bring you: a tinderbox of good looks and deceit and low-stakes theft and internet melodrama. And all this around an innocuous pair of Tabi-toed Mary-Janes. "It's ridiculous," Lexus says. "I just have to laugh."
The wheres and wherefores of the so-called Tabi Swiper have been rehashed to such an extent over the past 72 hours that it doesn't quite bear repeating. And yet I'm writing an article and am therefore required to provide context. For the uninitiated, I recommend watching this video and then this video, but here is an abridged version of what 25-year-old Lexus says went down between she and her Tinder date Josh: they swipe right, bump into one another on the street, and begin exchanging messages. They meet for a drink, talk about fashion, and hook up at Lexus's. He leaves the next morning – taking a pair of her Tabis with him.
By this point, Josh has blocked Lexus (which is strange, but not unusual given the disposable culture of online dating), not long after deleting his number from her phone while pretending to find a Spotify playlist (which is strange and unusual). Encouraged by friends, Lexus recounts her experience on TikTok, hoping to track down the man she believes has stolen her £890 shoes. Within the space of a few hours, the algorithm has beamed her hastily-filmed confessional onto the FYPs of more than 26,000 people, among them Josh, who maintains his innocence and begs Lexus to delete the video.
Lexus then sends Josh an Instagram screenshot of his now-ex-girlfriend wearing the same Mary-Janes. Fast forward to 3am, and he concedes with an "Ight you got me", and returns the shoes the following day. As many (helpful) commentators have noted, there were perhaps red flags from the offset: the mustache, the nose ring, the Arc'teryx jacket. "I have to be honest, he had a stomach tattoo," Lexus says. "And that is hot. He gave off this moody, quiet, artsy vibe and that is appealing. It's funny when people are like, 'Oh you should have seen all this coming!' and I'm like 'Girl, I know you would have been into all that, too'."