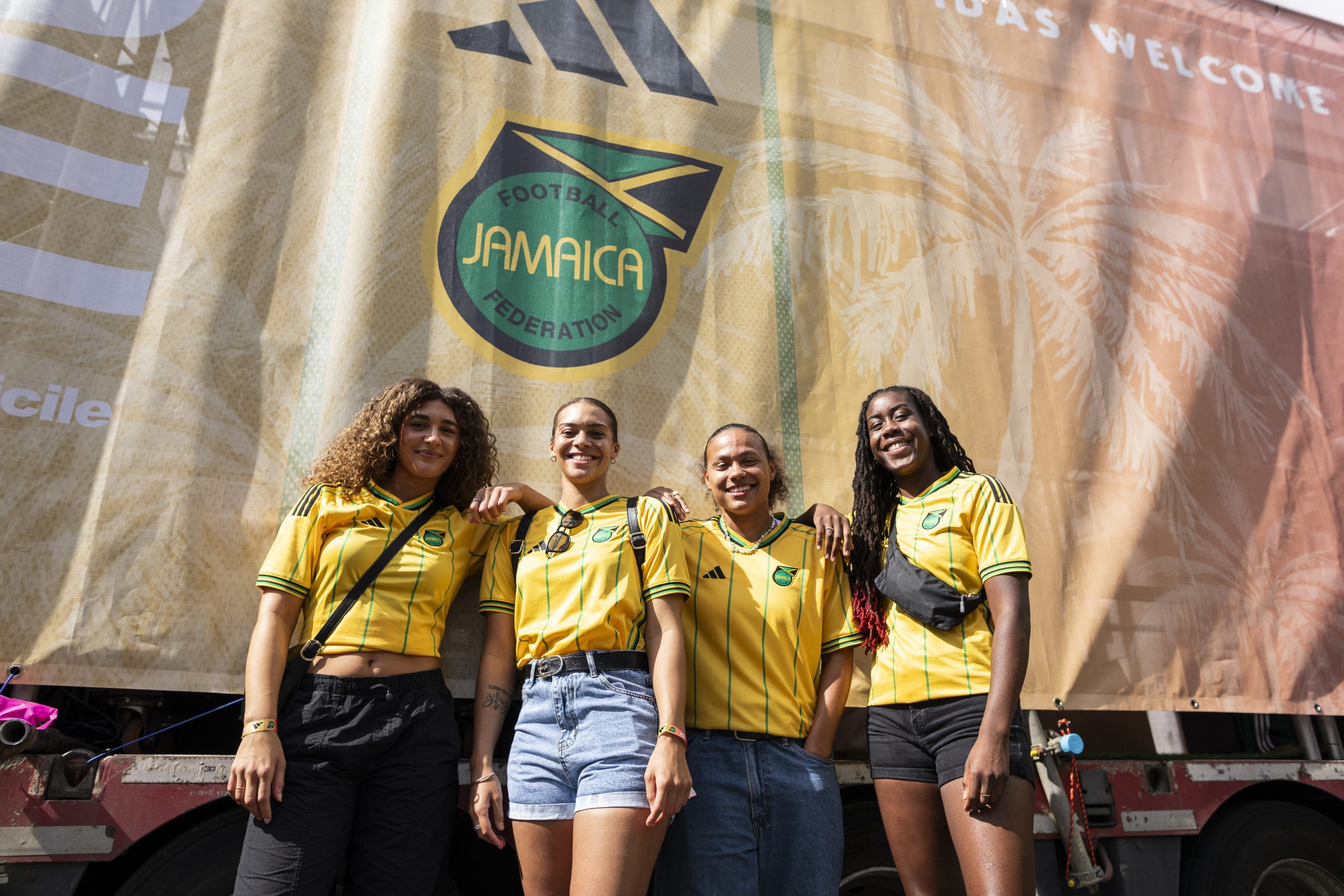 adidas celebrates the achievements of the "Reggae Girlz at London's world-famous Notting Hill Carnival, by placing them centre stage on their own bespoke float. A celebration of the team's history-making performance at this year's FIFA Women's World Cup, which saw them become the first Caribbean nation to advance to Round 16 in a women's tournament.
As one of the biggest and most famous celebrations of Caribbean culture in Europe, Notting Hill Carnival provided the perfect place for fans of the Reggae Girlz to celebrate their incredible run at the World Cup and the continued collaboration between adidas and JFF. In partnership with the culture and creative platform atHome, the float brought all the vibes to mirror the energy of the team, with exclusive DJ sets, other well-known guests, and unique merchandise.
Bringing the same spirit to the float as they displayed on the pitch were athletes Drew Spence, Vyan Sampson, Becky Spencer, and Jade Bailey who, alongside other guests, were kitted out in fits from the latest adidas x JFF collection with Wales Bonner.
Speaking on the celebration, Drew Spence said, "It's been so amazing to see the support from everybody on our journey so far, we feel incredibly blessed. Jamaica holds a special place in all our hearts, and it's been so wonderful to celebrate what we achieved at this tournament, in a place that is so significant to our country and culture – it really does feel like a welcome back in more ways than one!"