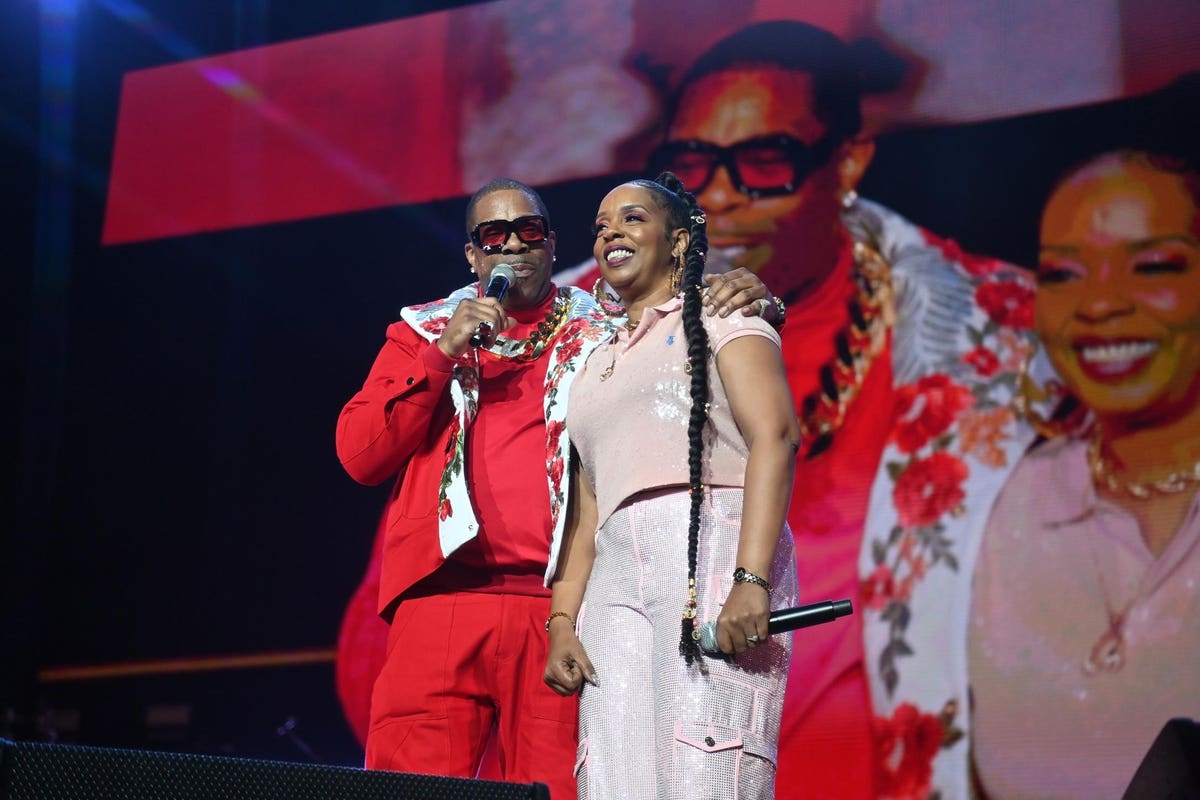 Hip-hop is more than a trend. It defines a culture, builds communities and inspires hope. Hip-hop has produced some of the world's top artists since gaining traction in the 1970s, from emcees rhyming over beats during neighborhood barbeques to Kurtis Blow's 1980s The Breaks.
Over the past few months, people worldwide have celebrated the genre's 50th anniversary with concerts and events. Pendulum Ink, the first hip-hop academy, honored this month as its Women's Month, which featured special women-focused and women-led courses, workshops and events to highlight women's influence on the hip-hop culture.
"When it comes to women," explains Kris Stephens, Grammy-nominated songwriter and a resident professor at Pendulum, "we're focused on empowering them to know that there isn't a difference. It's just a matter of your mindset and knowing that everything you do and every step you take will lead to a certain result. So if you want this, this is what you need to do to accomplish it—us giving them the blueprint and organic mentorship that we're creating."
Stephens joined the roster of female leaders, including Bahamadia, who lead Evolution Of Rhyme. Additionally, Wendy Day, founder of Rap Coalition, taught the networking session, and Rah Digga workshopped Pendulum's popular Rhymecology course, which explores mental health through self-expressive rhyme.
Pendulum stemmed from the idea of Bronx wordsmith Mickey Factz. His rise to fame occurred in the mid-2000s. He showcased his wordplay through his freestyles, mixtapes and song collaborations, including Drake and Travie McCoy. Ten years later, Factz, unsure of what was next, wanted to make an impact in the music industry. After being turned down to teach a Masterclass, he decided to host his own. That experience led to the creation of Pendulum, an operating hip-hop school community. The academy hosts courses such as Hip-Hop lyricism, Hip-Hop According to Finance, Rap Theory and Lyrical & Literary Technique with guest professors, including Method Man and Twista.
Factz also focuses on mental health. It's important to him that these up-and-coming hip-hop professionals access resources that will stabilize them in the industry, not just in the professional realm.
"Jeff [Walker] was coming at it from a different perspective," Factz states in a Zoom interview. "I can do the mental health side of things. I asked what that looked like. He said, 'We can do group sessions where everyone comes together in a Zoom class, and we express ourselves through learning from what other MCs did in their multiple stances and putting it in music, breaking it down, and having the students express themselves in the same way. We've had so many breakthroughs and recoveries through this particular course. We stopped a suicide last year."
During the Zoom interview, Day emphasized the mental health aspect, "Prior to Pendulum, mental health was 'no, we don't talk about therapy. No, I'm a strong black man. I don't need any therapy. I'll be fine. I'll just smash it down and not deal with it. I just won't think about it. I won't talk about it.' Well, guess what happens when it starts to come back up? It's going to come out somehow. So now, all of a sudden, there's a drug problem. I have an anger issue. [Pendulum] is solving the problem before it becomes a problem. And that's the value."
As Pendulum expands and adds more courses and professors, the team understands the value of bringing on relatable, knowledgeable industry veterans to their roster. This year, Digga joined the lineup to stress why lyrics matter. She has her own lyrical course and felt the synergy with the academy.
Digga, a rapper, writer, actress and activist, is well-known as a longtime member of the Flipmode Squad, a hip-hop group led by Busta Rhymes. In 2007, her solo journey began, where she collaborated with other artists, including Mariah Carey and Michael Jackson.
"I like to do my part and combine forces because I feel like it's important that people not only learn the history and different aspects of the culture, but they learn from the people who are active participants, who have footprints, and are helping create and mold the culture," Digga expresses during a phone interview.
Pendulum has started improving the industry for current and future generations. It pushes the conversation forward to say, "We as a culture can do better for these artists."
As Factz and his team continue to pivot and expand the model, they focus on the following essential steps:
Follow your gut, not your mind or heart. Following your core won't leave you emotionally drained or overthinking a situation.
Learn as much as you can about what you are pivoting into. The more research you have, the better an informed decision you can make.
Establish your support team before leaping to something new. Entrust people who will help you see things differently and guide you in the right direction.
"For me," Digga concludes, "lyrics are the most important aspect of rap music because it started out being a voice for the voiceless. We use hip-hop culture and rap music to inform and empower. So it's important to me that the words and the messaging that goes out have some purpose; there has to be a science behind the madness. It can't just be reckless rhyming. So it's important for me to explain to people why lyrics are so important and try to debunk this theory that lyrics don't matter."