Amal Clooney's effortlessly chic and sophisticated style has gotten better by the day – and one of her latest looks at the 14th annual DVF Awards, which took place in Venice, Italy on August 31st, more than proves it!
The 45-year-old award-winning human rights lawyer was awarded with the DVF Leadership Award at the annual ceremony, hosted by fashion designer Diane von Furstenberg and The Diller-von Furstenberg Family Foundation during the 80th Venice International Film Festival. And she certainly dressed to impress!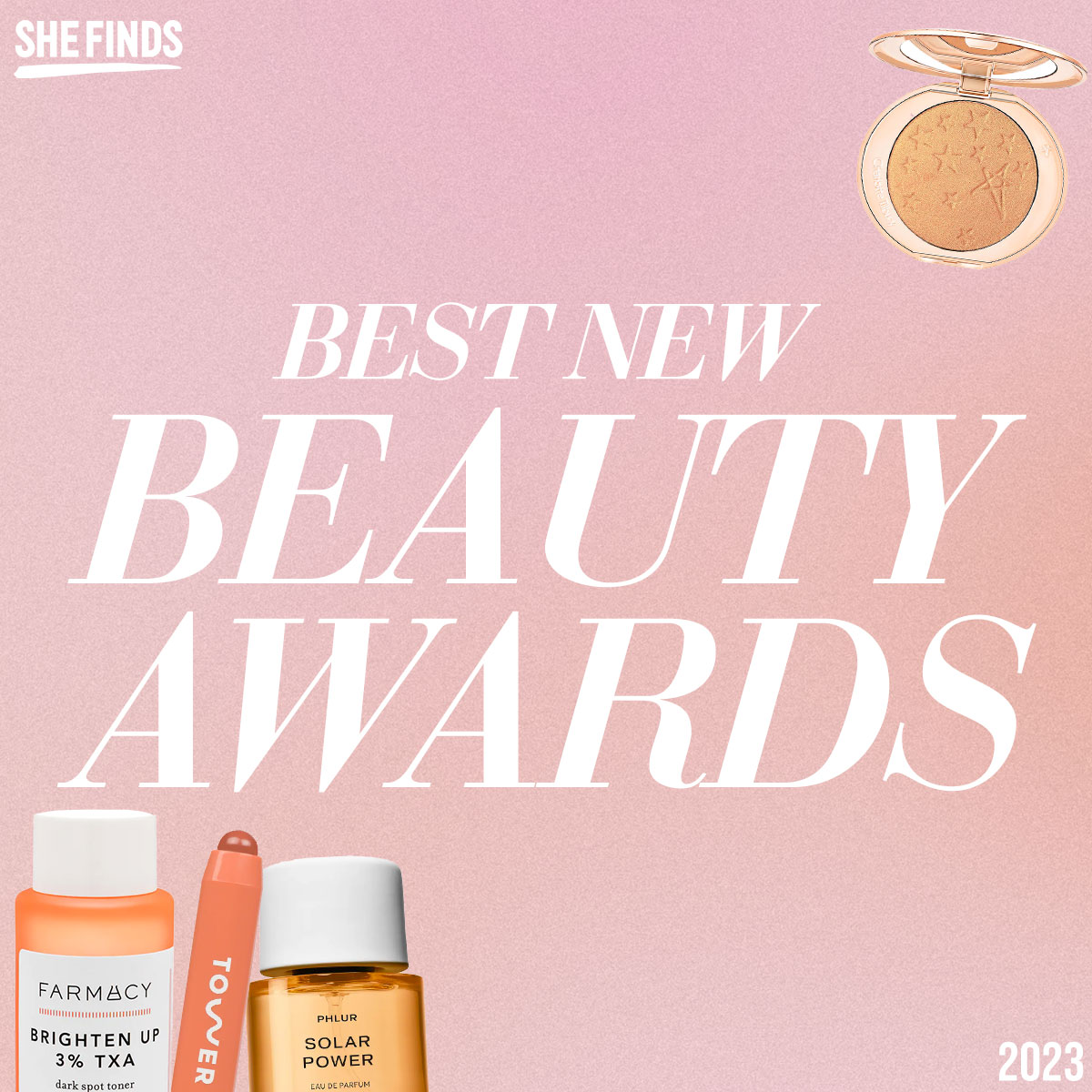 The 125 Best New Beauty Launches Of 2023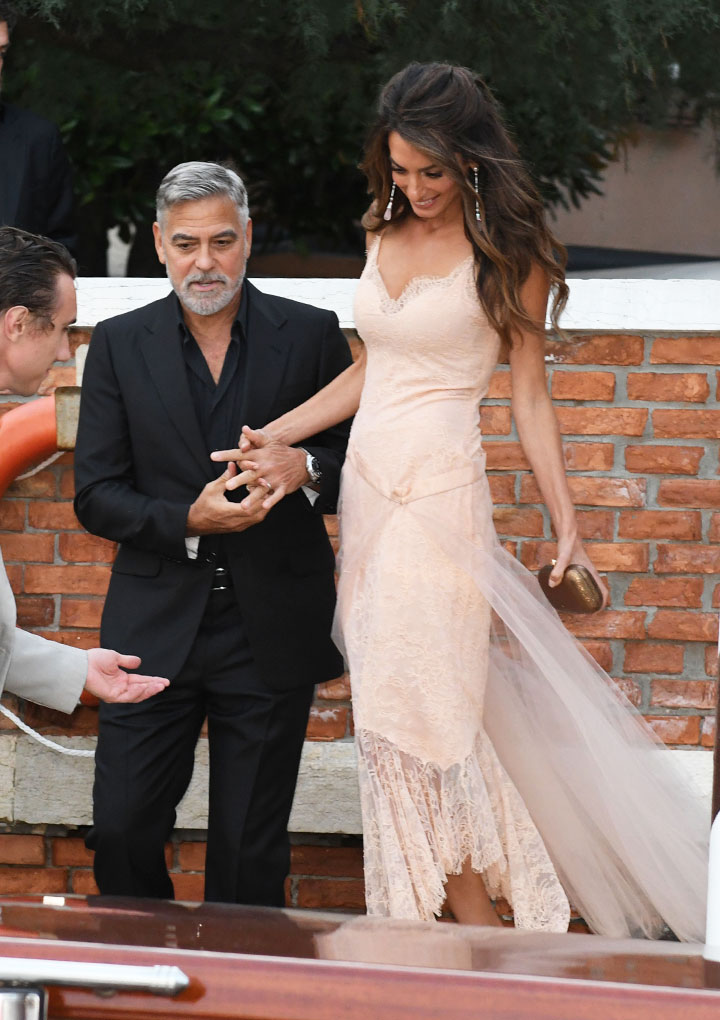 Splash News
Amal Clooney Wears Vintage John Galliano For Christian Dior Dress To DVF Awards
Amal attended the awards ceremony with husband George Clooney, 62, who looked dapper in a black suit with an unbuttoned navy shirt underneath. But all eyes were on the mom-of-two, as she looked phenomenal in a vintage blush-colored lace and tulle slip dress from John Galliano's fall 2000 collection for Christian Dior.
The dress, which Vogue said she sourced from Tab Vintage like one of her other vintage looks this year, featured a plunging front and a sheer overlay on the asymmetric skirt. She accessorized with metallic heels and a gold clutch, as well as some dazzling earrings which could be seen thanks to her romantic half-up hairstyle with glamorous waves.
Amal was recognized at the awards for her tireless work as a human rights lawyer advocating for victims of abuse worldwide. Each of the honorees at the awards received a grant to support the organization of their choice, with a statement for the DVF Awards saying: "Amal has represented high-profile political prisoners and survivors of mass atrocities, such as the Yazidi women and girls enslaved by ISIS, civilians attacked by Sudanese militia and government forces in Darfur, and female activists imprisoned around the globe. Her track record in securing freedom for unjustly detained journalists around the world is unmatched."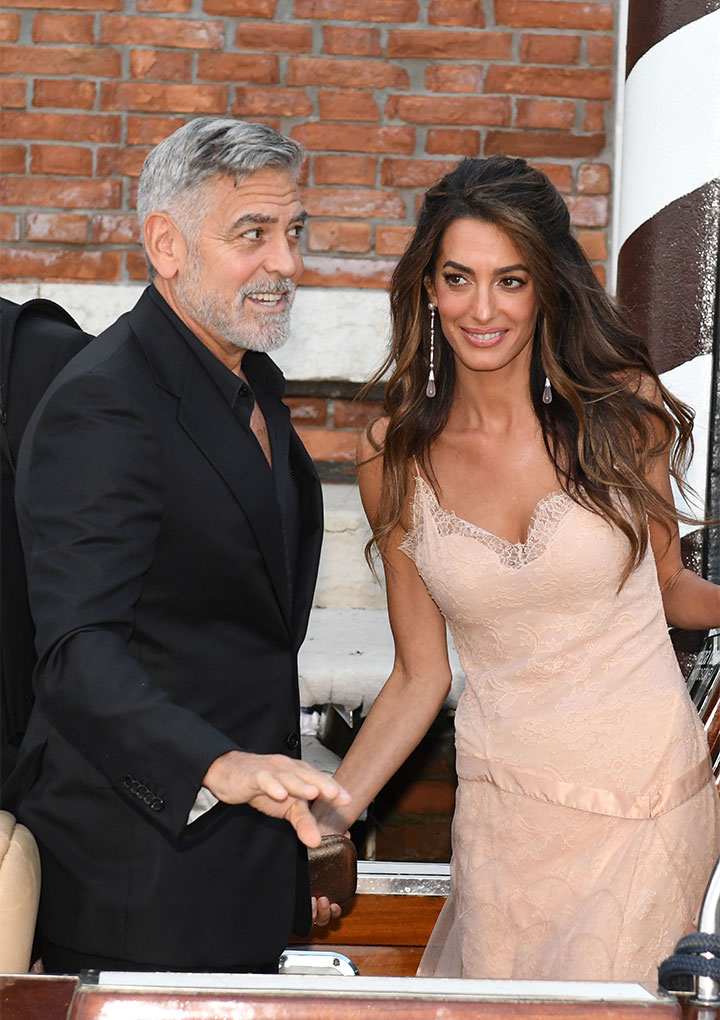 Splash News
Fan Comments
Amal's look featured on many social media accounts – and the compliments didn't seem to stop! Commenting on an August 31st @JustJared Instagram post featuring Amal's look, one fan said, "What a pretty dress she's wearing. So feminine and youthful. She looks lovely," followed by a red heart emoji. "She's smart, beautiful, classy. This is the sort of woman I admire," gushed another fan. "Yeah he hit the jackpot with her. Wow! She's so stunning," raved another, as someone else said, "Blush is her color," followed by the red heart emoji. "Makeup and hair is pure perfection," the fan added, followed by an apt fire emoji. "I cannot believe how gorgeous she is," praised another fan, followed by the heart eyes emoji.
The compliments continued on the official @TabVintage Instagram account, with one fan calling her "an absolute icon," followed by a brown heart emoji, and another saying the look was "sooooo chic." "She is aging backwards! Unreal!" exclaimed another fan, as someone else wrote, "Exquisite dress on an elegant and beautiful woman." "Imagine looking that good wow," praised another fan, as another said she was "truly breathtaking."